Conserva's chocolate hazelnut spread recipe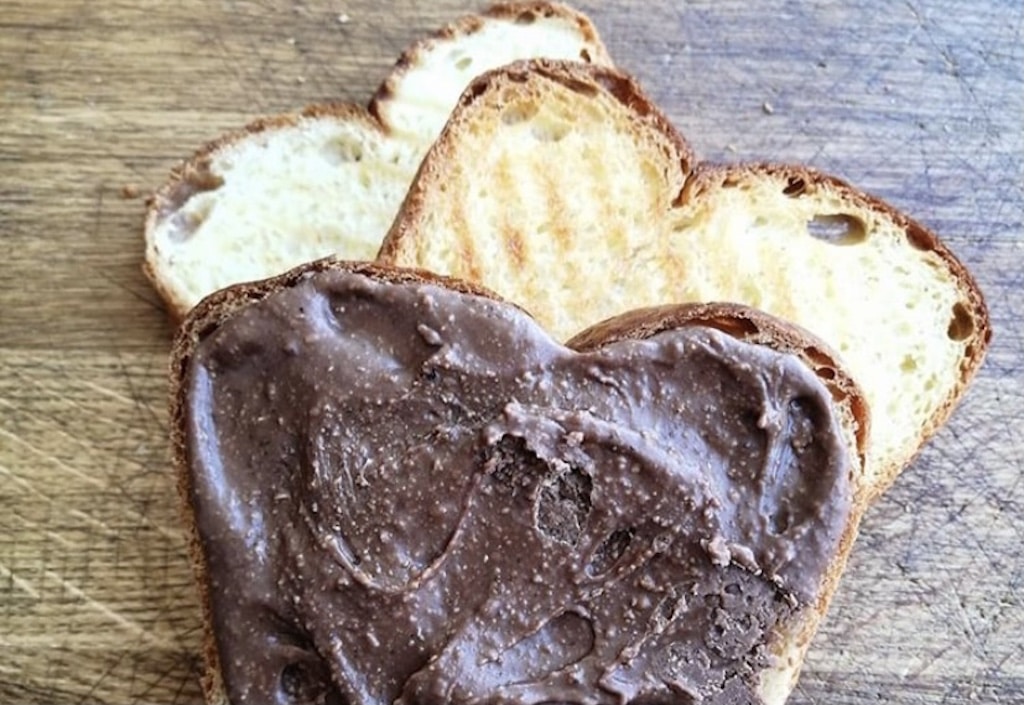 It is with great pleasure that the Épicerie Conserva had shared with us their delicious chocolate and hazelnut spread recipe — a delight that will make you forget that the days are getting shorter and shorter! Whether spread on toast in the morning, adding a sweet touch to your fruit plate, or enjoyed straight from the jar with a spoon, Conserva's chocolate hazelnut spread is simply exquisite. This recipe is also a great gift idea for the holidays!
The recipe makes a small jar (which, you should know, can be used up very quickly). The spread can be stored outside the refrigerator. Check out our suggestions for the best bakeries in town to accompany this spread perfectly!
Chocolate hazelnut spread
Ingredients
100g of hazelnuts
100g icing sugar
20g canola oil
100g milk chocolate
1 pinch fleur de sel
Method
Toast the hazelnuts in the oven for 10 minutes at 350 °F.
In a food processor, blend the hazelnuts with the powdered sugar until a paste forms.
Add the melted chocolate and oil.
Blend for a few minutes until you get a homogeneous mixture.
Season with a pinch of fleur de sel, then pour into your jar.
Let cool before enjoying.
To find beautiful products like these from Conserva, check out our fine food store suggestions. For another sweet recipe, we recommend Olive & Gourmando's brownie recipe… it's to die for! For a delicious brunch (or dinner, you're allowed), Danny Smiles shared his famous pancake recipe, which, in our opinion, is the best! Check out our recipe section for lots of delicious ideas! If you make the Conserva chocolate hazelnut spread recipe, tag us in your photos, we want to see!
Bon appétit!
Photography by Conserva