Olivier Potier: A story of encounters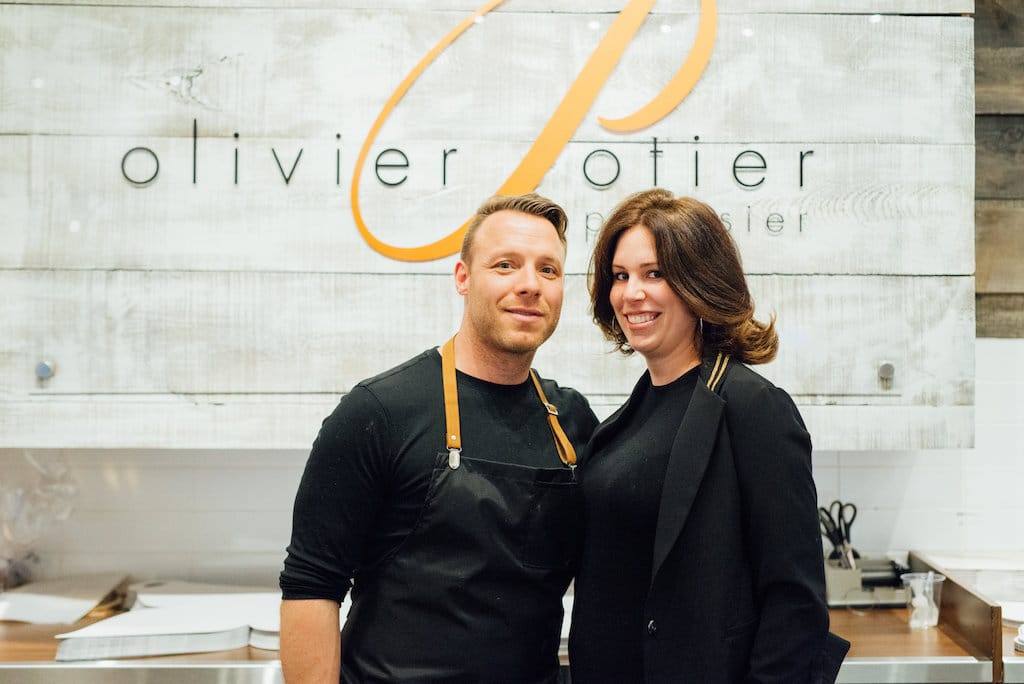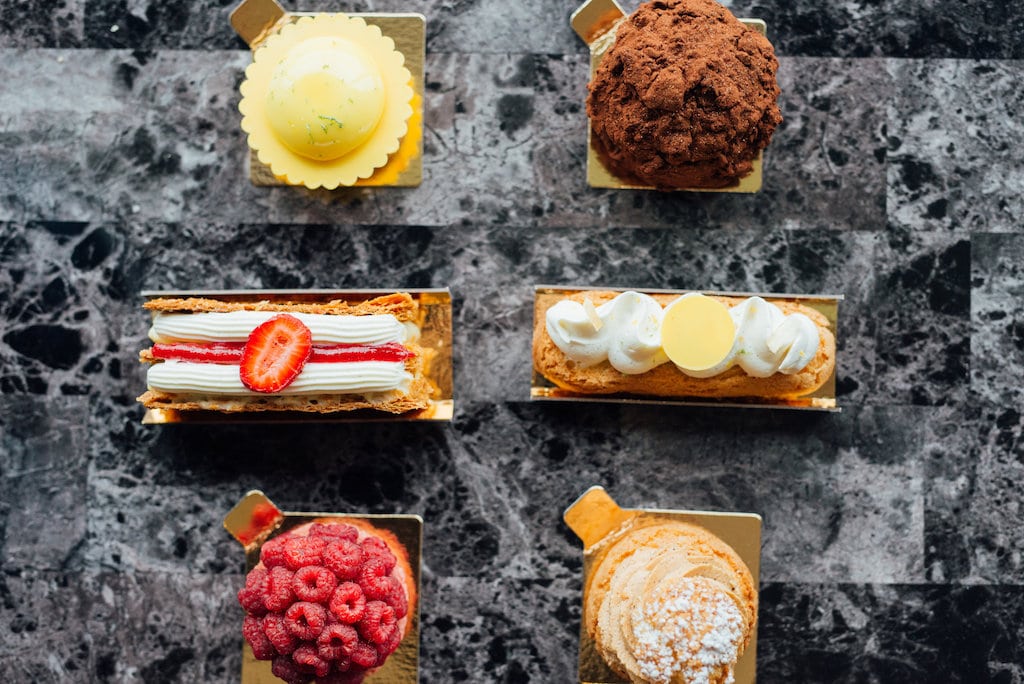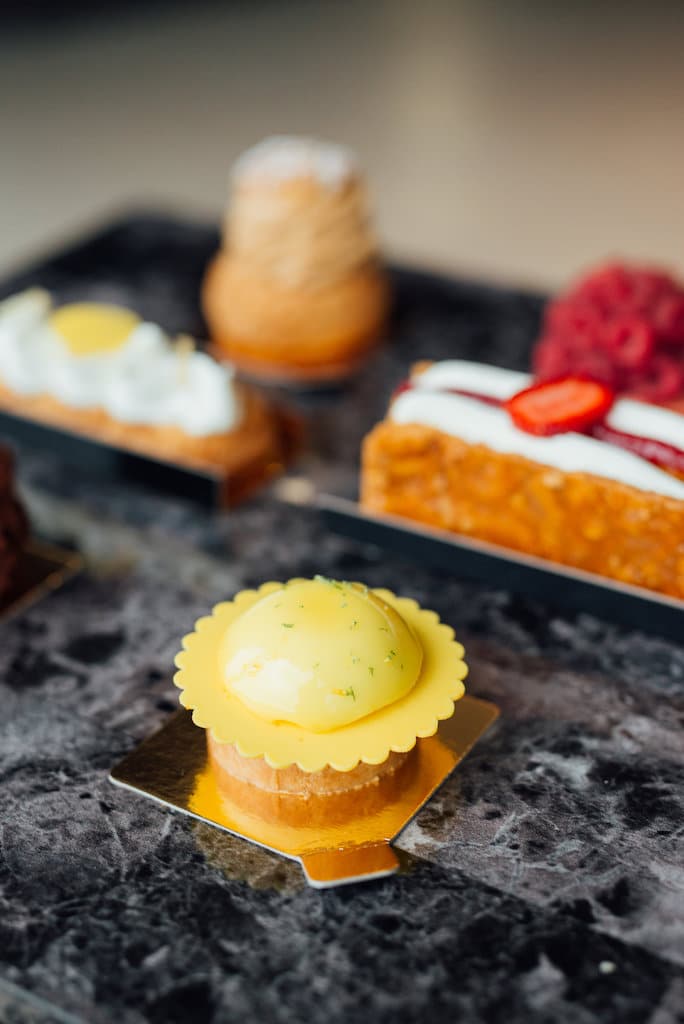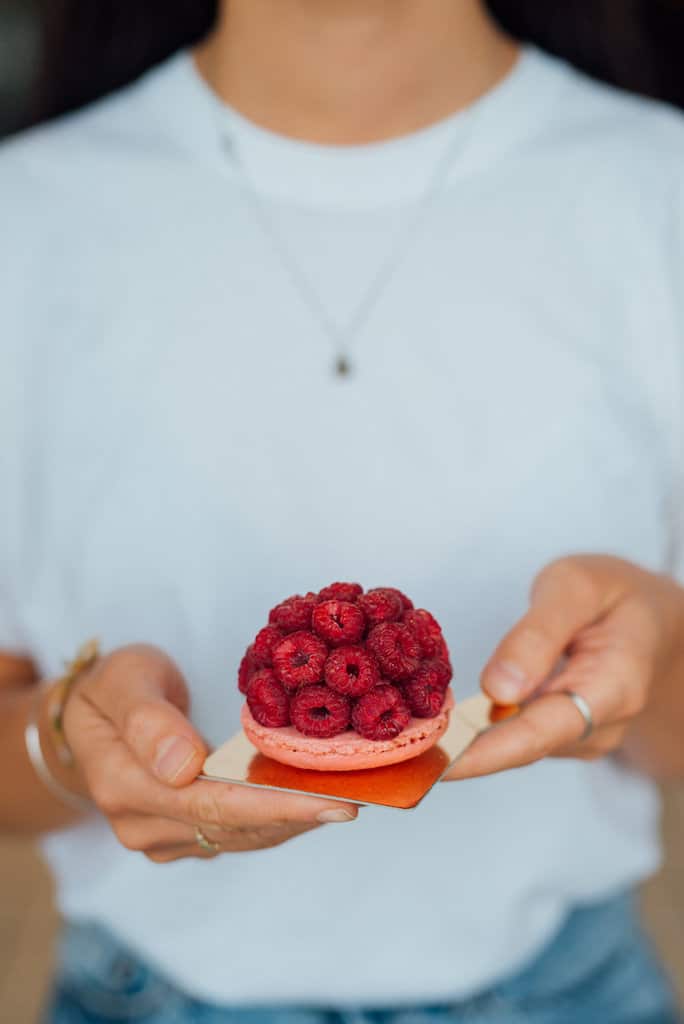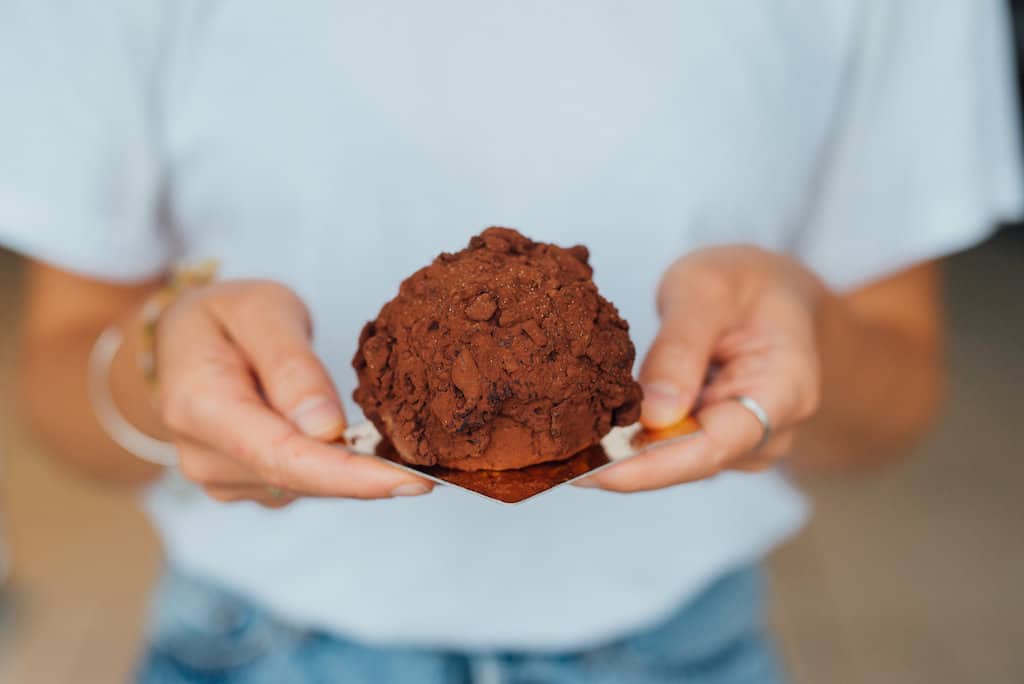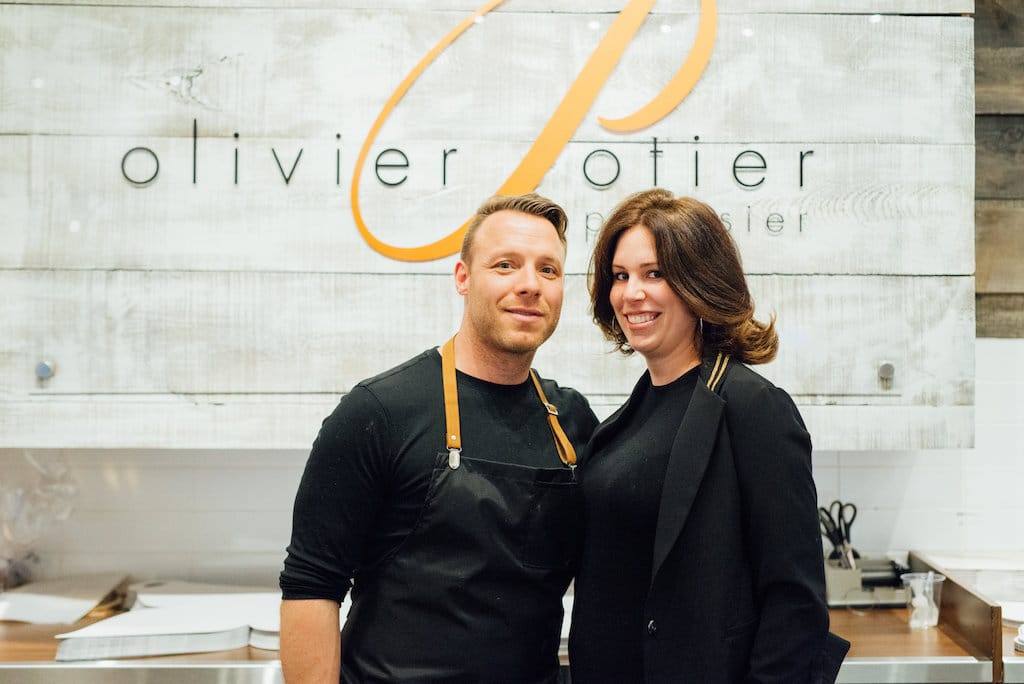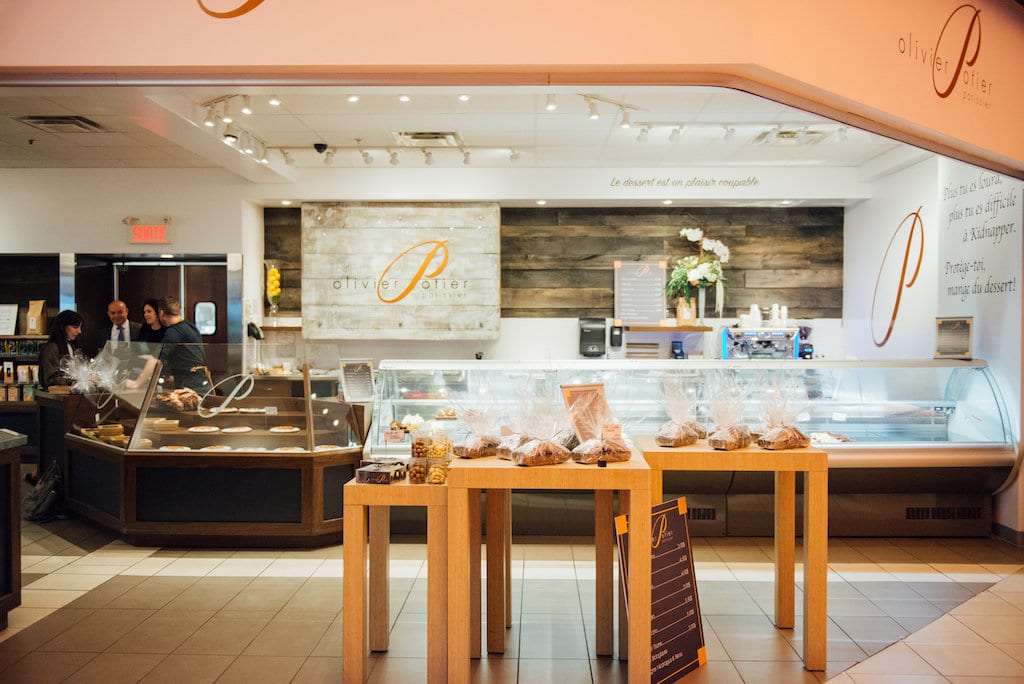 Olivier Potier: A story of encounters – Presented by Cacao Barry
Olivier Potier, French by birth and Quebecer by adoption, is one of the best pastry chefs in the province. His pastry-making is the result of many encounters with the greatest chefs in Quebec and France, such as Éric Gonzalez, Christophe Morel, and Christophe Michalak. Today, it is in his own pastry shop, at Marché Public 440 in Laval, that you can appreciate all his talent.
Olivier Potier was born in the north of France. He is the only one in his family with a passion for cooking; a passion that stems from the infinite possibilities it offers. Even as a child, Olivier could see himself running his own restaurant, which he would call La Folie du Chef. "The result is that I'm a pastry chef and the store doesn't have that name, but it's still in the same milieu," he notes, laughing. The name is not the same, but it doesn't prevent his sweet creations from being marked by a beautiful and exquisite madness.
Climbing the ladder
When Olivier was 18, he enlisted in the French Navy. It was here where he took his first steps in the world of cooking. After passing his baccalaureate in cooking, he quickly climbed the ladder. "When I joined the Navy, I worked at the base and ended up as the commander's cook for the officers' canteen." During his five years of military training, Olivier learned Honour, Nation, Valour, Discipline. He left the ranks of the Navy to continue exploring his culinary curiosities and creativity.
His quest led him, at the age of 23, to the kitchens of Laurie Raphaël in Quebec City. Working with Chef Daniel Vézina, Olivier – who at the time was just a cook – discovered the beauty of Québécois products. He stayed at Laurie Raphaël for a summer and then headed for another great Quebec restaurant, this time in Montreal.
Éric Gonzalez, a Michelin-starred chef who had just arrived from New York, was looking for a pastry chef at the Lutétia, the very chic restaurant of the Hôtel de la Montagne. Olivier Potier recalls, "When they hired me, I started in the kitchen. The pastry chef left the team and I had to take his place. That's where my first flight into pastry began: trying things out, seeing what the greats were doing, falling asleep with recipe books and trying them the next day." It was in the kitchens of the Lutétia that Olivier swapped his chef's hat for that of a pastry chef, somewhat by chance.
Sometimes, chance gets things right. Indeed, Olivier fell in love with the profession. "I quickly realized that ideas came to me more easily in sweet creations than in savoury ones." This new passion for worked dough and decadent cakes lead him to follow Eric Gonzalez in his next projects. At the Cube at the Hôtel Saint-Paul, Olivier Potier became head pastry chef. Later, the French duo moved a few blocks to take control of the kitchens at the Hôtel Saint-James restaurant.
"Aux Champs-Élysées"
In the meantime, Olivier Potier received an incredible opportunity. Christophe Michalak, a great French pastry chef and friend of Eric Gonzalez, referred Olivier to one of the greatest Parisian houses: Ladurée on the Champs-Élysées. Olivier packed his bags and returned temporarily to his native France.
At Ladurée, Olivier immersed himself in the creativity, emotions and traditions of the famous pastry shop. His stay was very concentrated. He worked in all positions. His Parisian immersion allowed him to familiarize himself with boutique pastry making, having only worked in restaurants. "It's not the same work at all! Restaurant pastry making is spectacular and ephemeral. It can hang by a thread and collapse with the knock of a spoon. In a boutique, it has to be able to be transported into the home. It's a new way of thinking."
Back in Montreal, Olivier immersed himself in the world of chocolate and confectionery. He assisted Christophe Morel, a renowned master chocolatier and pastry chef, in the launch of his brand and laboratory. Afterwards, Olivier was appointed pastry chef and second in the kitchen at the restaurant Renoir of the Sofitel Hotel. Here, he met Deff Haupt. For Olivier, Deff is the most complete chef he has ever met, as he excels both in the kitchen and as a manager. To describe his apprenticeship with the German chef, Olivier speaks of class, elegance and refinement. His time at the Sofitel was the last step before Olivier started his own business.
A place of his own
It was in 2012 that Olivier Potier's pastry shop opened on Sherbrooke Street West. For a pastry chef, seeing his name on a sign is the ultimate recognition; the idea of doing something for himself had been on Olivier's mind since childhood. As soon as it opened, the pastry shop was a hit. "When we opened the doors the first day, there was a line," he recalls.
For Olivier, the experience would last only one year. He took a break for five years, during which time he met Caroline Hébert, who became his wife and business partner.
Everyone who knew the store on Sherbrooke Street was thrilled to see that in May 2018, Laval's Marché Public 440 would welcome Olivier Potier's incredible pastry-making talents. "The goal with the new boutique is not to simply make cakes, but to become a complete entrepreneur. The first time around, when you're an artisan, you're constantly thinking about the products, but you have to think about everything else: development, outreach, etc."
"Pâtisserie d'auteur"
Now established in Laval, Olivier offers a more mature patisserie where simplicity is king. The term "pâtisserie d'auteur" is often used to describe his work, where his signature is evident. "When you are young, you copy. When we are more mature, we create what we want; we work with our memories and the technical mastery we have acquired. This is what brings the soul to a cake."
Whether you live on the North Shore, the South Shore, or on the Island, we strongly recommend a visit to Olivier Potier and Caroline Hébert's boutique to savour Oliver's exceptional creations!
Thanks to our partner Cacao Barry for making the profiles on this site possible.
Written by Samuel Gauvreau Des Aulniers
Photography by Alison Slattery