Mom and chef-owner: Five questions for Raegan Steinberg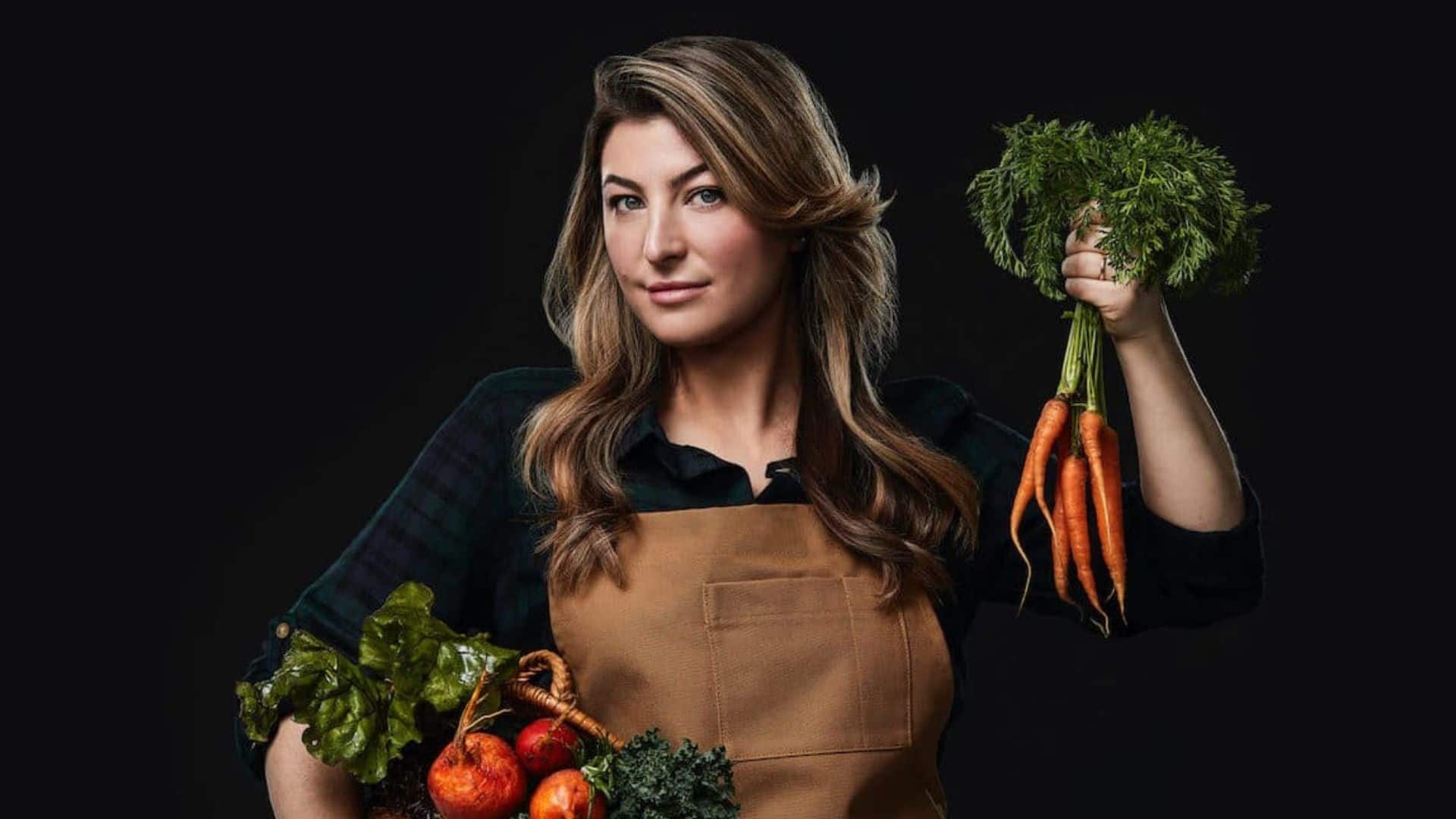 As you probably already know, Tastet is interested in everything related to the restaurant industry. We love to discover the best places to eat and drink well. Everyone appreciates good food served in a beautiful space. However, what gives us the most pleasure in pursuing our mission is meeting the people who make these experiences possible. Whether they are restaurateurs, chefs, famous personalities, or heroes who work behind the scenes, these beautiful encounters spark enthusiasm in us that we will always want to share with you. We invite you to discover one of Tastet's favourite personalities with our little Q&A.
This week, we met up with Raegan Steinberg! To celebrate Mother's Day, we wanted to ask a few questions to a restaurateur "supermom". Raegan and her husband Alexandre Cohen have a two and a half year old daughter and are expecting another child soon! Raegan and Alexandre own Arthurs Nosh Bar and Raegan is also behind the Dirty Greens counter at Cathcart. We admire her ability to manage her career as a chef-owner in an exemplary way, all while being a mother.
Here are a few questions for Raegan Steinberg.
What are your favourite restaurants?
I love Mon Lapin and Faros on Fairmount. Oh, and Beba as well!
Who would you most like to cook for?
Oh God, it would be for my dad. He's the reason I became a chef, after he passed away. He is my biggest inspiration. I would make him a roast beef with dauphinoise potatoes, it was his favourite meal.
Has having a child changed your professional life?
Not really, but now I have a child. My priorities have changed. It changes the way you manage your schedule. And it also puts some pressure on you, because you want to be successful professionally so you can support your family.
Is it important to you that your daughter develops a love of cooking?
Yes, I think it's very important. My husband and I love to discover new places and eat well. It's something we'll want to share with our children. And eating is one of the greatest pleasures in life!
Do you cook a lot with your daughter?
All the time! She loves it. She's two and a half and she can make scrambled eggs. She loves to salt food too! When we cook, she likes to watch us. And she loves the barbecue. Who knows, maybe she'll grow our business and turn us into a super pancake factory (laughs). As long as she likes to eat, that's the important thing!
This or that
Bread or pasta?
Bread.
Cheese or dessert?
Dessert.
Wine or beer?
Wine.
Sweet or savoury?
When I'm pregnant, definitely sweet. I need at least one treat a day.
Thanks to Raegan Steinberg for answering our questions!
Written by Marc-Antoine Ranger
Photography by Alison Slattery