Jérémie Falissard: Towards excellence and beyond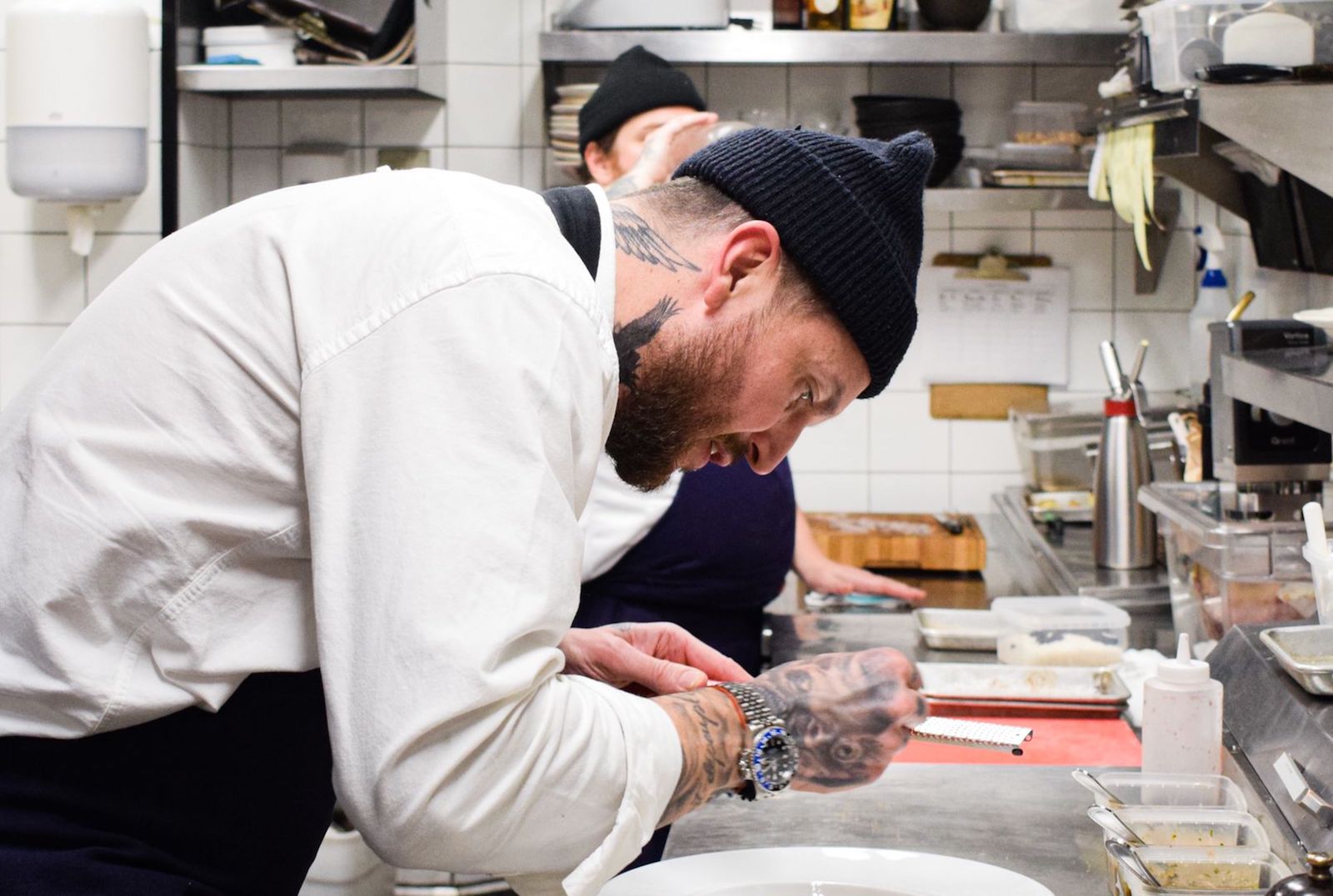 Years ago, Jérémie Falissard certainly had no idea that following his mother's wise advice would give him the luxury of travelling the world and would allow him to flourish in all areas of his life.
Interview with Jérémie Falissard, executive chef of Barroco, Foiegwa, Fugazzi and Bon Délire.
You can't make an omelette without breaking eggs
Originally from the south of France, Jérémie Falissard quickly realized that the life of a model student would not be his. "Towards the end of college, I gave up on the idea of pursuing higher education. I like to move around a little too much to spend hours sitting around studying. My mother advised me to do a Professional Apprenticeship Certificate in Cooking, assuring me that this trade would allow me to travel," says the chef.
That's how Jérémie began his journey in the restaurant industry. He finished his certificate and worked in several restaurants in France. "You have to learn to walk before you can run. I started my career doing one of the most thankless tasks in the kitchen: gutting fish on a line," says Jérémie.
His experience as an apprentice, however, did not turn out the way he had imagined. "I learned the hard way. At that time, in France, it was normal to be extremely rigid with employees. I often felt like I was in a military regiment. We would get insulted and yelled. It was definitely not the life I wanted," he explains.
While Jérémie Falissard is repulsed by this aspect of the industry, he has fond memories of the few times he was allowed to plate dishes and let his creativity flow. "My father is a musician and my mother is a painter. I've always considered myself a creative spirit, it runs in my blood. The line between gastronomy and art is very fine. It is this perspective of the profession that appeals to me and that I was unfortunately unable to explore during my first years in the kitchen," continues the chef.
He then decided to leave France and the kitchen to settle in London and finally in Montreal, where he worked in bars.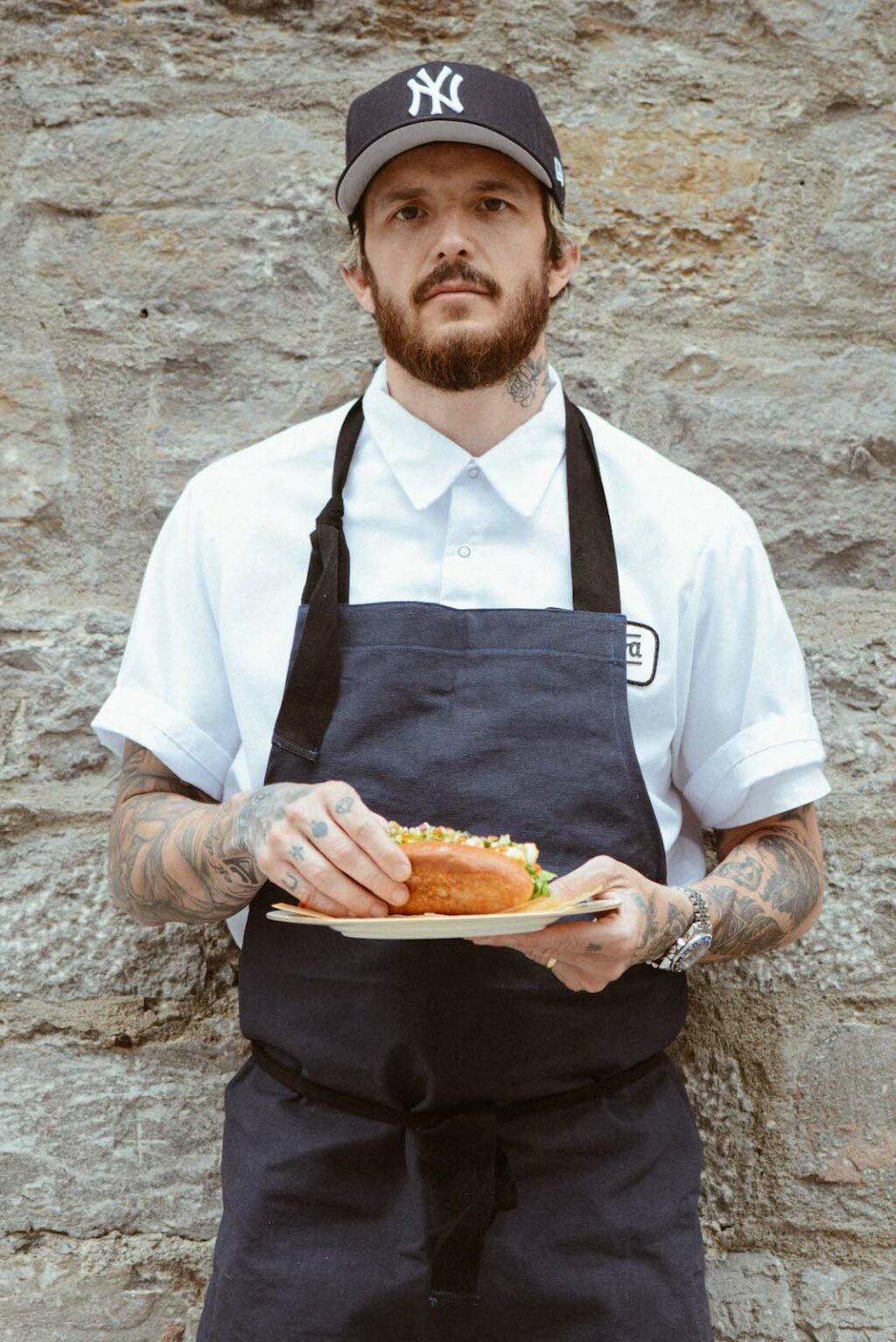 Barroco
At the age of 26, Jérémie jumped at a business opportunity that would change his life forever. With his friends and partners, he opened Barroco, a restaurant with Mediterranean flavours in Old Montreal.
"I was so out of touch that I didn't even consider taking over the kitchen at Barroco when it opened. We hired Benjamin Leonard as our chef. His approach and philosophy radically changed the way I looked at the industry. For the first time in my life, I met a chef who was human, close to his staff, and particularly in love with his work. I was shocked, he gave me hope in a career that I thought I had put aside for good," says the chef.
Benjamin Léonard had to leave the position of chef at Barroco some time after the restaurant opened. Inspired by his style, Jérémie decided to take out his apron and took over the kitchen.
The chef then worked around the clock to restore the skills he had lost during his long absence from the kitchen. The response from the clientele and the team at Barroco was more than positive – Jérémie deserved his place!
His reputation as a chef and businessman has grown over the years as the Barroco group has opened establishment after establishment, each more adored by Montrealers than the next.
A thirst to learn and improve
It is imperative for Jérémie to always push his limits. That's why he makes it a point to do internships all over the world in order to perfect his knowledge and techniques. "I recently did internships at Septime in Paris, at Lyle's in London, and in several pizzerias in Italy to prepare for the opening of Fugazzi. It was at Septime that I met Clément Girodingo, an outstanding chef who now works with us in Montreal. Partnering with a chef of this caliber allowed me to challenge myself and evolve the menus of our restaurants over time," explains Falissard.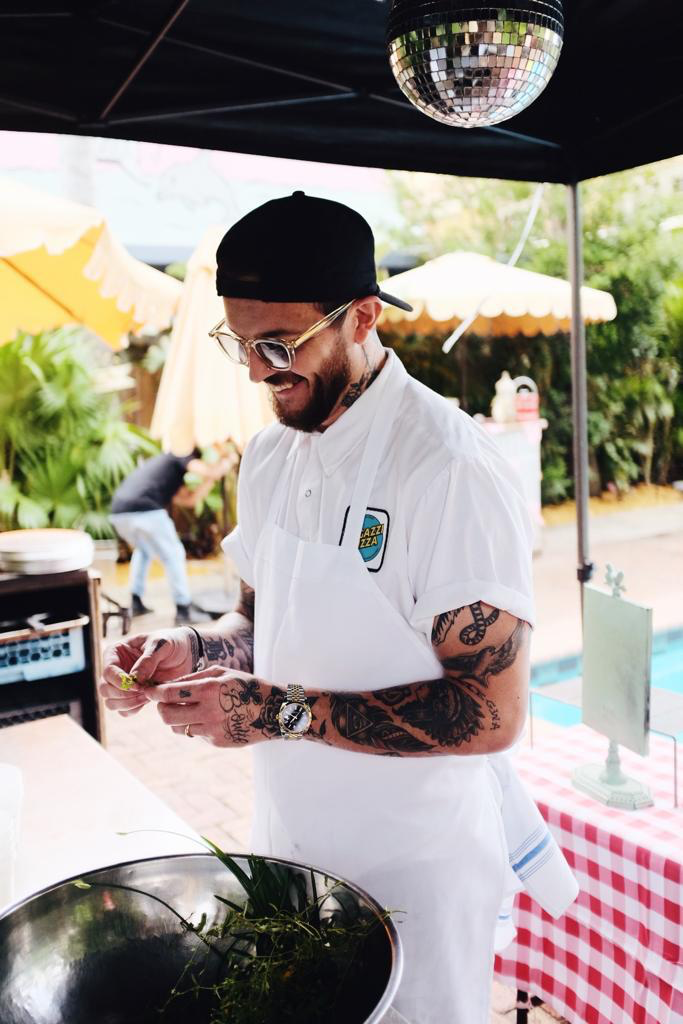 Top Chef France
When Jeremie was approached to participate in the 2023 edition of Top Chef France, he immediately thought it was his time for revenge. "This is one of the most prestigious competitions in the world. I was more than proud to be able to return home to show what Quebec is capable of. I played my heart out and gave the best performance I could," he continues with his head held high.
While the competition was a highly rewarding experience for the chef, it was also a confirmation that he was right to come out of his premature retirement from the kitchen and give free rein to his passion.
In the coming months, Jérémie will travel to Puerto Rico and then to Mexico City to participate in culinary events. As promised by his mother, his career as a chef allows him to travel and discover the world as he pleases. The moral of the story? Always listen to your mother!
To excellence and beyond.
Written by Gabriel Belzile
Photography by Barroco