The Best of Downtown : our suggestions for bars, cafés and restaurants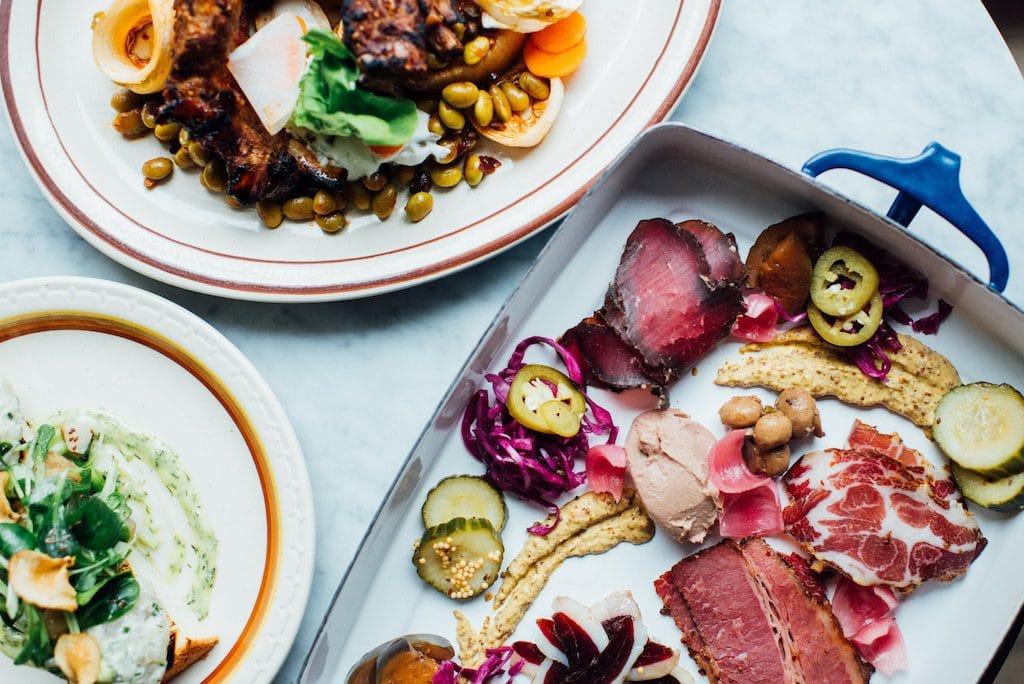 The Best of Downtown : our suggestions for bars, cafés and restaurants
The downtown core of Montreal is typically associated with high-rise office towers, busy streets, big crowds and endless shopping. Although all of that may be true, we at Tastet prefer to associate the neighbourhood with some of our favourite restaurants in the city!
There are endless things to be done in downtown Montreal. Busy students from McGill and Concordia are often hustling through the neighbourhood on their way to class. Professionals of all kinds spend their days in the countless small businesses and high-rise buildings that make up the majority of the neighbourhood. And of course, attractions like the Montreal Museum of Fine Arts, the beautiful Dorchester Square and the always-busy Eaton Centre lure tourists and locals alike into the neighbourhood all year round.
With such high traffic, it comes as no surprise that the area is littered with a ton of amazing cafés, bars and restaurants. Taking the time to visit some of the wonderful gourmet addresses featured on this list can be the perfect cherry-on-top of a busy day downtown. This list features the addresses that we like best in the neighbourhood. Not only are these spots great stepping stones into the world of Montreal gastronomy, some of them are also featured on our lists of the most beautiful restaurants in Montreal and the most beautiful bars in the city.
Are you looking for more recommendations of great restaurants in other regions of Montreal? Check out our map to discover all of the best spots in each neighbourhood!
If you know of any great restaurants, cafés or bars in downtown Montreal that you think should have a spot on this list, please send us an email at [email protected] We always appreciate getting feedback and recommendations from our readers!
© Photos Alison Slattery — Instagram