TRAN l'Épicerie: The Tran family sets up shop in Mile-Ex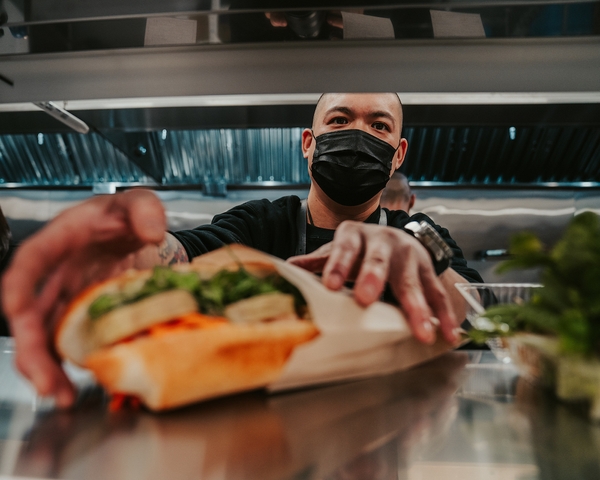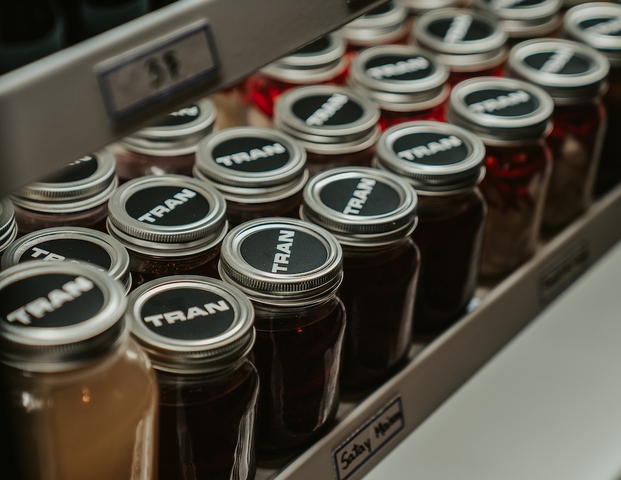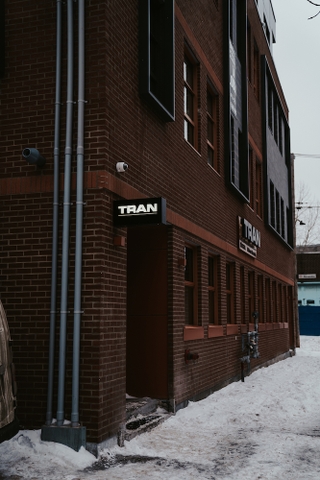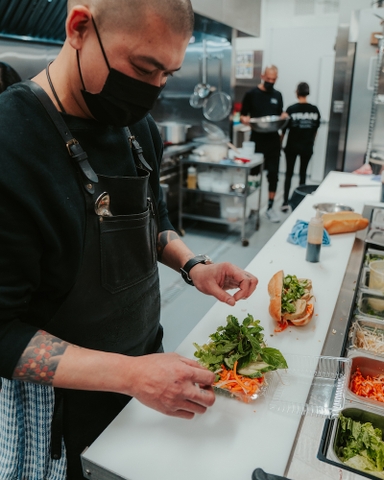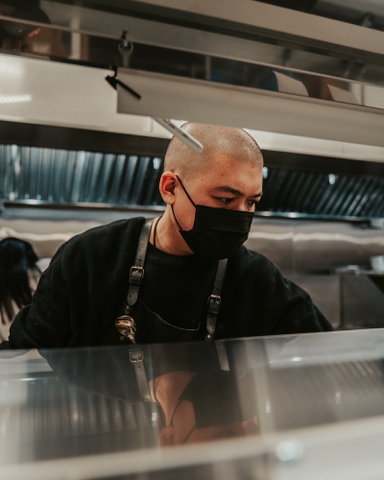 Tran L'épicier

Monday: 11:30 AM – 4:00 PM
Tuesday: 11:30 AM – 4:00 PM
Wednesday: 11:30 AM – 4:00 PM
Thursday: 11:30 AM – 4:00 PM
Friday: 11:30 AM – 4:00 PM
Saturday: 11:30 AM – 4:00 PM
Sunday: Closed


Owner(s) Marylyn Tran, Alain Nguyen
Chef(s) Alain Nguyen
Opened 2022

Accepts mastercard, visa, cash, debit
8 Seats
"Pho Tay Ho is the trunk, and the roots. Tran Cantine and Tran l'Épicerie are the branches and the leaves. The water and oxygen of this tree is our passion and its fruit is what we serve you." – Interview with Marylyn Tran and Alain Nguyen, owners of Tran l'Épicerie.
Tran Cantine is an excellent Vietnamese address in St. Henri. Here, you can find one of the best banh mi sandwiches in Montreal, among other delights.
To the delight of many in this part of town, it is in Mile-ex that the Tran family decided to open their take-out counter: Tran l'Épicerie. "We don't always have time to take an hour to sit down; when you're in a hurry, you often end up eating fast food. We wanted to offer our customers healthy take-out."
This is how the idea of Tran l'Épicerie was born. On the menu: pho soup, banh mi, rare beef salad, and other classics of Vietnamese cuisine. Plus, their grocery section is just as interesting. Here, you will be able to buy many of chef Alain Nguyen's signature products: Vietnamese mayonnaise, broths, peanut sauce, marinated vegetables, and more. Everything here is homemade, from the broths to the marinades!
Tran l'Épicerie, like its owners, is bright and warm. Taking a look around, you'll notice that a large, modern kitchen takes up more than half of the space. "This is my new playground, my own laboratory," confides the chef. Do note that the space only seats 8, and is designed predominantly for take-out.
Food quality and freshness are of paramount importance to the restaurateur couple. The poultry they serve at Tran comes from a free-range farm, and every vegetable on your plate is carefully selected.
Now, what are you waiting for? Stop by and bring a little bit of the Tran family home with you!
Bon appétit!
Written by Sophie Monkman
Photography by Tran Cantine