Sushi by Scratch: Spectacular omakase in the Old Port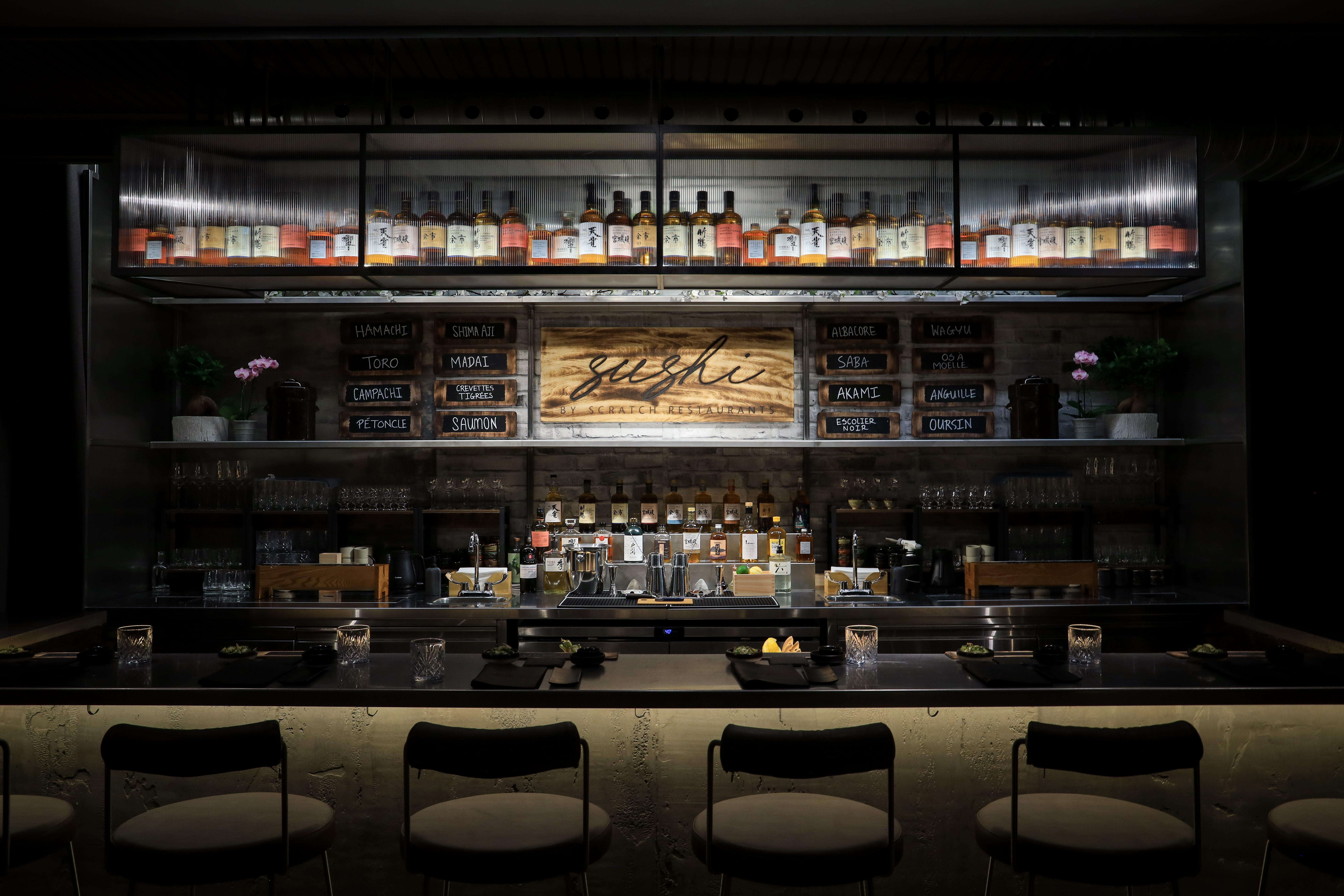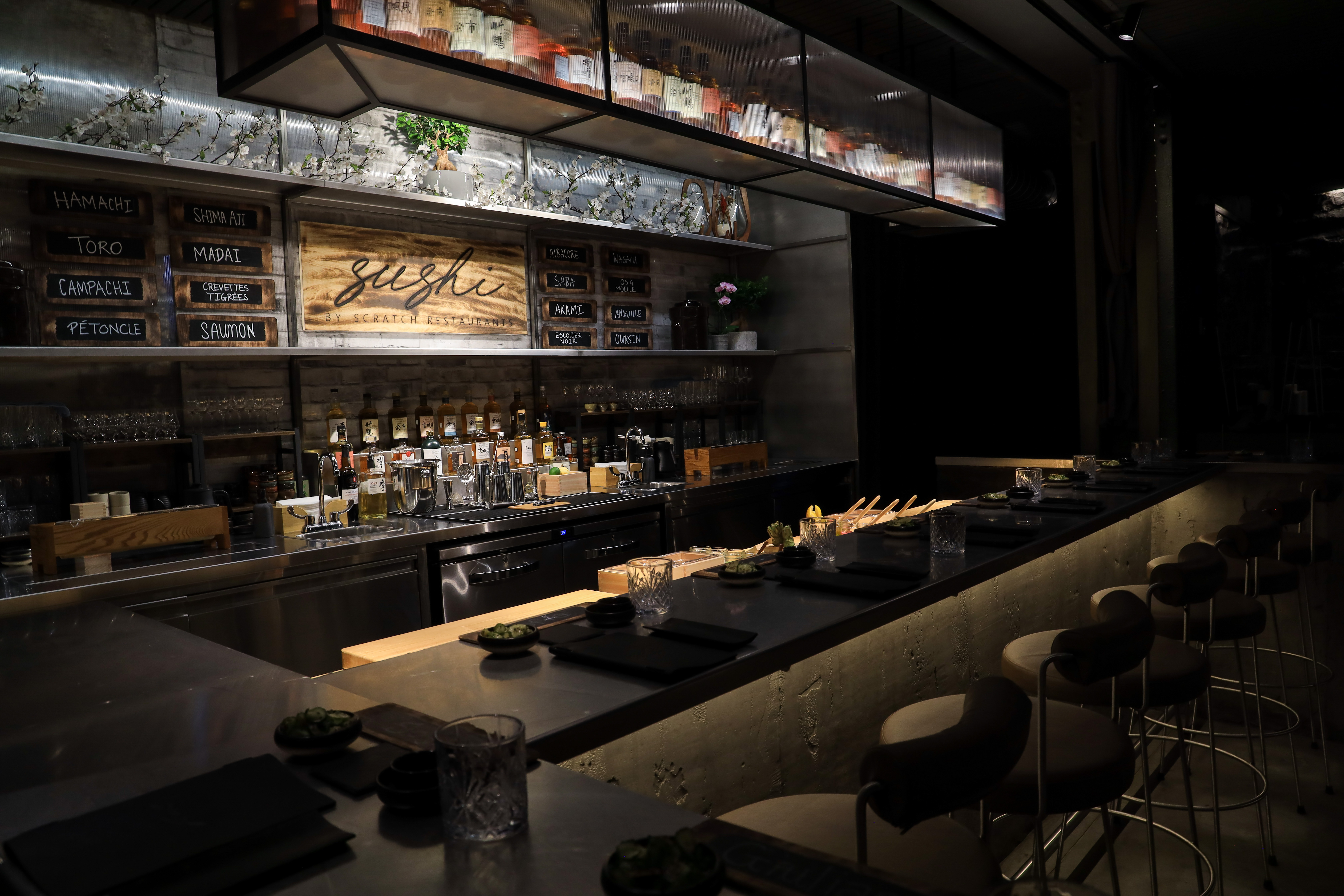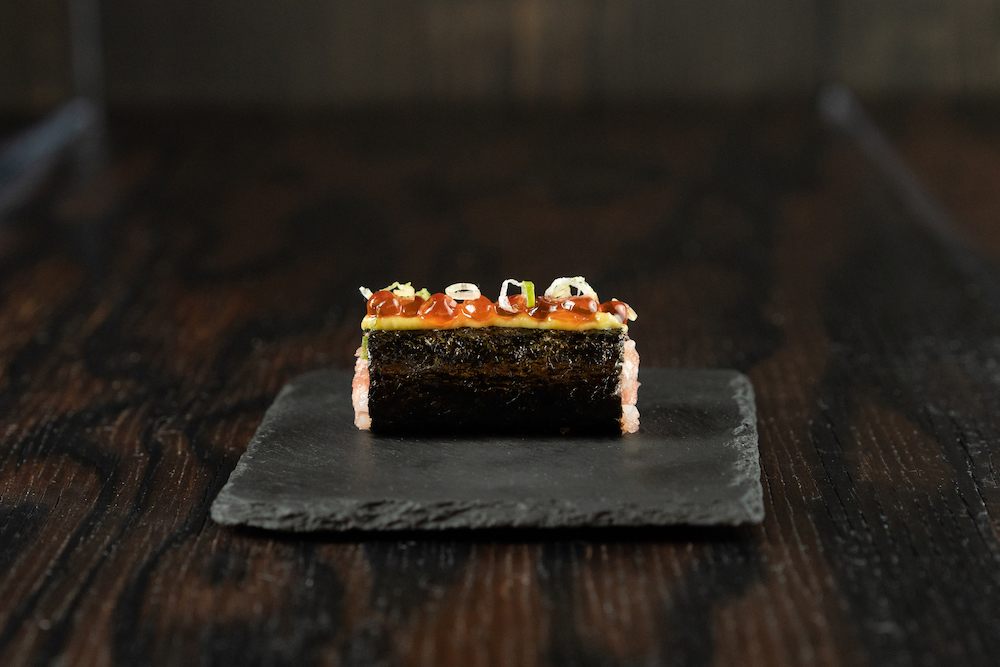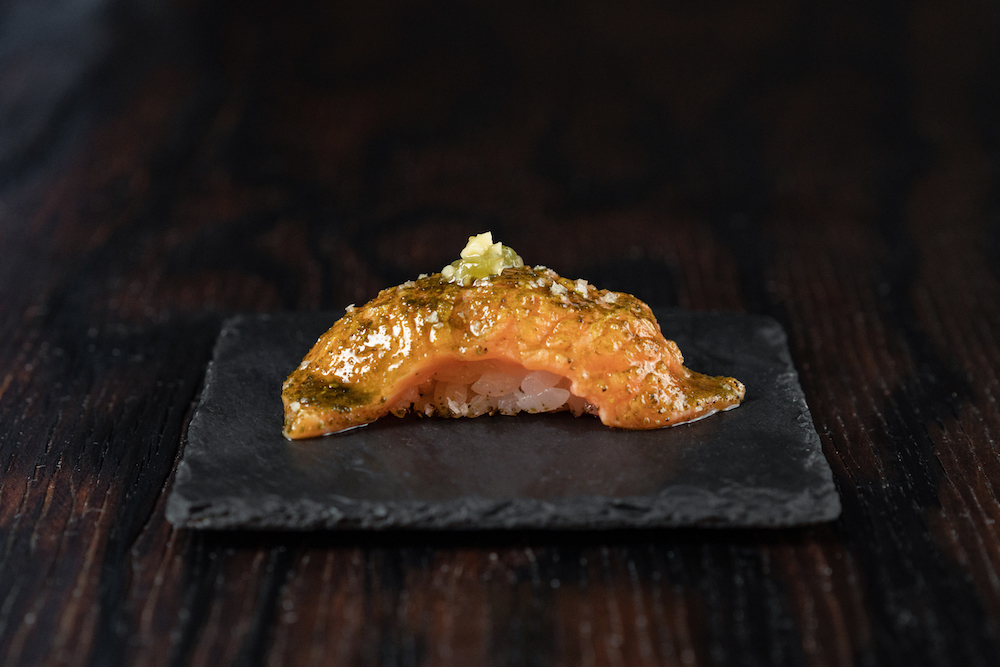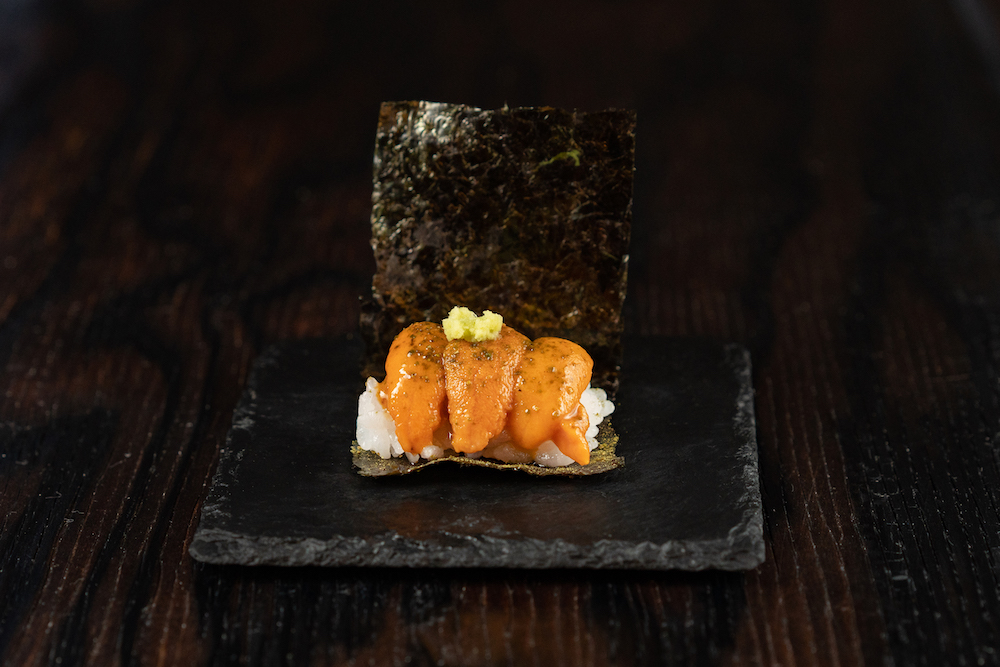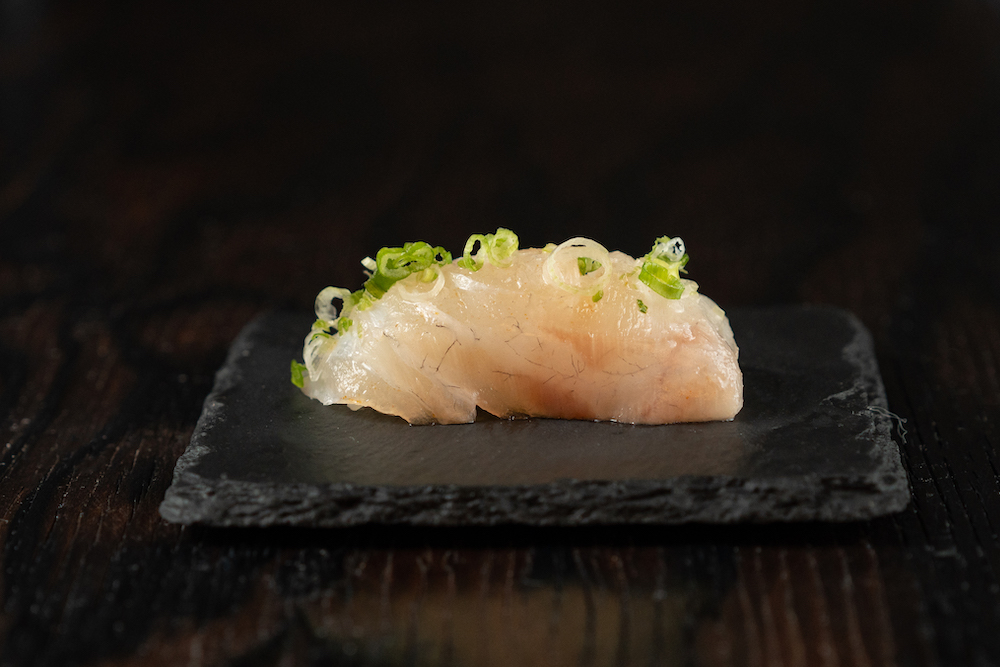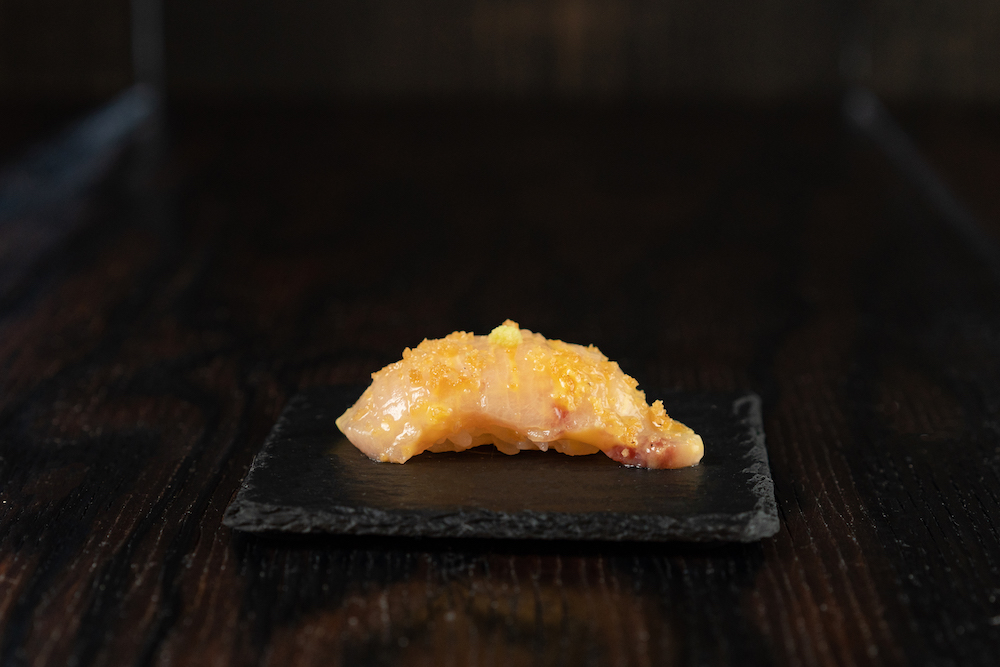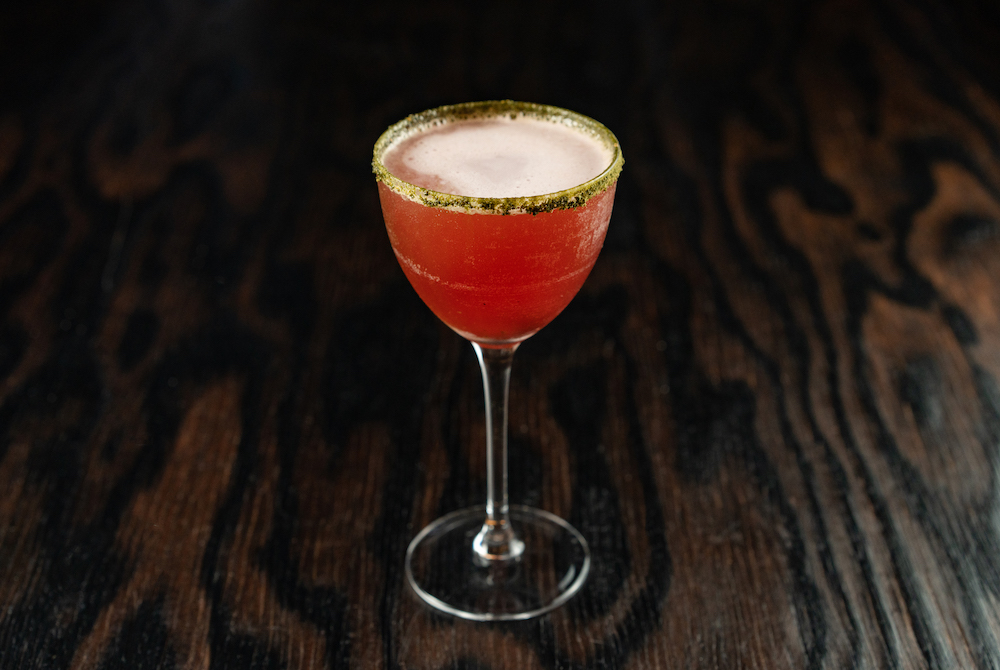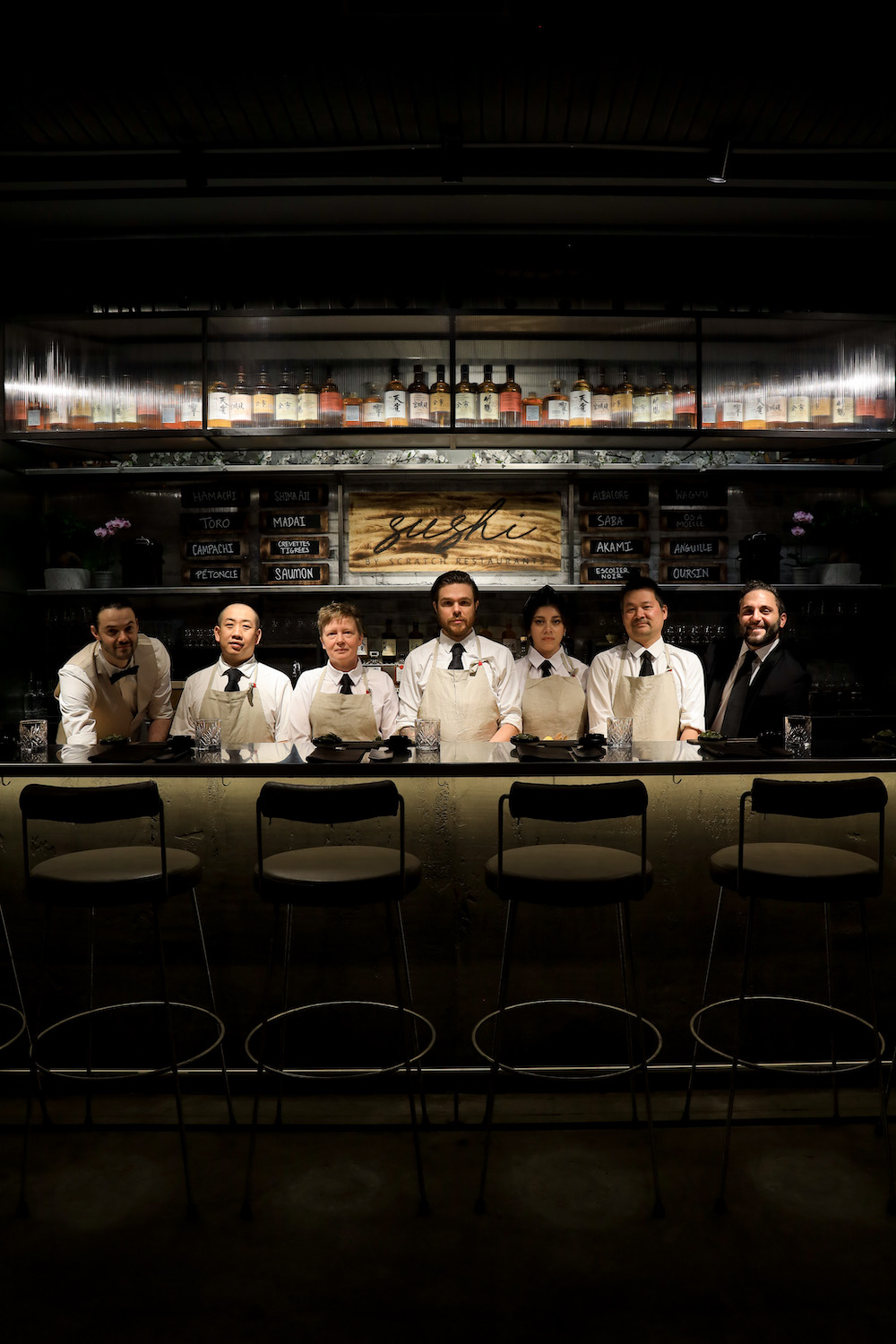 Sushi by Scratch

Owner(s) Phillip Frankland Lee, Margarita Kallas-Lee
Chef(s) Quan Starr
Host Steven Chbat

Offers a tasting menu
Accepts mastercard, visa, amex, cash, debit
10 Seats
Accepts groups
Sushi lovers can rejoice, as a stunning omakase experience opened in Montreal last May with the opening of the city's first Sushi by Scratch. Inside Stillife in Old Montreal, the Michelin-starred Sushi by Scratch group has set up shop to offer a unique gastronomic experience.
First Canadian location
Sushi by Scratch is the brainchild of chef couple Phillip Frankland Lee and Margarita Kallas-Lee (Pasta Bar), who decided to share their passion for the art of sushi with Montrealers. Originally based in Los Angeles, one of their establishments – Montecito – has even been Michelin-starred for several years. "Opening a restaurant outside the U.S. is really exciting for us, and we knew Montreal was the place to be, especially because of its long culinary tradition," explains the couple. "We're looking forward not only to introducing our unique concept to Montreal diners, but also to spending time there and getting to know the culinary and gastronomic community."
The room's design was conceived to offer an intimate atmosphere, with its 10 seats blending perfectly with Stillife's industrial decor. A few decorative touches inspired by traditional Japanese interiors make it even more authentic. The perfect mix to enjoy an authentic atmosphere while tasting delicious food.
When it comes to service, everything will live up to your expectations. Maitre d' Steven Chbat will make your experience exceptional and memorable with his in-depth knowledge of the menu, his anticipation of your needs, and his professionalism.
A gourmet chef-guided journey
The house offers a tasting menu of 17 nigiris inspired by the "omakase" (chef's choice) tradition. The menu has been carefully crafted by the Lee chefs, and each of their beautifully presented creations boasts truly unique flavour combinations. In this first Canadian establishment, Chef Quan Starr and his talented team prepare all the dishes in front of you. As well as putting on an impressive show, Chef Quan's passion for cooking and gastronomy is reflected in his every move.
The tasting menu offers a selection of unique and creative nigiri using top-quality ingredients. These include aged red tuna served with Chef Lee's homemade soy sauce and fresh wasabi, albacore tuna wrapped in sake-marinated nori and garnished with ponzu, torch-cooked wagyu, and many more creations that are sure to please every palate. All this for a price of $230 per person—well worth it if you're seeking an unforgettable experience.
On the drink side, operations manager Gavin Humes has meticulously curated a menu of house cocktails, beers and Japanese whiskies to perfectly complement the tasting menu. Three pairings are offered by the establishment: the drink pairing of two cocktails, three sakes and one beer ($150), the sake pairing of six glasses of sake ($170) and the whisky pairing of six glasses of whisky. Classic wines and delicious Japanese-inspired cocktails are also available. Steven Chbat will be happy to advise you.
From Wednesday to Sunday, three services are offered, at 5 p.m., 7:15 p.m. and 9:30 p.m.
Sushi by Scratch is an exceptional dining experience. The impeccable, attentive service and sensational cuisine, where innovation and tradition blend perfectly, make this address a must in Montreal's Old Port.
Written by Fabie Lubin
Photography by Sushi by Scratch