The hot chicken sandwich recipe from Le Réservoir brewery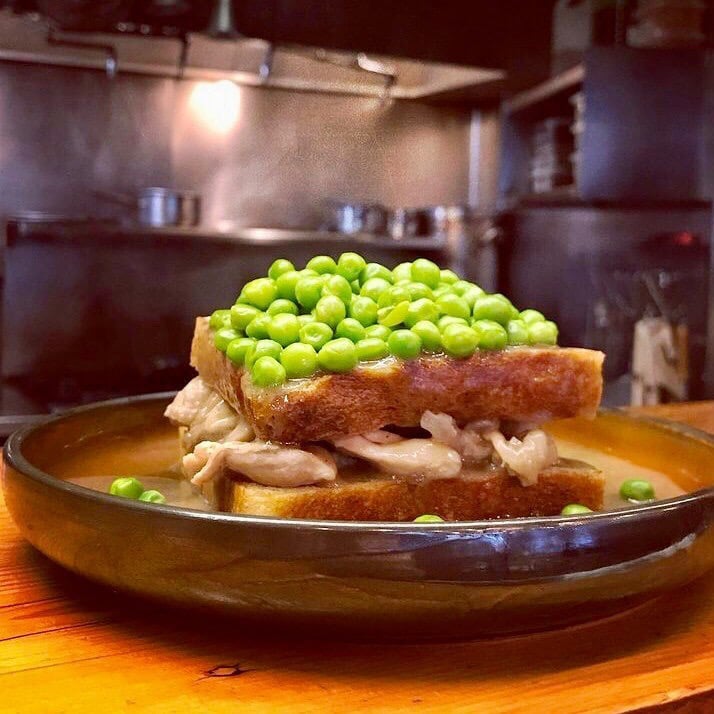 Today we're sharing the recipe for one of our favourite dishes in town: the hot chicken sandwich from Le Réservoir brewery. If you can't savour this comforting dish at the beautiful brewery on Duluth Avenue, the team at Le Réservoir has your back with their step-by-step recipe to enjoy at home.
Le Reservoir isn't just another brewery or pub. There, we enjoy such delicious food that it is now on our list of the best bars in Montreal where you can also eat very well. Although the kitchen is temporarily closed due to Covid, we can't wait to go back and indulge in their delicious hot chicken sandwich, which remains authentic and respects the original recipe to the letter. With one of the house beers, it's a near perfect meal!
And if you don't feel like cooking, you can always check out our list of the best hot chicken sandwiches in Montreal for maximum comfort and minimal effort.
Le Réservoir's hot chicken sandwich
Serves: 1

Ingredients
80 grams of butter
80 grams of flour
1 litre of chicken stock
2 chicken legs
Green peas
Brioche bread
Method
Gravy
In a saucepan, melt 80 grams of butter
Add 80 grams of flour and whisk
Cook both until the mixture is golden brown
Add 1L of chicken stock and stir until the sauce thickens
Add salt and pepper to taste
Chicken
Cut two chicken legs into cubes
Cook in a pan with butter
Add salt and pepper to taste
Green peas 
Heat peas in the same pan as the chicken with the butter and fat
Add 2 tablespoons of water or white wine
Add salt and pepper to taste
Grand Finale
Toast two slices of brioche bread
Put the desired amount of chicken between the two slices
Put the desired amount of gravy and peas on top (a lot!)