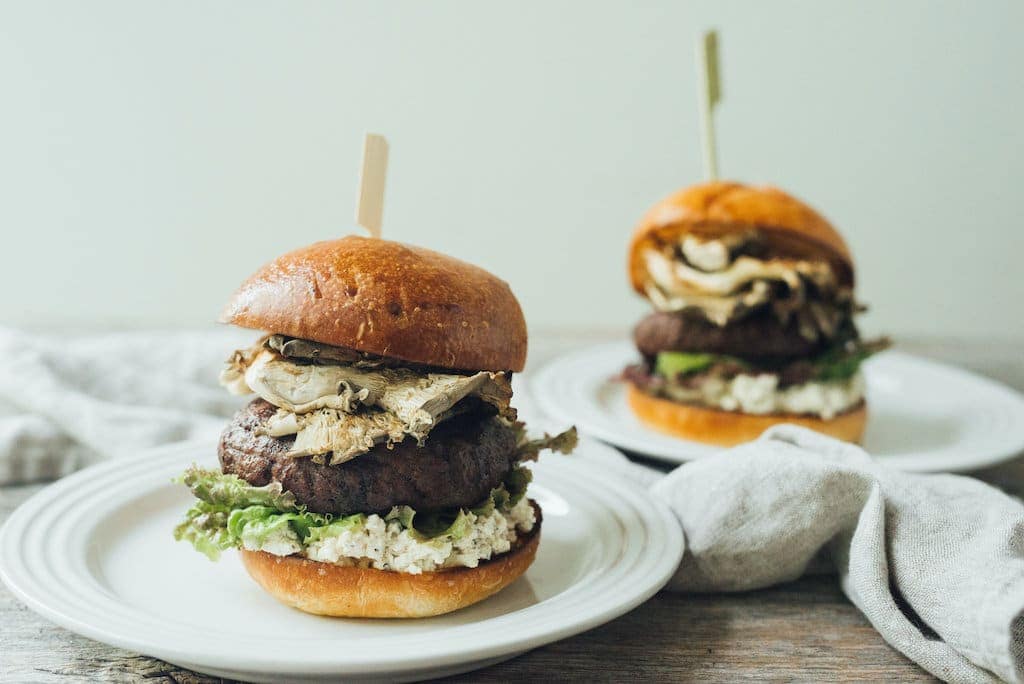 Autumn is here and we're once again in the mood to spend more time in the kitchen. Here are two quick and easy, but still delicious, recipes inspired by the Boursin Summer Recipes book. This book, which you can download for free here, offers several delicious recipes perfect for summer, but also for all seasons
And since Boursin is proudly produced in Quebec, we had the opportunity to adapt the recipes by integrating other local producers that we love, Miel d'Anicet and Les 400 pieds de champignon! Here is a brief background on these incredible local producers.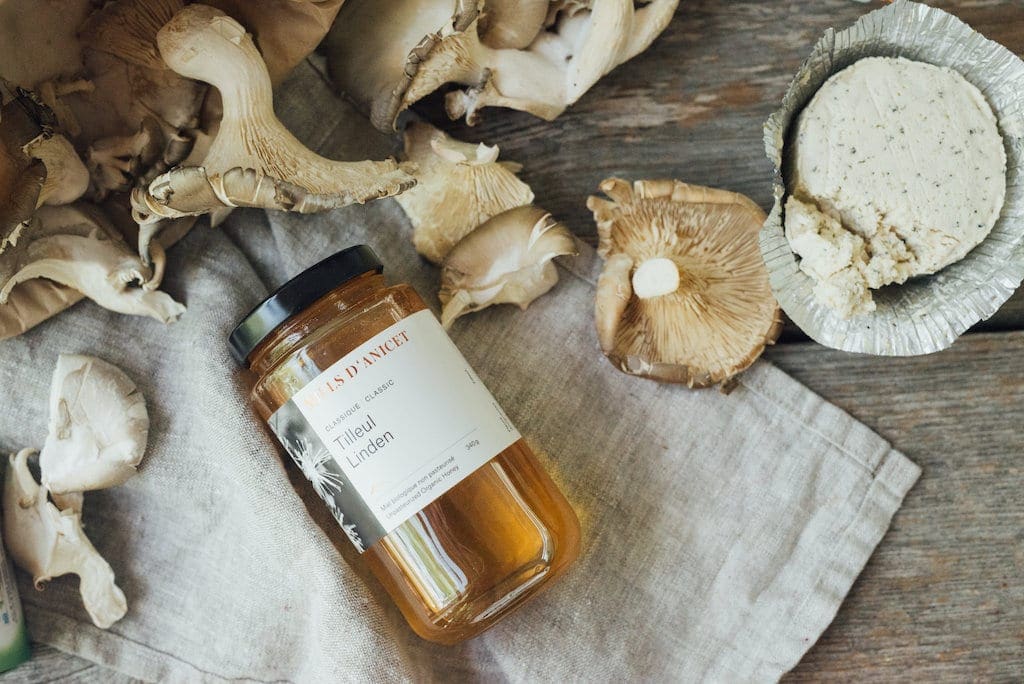 Located at Ferme-Neuve in the Upper Laurentians, Miel d'Anicet's honey house produces between five and seven varieties of honey with the utmost respect for the product and the bees. The company stands out for its emphasis on beekeeping traditions, which results in an exclusive honey of great quality. In addition, Anicet's bees gather honey in a forest region that has preserved a diversity of wild flowers that is almost unique in Quebec, which gives the product its exceptional taste and allows it to be certified organic. Moreover, if you are in the area, we strongly recommend that you stop by their Cantine Pollens & Nectars, which offers seasonal cuisine flavoured with honey; it is absolutely delicious and the decor is bucolic. It will be the perfect occasion to visit the place and to stock up on honey as well as natural beauty products made with honey! If you can't make it to the store, the online store is here.
The beautiful Montreal-based company Les 400 pieds de champignon, specializing in the production of beautiful homegrown mushrooms, focuses on distribution to individuals. Founded by three friends in 2018, the company takes its name from the first space in which the adventure began; located in Côte-des-Neiges, this space was 400 square feet and allowed the cultivation of three types of mushrooms. Since then, due to the explosion of the demand, the company had to move and now grows about ten varieties. You can have them delivered directly to your home, always knowing they were freshly picked the day before, by ordering via their Instagram page!
Here are two recipes for prolonging the summer with local products, to be recreated at home!
Watermelon, Boursin and balsamic salad with Anicet honey
6 servings
25 minutes of preparation
Ingredients:
2 tablespoons balsamic vinegar

2 tablespoons of Miels d'Anicet's summer or linden honey

450 g watermelon

1 large cucumber

1 small bunch of mint

3 tablespoons olive oil

150 g Boursin® Shallot & Chive

Salt and pepper to taste
Steps:
Mix the balsamic vinegar with the honey and set aside.

Peel the watermelon and cut it into large pieces.

Rinse the cucumber and slice it into thin 1⁄2 cm thick slices.

Chop the mint.

In a salad bowl, mix the watermelon, cucumber and mint.

Season with olive oil and the balsamic vinegar and honey mixture. Season with salt and pepper.

Crumble the Boursin® Shallot & Chive cheese over the salad.

Serve chilled.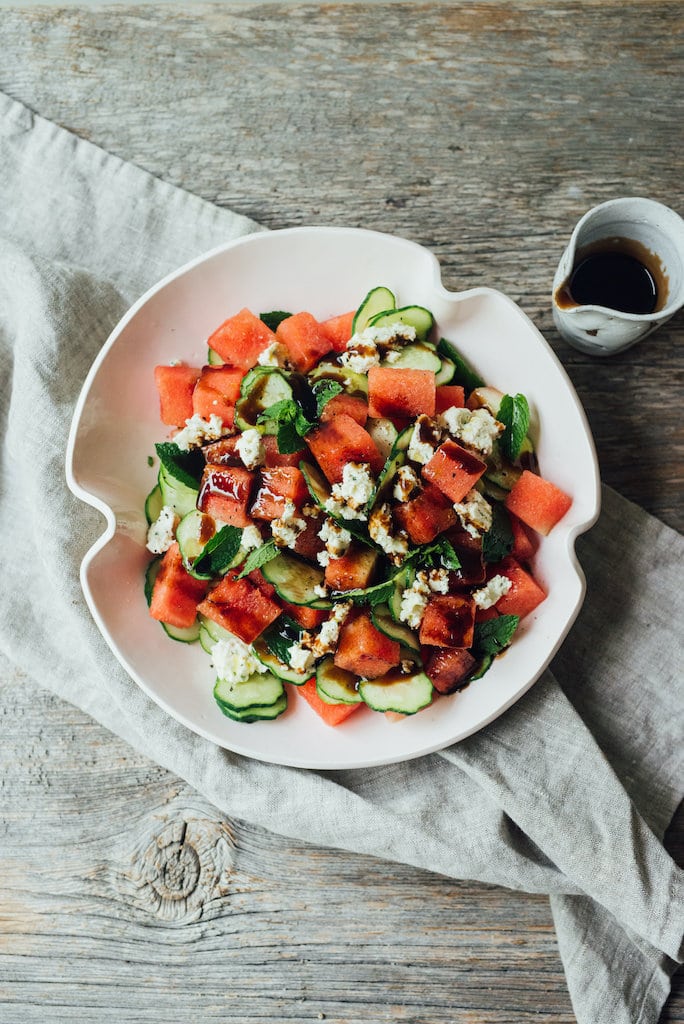 Grilled oyster mushroom burger with 400 pieds de champignon and pepper Boursin
For 4 burgers
Ingredients:
500 g fresh oyster mushrooms from Les 400 pieds de champignon

Salt, to taste

4 sesame burger buns

4 ground beef patties, seasoned to taste

100 g Boursin® Black Pepper

A few leaves of curly leaf lettuce
Steps:
Heat an outdoor grill to medium heat.

Brush the oyster mushrooms with a little olive oil, add salt and grill for about 2 minutes on each side or until well grilled.

Place the ground beef patties on the grill and let them cook for 3 minutes on each side or until cooked to your taste.

Meanwhile, cut the burger buns in half and place them on the grill for a few minutes.

Spread half of the Boursin® Poivre Noir on the burger buns, place a lettuce leaf on top, the patty, a generous portion of oyster mushrooms and the remaining crumbled Boursin® Poivre Noir.

Close up the buns and enjoy hot.
Bon appétit!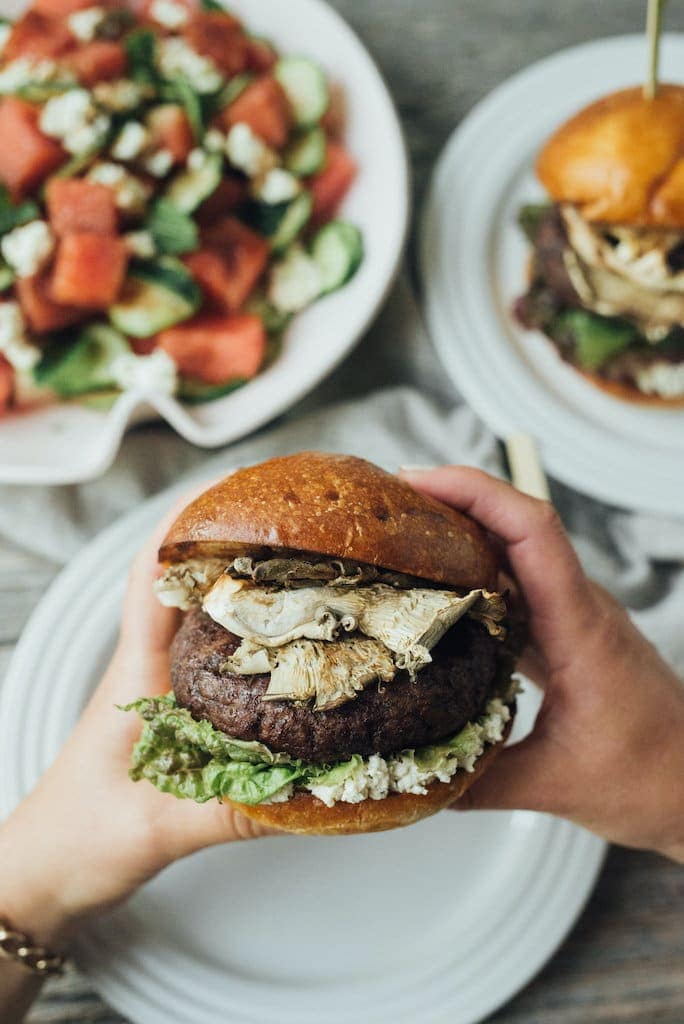 Styling Julie Zyromski – Instagram
Photography by Alison Slattery