Satay Brothers lemongrass grilled chicken recipe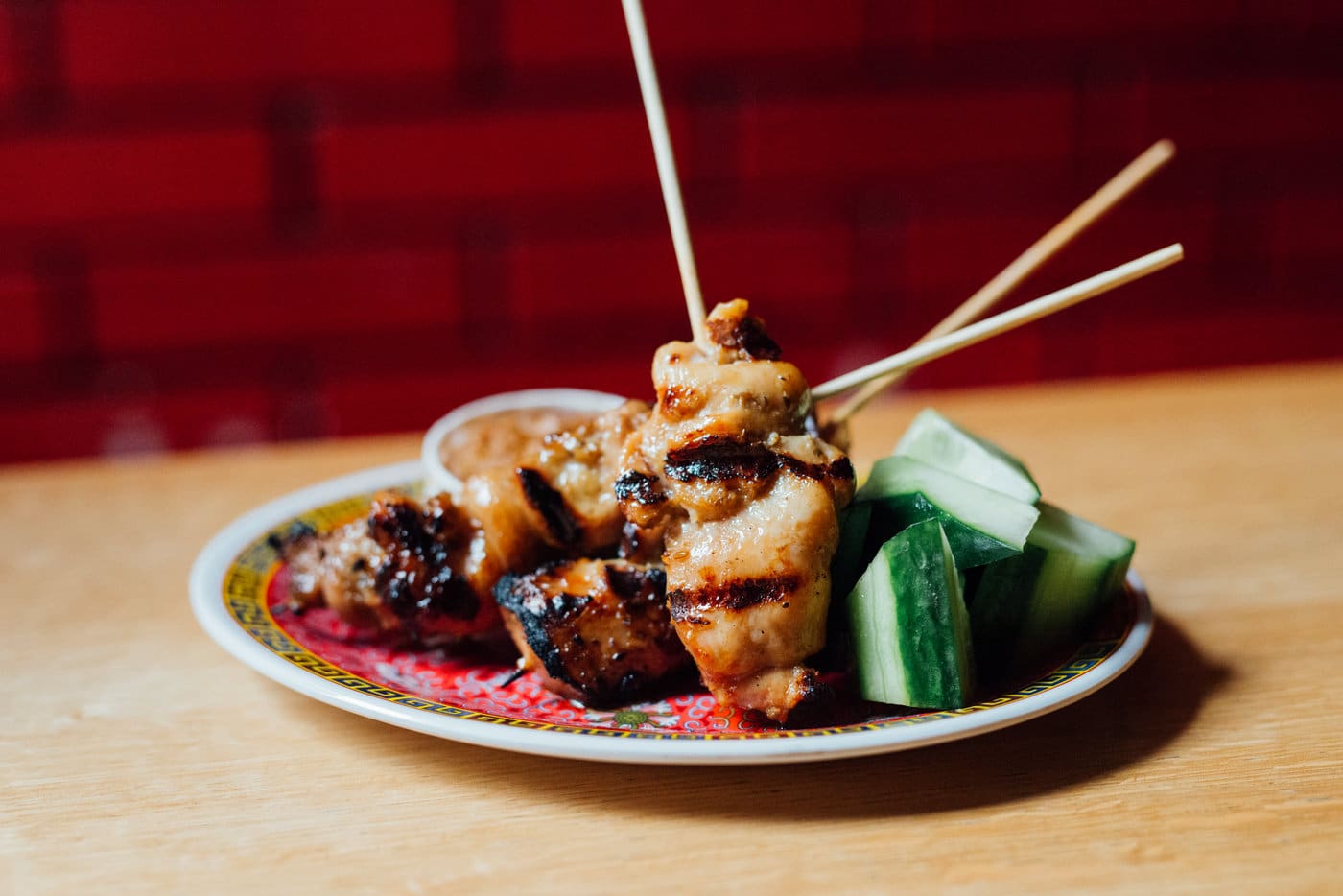 We love good restaurants and what we particularly appreciate are the signature dishes of our favourite addresses. Thanks to the generosity of the chefs and restaurateurs who share them with us, we are lucky enough to be able to try them at home. Asian cuisine is extremely popular and any lemongrass grilled meat dish are always appreciated by lovers of good food. One of the staple dishes in this genre is the lemongrass grilled chicken from Satay Brothers restaurant.
Satay Brothers, located in the St. Henri neighbourhood, stands out for its authentic Singaporean-inspired cuisine. In normal non-pandemic times, this is one of the places to party while savouring their delicious dishes. While "partying" is not really possible these days, savouring the food at Satay Brothers always is! Of course, you can order their take-out here. But thanks to the generosity of the Satay Brothers family, you can now make their Lemongrass Grilled Chicken recipe at home! Perfect to savour in a sandwich or on skewers.
Lemongrass grilled chicken
Serves: 3
Preparation: 15 minutes
Cooking: 15 minutes

Ingredients
Chicken
1 kg boneless chicken thighs or chicken breasts
Marinade
56 g grated lemongrass
48 g white onion
80 g red onion
16 g garlic
1 fresh bird pepper
32 g fish sauce
12 g soy sauce
8 g brown sugar (organic type)
100 g vegetable oil
Method
Mix all the ingredients for the marinade in a food processor.
Marinate the chicken in the marinade for about six hours.
Grill the chicken, ideally on a barbecue.
Note/Variation
Grilled chicken with lemongrass is delicious in a sandwich, or as a dish with rice and vegetables. Of course, it can also be made into delicious skewers.