Patrice Demers' chocolate mousse recipe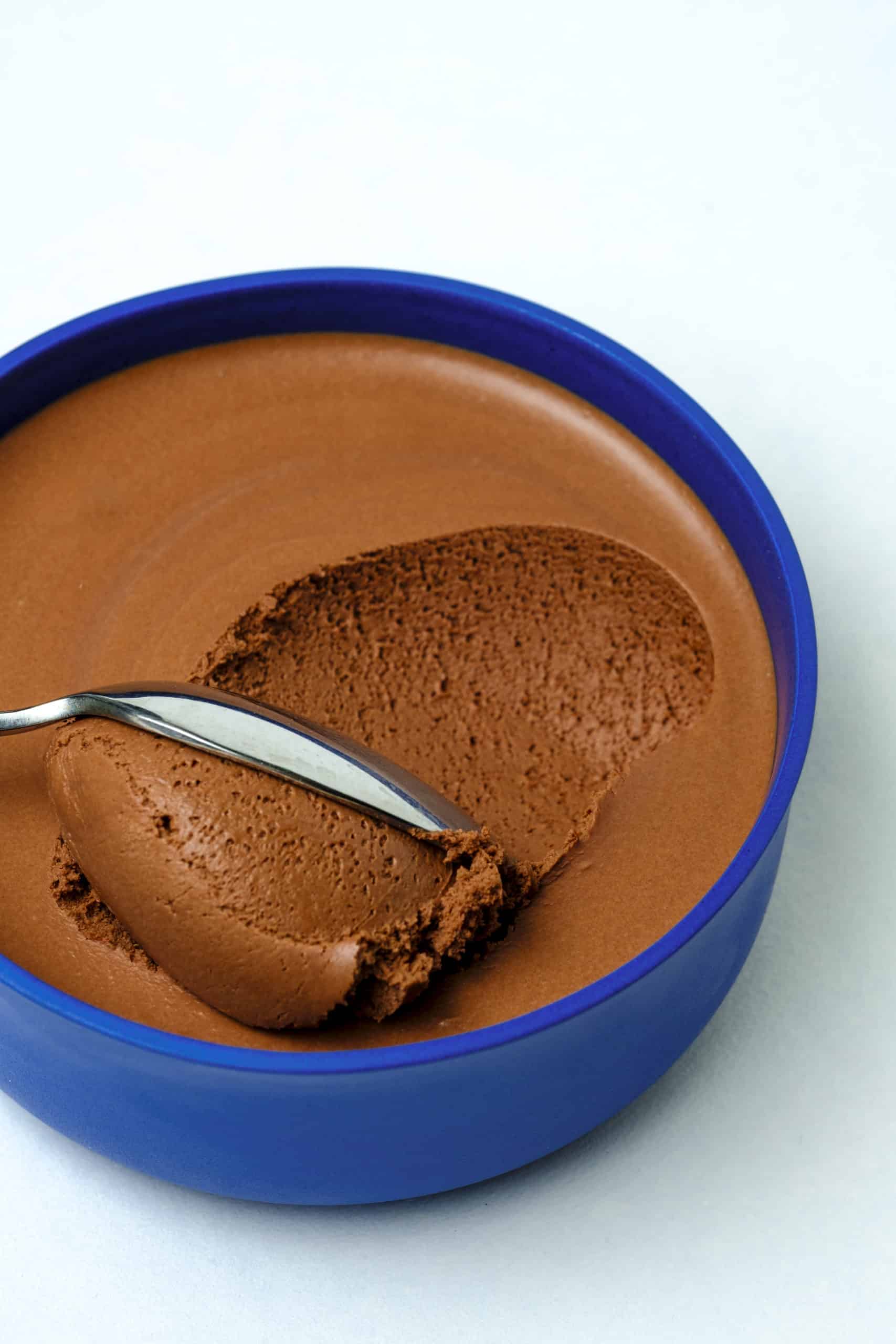 Patrice Demers is someone who really needs no introduction for his work and art; perhaps the only thing we would add is that the personality of this pastry chef is what you would generally expect from a gentleman. If you live in Montreal and have even the slightest sweet tooth, you are likely familiar with his out-of-this-world patisseries and indulgently gourmet desserts. His shop Patrice Pâtissier is a staple in the Saint-Henri neighbourhood, especially when you feel like pampering yourself to a little treat. We're here today to spoil you with one of his classic and irresistible recipes: chocolate mousse!
For more recipes from Patrice Demers, you can buy his book here or try his chocolate and caramel pots de crème with fleur de sel recipe.
Chocolate mousse
Ingredients
340 g (12 oz) dark chocolate (the chef uses Valrhona's 66% Alpaco)
450 g (1 3/4 cups) 35% cream
125 g (1/2 cup) milk
125 g (1/2 cup) 35% cream
25 g (2 tablespoons) sugar
50 g (3 units) egg yolks
Method
In a double boiler or microwave, melt the chocolate without exceeding 60˚C (140˚F).
With an electric mixer, whip the 450 g of cream at medium speed until soft peaks form. Keep in a cool place. It is important not to overwhip the cream. Too much cream would result in a very firm chocolate mousse with a dry texture.
In a saucepan, bring the milk, 125 g of cream and about half the sugar to a boil.
In a bowl, whisk together the yolks and remaining sugar.
While stirring with the whisk, gently pour the boiling liquid over the yolks to gradually warm them.
Return to the saucepan and cook over medium heat, stirring continuously with a wooden spoon until the custard coats the back of the spoon or is between 82˚C and 84˚C (180˚F and 183˚F). Strain the custard through a fine sieve.
Pour the custard over the melted chocolate and emulsify with a hand mixer.
Check the temperature of the chocolate and custard mixture; it should be between 45˚C and 48˚C (113˚F and 118˚F).
Using a spatula, fold about a third of the whipped cream into the chocolate mixture. Then fold in the remaining cream.
Pour the mousse into glasses or ramekins. Cover with plastic wrap and let set in the refrigerator for at least 6 hours.
Note/Variation
To note: It is important to check the temperature of the custard and chocolate mixture before folding in the whipped cream. A temperature below 40˚C (104˚F) will result in a chocolate mousse that is likely to set before glasses can be topped. Conversely, a temperature above 50˚C (122˚F) would likely cause the mounted cream to collapse and cause a significant loss of volume to your mousse.