Martin Juneau's Air Fryer Piri Piri Cauliflower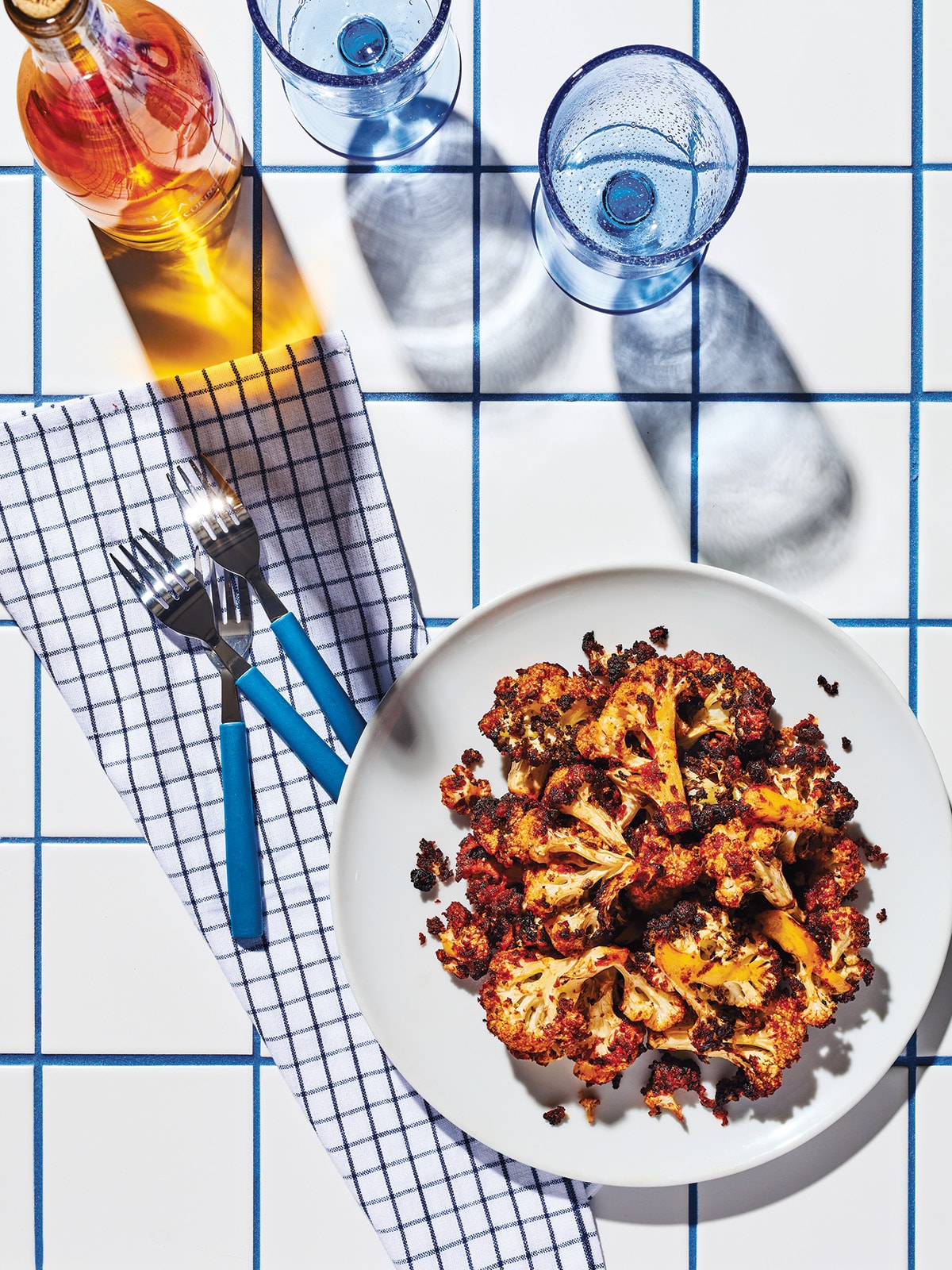 Judging by our Instagram feed, the air fryer is all the rage right now! And chef Martin Juneau is no exception to the trend. Here is Martin Juneau's recipe for Air Fryer Piri Piri Cauliflower!
In his new book, Festif!: 75 recettes colorées pour goûter l'été à l'année, the chef-owner of the restaurant Pastaga offers uncomplicated recipes to spice up our daily lives.
When we met him recently, he confessed that he had fallen under the spell of the air fryer, to the point where he almost didn't want to do without it at home. So it was only natural for him to use it for one of his book's recipes.
ALSO READ: Martin Juneau's favourite addresses
If you're a fan of Pastaga's famous fried cauliflower with vadouvan yogurt, you'll love this spicy and fragrant piri piri cauliflower recipe. A great vegan alternative to Portuguese-style chicken, or as a side dish.
To your air fryers! (Although you can easily make this recipe in the oven, also).
Air Fryer Piri Piri Cauliflower
Preparation: 20 minutes
Cooking: 30 minutes

Ingredients
2 large cauliflowers
Olive oil, to taste
Piri Piri Sauce
100 ml (just under 1/2 cup) canola oil
60 ml (1/4 cup) blonde beer
30 ml (2 tbsp) hot sauce (like Valentina)
20 ml (4 tsp) white wine
20 ml (4 tsp) orange juice
15 ml (1 tbsp) paprika
15 ml (1 tbsp) hot pepper flakes
15 ml (1 tbsp) garlic powder
Salt, to taste
Method
Piri Piri Sauce
In a blender, blend all ingredients at high speed until you have a relatively smooth sauce.
Transfer to a large bowl and set aside.
Cauliflower
Break the two cauliflowers into small florets. Add them to the bowl and coat well with sauce.
Bake the cauliflower in the air fryer for 20 minutes at 200°C (400°F), stirring in the last 5 minutes.
Serve hot!
Note/Variation
Note: If you haven't yet succumbed to the urge to buy an air fryer, the recipe works just as well in a conventional oven. 🙂 Preheat your oven to 220°C (425°F), then place the cauliflower on a well-oiled baking sheet. Bake for 30 minutes, stirring every 10 minutes.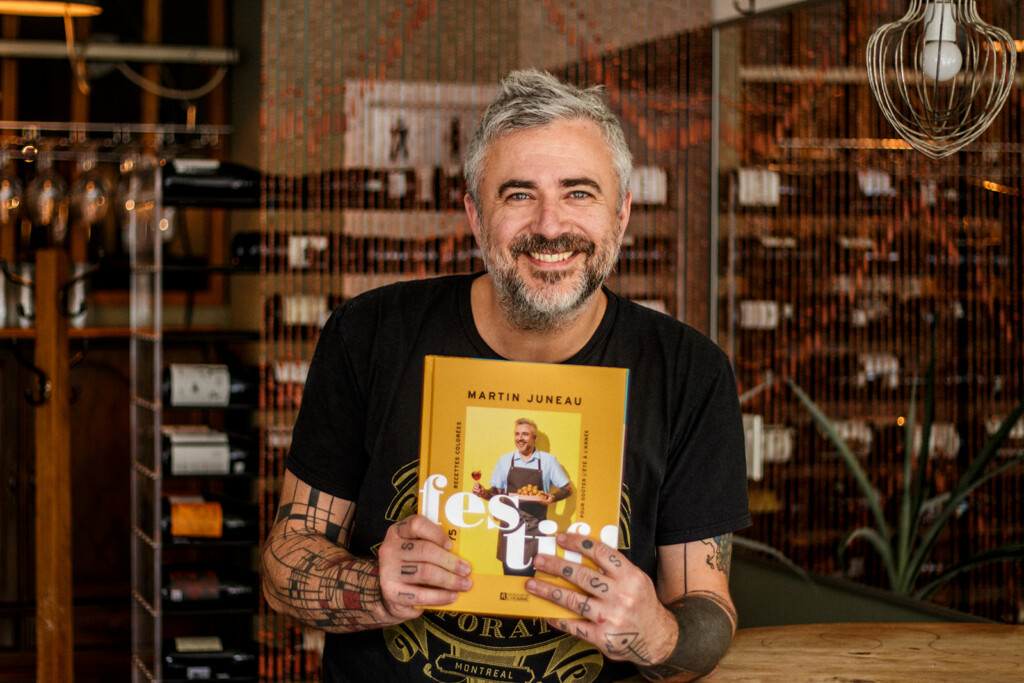 You can find this recipe and many other delicious summer creations by Martin Juneau in his book Festif! available online and in bookstores (in French).