Mocktail recipe: Cerrone's Respite by Jake Cristofaro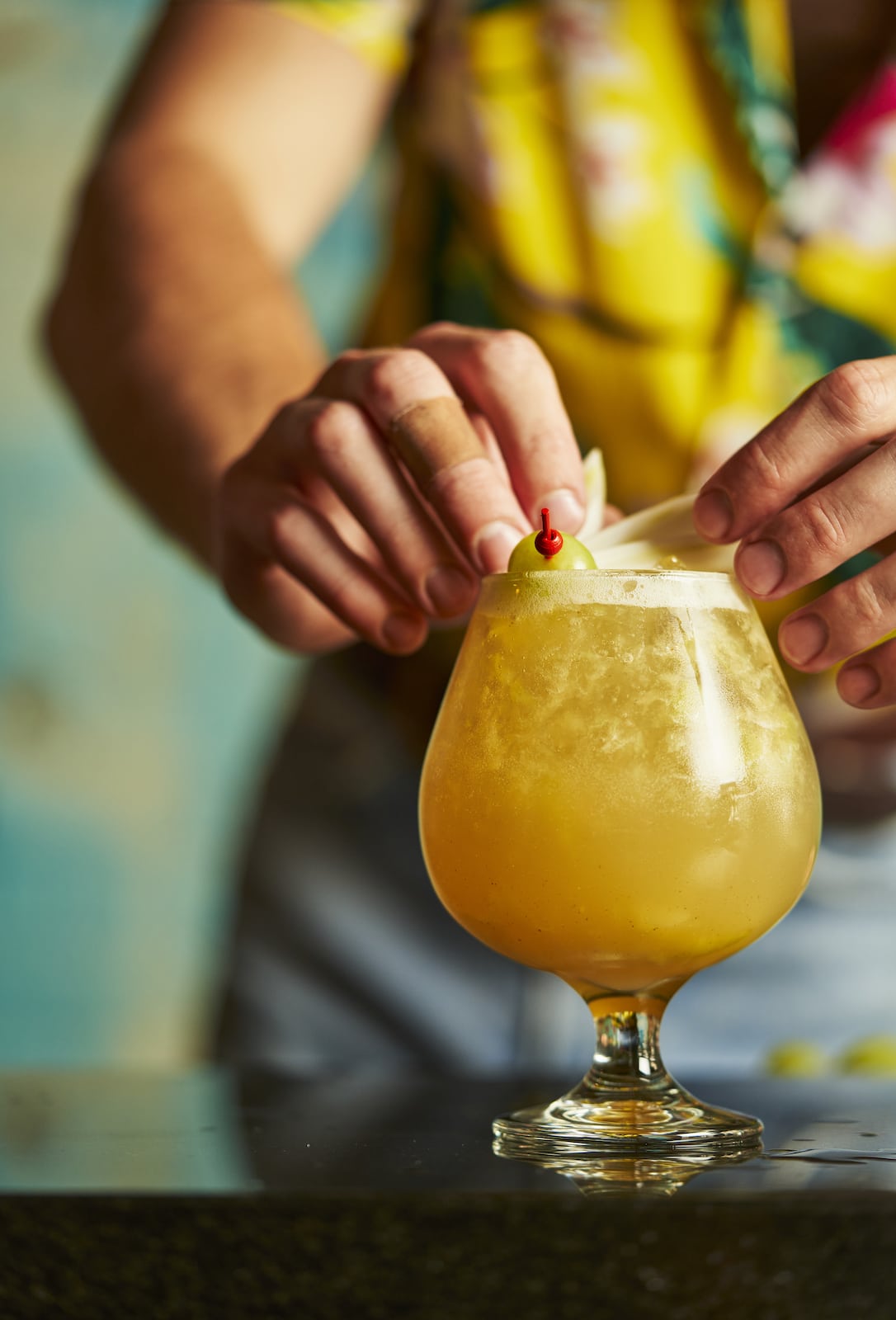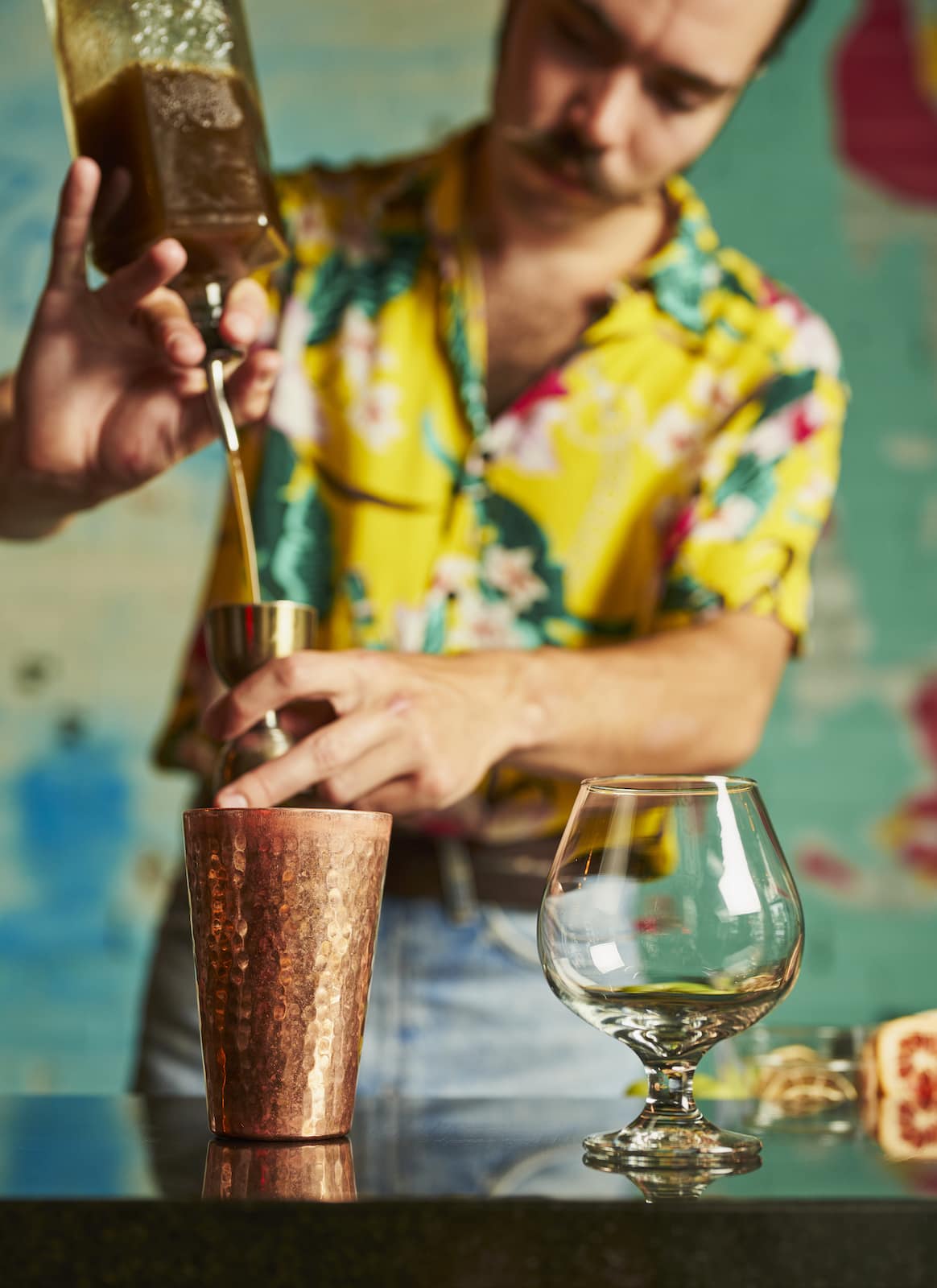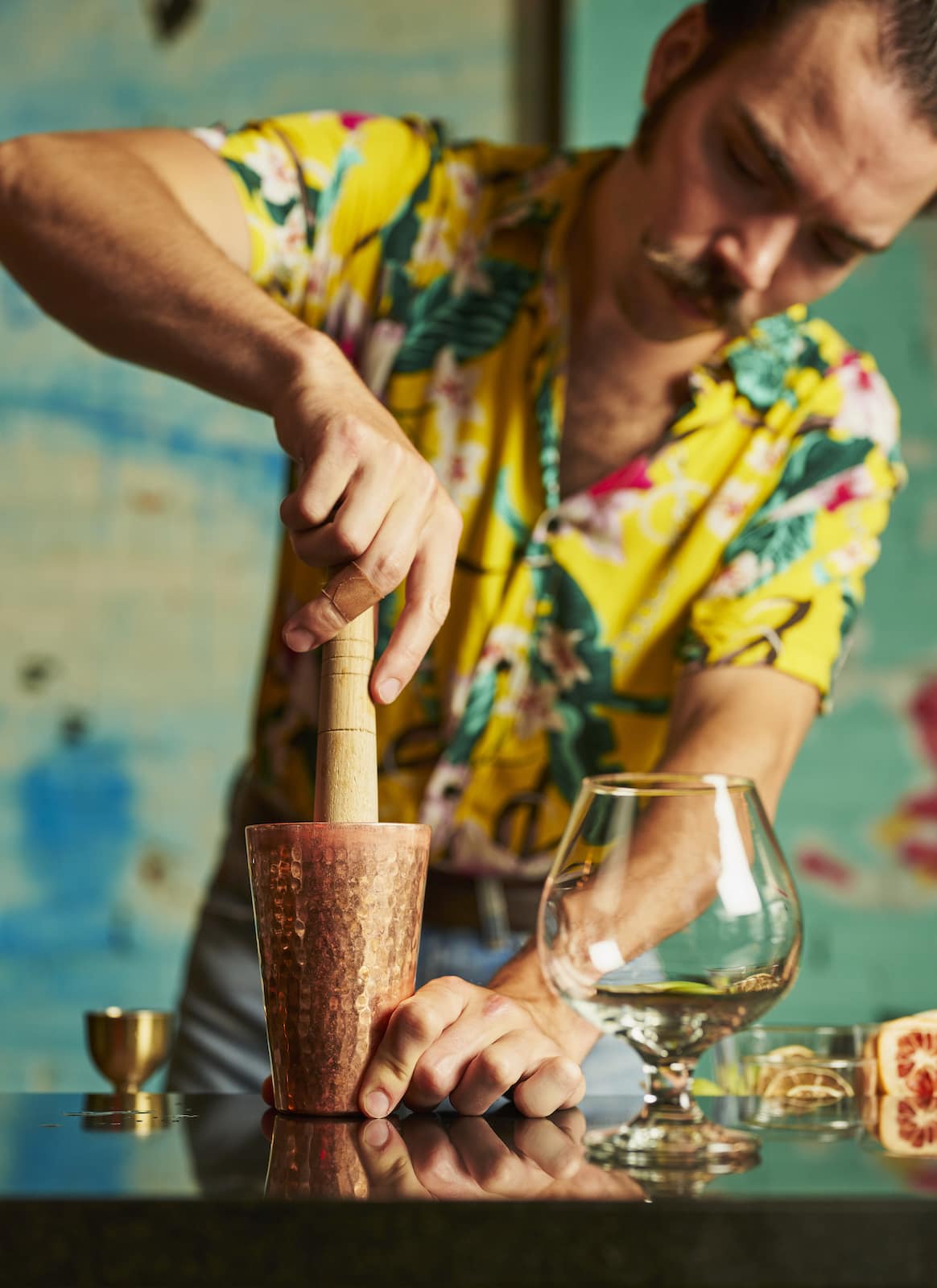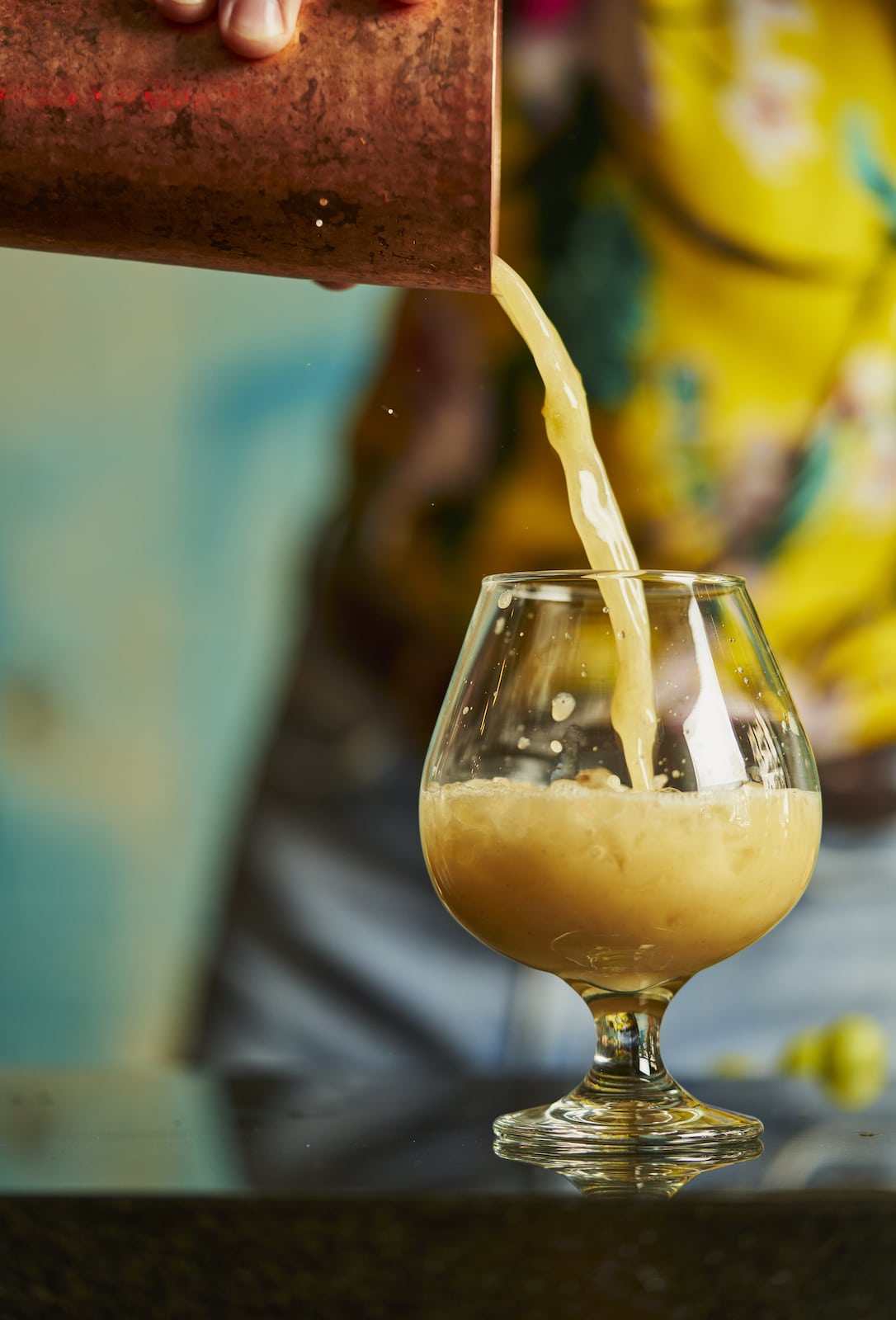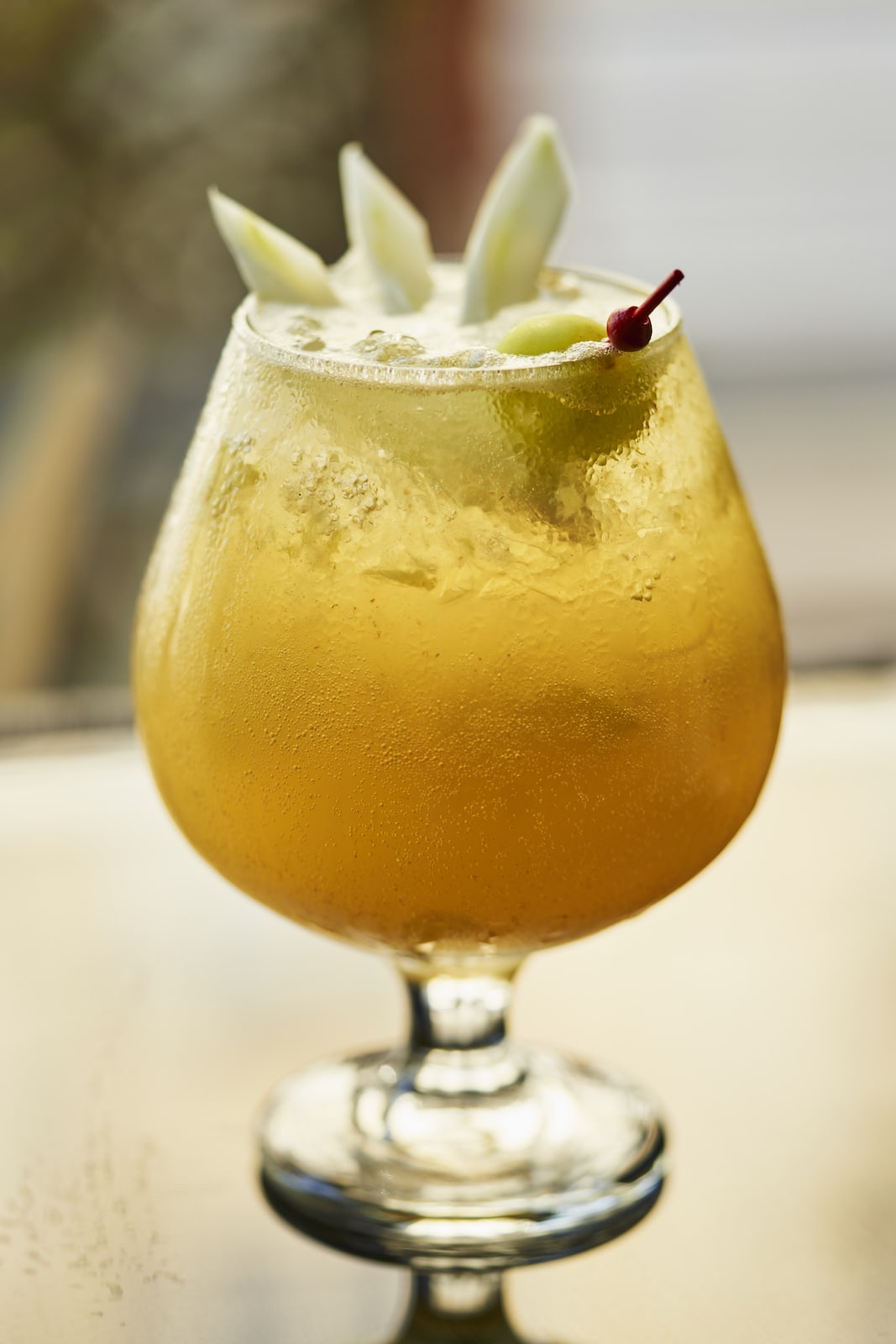 Who said non-alcoholic cocktails have to be boring? We teamed up yet again with Eska to bring you a surprising herbal mocktail recipe: Cerrone's Respite.
"For this mocktail, I wanted to make something herbal," explains mixologist Jake Cristofaro from restaurant Vandale. "When we make regular cocktails, coming up with herbal flavours is really easy. We have great alcohols like gin and herbal liquors that have really pungent flavours that come out in cocktails easily. For mocktails it is not so simple," he goes on.
"So for this one I've made a fennel caraway syrup. The goal with this was to imitate a funky spirit called aquavit — a Scandinavian spirit kind of like gin but instead of juniper as its main botanical it's caraway. So combining this syrup with the bitter flavours imparted by muddling grape into the mocktail gives us something interesting which we don't find often in non-alcoholic drinks," adds the mustachioed bartender.
To highlight the botanical flavours of the syrup and give it some glitz, we top the cocktail off with Eska Sparkling Water.
We highly suggest you sip this drink while listening to this excellent playlist featuring the greatest hits of legendary French disco producer Cerrone, who inspired its name. This should get more than your taste buds grooving! 
↳ Also try Jake's Peak of Summer
Cerrone's Respite by Jake Cristofaro
Ingredients
1.5 oz caraway and fennel syrup
1 oz lime juice
2-3 green grapes
Eska Sparkling Water
Method
For the syrup
Macerate 100g of thinly sliced fennel with 200g of sugar. Refrigerate overnight.
Boil 50g of crushed caraway seeds in 200g of water.
Combine fennel sugar mixture and caraway tea. Stir well and refrigerate until cool.
For the mocktail
Combine syrup, lime juice and grapes in a shaker. Muddle the mixture, then add ice and shake vigorously.
Strain with a colander into a glass with a few ice cubes.
Top off with Eska Sparkling Water.
Garnish with thinly cut fennel wrapped around a grape.
Cheers!