Dyan Solomon's famous cheese sauce recipe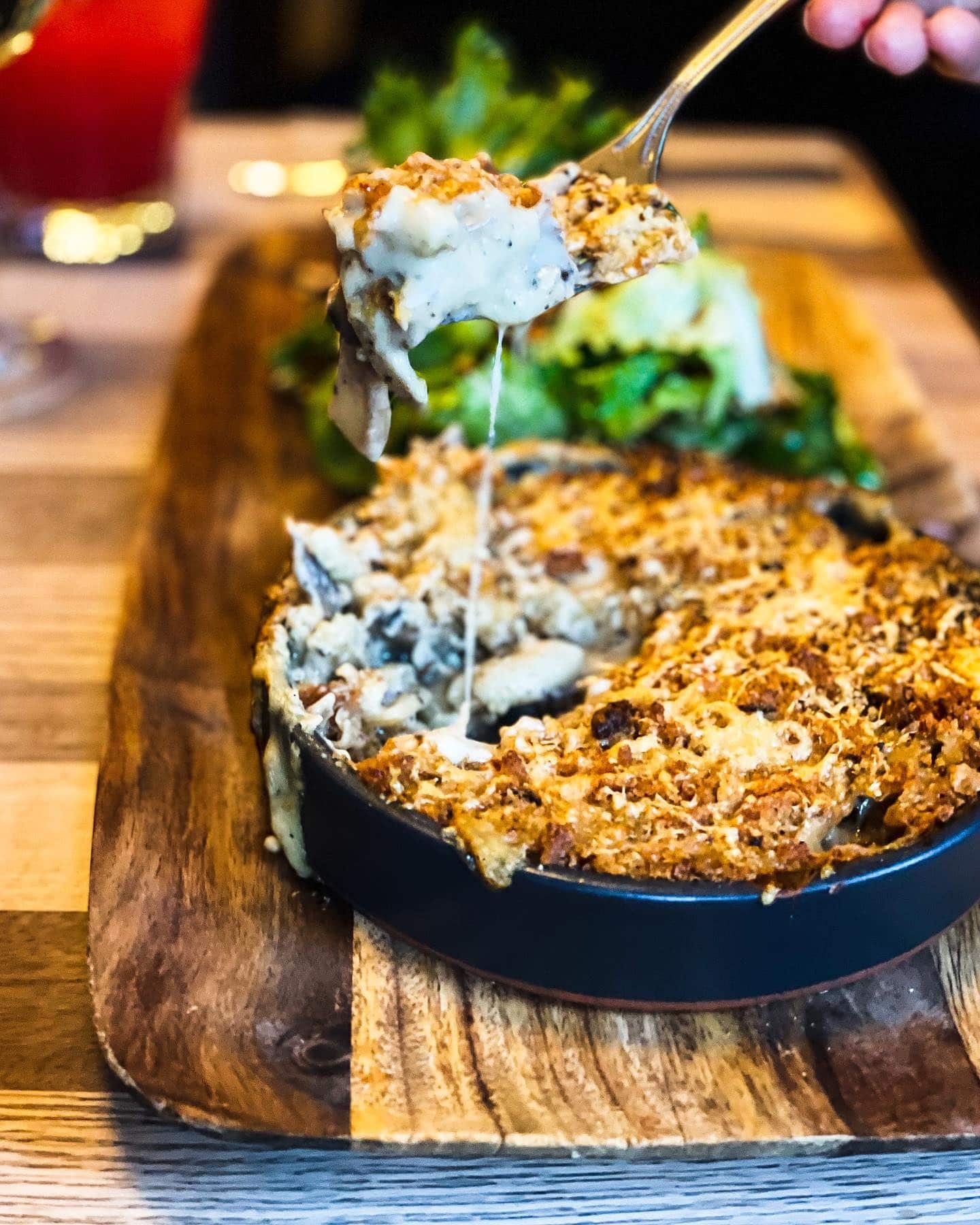 Along with Olive et Gourmando's famous macaroni and cheese recipe, we also had to give you Dyan Solomon's famous cheese sauce recipe! Dyan is the chef and co-owner of Olive et Gourmando, Un Po Di Piu, and Foxy. She and her team are always making delicious comfort food. Her recipe for the cheese sauce that goes with Olive et Gourmando's mac and cheese is available in their cookbook for sale here.
"Every year we perfect it a little more, and I can say that it is one of my favourite dishes. I highly recommend spreading its preparation over two days (at the risk of being mad at me).
This cheese sauce is as old as my granola recipe. I've made gallons and gallons of it since my unusual adventure as a chef at a tree planting camp. True, the cheeses I had access to back then weren't as luxurious or varied, and I may have used powdered milk instead of fresh, but the proportions were the same — and nobody in the woods ever complained! This sauce is ultra versatile: you won't make mac n cheese, chicken pot pie, white pizza, lasagna or creamy soup without it. One good spoonful in the Bolognese sauce, and you're off (but don't tell Nonna)." — Dyan Solomon
Famous cheese sauce recipe
Preparation: 30 minutes
Cooking: 30 minutes

Ingredients
For 5 cups of sauce (1.25 L)
60 g (1/4 cup) salted butter
75 g (1/2 cup) all-purpose flour
750 mL (3 cups) milk, more if needed
125 mL (1/2 cup) 35% cream
65 g (about 1/4 cup) cream cheese, diced
35g (1/4 cup) blue cheese (St. Augustine type), coarsely crumbled
35+ g (about 1/3 cup) grated hard cheese of your choice (Gouda, Cheddar, Raclette, etc.)
60g (about 2/3 cup) grated sharp cheddar cheese
60g (about 2/3 cup) grated Gruyere cheese
25 g (about 1/3 cup) grated Parmesan cheese
45 mL (3 tablespoons) white wine
15 mL (1 tbsp) dijon mustard
1 tbsp cayenne pepper
1 tsp salt
Ground pepper
Method
In a large saucepan over medium heat, melt butter. Add flour and mix to form a roux.  Cook, stirring constantly with a whisk. The flour should start to brown and smell like caramel (be careful not to overcook the mixture, as it will change colour).
Add 250 mL (1 cup) of the milk and whisk vigorously to prevent lumps from forming. The mixture will become very thick. Add 250 mL (1 cup) of milk and whisk again. Repeat one more time with the remaining milk and cream. If lumps form, they will eventually dissolve.
Add the cream cheese and blue cheese and whisk to melt. Add a little milk if necessary to thin the mixture (the cheese must be well melted and incorporated into the sauce before adding any other liquid). Add remaining cheeses, whisking continuously. Reduce heat and stir a few more minutes with a wooden spoon.
When the sauce is smooth, add the rest of the ingredients, still whisking. Reduce heat to medium-low and continue cooking for 4 minutes, stirring occasionally.
Remove from heat and pour sauce into a container. Place plastic wrap directly on the surface of the tip to prevent a crust from forming as it cools. Refrigerate until ready to use. Note that this sauce freezes well.