Avocados from Mexico and lime pie recipe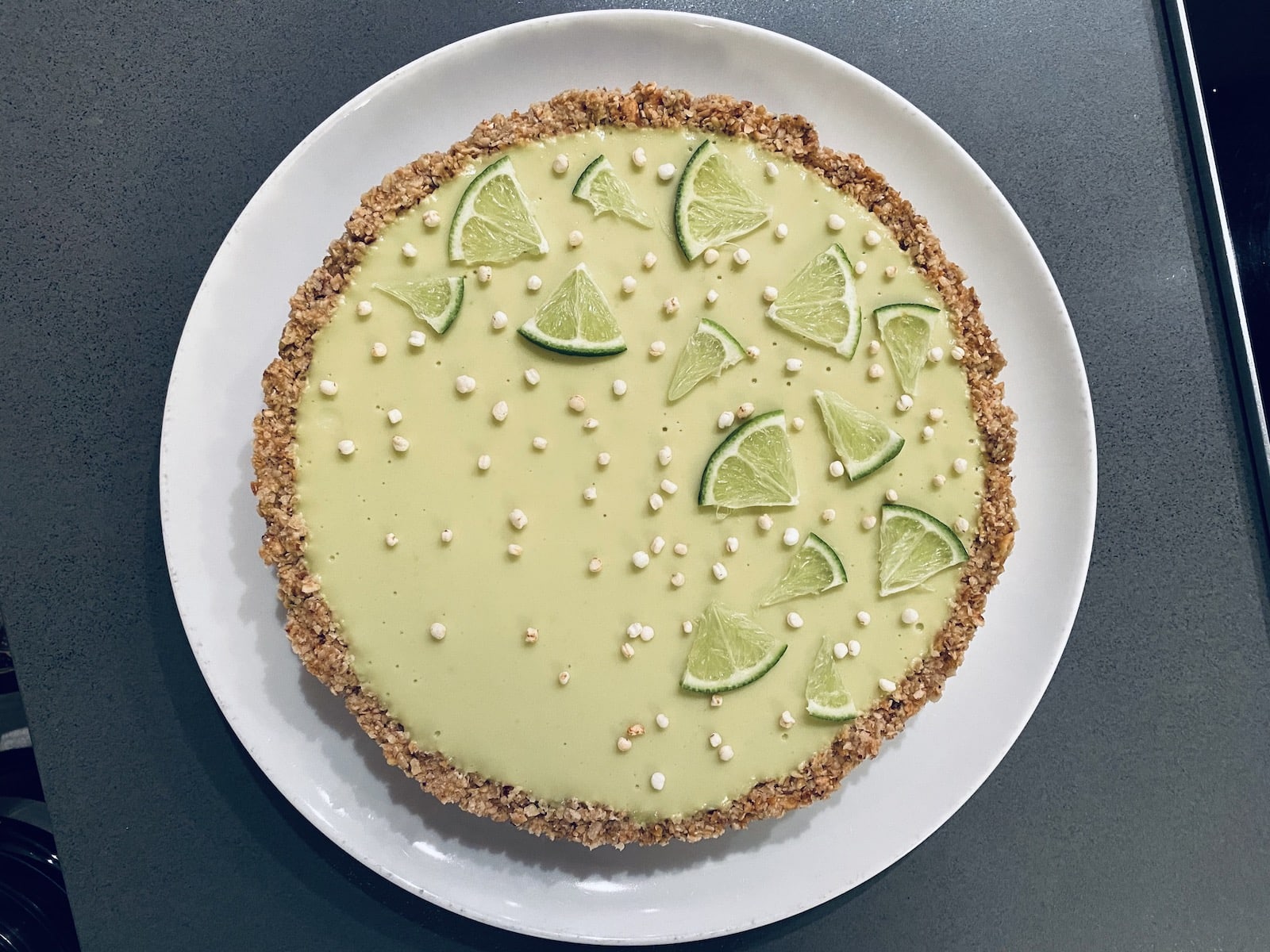 For the Avochef contest presented by Avocados of Mexico, avocado lovers were challenged to create a recipe that would blow our minds! Chefs Victor Soto and Aicia Colacci even contributed their own avocado-inspired ideas. Avocados from Mexico are so good that it's not hard to imagine all sorts of delicious dishes with avocado as the star, but we were still very impressed by the creativity and talent of the many participants who shared their recipes on social media.
The award for best recipe went to Dario Bivona for his Mexican avocado and lime pie, which stood out for its originality, exceptional taste and amazing presentation. Dario's culinary skills earned him a Le Creuset cookware set, as well as a cooking class with Chef Aicia Colacci. Because Dario is as generous as he is talented, he agreed to share his secret pie recipe with us so we can all try it at home!
Avocados from Mexico and lime pie
Ingredients
Crust
200 g gluten-free rolled oats 
55 g hazelnuts or almonds
3 tbsp. xylitol (or sugar)
1 tsp. stevia (or sugar)
1 tsp. baking powder
1/4 tsp. salt
125 g melted coconut oil
2 tbsp. lime zest
Cream
400 ml unsweetened coconut cream
1 Mexican avocado
1/2 cup + 1 tbsp. freshly squeezed lime juice 
60 ml xylitol syrup (or maple syrup) — Place 1/4 cup of xylitol in a saucepan and cover with a little water. Melt over medium heat.
1 tbsp. arrowroot powder (or cornstarch)
1 tbsp. agar agar 
Pinch of salt
Method
Crust
Preheat the oven to 180° C.
Mix oats, sugar, baking powder and salt in a food processor and place in a bowl. Stir in coconut oil and lime zest.
Transfer the mixture to a round cake pan lined with parchment paper. Press down with your hands to make an even base and create a border around the pan.
Place in the oven for 20 minutes. After 10 minutes, remove the pie and gently press the bottom with a glass to flatten it (it will puff up during baking). Put the crust back in the oven to finish baking.
Remove from the oven, press again with a glass if necessary and let the crust cool completely before removing it from the pan.
Cream
In a compact blender, combine 300 ml of coconut cream, lime juice, xylitol syrup (or maple syrup), arrowroot powder (or cornstarch) and agar agar. Blend to obtain a smooth and homogeneous mixture. Put the mixture in a saucepan and bring to a boil. Cook for one minute.
Put the Mexican avocado, remaining 100 ml of coconut cream and 1 tbsp. of lime juice in the blender. Blend and add to the warm mixture. Whisk vigorously. 
Strain the cream and let it cool for 20 minutes.
Assembly
Pour the cooled cream into the crust. Let stand in the refrigerator for 4 hours. Garnish with lime slices, puffed quinoa and lime zest, to taste.
Serve and enjoy!
Photography by Dario Bivona