Marie-Fleur St-Pierre: The Superwoman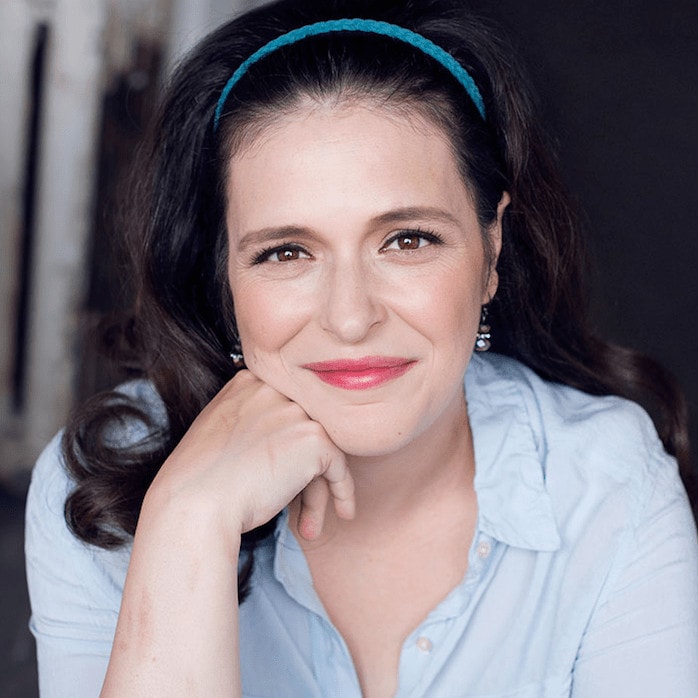 Marie-Fleur St-Pierre is a chef and owner of two restaurants, has written two cookbooks, is the mother of two children, and now writes a recipe blog! Here's our interview with the inspiring Marie-Fleur St-Pierre.
Following curiosities and trusting the journey
Marie-Fleur is from Repentigny where she worked in a few restaurants when she was younger.
She did her CEGEP in Arts and Literature at Marie-Victorin. "I was not a good student, I would skip my classes all the time to go see movies at Place Versailles!"
One day, a friend told her about a DEP in cooking: "What I liked was that it seemed more practical than theoretical. In fact, it was also more of an escape for me, to move to Montreal."
She was accepted in French cuisine at the ITHQ and had Jean-Louis Themis as a professor; "he was super lively and I really got hooked. Oh, and I thought it was so cool to go to school on St-Denis Street!"
Following her program, she got an internship at Café Ferreira. "I had seen 'café', and I thought it would be relaxing. (laughs) My teacher had just told me it was Portuguese food and I thought that was cool, I really wanted to work there. When I got there, I kind of realized that it wasn't a café! Marino, the chef, is one of the men who taught me the most. He's been in my life for a long, long time."
She then had the opportunity to do an internship in France, "but it wasn't very supervised, and I just been working at Ferreira, which for me was THE best restaurant. I thought at the time that I didn't need to go to France to learn!" (laughs)
She then worked for a short time at Toqué! where she learned the importance of cleanliness and rigour in the kitchen.
Following Toqué! she went to the Caprices de Nicolas on Drummond Street where she was in charge of placing the plates before they left. "I loved it!"
Then one day, she decided that enough was enough; she didn't want to work in the restaurant industry anymore and went back to live with her mother.
She then worked at a restaurant on Mont Royal specializing in European snack food. "The owner looked at my resume and she was like 'are you sure you want to work here?'" She didn't stay very long and left to work at Barraca where she redesigned the menu for a more tapas-like menu.
Tapeo — At that point, Sebastian Muniz and Victor Afonso called on her to help their chef at the new restaurant Tapeo that they were opening. When the chef left, they asked her if she wanted to take over as chef. "Seb trusted me more, let's say. And then I became a 'real chef' if you will. I was an excellent pantry cook, but when it came to cooking, I had a hard time. I was putting timers on everything; my chops, my filet mignon, everything!" She changed the menu and the specials. Josée Distasio then came by to shoot her television show. "The famous tomato and goat cheese tapas. It's not the one I would choose today, but people talk to me about it all the time." Then Daniel Pinard came to film his show 'Du coeur au ventre': "It was supposed to be a health show and here I am with my intense olive oil to make my beef tartar! (laughs) But I really think that these shows sparked cravings in people. It drew a lot of people in. And Tapeo was small, every day we were turning people away. So we expanded." The restaurant turned 16 last April.
Mesón — Next, the Mesón space was offered to them. They wanted to choose a location on the same street, but offer a different concept from Tapeo. They wanted a more family-friendly restaurant, offering comfort food and brunch. "When I started at Mesón, I had to develop a little humility. I was able to make you tapas, but I hadn't made that many meat dishes in my life. I cook fish a lot at home so it was fine, but let's just say I learned a lot here and worked a lot to improve." It's paying off, we tell you.
Babies, books and blogging
On top of all this, she also has two beautiful children with her partner Alexandre Verreault; Colette, and her little brother Rosaire. Where did you meet Alexandre, by the way? "My wonderful Alex! He was a busboy at Tapeo!"
Ten years ago, she also wrote a book on tapas 'Les Tapas de Marie-Fleur, Les éditions de l'homme' and another book on brunches 'Les brunchs de Marie-Fleur, Les éditions de l'homme' last year.
More recently, she launched her recipe blog: "I actually saw the movie Julie and Julia and I kind of fell in love with it. Basically, I love writing, and I knew I was going to go on maternity leave and have more time on my hands. So I wanted to make a kind of scrapbook of recipes, of food, I really wanted to talk to the world. A month before I gave birth, it really took shape. With Marie-Claude Marquis, who does my illustrations, we made a kind of online cookbook, some mood posts. The blog is like my delinquent side. At the restaurant, I make structured Spanish recipes, and if I feel like making fish with Indian sauce, I put it on the blog. And that allowed my creativity to really flourish! A cauliflower, it couldn't just be a cauliflower, like that inspires me!" (laughs) She's recently started writing more recurring posts, which are updated every month.
How do you do it all? (laughs) "I don't know, I make a routine, I put compartments in my life, I make lists, deadlines. And I stop at night. I try to keep a balance."
"I have a life filled with little parentheses."
Parentheses that we love.
Continue your magic, Marie-Fleur!
Written by Élise Tastet