Montreal Tearooms: Where to enjoy afternoon tea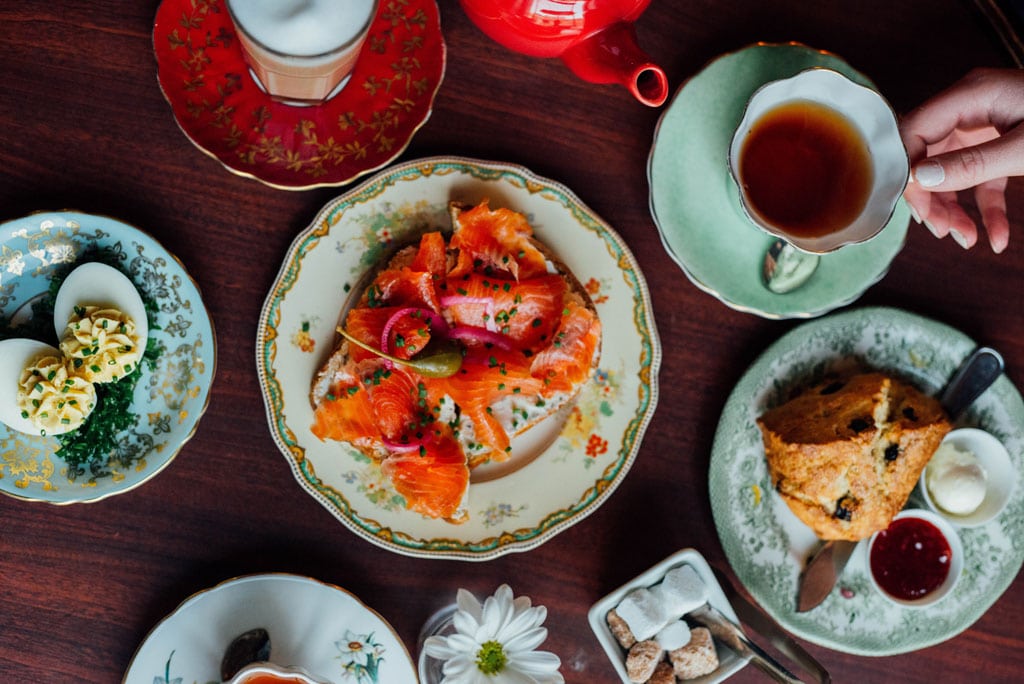 Afternoon tea is a great tradition found in different forms across the globe. Although the type of tea, style of serving dishes, and accompanying bites may change from place to place, people of all walks of life seem to unanimously agree that a moment to replenish in the mid-afternoon is not only preferred, but is sometimes necessary.
While there are many ways to enjoy an afternoon tea, one of our favourites is to visit a local tearoom. Although tearooms vary from culture to culture, the ones we most commonly find here in Montreal are English-inspired. Picture sandwich triangles, and teacakes and scones with clotted cream, all served in a charming environment with a steaming hot cup of tea of your choice; a delightful image, isn't it?
The tearooms that we have listed below are our favourite places in Montreal to enjoy the traditional charms of an afternoon tea.
Without further ado, here are Montreal's best tearooms: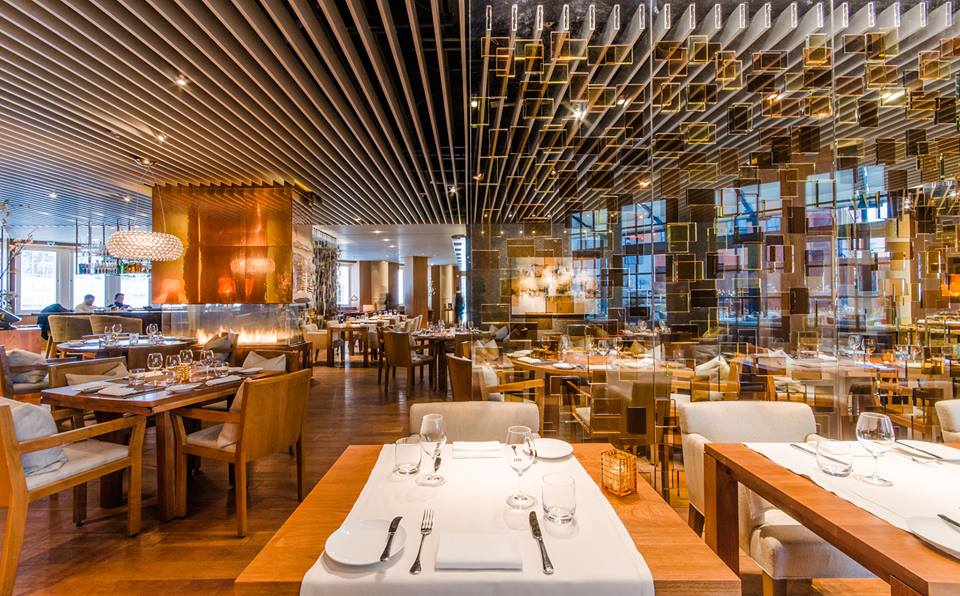 Every day of the week, between 1.30 and 4.30 pm, the magnificent Ritz-Carlton Montreal Hotel offers afternoon tea in the very luxurious and impressive setting of the Palm Court.  Serving afternoon tea for over a century has made the Ritz Carlton legendary in the world of Montreal's tearooms.  It is not surprising then, that this landmark location provides the most elegant and discreet service in these beautifully restored neo-classical surroundings, all of which make this our favourite destination for afternoon tea.  The Ritz has perfected the art of serving tea, offering a dozen different teas with scones, crustless finger sandwiches and beautiful small pastries. Tea for two does have its price and if you wish to accompany your tea with a glass of champagne, the cost will climb upwards!
1228 Rue Sherbrooke Ouest
Montréal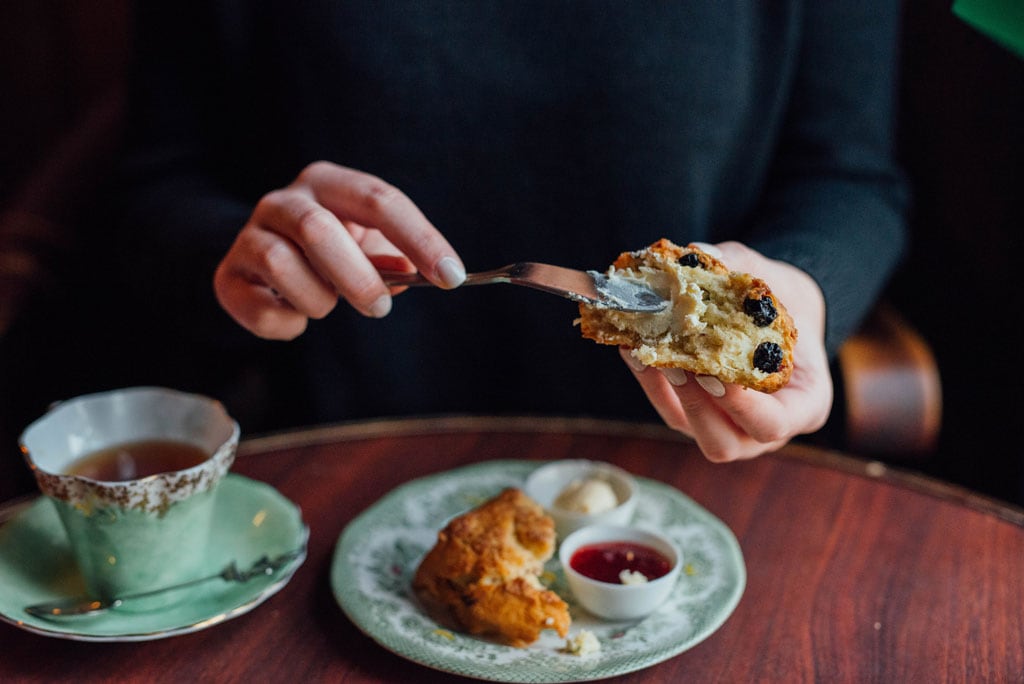 Cardinal Tearoom, designed in a post-Victorian style, is rather like some of the late-colonial locations in cities like London where it was popular to « take afternoon tea ». In an atmosphere inspired by the 1920s, enjoy the menu's « Tea for Two », and choose from a selection of teas served in colourful vintage cups and saucers with accompanying food that includes cucumber sandwiches, a savoury muffin or sausage roll, devilled egg, lemon and chocolate brownies, and scones (with clotted cream!).  Cardinal Tearoom is ideal for a change of scene where you can relax over a cup of well-brewed tea and take your visitors.  Reservations are not accepted.
5326 Boulevard Saint-Laurent
Montréal
Le Parloir
One of the loveliest places to drink tea!  The owner, Sylvie Marchand, always dreamed of opening a tea parlour and in 2010, she did just that, when she opened the doors of Le Parloir. This is like walking into a friend's home, welcoming and comforting and an ideal location to enjoy tea on the Plateau.  Everything seems to have found its own spot such as a few flowers, or some modern elements and even other decorations that hark back to the days of yore.  It is all absolutely charming. Le Parloir is an unpretentious tea room serving scones, sandwiches, muffins, salads, cupcakes and other small homemade dishes.  Simplicity reigns with a warm ambiance. Tea is served between Tuesday and Sunday, from 2pm. We recommend a reservation.
4354 Avenue Christophe-Colomb
Montreal
Salon The Gryphon D'or
At Gryphon d'or Tearoom, plan on spending some time to relax and take advantage of the welcoming surroundings. The decor is quite simple and the service is most pleasant.  The traditional afternoon tea offers a variety of teas and comes with plates of small, mouth-watering delights; the scones are particularly delicious and the prices are reasonable. There is also an « Afternoon Dessert Tea » with a wonderful selection of cakes and pastries to accompany your tea. Another option is to choose from a menu of tea-flavoured dinner and brunch items.  These different « teas » are available every day, however, please reserve at least 24 hours in advance.
5968 Avenue de Monkland
Montréal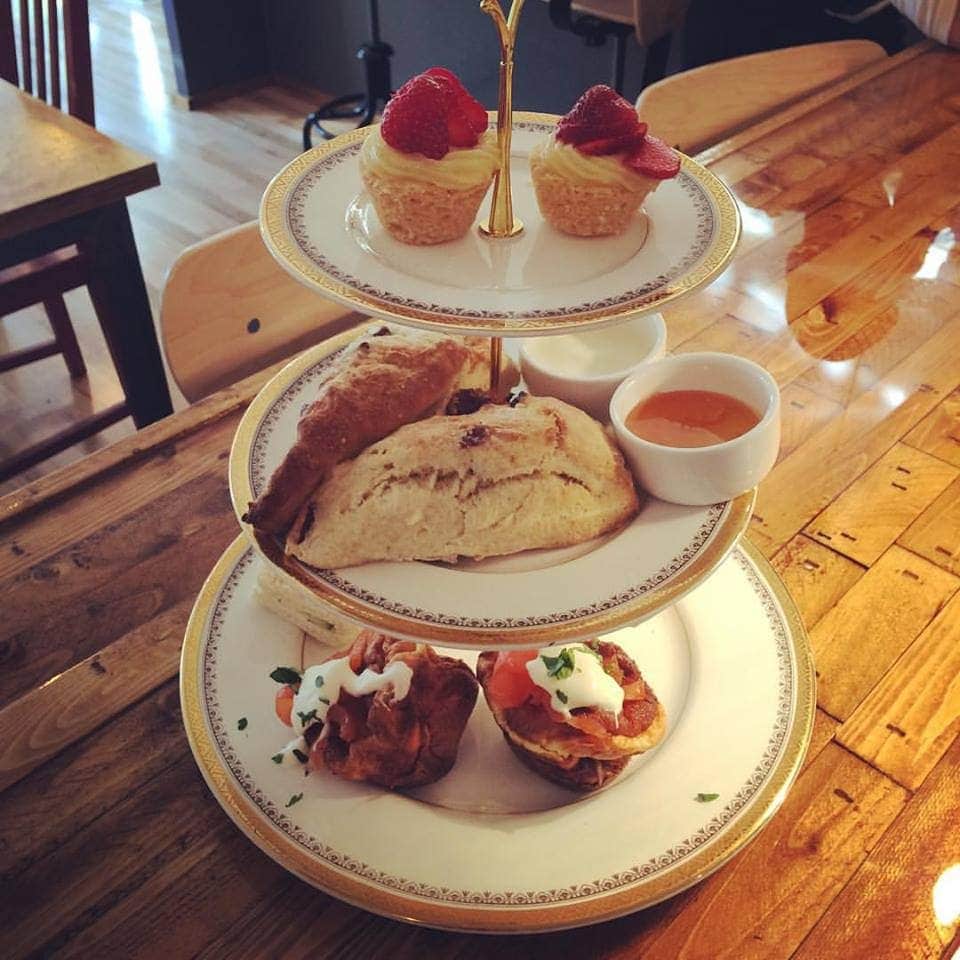 Located in Rosemont-La Petite Patrie, La brume dans mes lunettes offers a delicious afternoon tea. Here, they prepare tea from London's famous purveyor Fortnum & Mason and serve it in magnificent porcelain.  The afternoon tea Elizabeth la Royale consists of a three-tiered stand full of both sweet and savoury treats that are absolutely exquisite! Don't be surprised when you hear a musical air inspired by God Save the Queen as you are being served. This simply adds to the charm. We also appreciate the attentive service, the kindness of the owners and their delicious homemade dishes.
378 Rue Saint-Zotique East
Montréal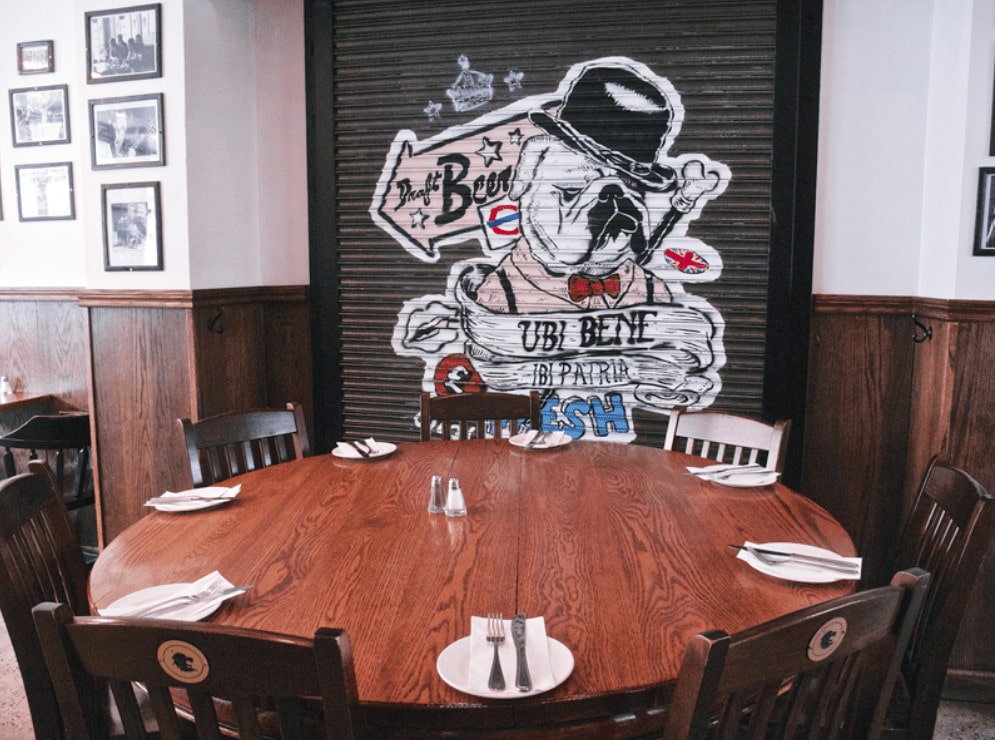 The Burgundy Lion Pub opened its doors in 2008 in Little Burgundy. Ever since, the sports bar with an English flair on Notre-Dame Street West has charmed its guests and has established a solid reputation. In its desire to pay tribute to British culture, the establishment offers a tea hour – a classic of English culture! The Burgundy Lion welcomes you to its large veranda on Sunday afternoons, by reservation only, to savour a wide selection of teas, accompanied by platters of sandwiches, scones and succulent pastries. Try it out!
2496 Rue Notre-Dame Ouest
Montréal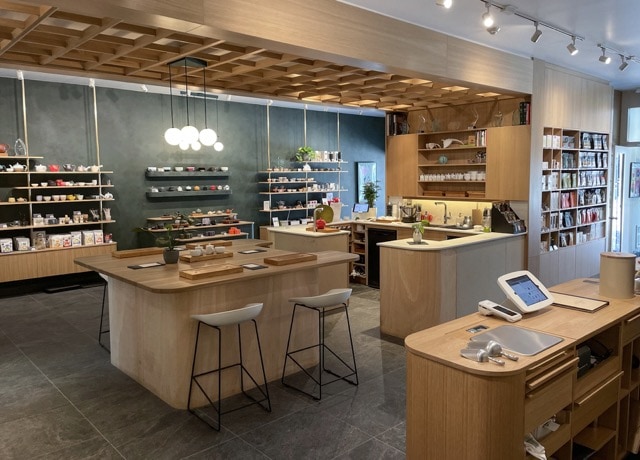 Camellia Sinensis
Camellia Sinensis' flagship shop offers a tea bar rather than a salon. The difference? It's more of an Asian market-inspired atmosphere, offering a tea-tasting experience for a small fee. Although they no longer have tables, Camellia Sinensis welcomes you in a refined and zen decor and accompanies you in your shopping experience.
351 Rue Émery
Montréal
See on map
1228 Rue Sherbrooke Ouest Montréal H3G 1H6
5326 Boulevard Saint-Laurent Montréal H2T 1S1
4354 Avenue Christophe-Colomb Montreal H2J 3G5
5968 Avenue de Monkland Montréal H4A 2L2
378 Rue Saint-Zotique East Montréal H2S 1L7
2496 Rue Notre-Dame Ouest Montréal H3J 1N5
351 Rue Émery Montréal H2X 1J2