Le Sainti: Delightful stopover in Saint-Irénée, Charlevoix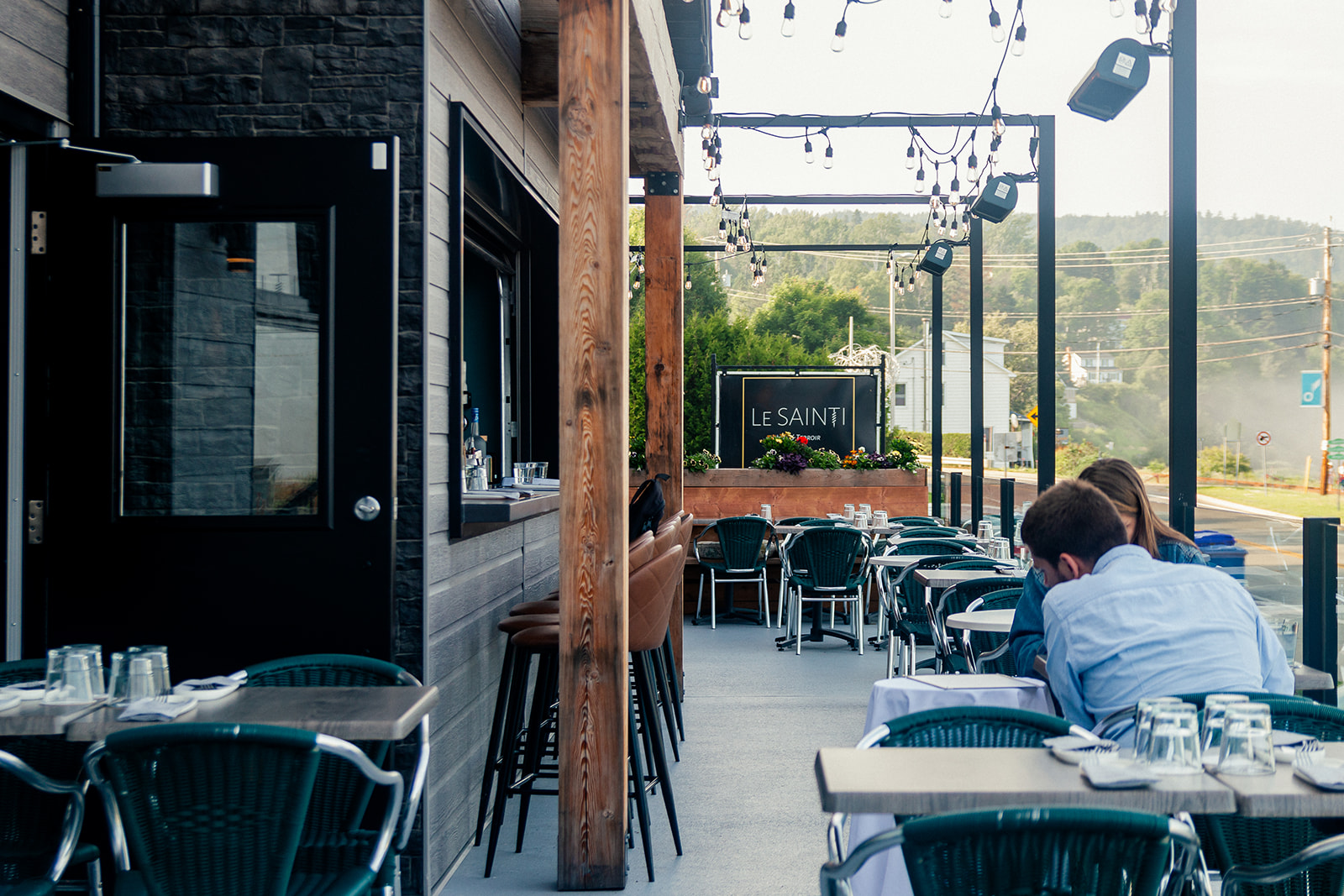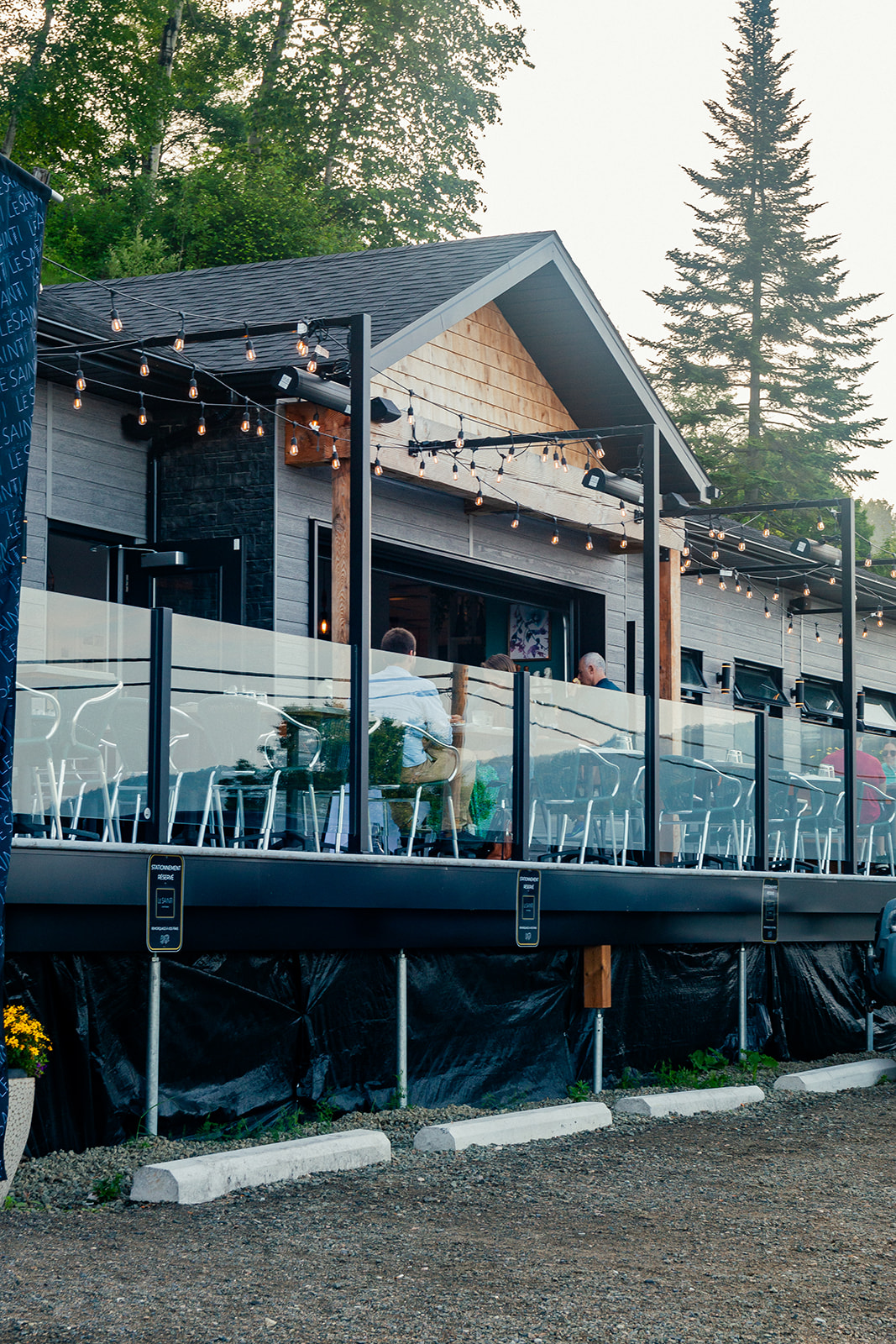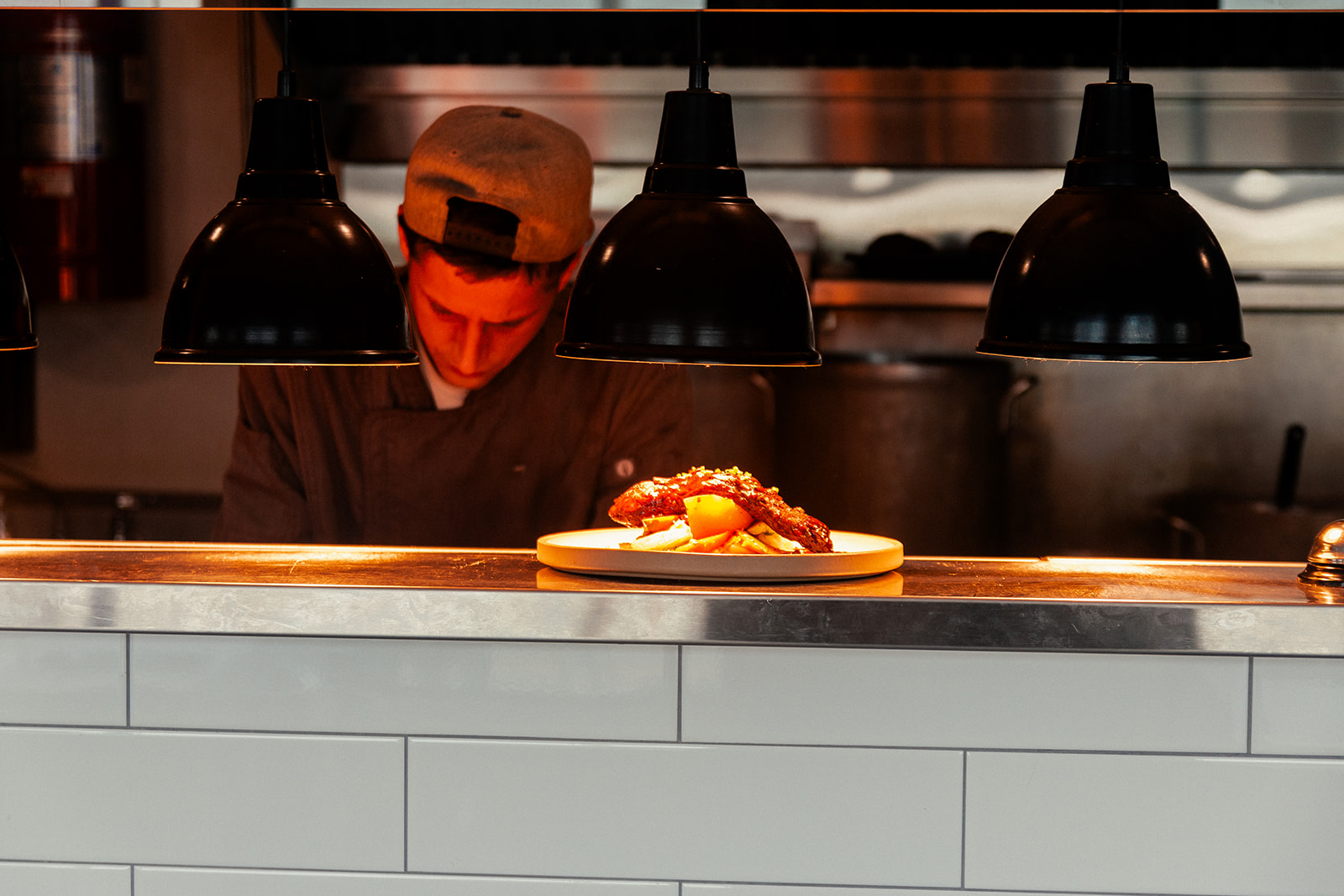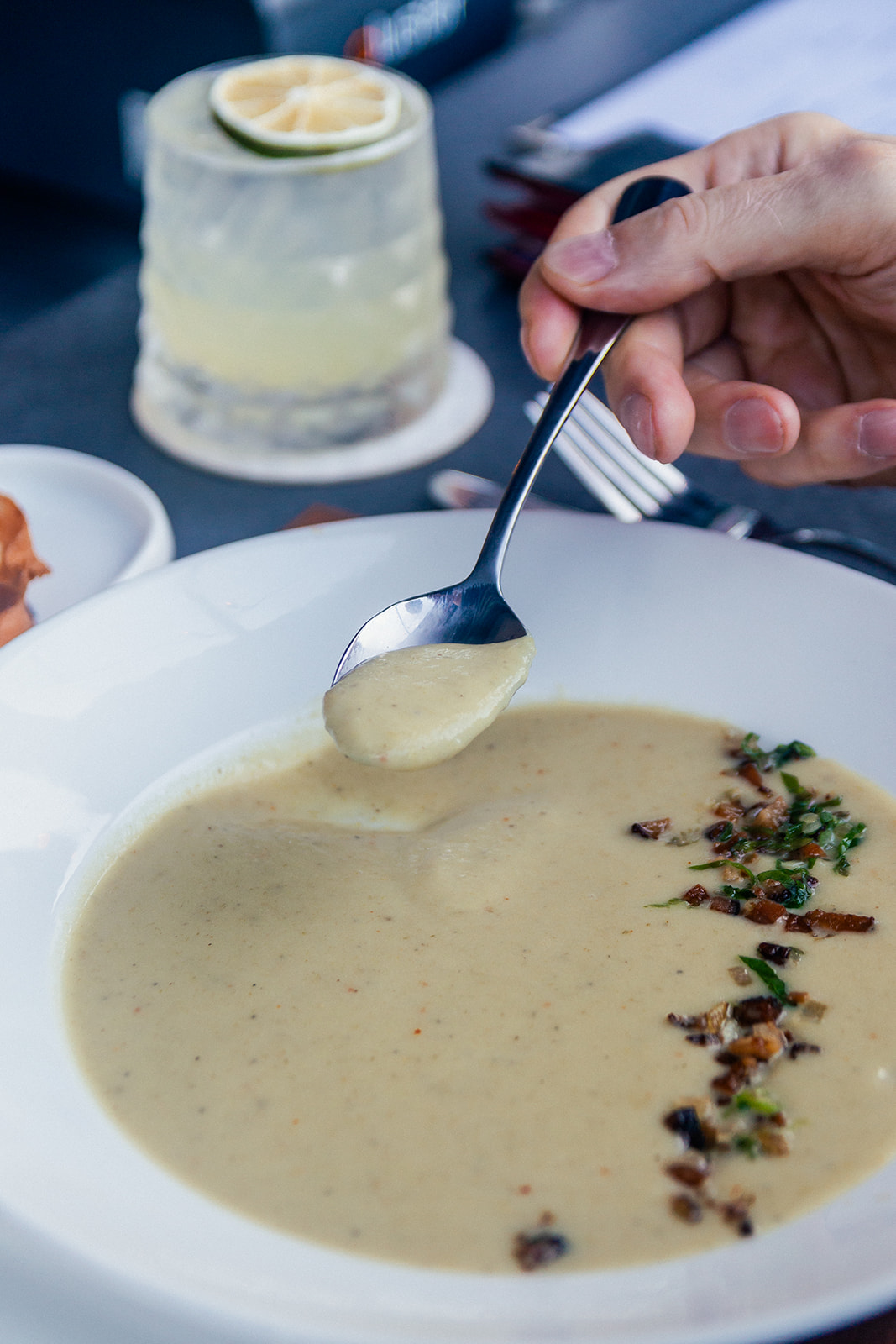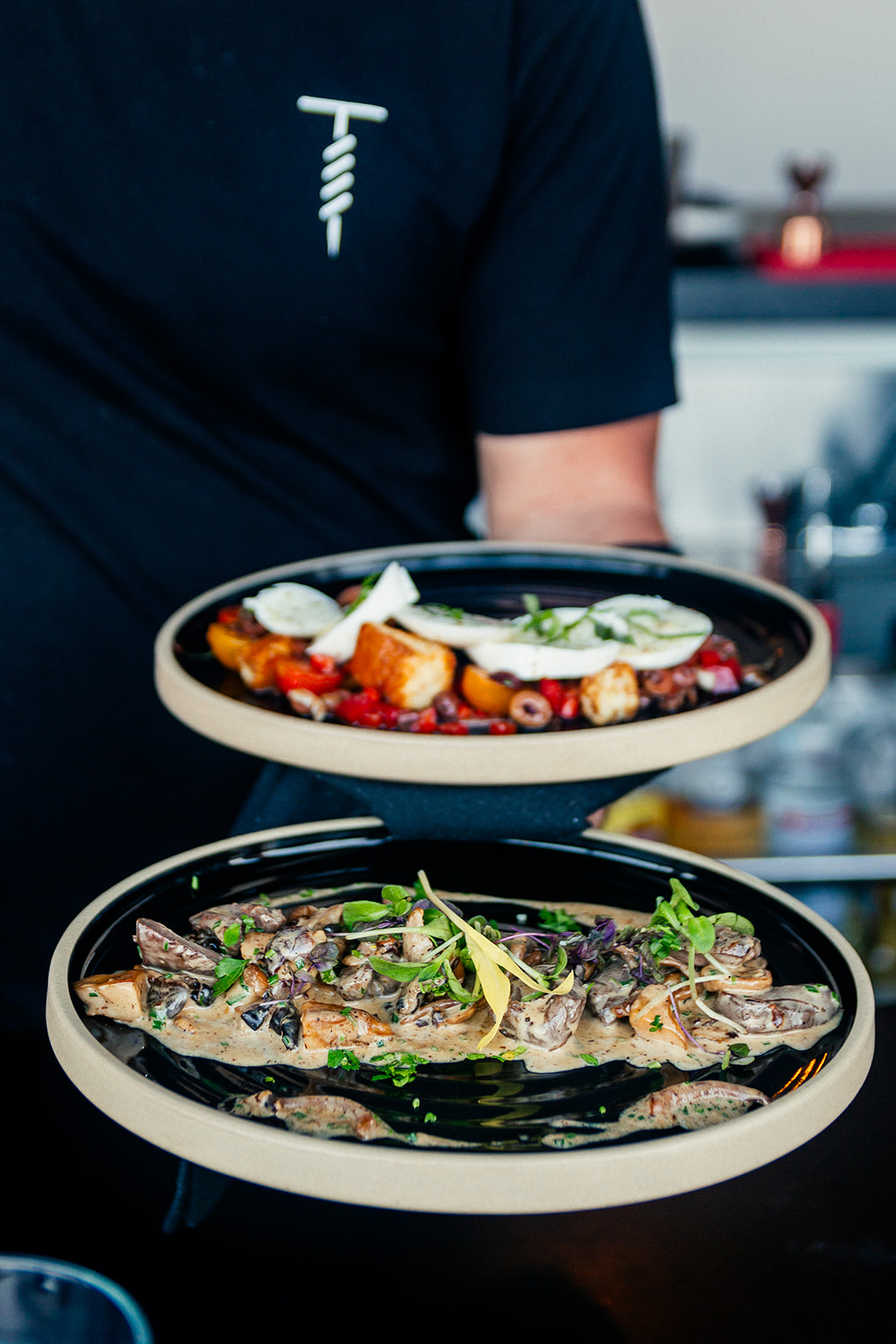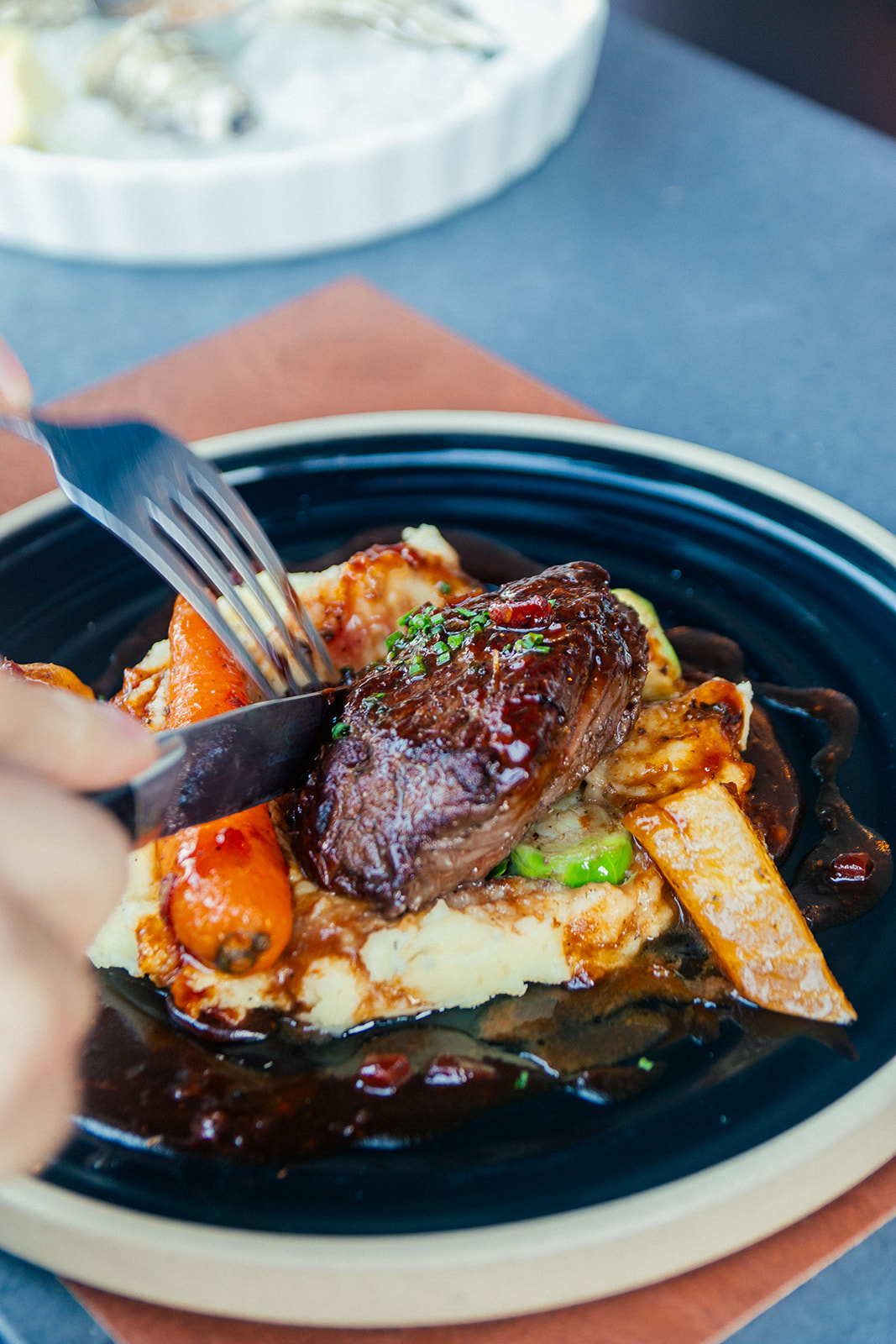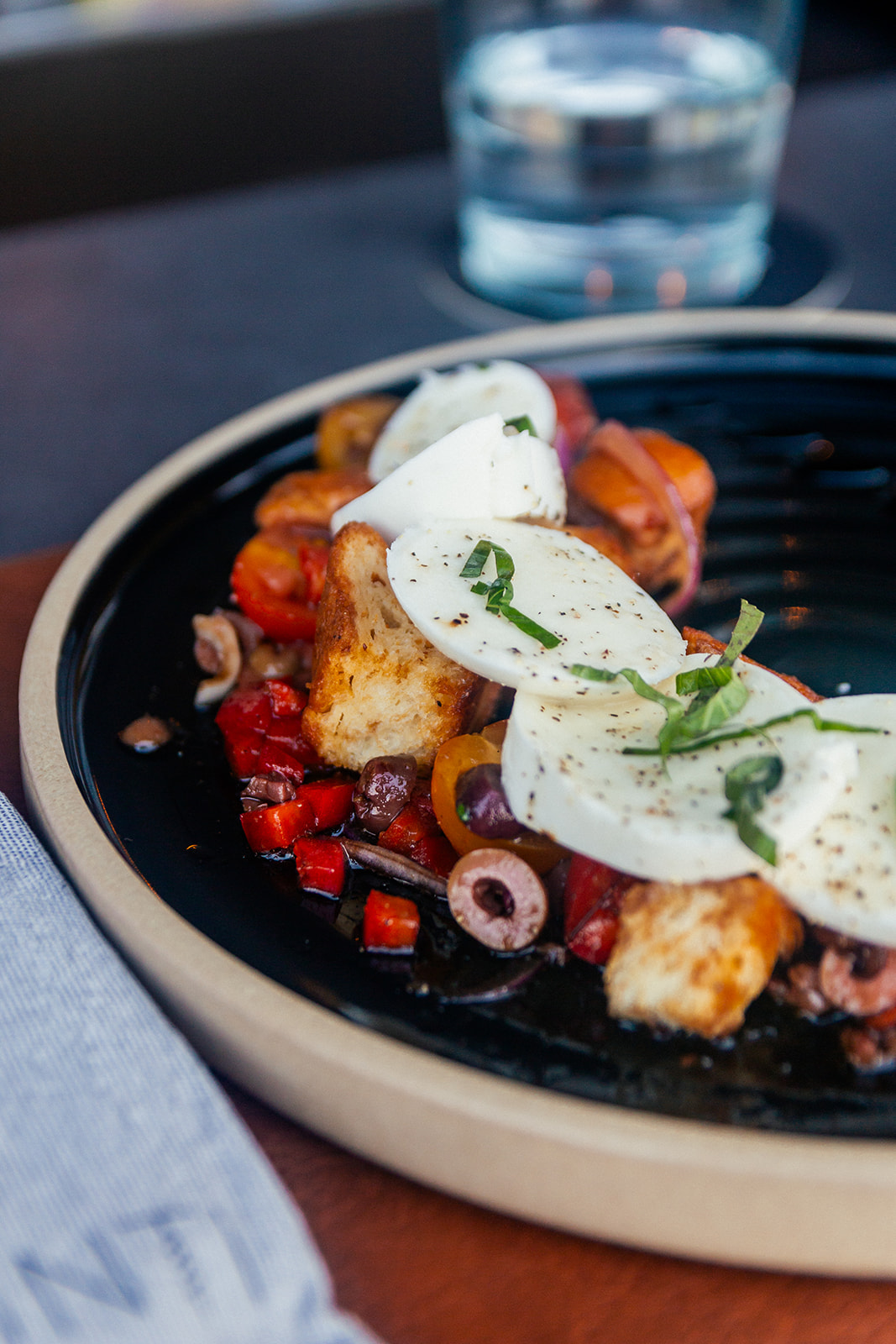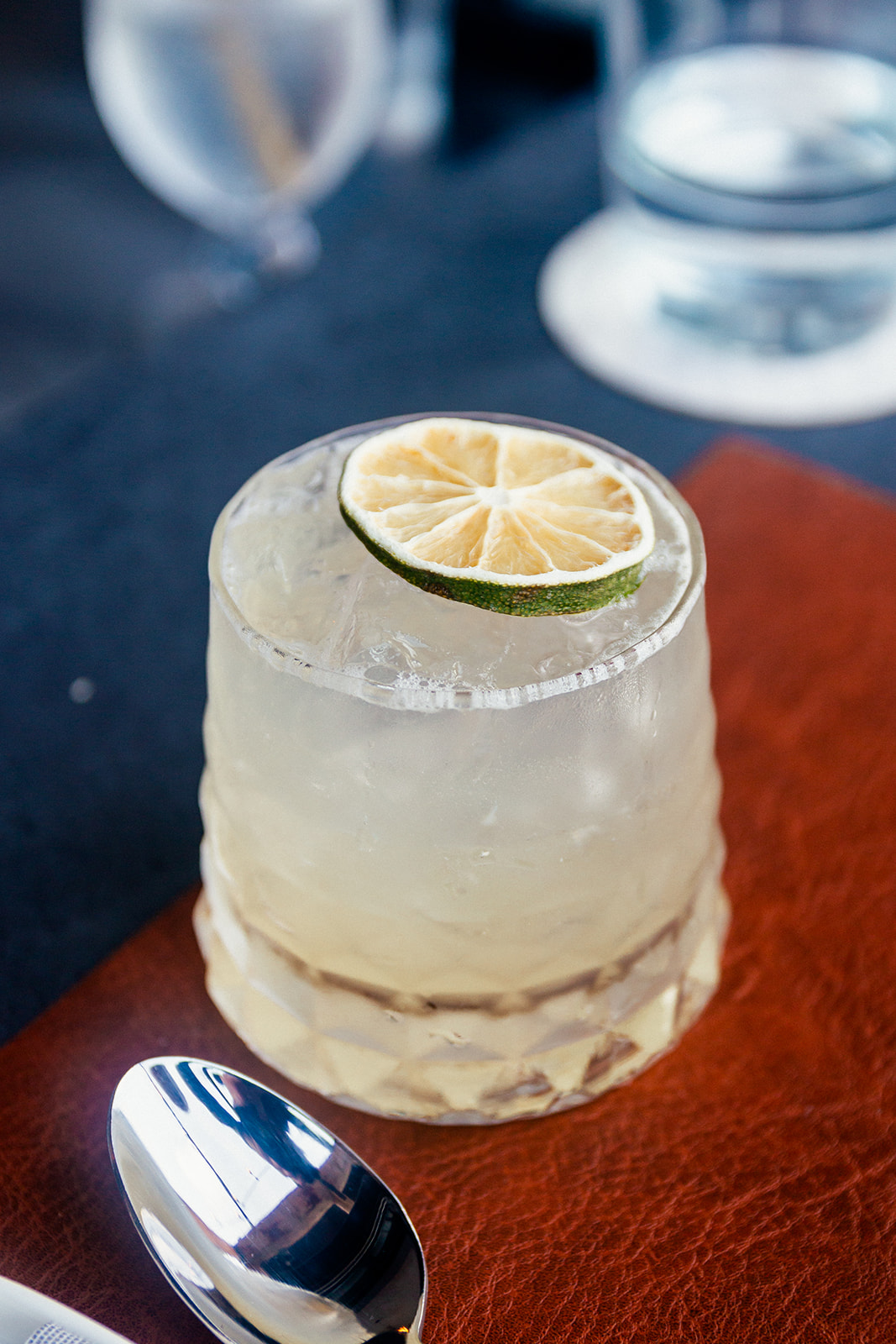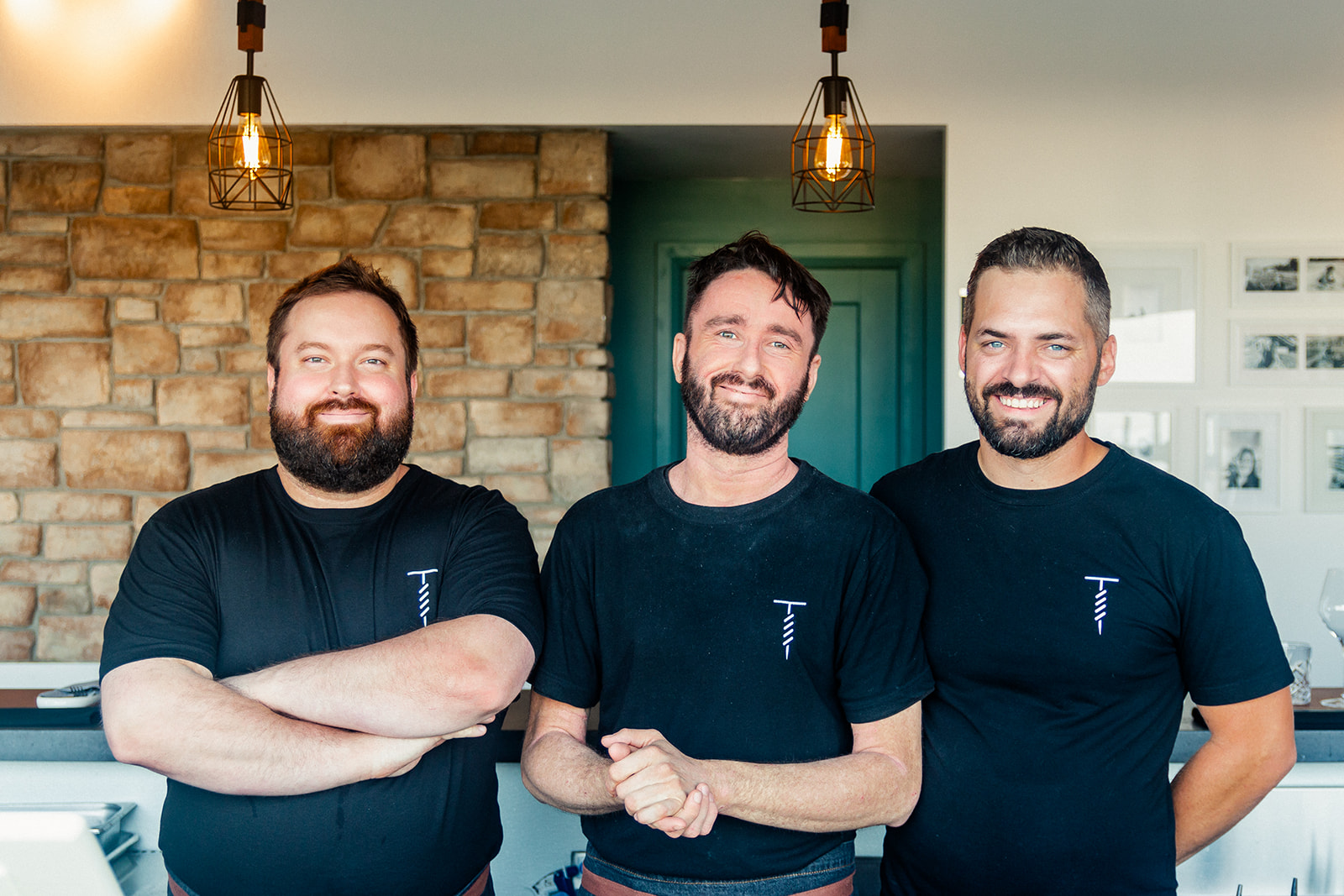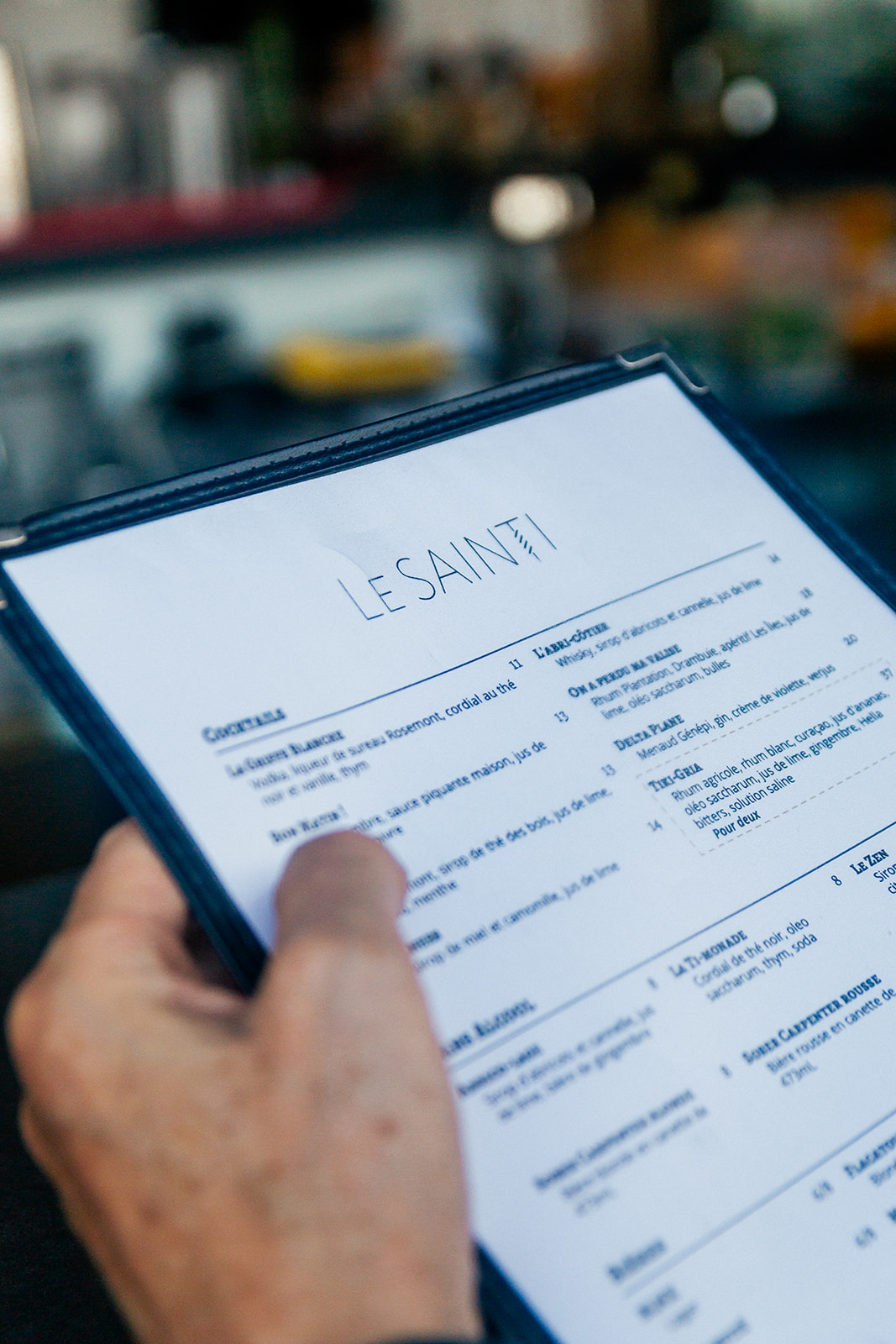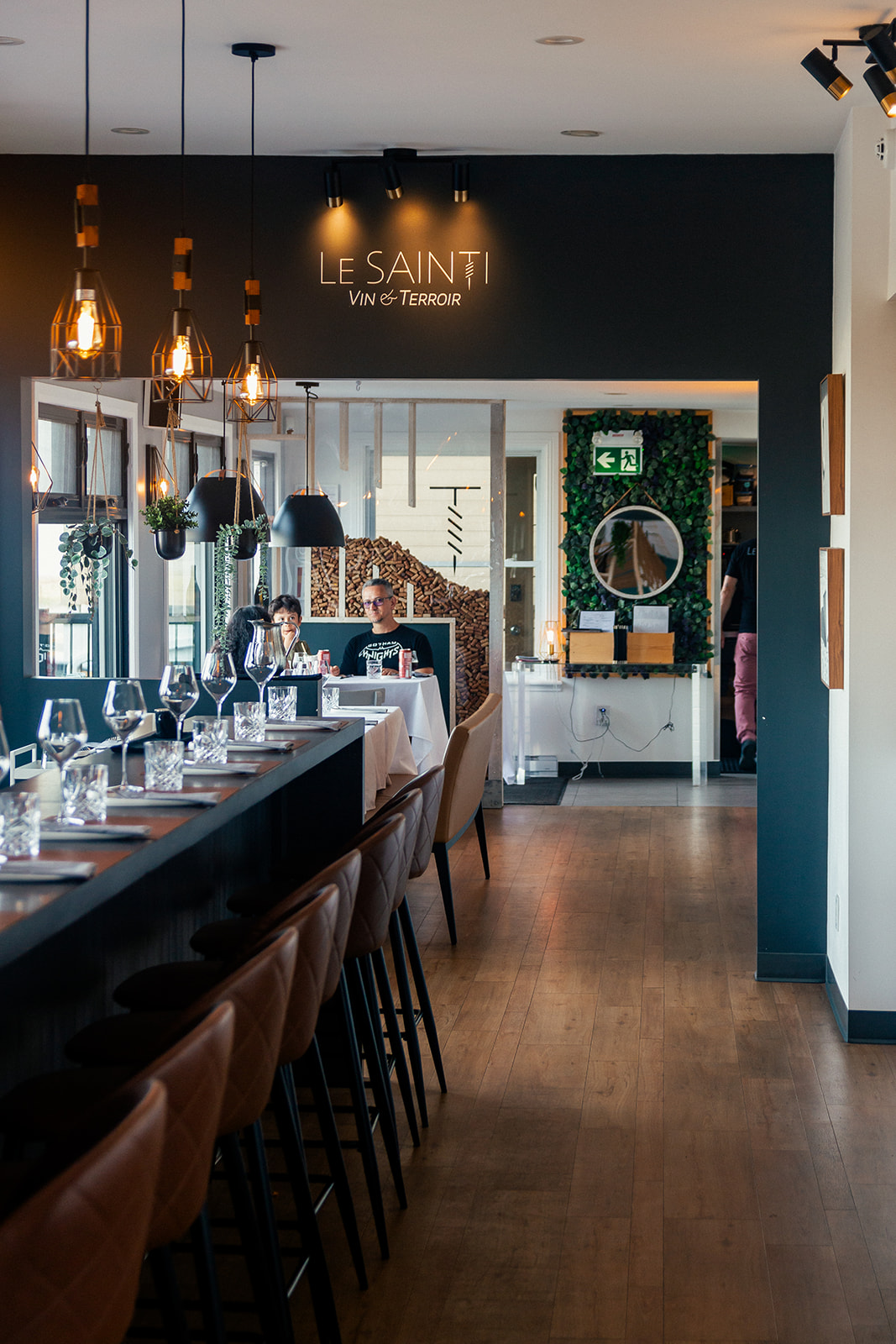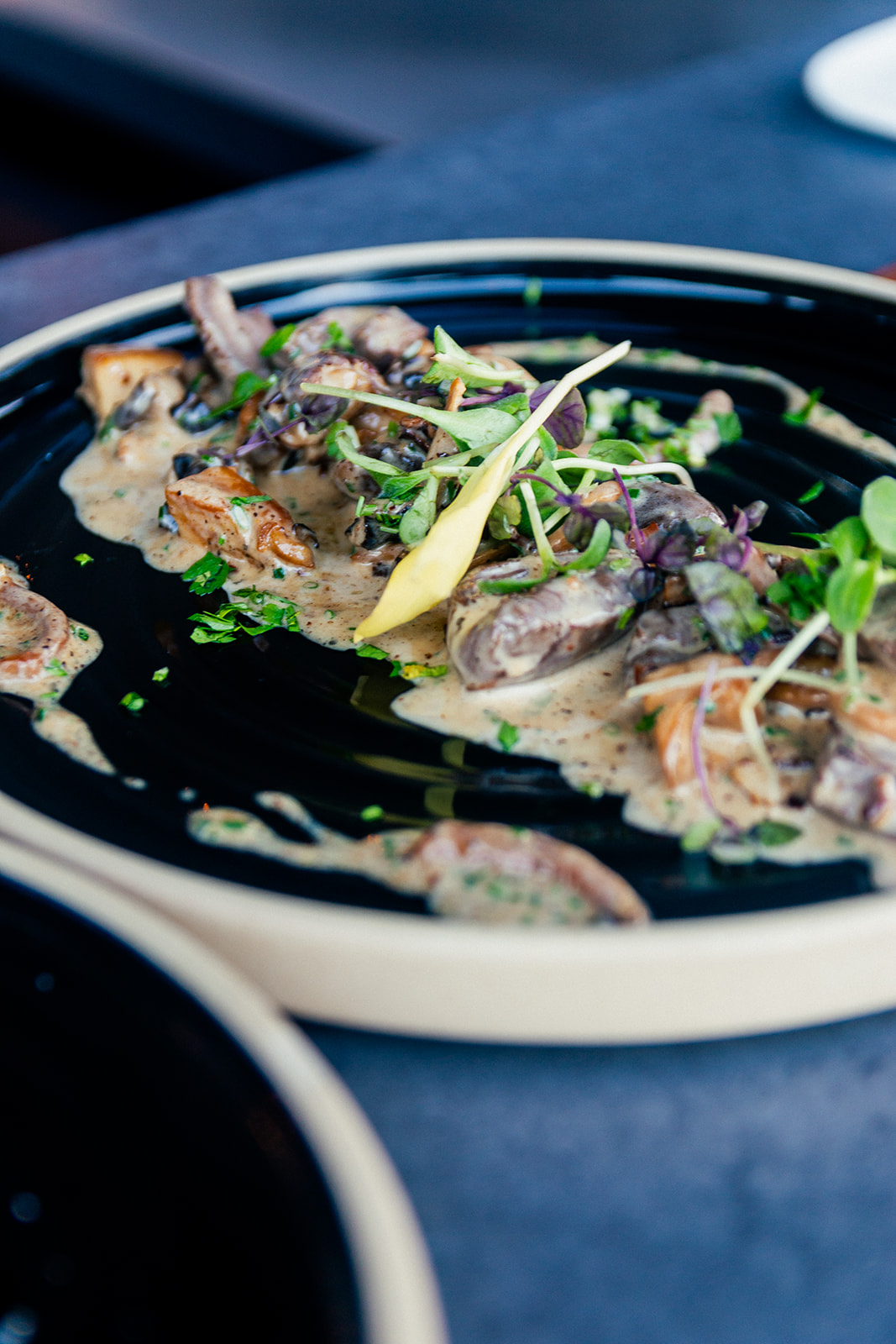 Le Sainti

Monday: 5:00 – 10:00 PM
Tuesday: Closed
Wednesday: Closed
Thursday: 5:00 – 10:00 PM
Friday: 5:00 PM – 12:00 AM
Saturday: 12:00 PM – 12:00 AM
Sunday: 12:00 – 10:00 PM


Owner(s) Luc Pouliot, Ève Poisson
Chef(s) Pascal Aubut, Luc Pouliot
Host Luc Pouliot et Ève Poisson
Sommelier Anthony Fournier & Cie
Opened 2021

Accepts mastercard, visa, amex, cash, debit
53 Seats
Accepts groups
Between bites at Le Sainti, we reflect on the fact that to be in Charlevoix when you're passing through, or even, hopefully, when you're living there, is to marvel at every moment, as the nature is so lush and the scenery so breathtaking. When you want to take a break to take it all in, you look for a place to eat; those at Le Sainti in Saint-Irénée fulfill this mission perfectly.
On the banks of the St. Lawrence, along the 362, nicely named here "chemin des bains", you'll be drawn to Le Sainti, an attractive terrace and elegant building with a wide-open frontage to the St. Lawrence, which here already looks like the ocean.
A close look at the menu and drinks list reveals that the owners attach great importance to their own mission: to make their customers happy. Happy and full, because the portions are generous, as well as being tidy and delicious. Their customers also appreciate the fact that, at Sainti, many of the ingredients used in the dishes are sourced from the very best the region has to offer.
On the menu, the temptations are vast and the choices difficult because of the variety. You might be tempted by the tender, flavourful duck hearts, accompanied by a beautiful pan-fried mushroom and creamy sauce, or by Le Sainti's version of panzanella, a Florentine salad combining tomatoes, peppers, onion, olives and grilled mozzarella.
For main courses at Le Sainti, the invitations are endless: halibut cheek, squid ink pasta adorned with scallops, a piece of duck, or a delicious "butcher's cut", in this case a flank steak from Bovins Charlevoix, accompanied by a superb, perfectly seasoned sweet potato purée.
As for the bottles, there's a brilliant choice and a menu that evolves with the seasons and the mood of the team. European, American and, of course, Quebec vintages, since we now produce enough to put on a table and delight everyone. Speaking of local links with producers, breeders, and suppliers, Le Sainti counts among its ranks a young woman with a passion for wine who has planted half a dozen vines just a stone's throw – or three – from the restaurant, in Cap-aux-Oies. Appreciation, encouragement and warm applause.
Written by Jean-Philippe Tastet
Photography by Mikael Lebleu