Ichifuku: Some of the best ramen in Montreal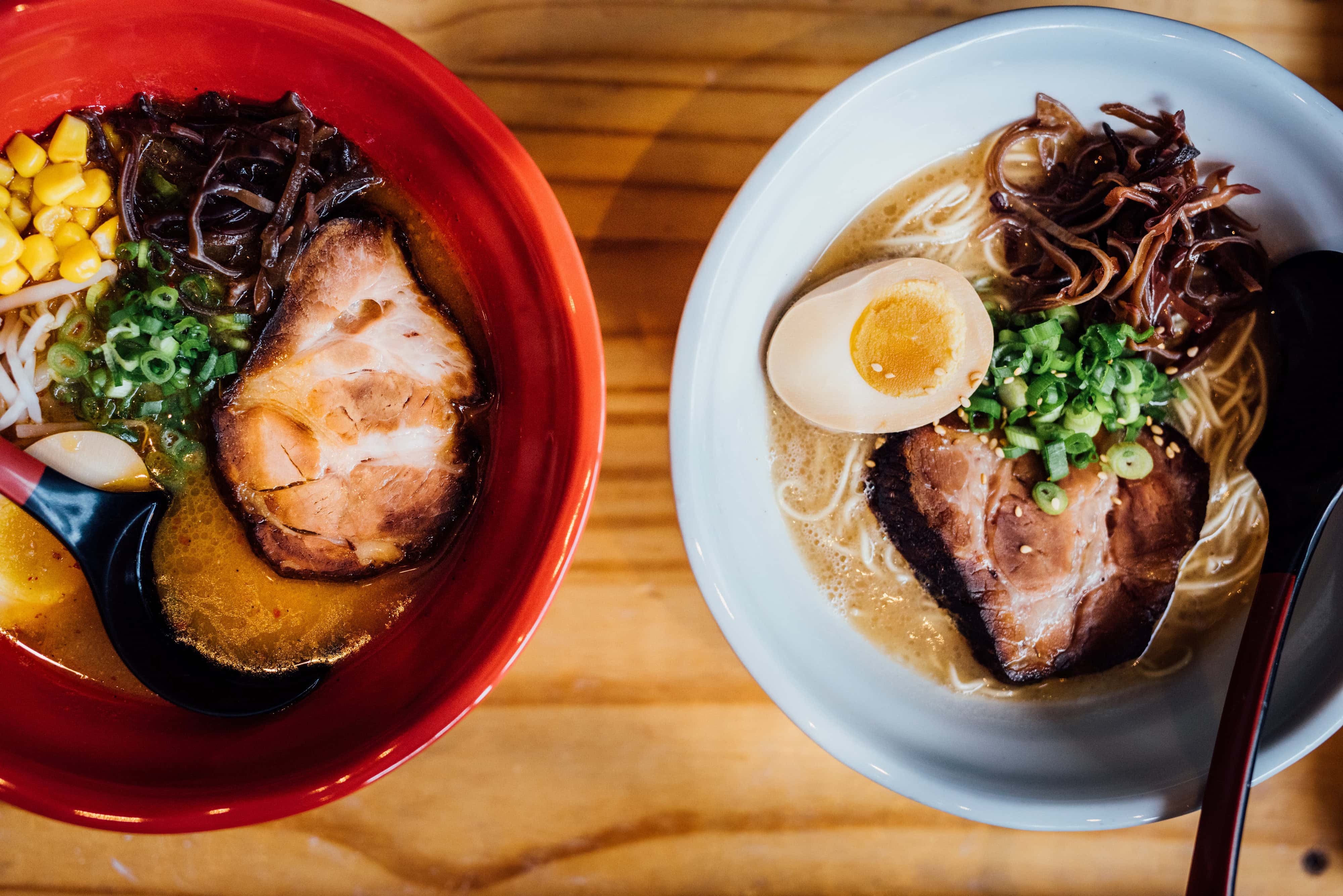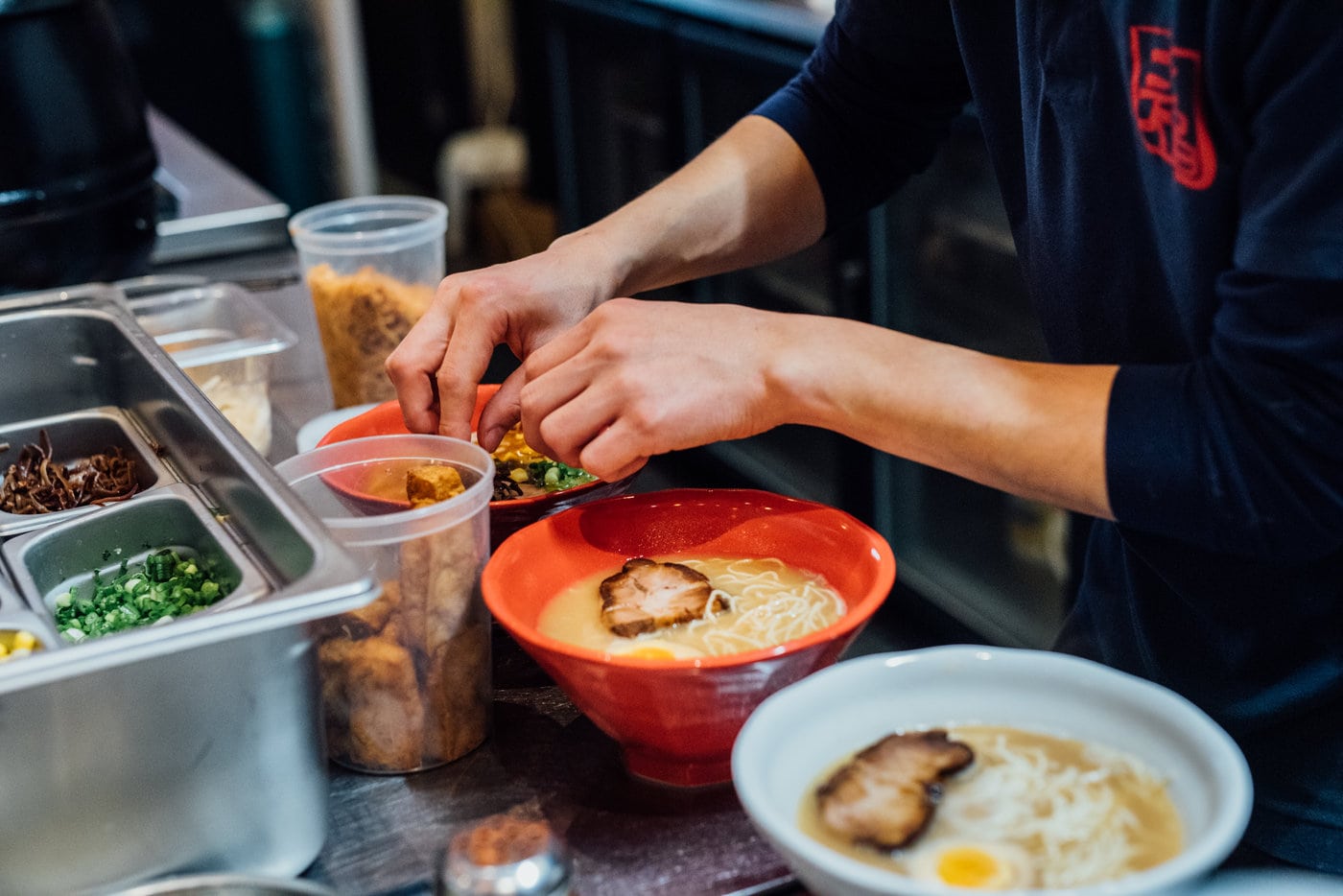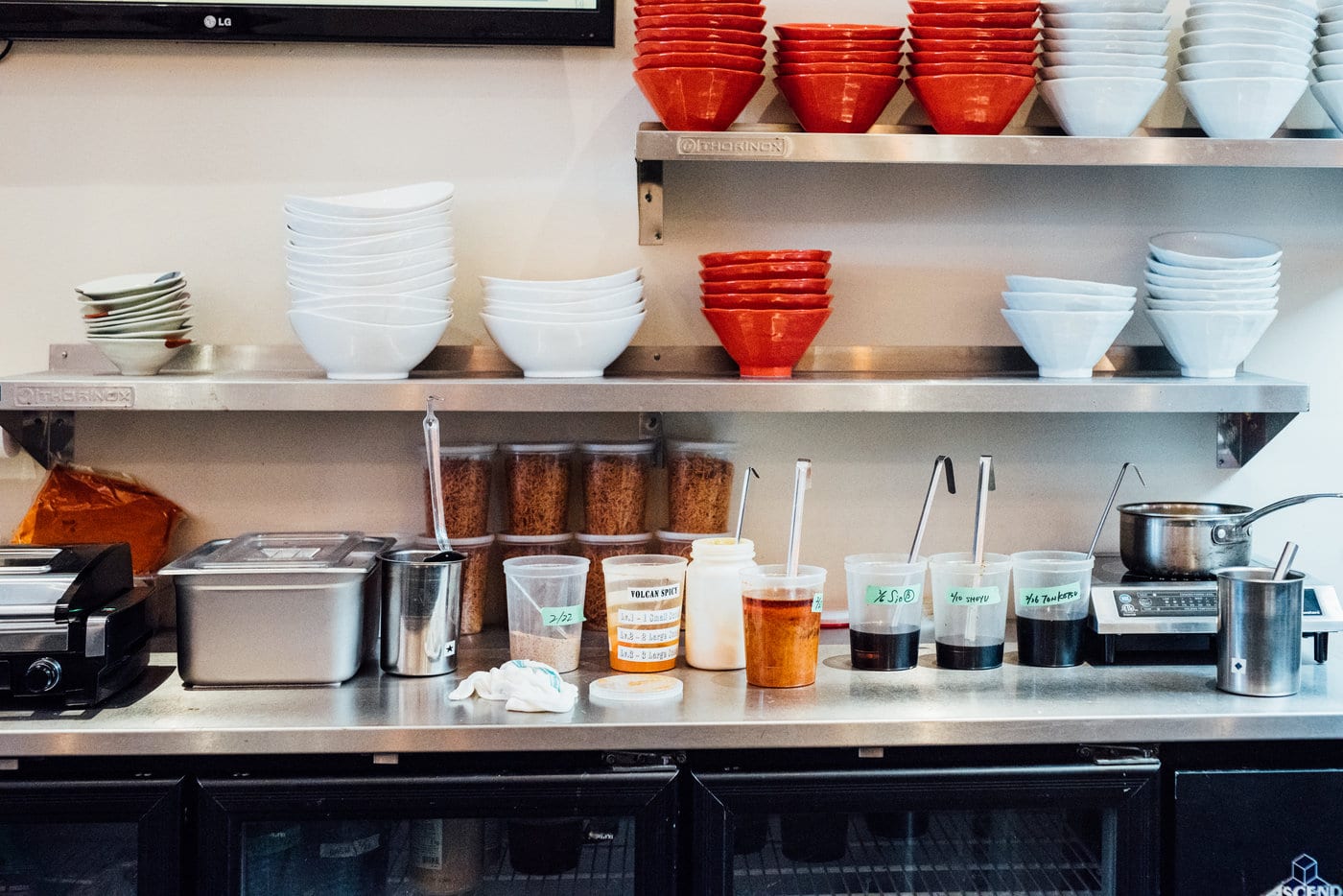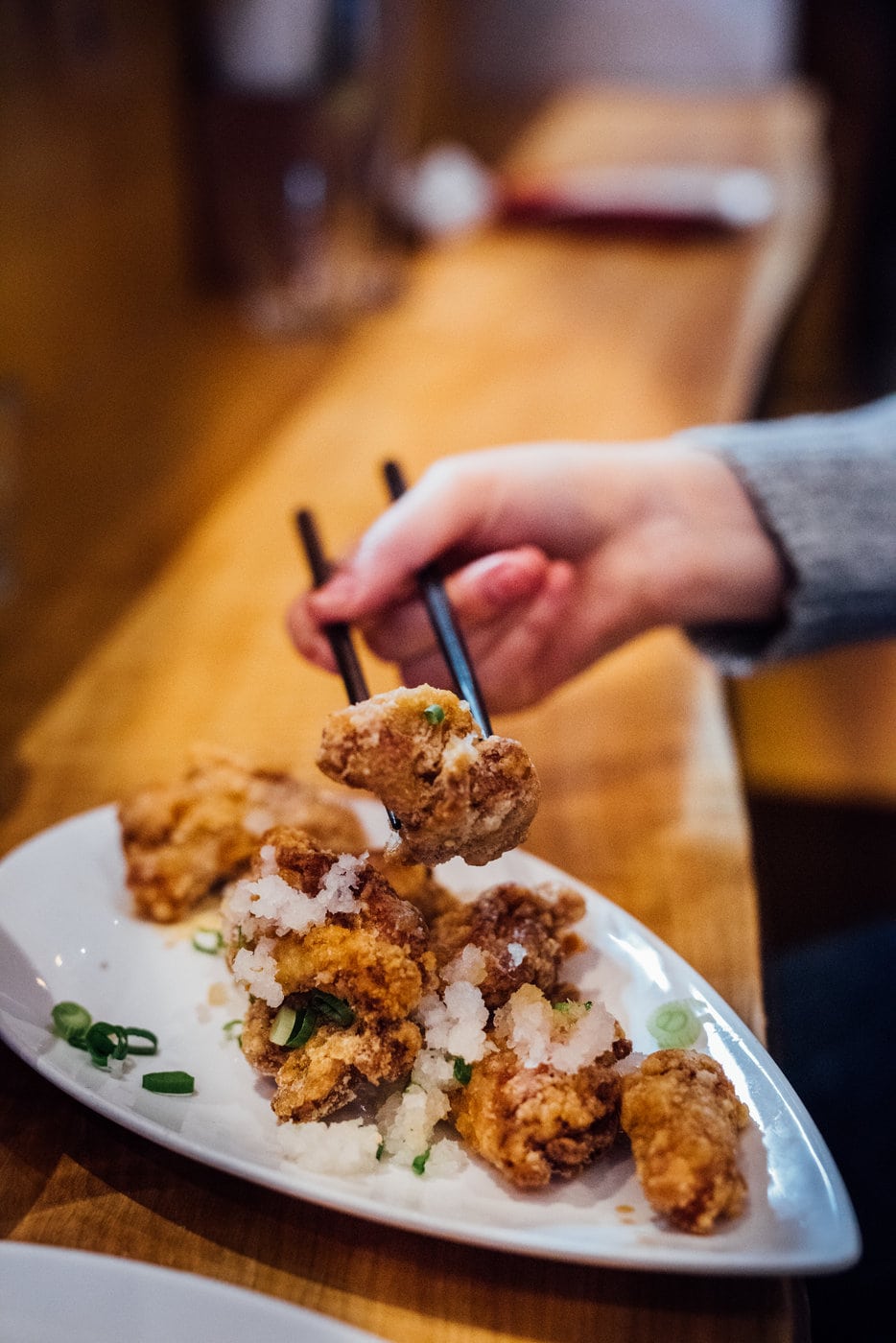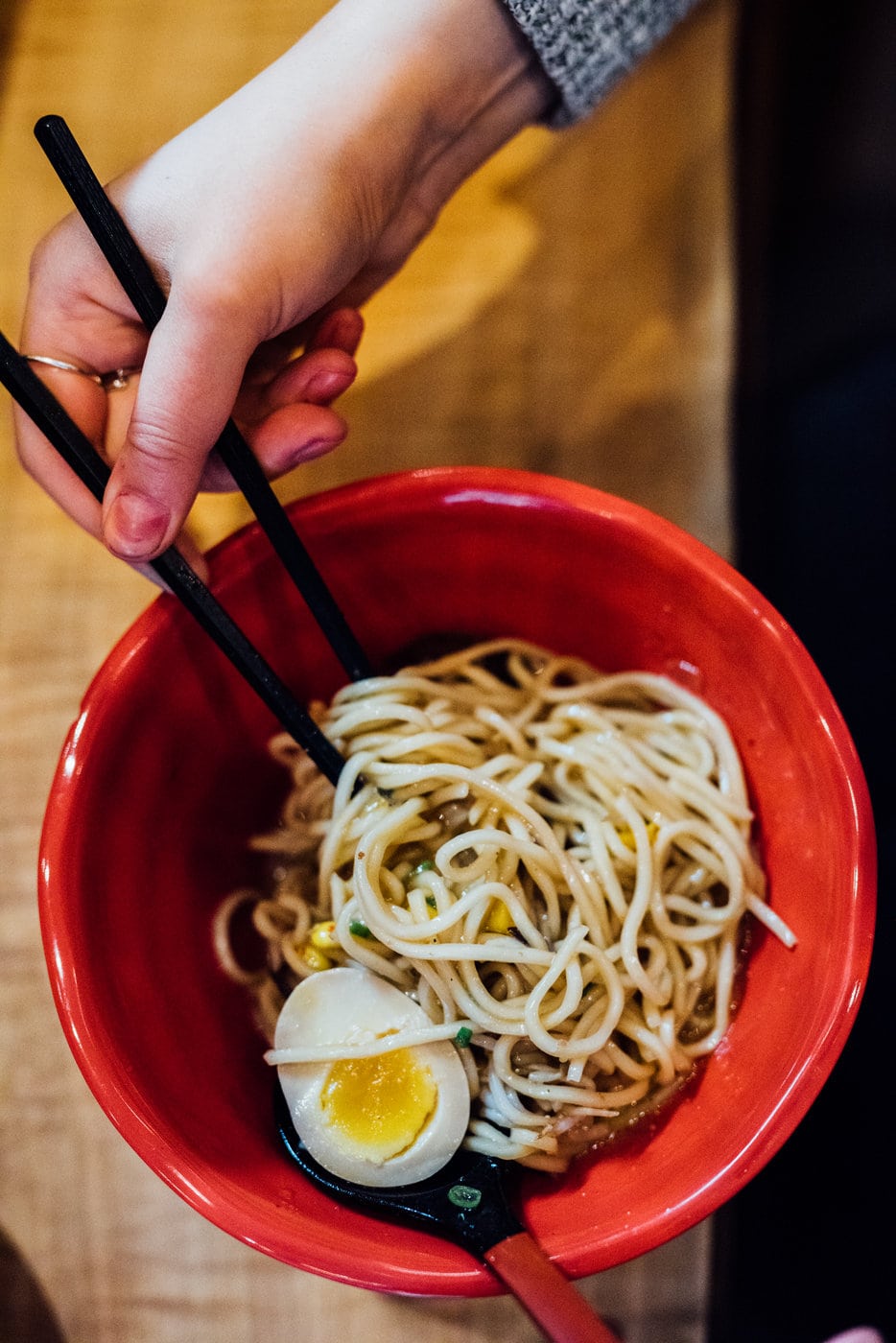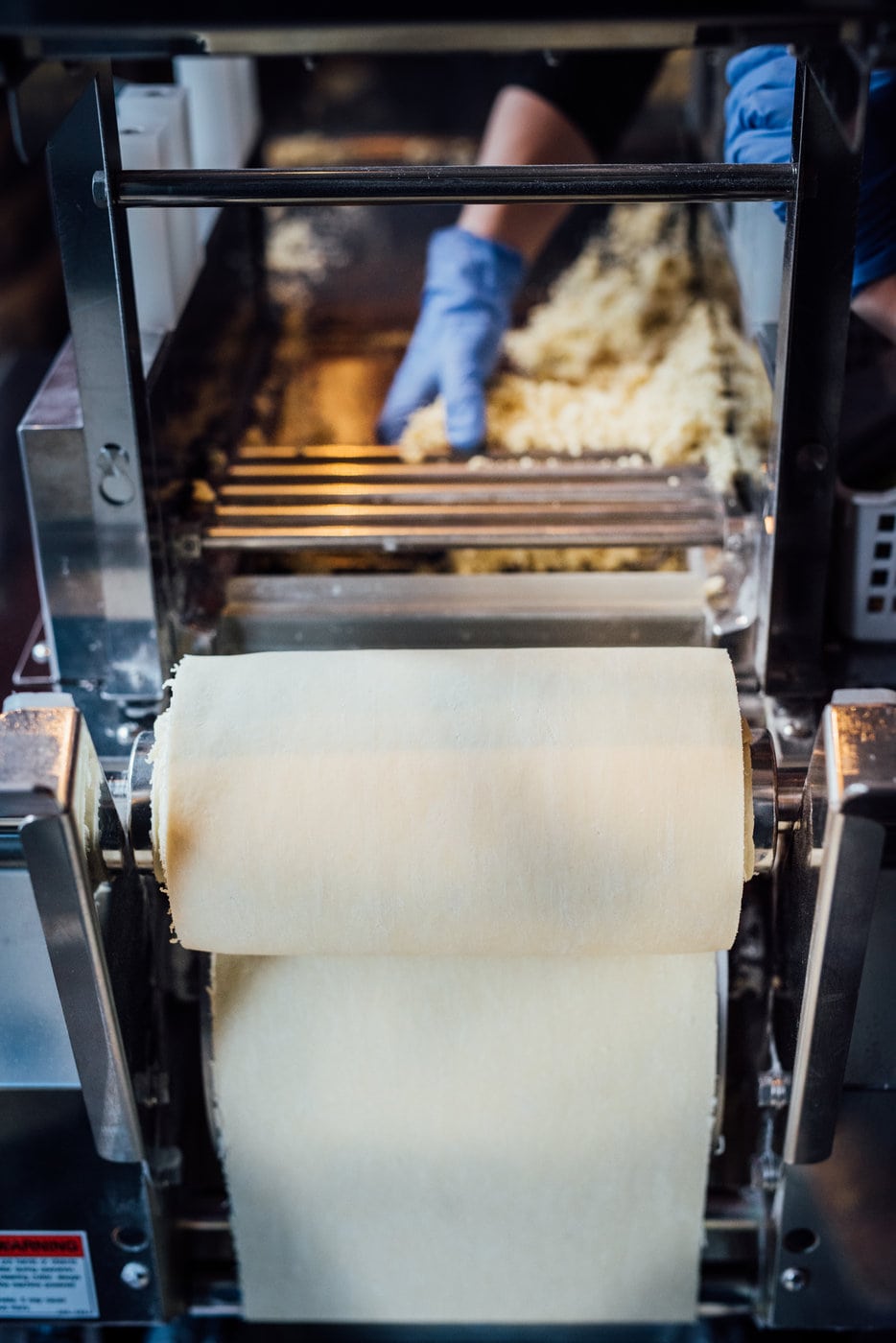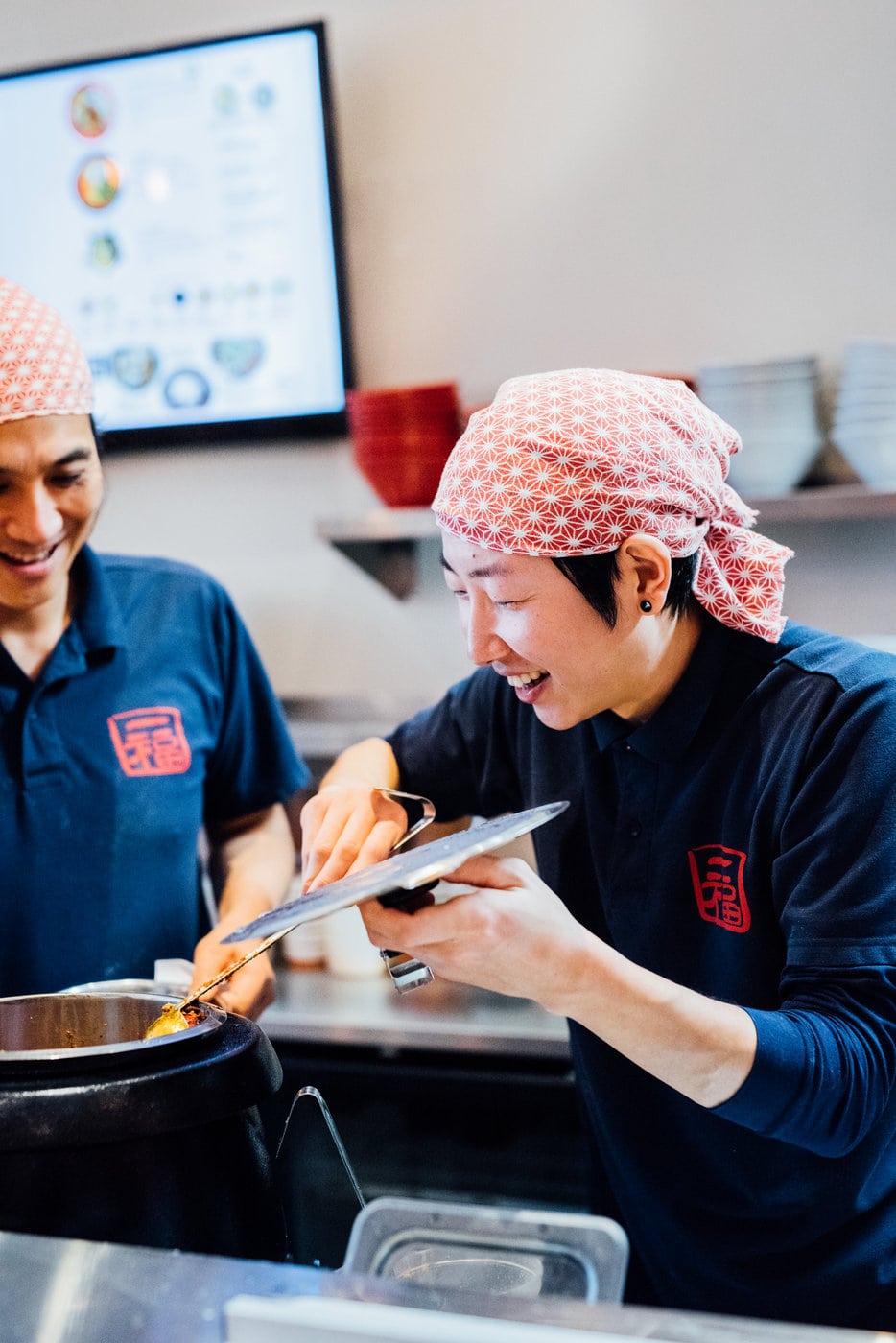 Ichifuku is a small ramen restaurant that opened in December 2015 on Ste-Catherine Street and stands out from the rest with its delicious homemade noodles.
The owner of Ichifuku restaurant is Mr. Takeshi Sugawara who is originally from Tokyo. He came to establish himself on Ste-Catherine Street in order to serve the people of downtown and the many passers-by of the Montreal artery. The most impressive part of the house is the noodle making machine that is in the window of the restaurant. You can see the employees meticulously preparing each package of noodles that will soon be enjoyed by a customer. "Ichifuku is indeed characterized by its homemade noodles in a special machine imported from Japan."
In terms of decor, Ichifuku is quite simple and was thought out by the owner: there is a large bar in front of the ramen preparation kitchen, some wooden tables, chairs and benches on the wall, as well as a beautiful ceramic wall behind the stoves.
The 40 seats of the place are occupied nearly all day long! The reason is simple: it is one of the best Japanese addresses in Montreal, and serves one the best ramen in Montreal. "The water used is natural spring water, which is essential to make delicious noodles and broth, the salt used is quality salt, the soup broth contains a variety of fresh ingredients and we also offer a nice variety of noodles for our customers. Ichifuku offers about 10 ramen items between $9 and $11. The ramen can be enjoyed with either vegetable broth, pork (tonkotsu which comes from the heating and simmering process where the bones are cooked for a long time) or chicken (made with whole chickens from Quebec). The broths take a long time to make and require "… a lot of patience, love and soul. They are also all made without MSG." You can add extras of pork, chicken, eggs, seaweed, bamboo shoots, corn, kimchi or noodles for $1 to $3. Our favourite is the chicken starter "karaage", the veggie dumplings, the miso ramen, the spicy tonkotsu and the "volcano" (spicy).
We come here to savour a good affordable ramen or for a quick, affordable, original and quality lunch in the downtown area!
Written by Sophie Monkman
Photography by Alison Slattery




Ichifuku

$
Monday: Closed
Tuesday: Closed
Wednesday: 5:00 – 8:30 PM
Thursday: 12:00 – 8:30 PM
Friday: 12:00 – 8:30 PM
Saturday: 12:00 – 8:30 PM
Sunday: 12:00 – 7:30 PM