Chez Sophie: Superior dining in Griffintown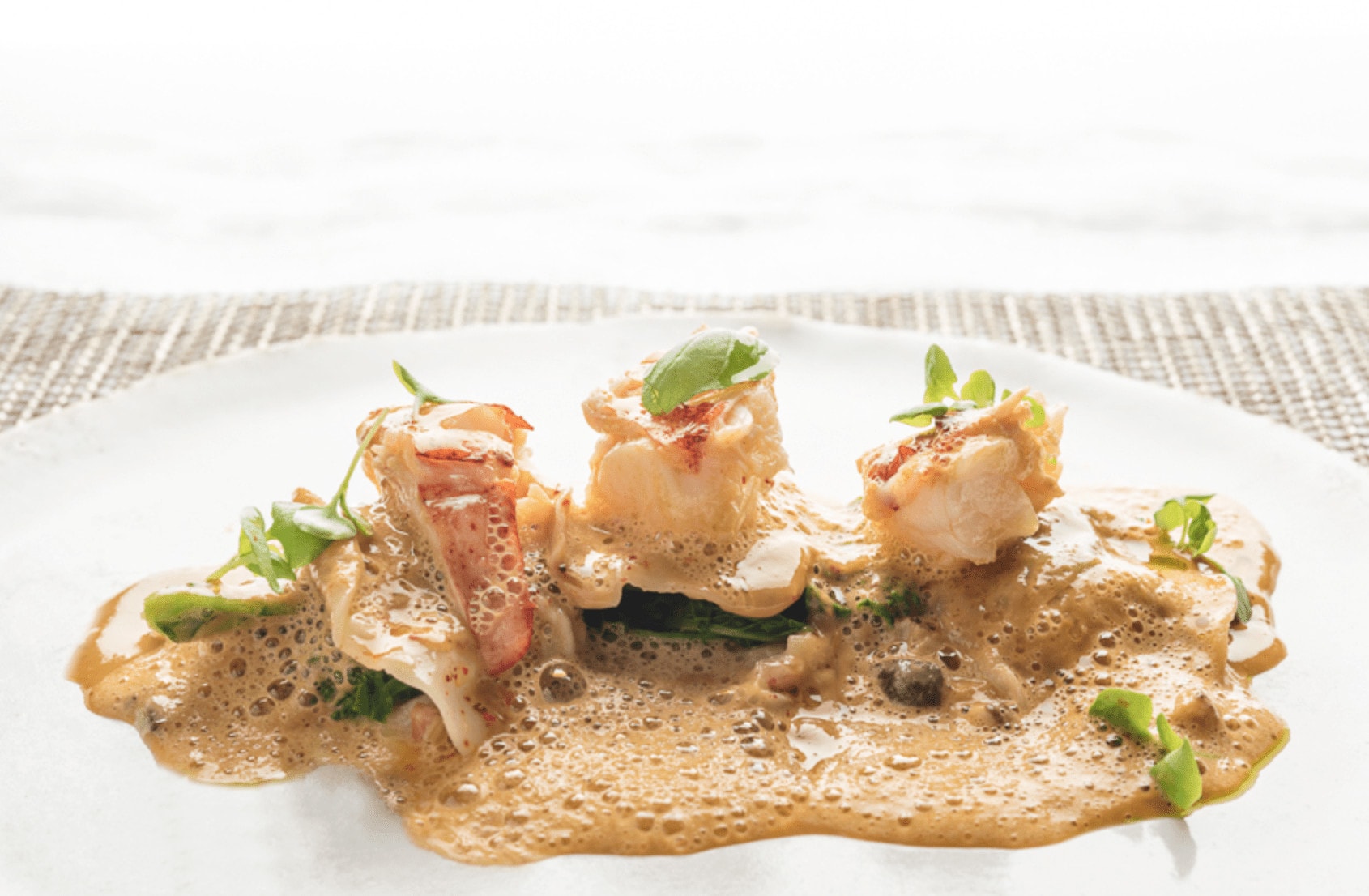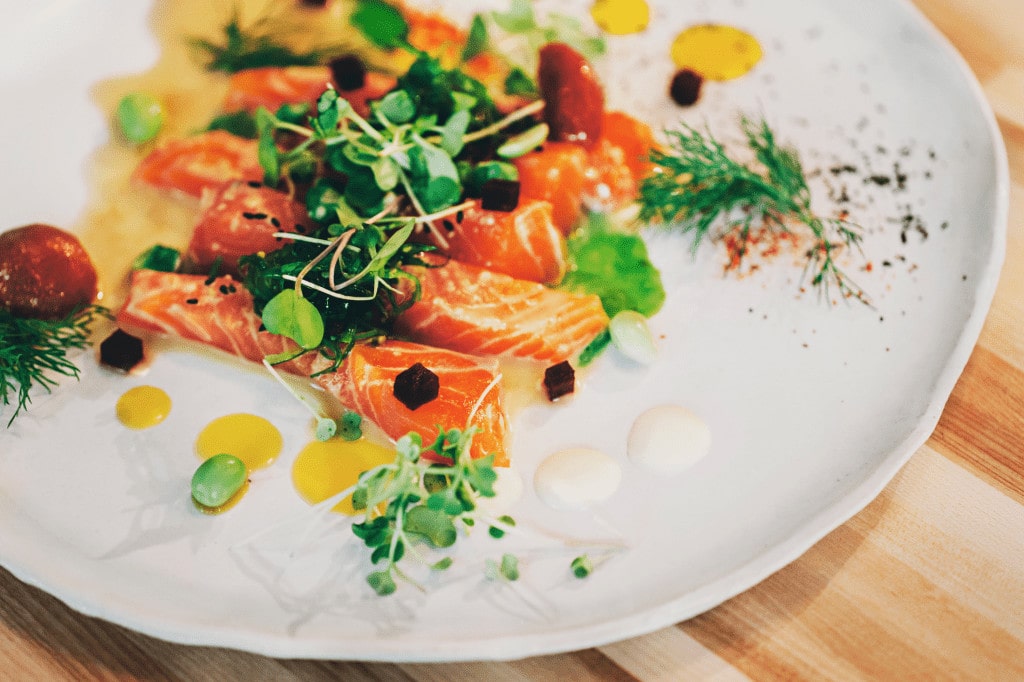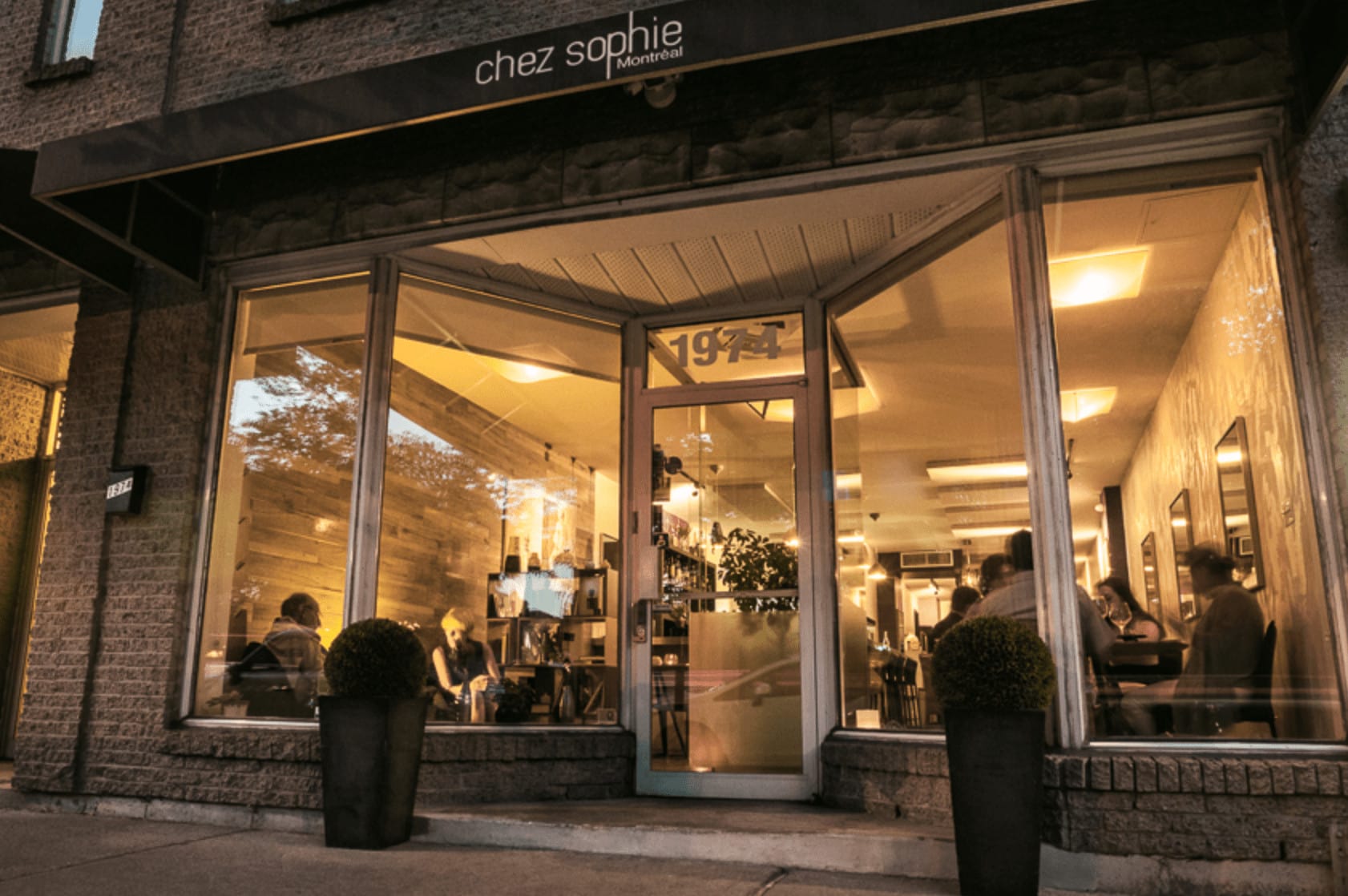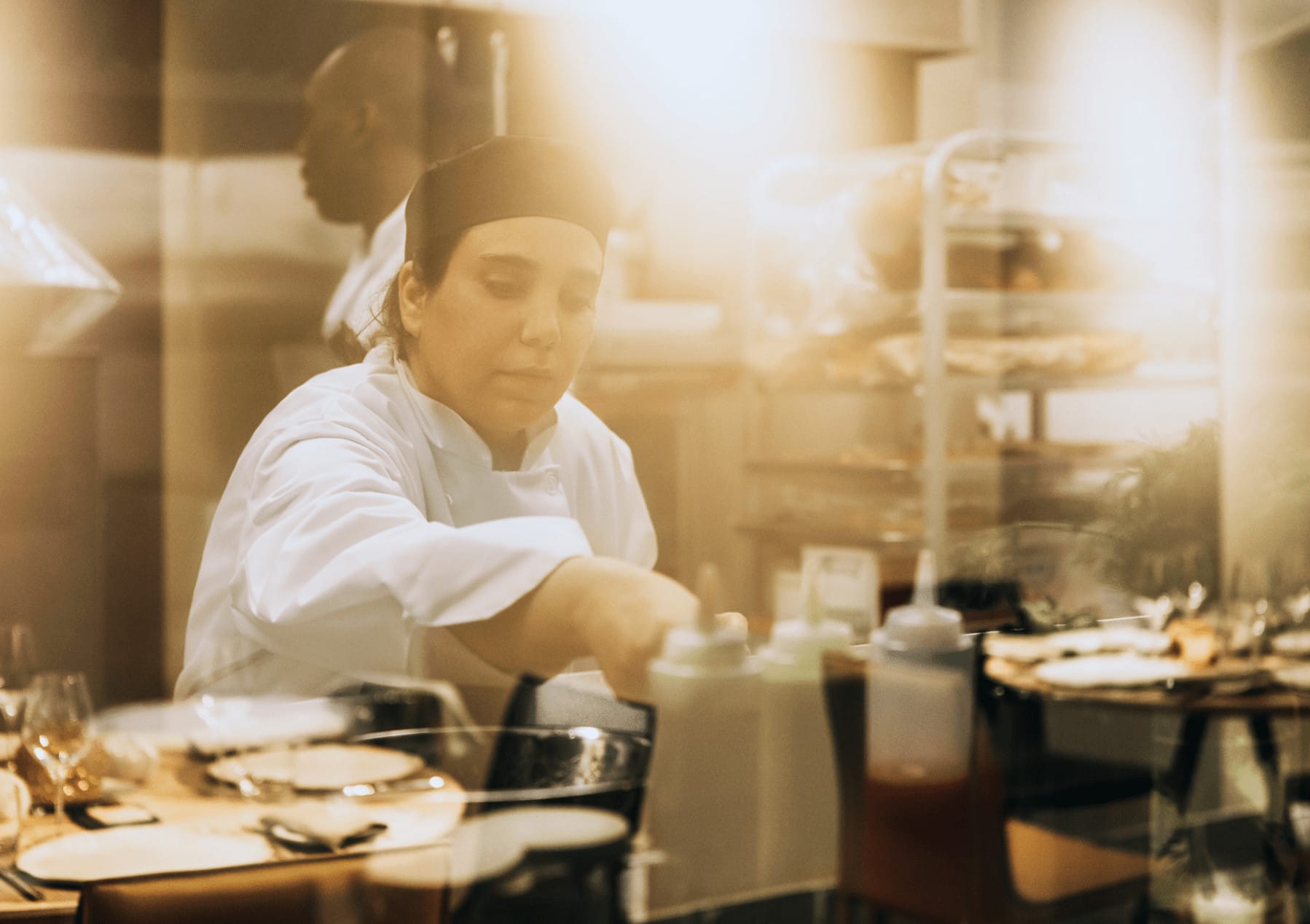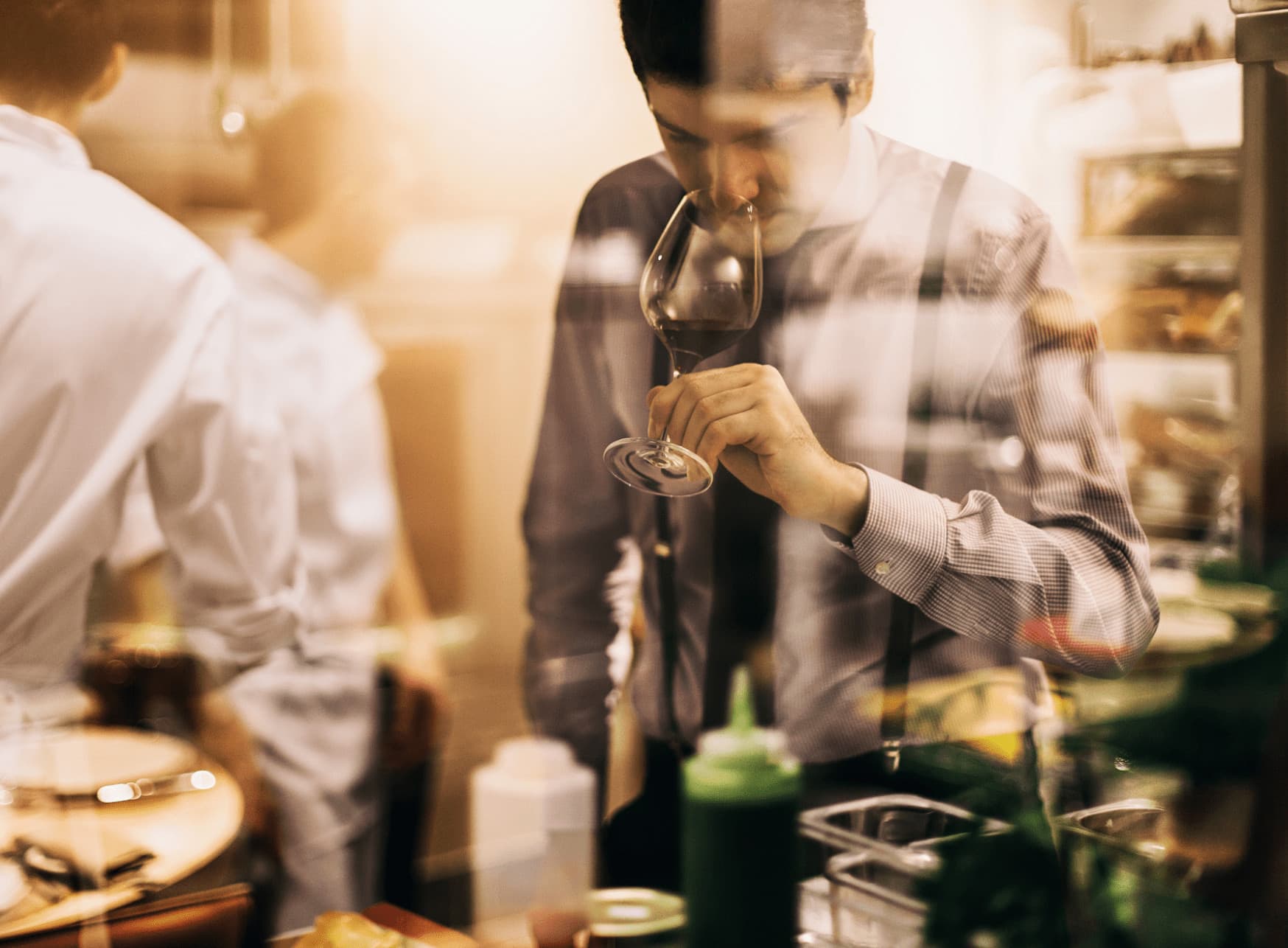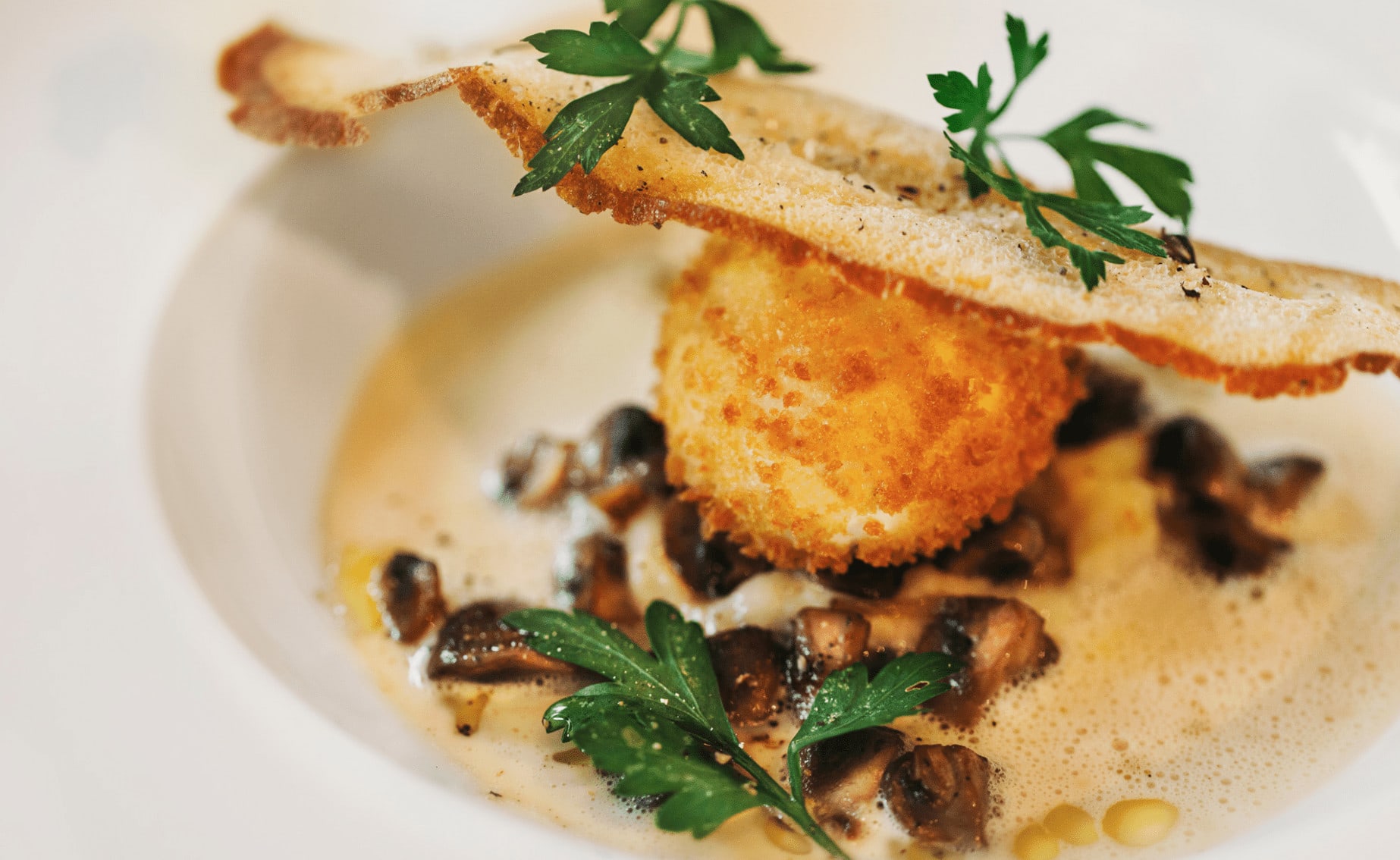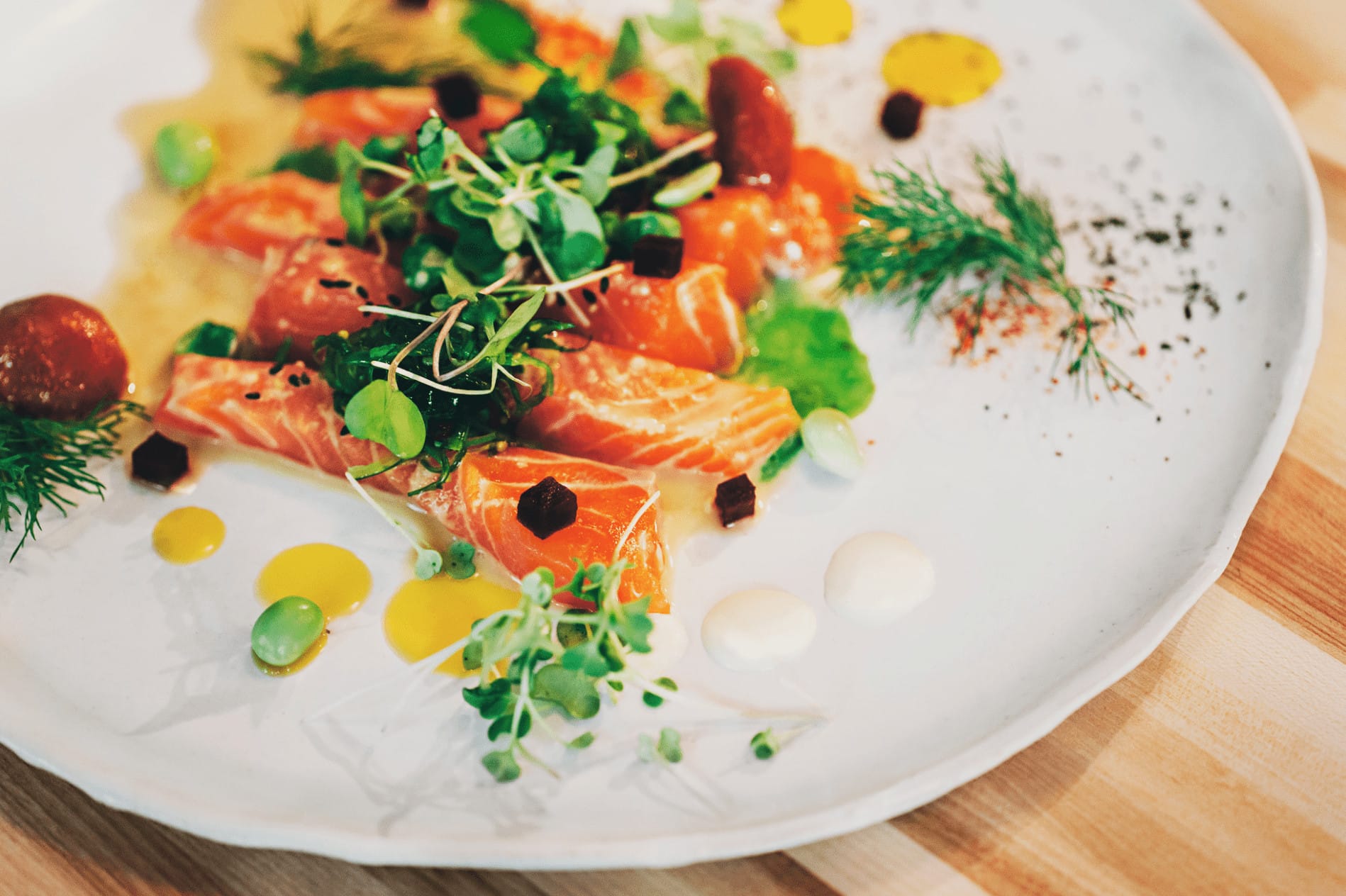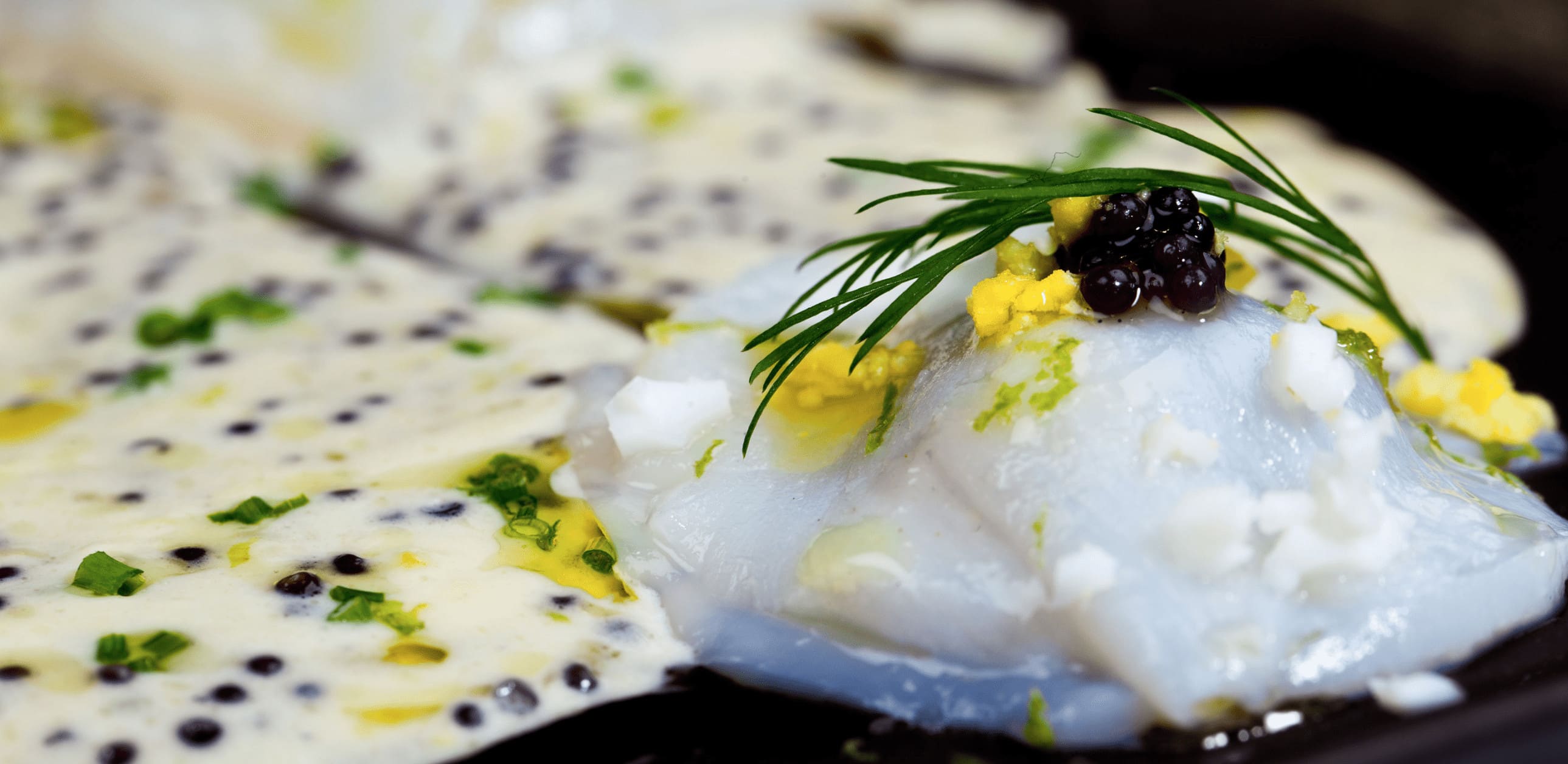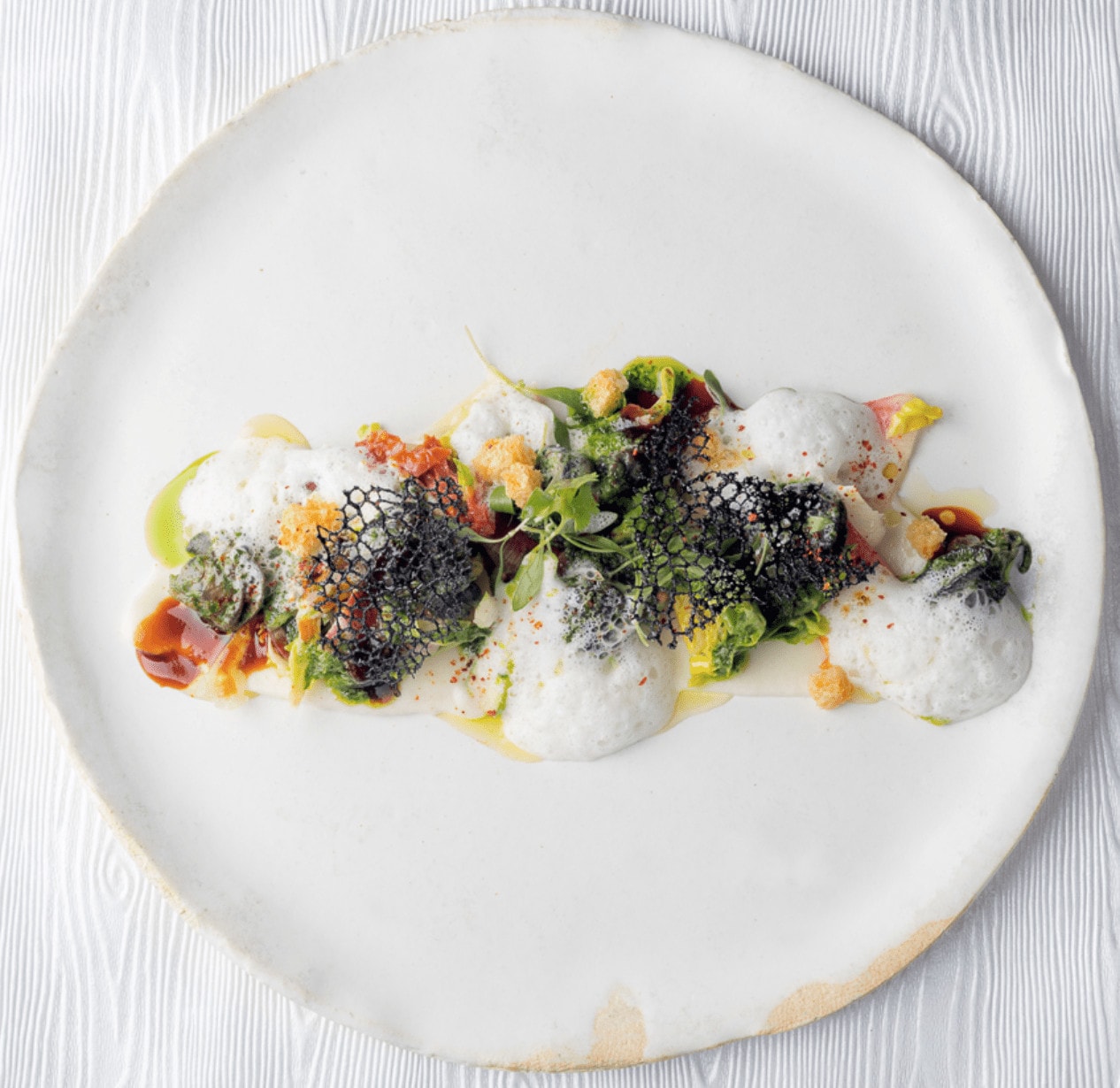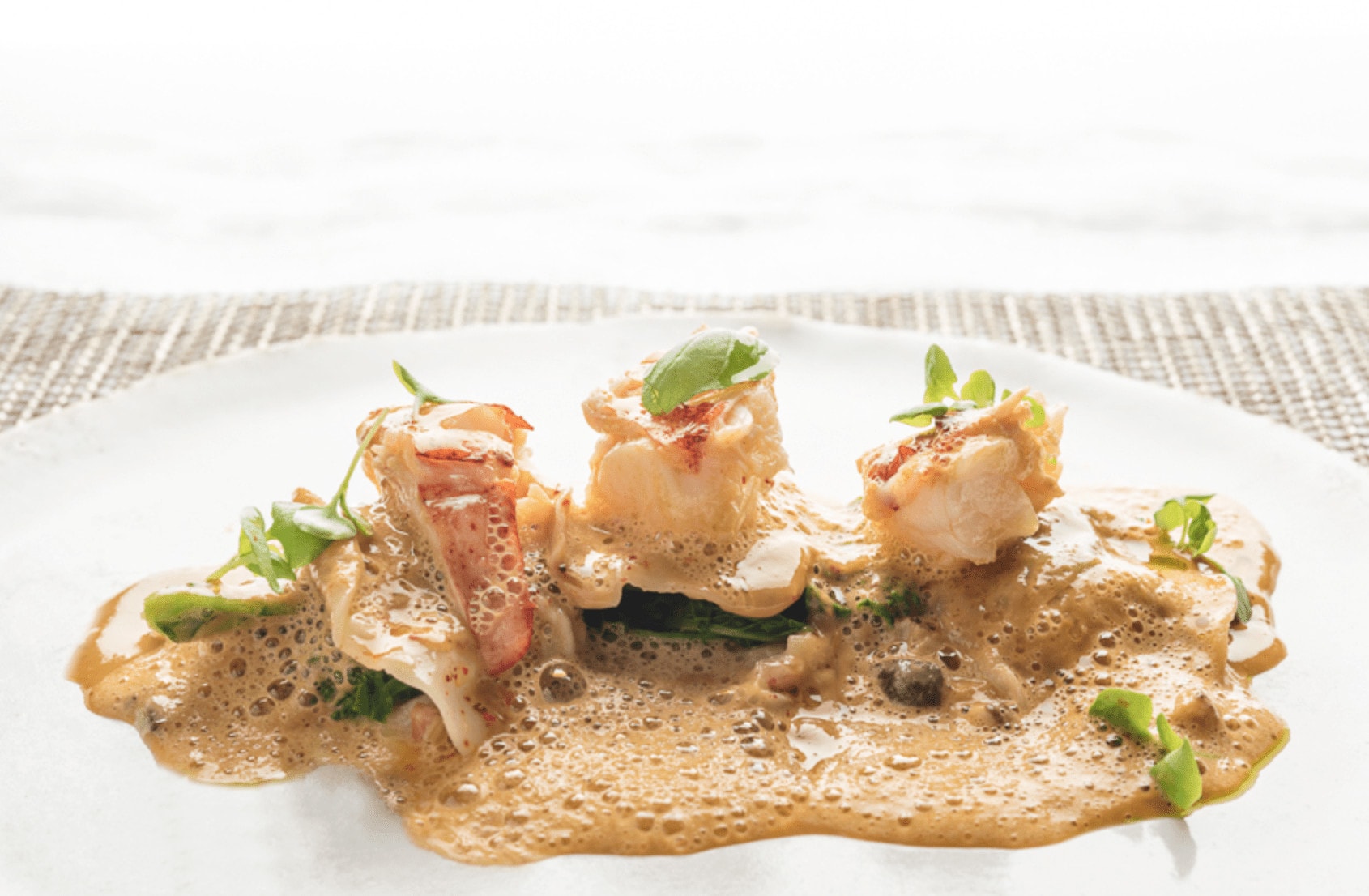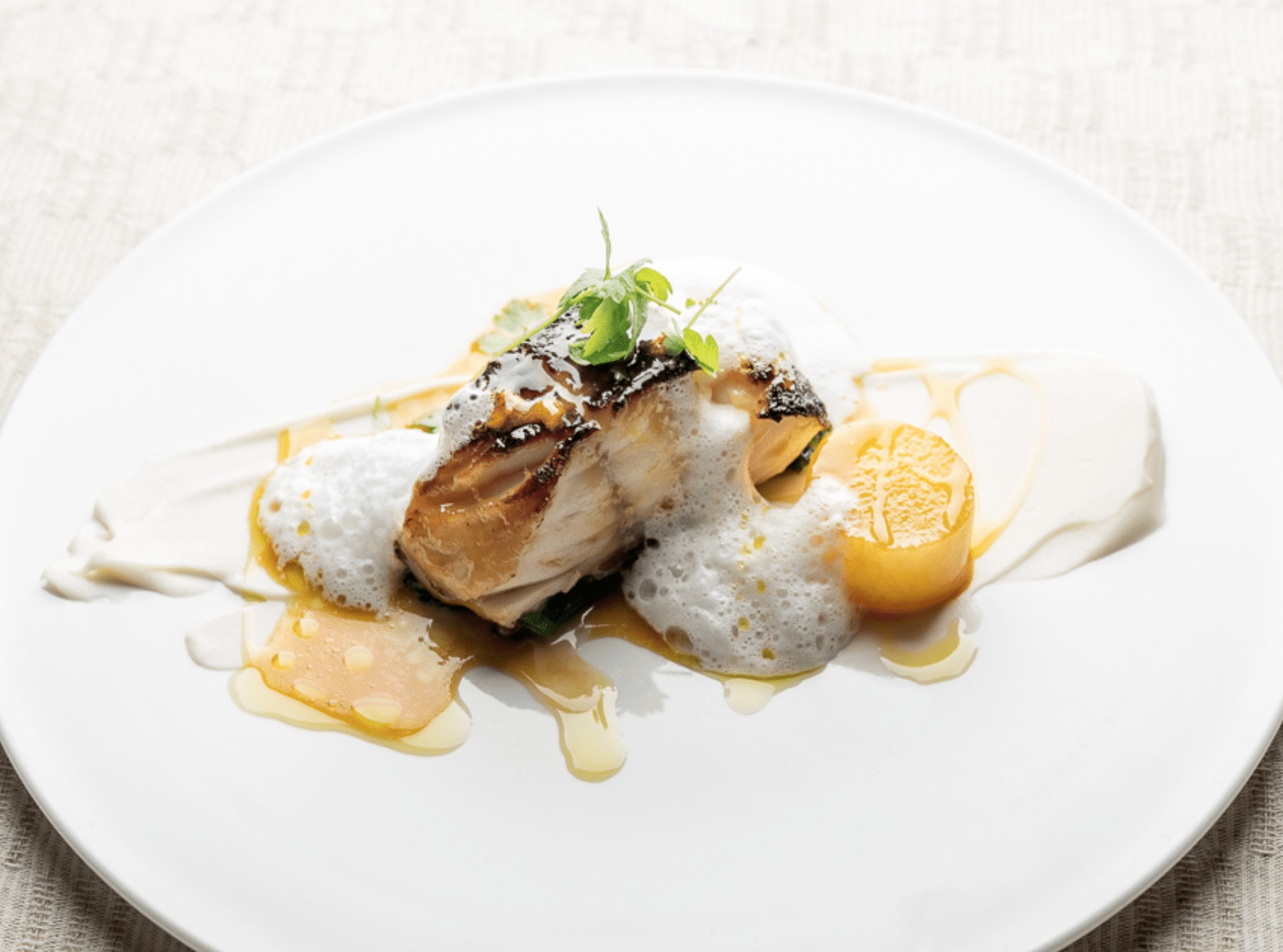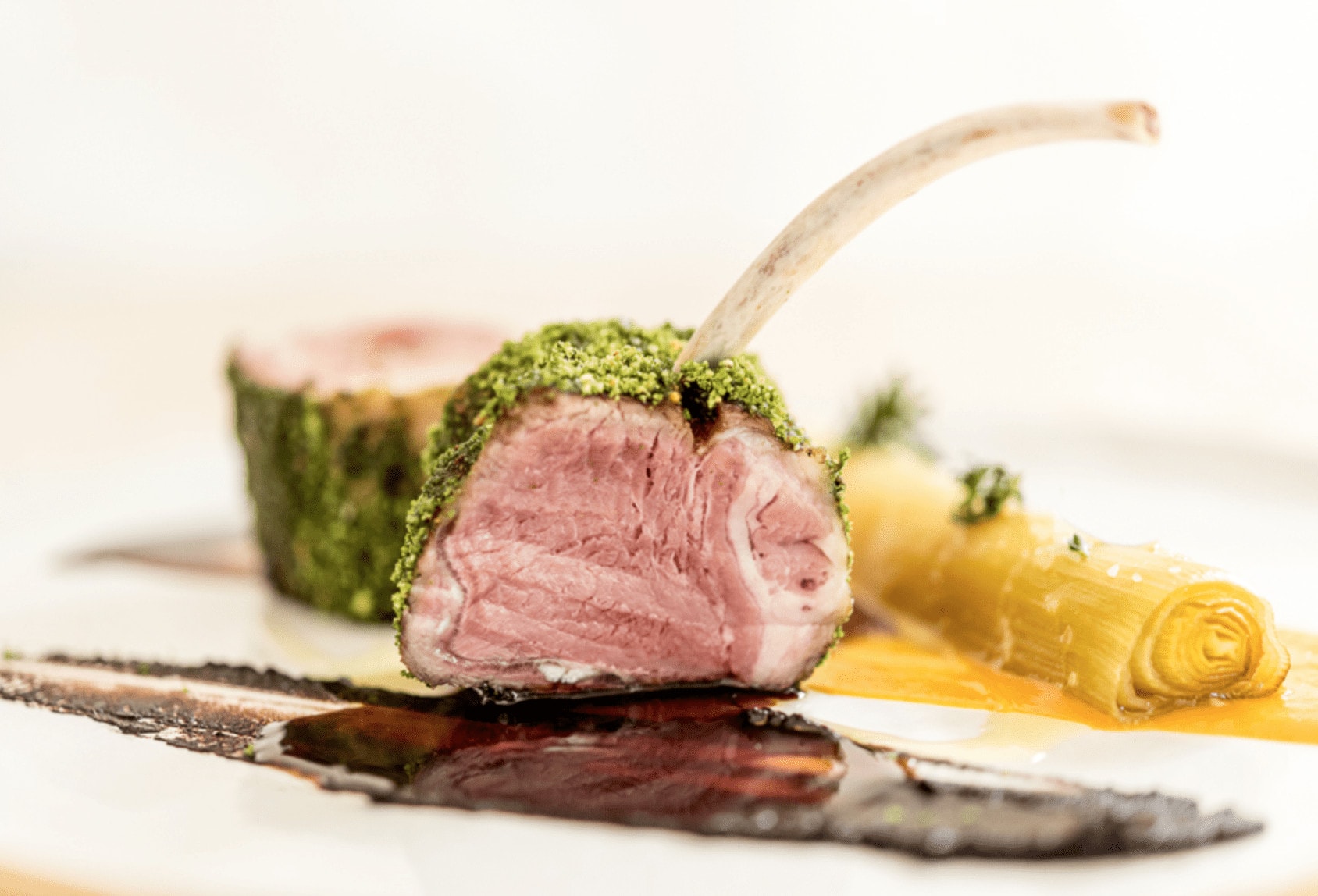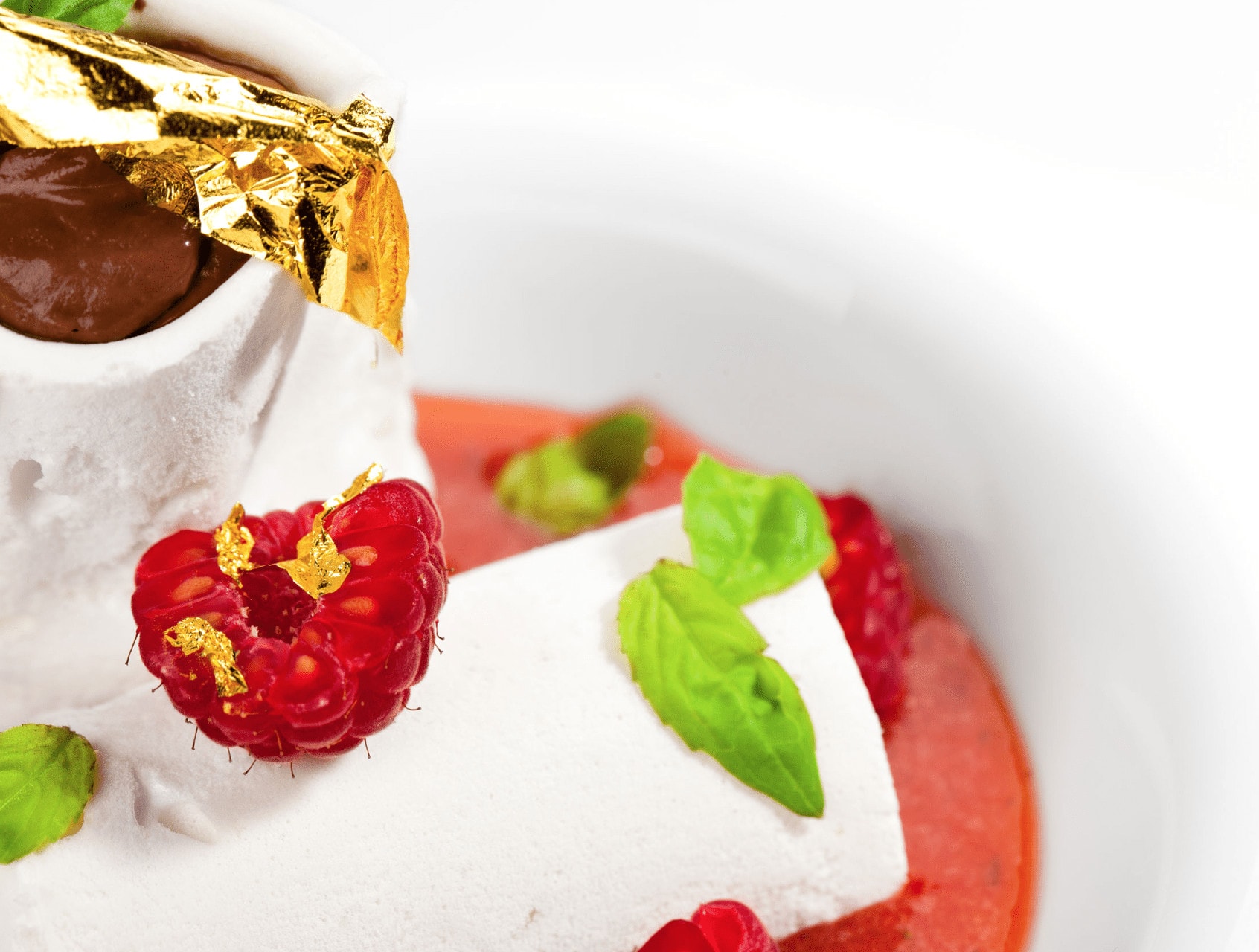 Chez Sophie is an haute cuisine restaurant whose location on Notre-Dame St Ouest is quite discreet. This is a restaurant where you can enjoy a fabulous meal and actually have an audible conversation with your dining companion(s). This is dining on a different level.
Sophie Tabet grew up in Montreal and is a native of Lebanon, but she identifies with Montreal as the source of her own passion for haute cuisine. Her career began here at Primo & Secondo restaurant before she decided to leave for France and study at l'Institut Paul Bocuse. Sophie then went on to share her talents at L'Astrance in Paris (3 Michelin stars) and dal Pescatore in northern Italy (Relais & Châteaux, Les Grandes Tables du Monde). While in Italy, Sophie met her husband Marco Marangi, an expert sommelier, and together with her brother, who was in the restaurant business in London, they decided to move to Lebanon. While there, they opened three successful restaurants, including a first Chez Sophie and Toto, but after 3 years, Sophie was beginning to miss Quebec and decided it was time for Marco to discover her Montreal. « I said, 'if you like it, we'll stay and if not, we'll leave' but after the first few days of our holiday, he said, 'I love it, this is where I want to live'. »
So in 2012, the couple opened another Chez Sophie, but this time in Montreal. « It was a logical next step, and since I'm the one in the kitchen, it makes sense. » We are welcomed into Chez Sophie by Sophie and Marco as if we were in their own home. Sophie's wish has always been to offer the best dining possible to Montreal, and she has succeeded. « At some point, I may leave for other projects, but they'll always be connected to Chez Sophie. »
Sophie was somewhat drawn to the southwest side – « my mother would come here all the time because of all the antique dealers ». On her first day back, Sophie was enjoying a drink at the Burgundy Lion and fell in love with what she saw as the future of Griffintown and the possibilities it could offer. « The moment we found this place, we bought it. It was about being in the right place at the right time. » The restaurant seats about 40 in what are uncluttered, spacious surroundings with fairly neutral tones. The decor is modern, the table tops are of different woods and surrounded with comfortable chairs. The black bar stools pull up to a beautiful white stone bar and surround, and everything just looks elegant and welcoming. We like the attention given to spacing the tables far enough apart as it offers a sense of intimacy, allowing for conversations to take place without raised voices, a refreshing change! And there is also a charming small terrasse with another 15 places, again, thoughtfully designed.
The menu at Chez Sophie certainly includes inspirations from the chef's previous years spent in France and Italy. There are a dozen different starters to choose from and the main dishes are divided into three different groups : those with a nod to Italy, others inspired by the sea, and another with dishes reflecting the land. The crispy soft-boiled egg and cassolette d'escargot are to be recommended as starters, and listed under the Italian 'Primi Piatti', most definitely try the lobster ravioli. The risotto with mushrooms and foie gras should not be overlooked either. From the 'Sea' choices, the black cod (lacquered in miso), and roasted lobster with braised veal cheek are both simply delicious. And from the 'Land' menu, the crispy veal sweetbreads are one of Chez Sophie's signature dishes. And if these aren't enough, we found it difficult to decide which mouth-watering desserts to choose, because all are decadent. Please note that the menu is subject to change, depending on the time of year. The tasting menu is also an option and this is such an excellent choice if you are a diner who is looking to discover Chez Sophie's diverse gastronomic delights. The wine list, created by Marco, includes some wonderful and great wines but like the menu, they do come at a cost. Marco is also behind the cocktail list which includes about 15 different choices.
« I think that what makes everyone feel at home, comes down to the fact that we are here, we are always attentive to our customers' needs and take care of them. We honestly have to think of everything. » What we love about Chez Sophie is the quality of the cuisine, the beautiful presentation, the relaxing atmosphere, and the very personal welcome every client receives by the couple. Starting next month, and after 8.30pm, Chez Sophie will offer a shorter menu including a table d'hôte starter and main course, or main course and dessert. Something to consider.
Written by Élise Tastet