Sweetbreads: Where to savour the best in Montreal?
When we talk about sweetbreads, what exactly are we talking about? The Larousse Gastronomique dictionary says: "Sweetbread: White offal of veal, lamb and goat, formed by a gland – the thymus – located at the entrance of the chest, in front of the trachea, and disappears in adulthood.
The sweetbread consists of an elongated part, the throat (inedible), and a round, delicious part, the nut." Even if offal is less fashionable these days, it is highly prized by connoisseurs and amateurs, and to satisfy them, we have prepared this list!
While they're quite rare and therefore quite expensive, they can still be found in many restaurants in Montreal. Most of the establishments that serve this specialty are French restaurants – in fact, many of them are on our list of the best French restaurants in Montreal. This dish is very popular in France and is coveted at many of the country's top restaurants.
In terms of preparation, the sweetbreads must be bled, blanched, drained and cooled. After they have cooled down completely, they must be trimmed and then placed in a cool press. They are most often braised, but they can also be pan-fried, "roasted, grilled, poached, prepared in gratin, in skewers, in puff pastry, in fritters, etc.; they are also used in garnishes and stews for 'timbales' and 'vol-au-vent'."
N.B. for the curious among us, the Larousse de la gastronomie also says: "In the preparation, the sweetbreads must be soaked for at least five hours in cold water, renewing it until it is clear. Then put them in a saucepan, cover them with cold salty water and bring to a boil, then drain, refresh under cold water and pat dry. Remove the filaments and put them in a press between two cloths for one hour. Then prepare them according to the recipe: white or brown braised sweetbreads, 'nantua', 'financière' or 'régence'."
Here are our suggestions for good places in Montreal to savour them.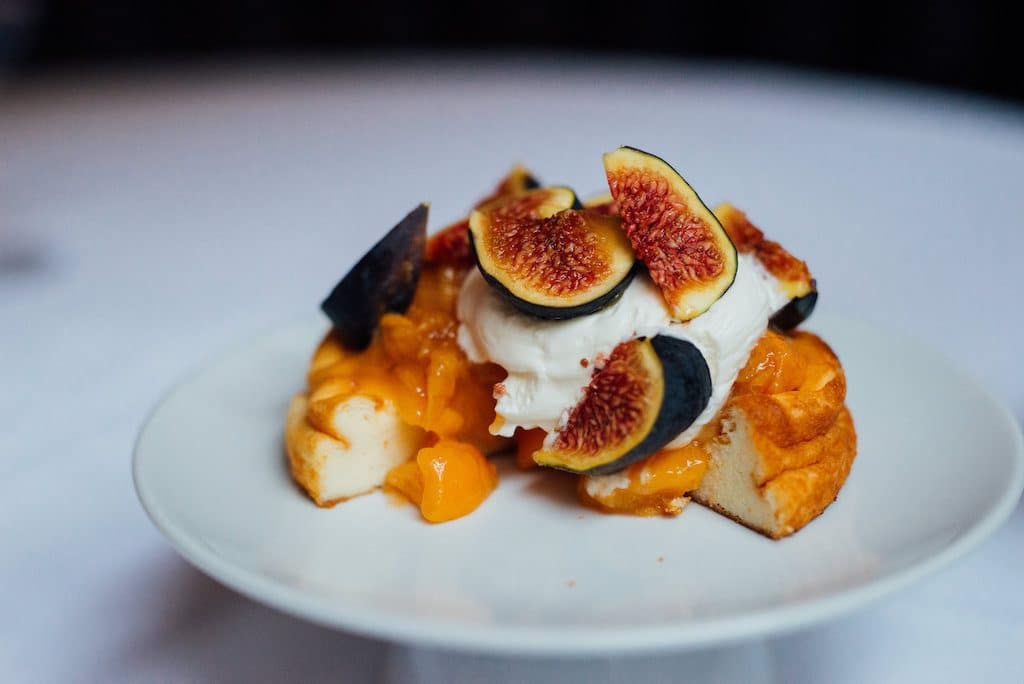 Monarque is one of the most beautiful restaurants in Montreal where you can savour delicious cuisine in an exceptional space. On the menu, both in the dining room and in the brasserie, you will find dishes that vary according to the season so that freshness is always on the agenda. Popular dishes include the famous grilled sweetbreads with carrots, labneh, dukkha and chermoula for $18. Note that this dish is savoured only in the dining room and not in the brasserie.
406 Rue Saint-Jacques
Montréal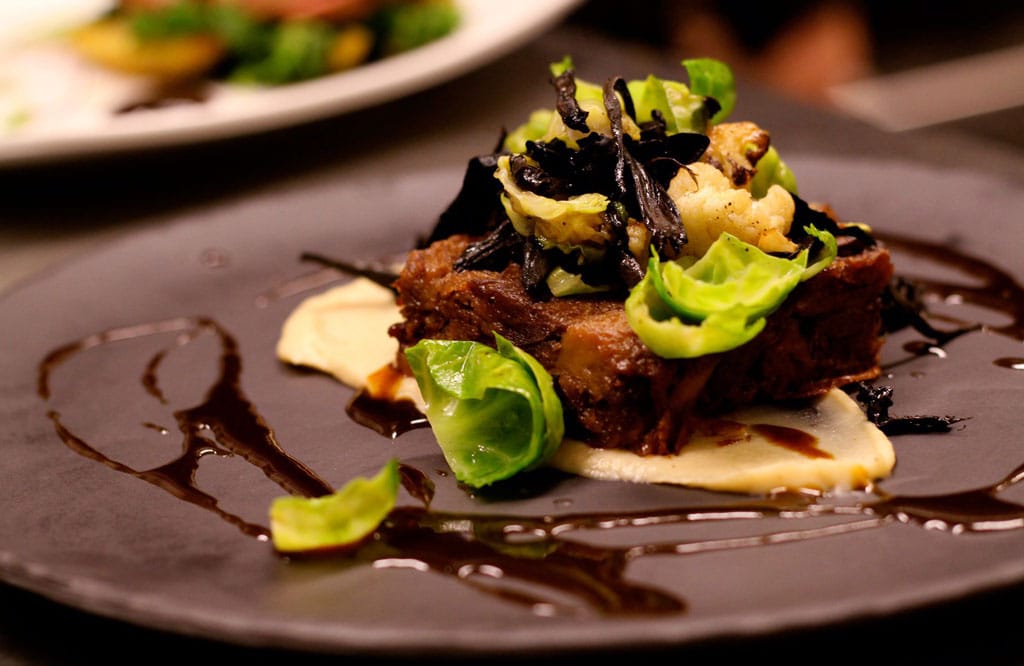 One of the best bring your own wine French restaurants in town! La Prunelle offers sweetbreads with a creamy porcini sauce and polenta fries.
327 Avenue Duluth Est
Montréal
See on map
406 Rue Saint-Jacques Montréal H2Y 1S1
327 Avenue Duluth Est Montréal H2W 1J1