Cantine Côtière: Colombe St-Pierre's reinvented snack bar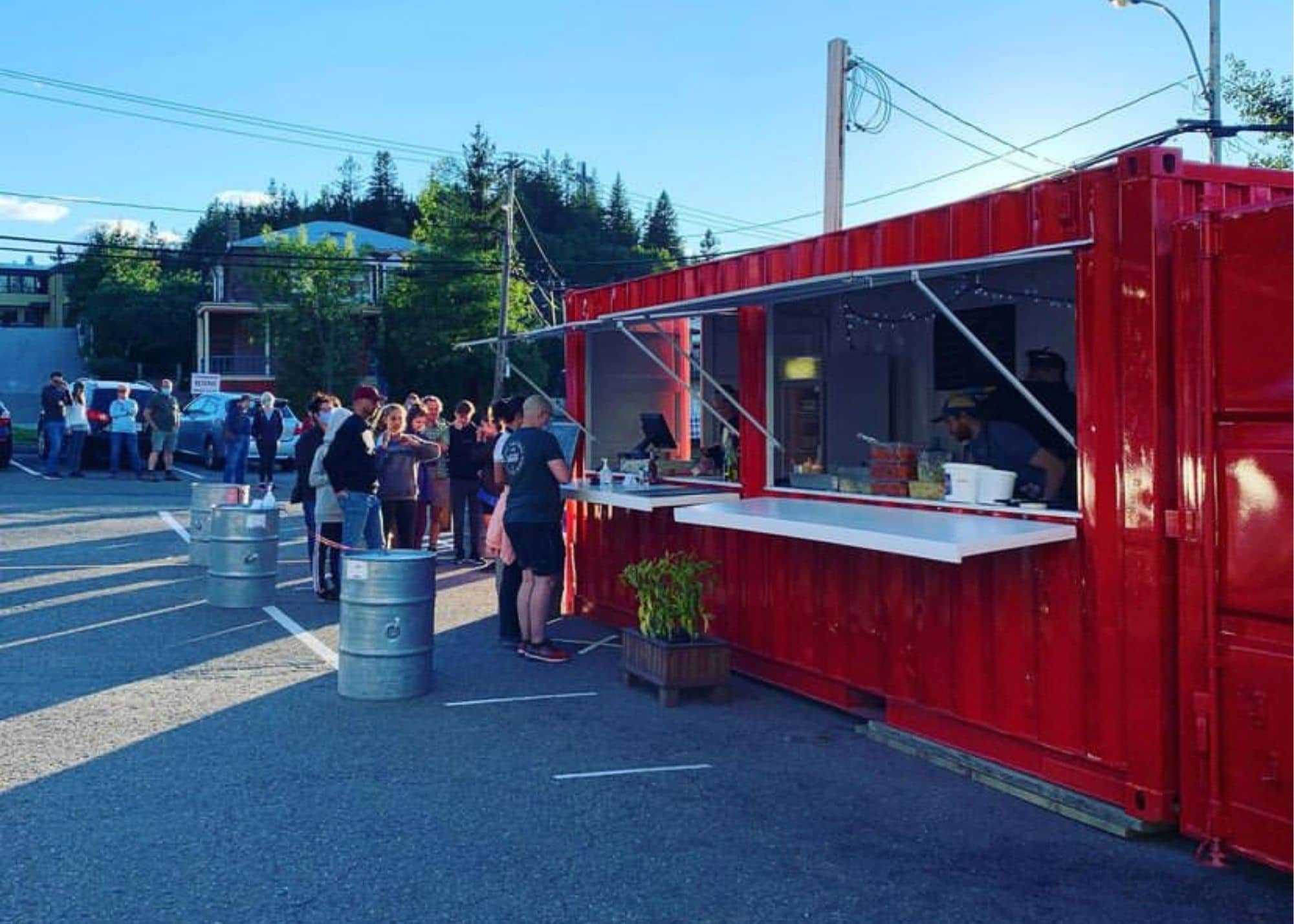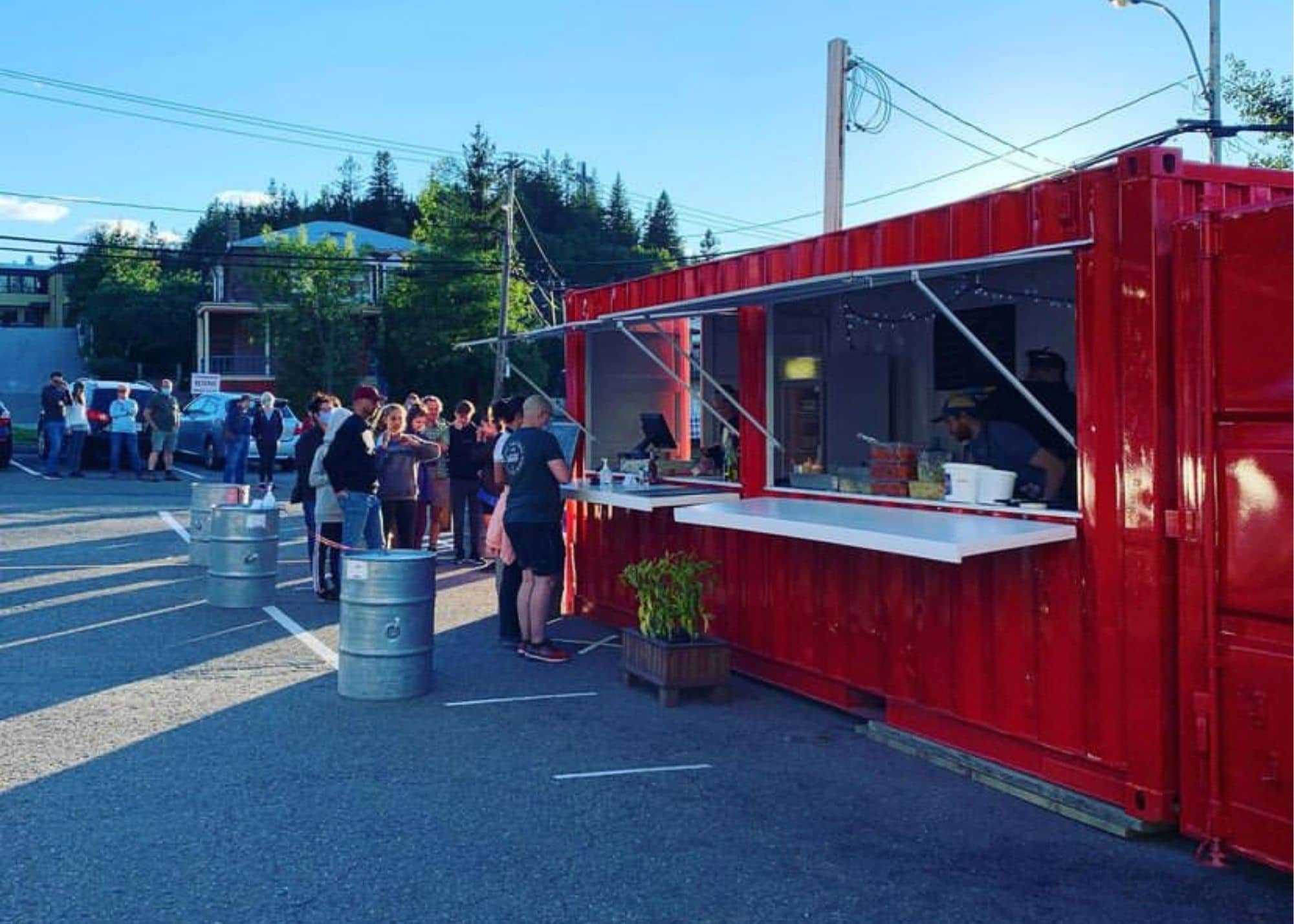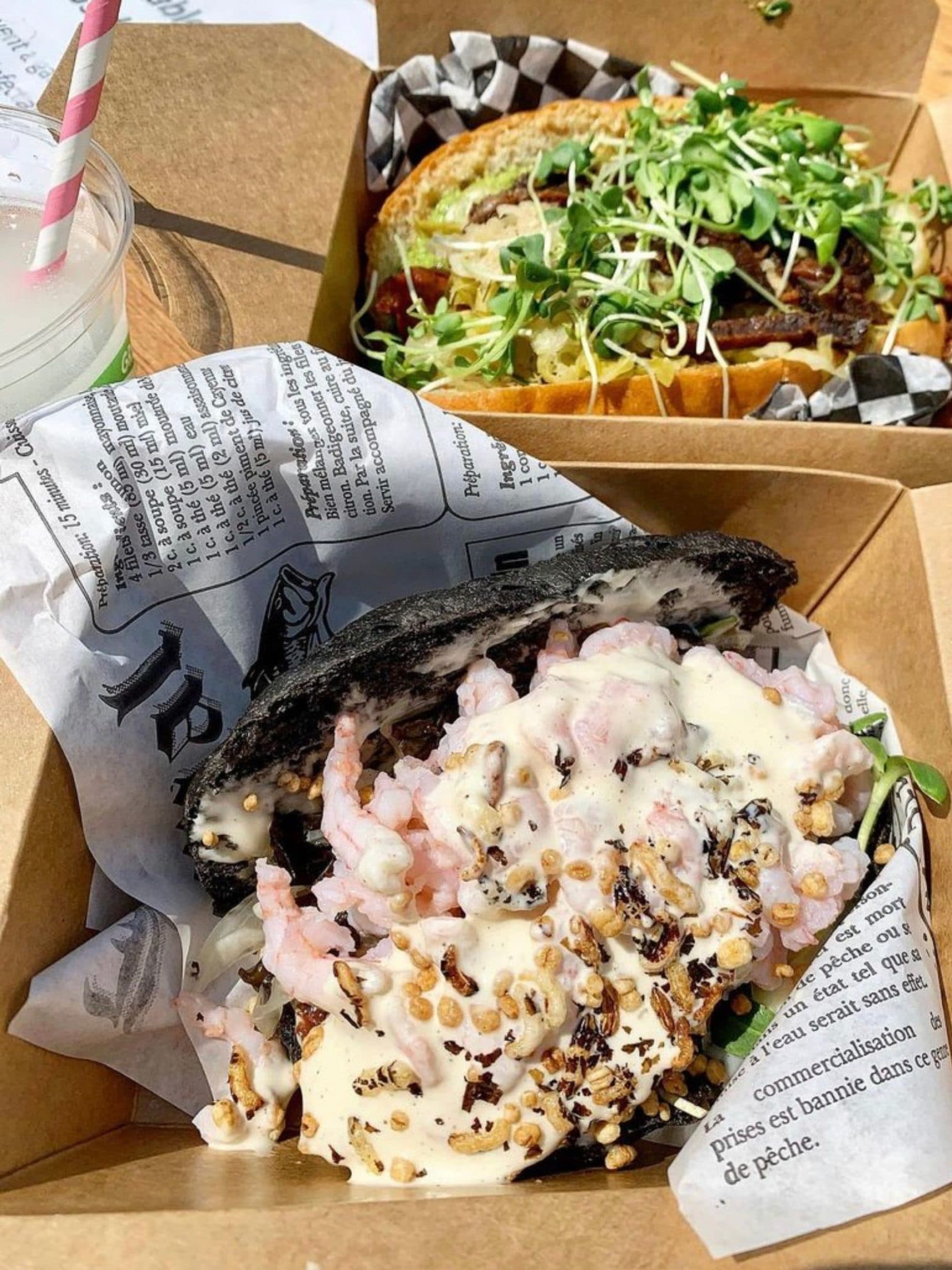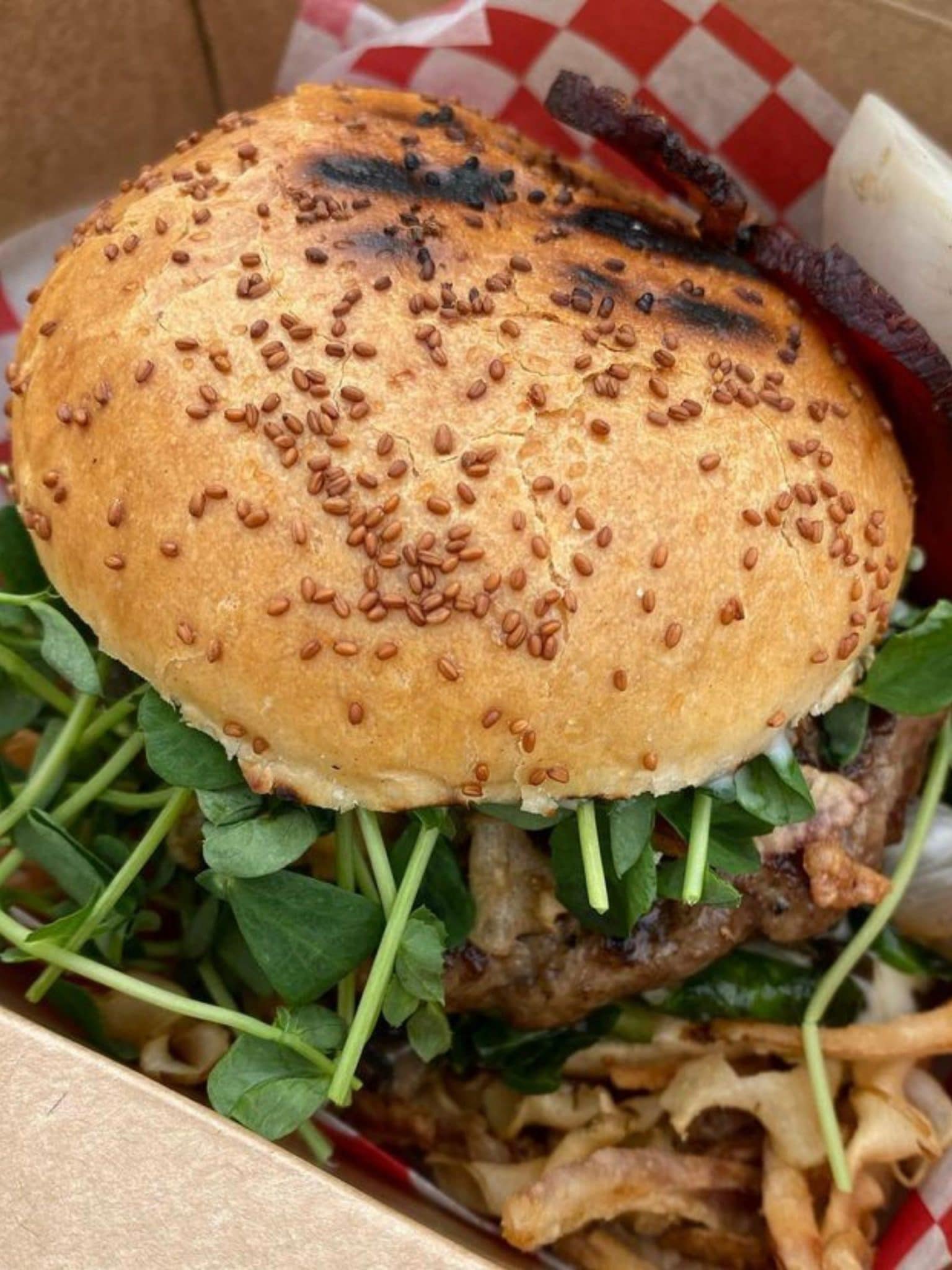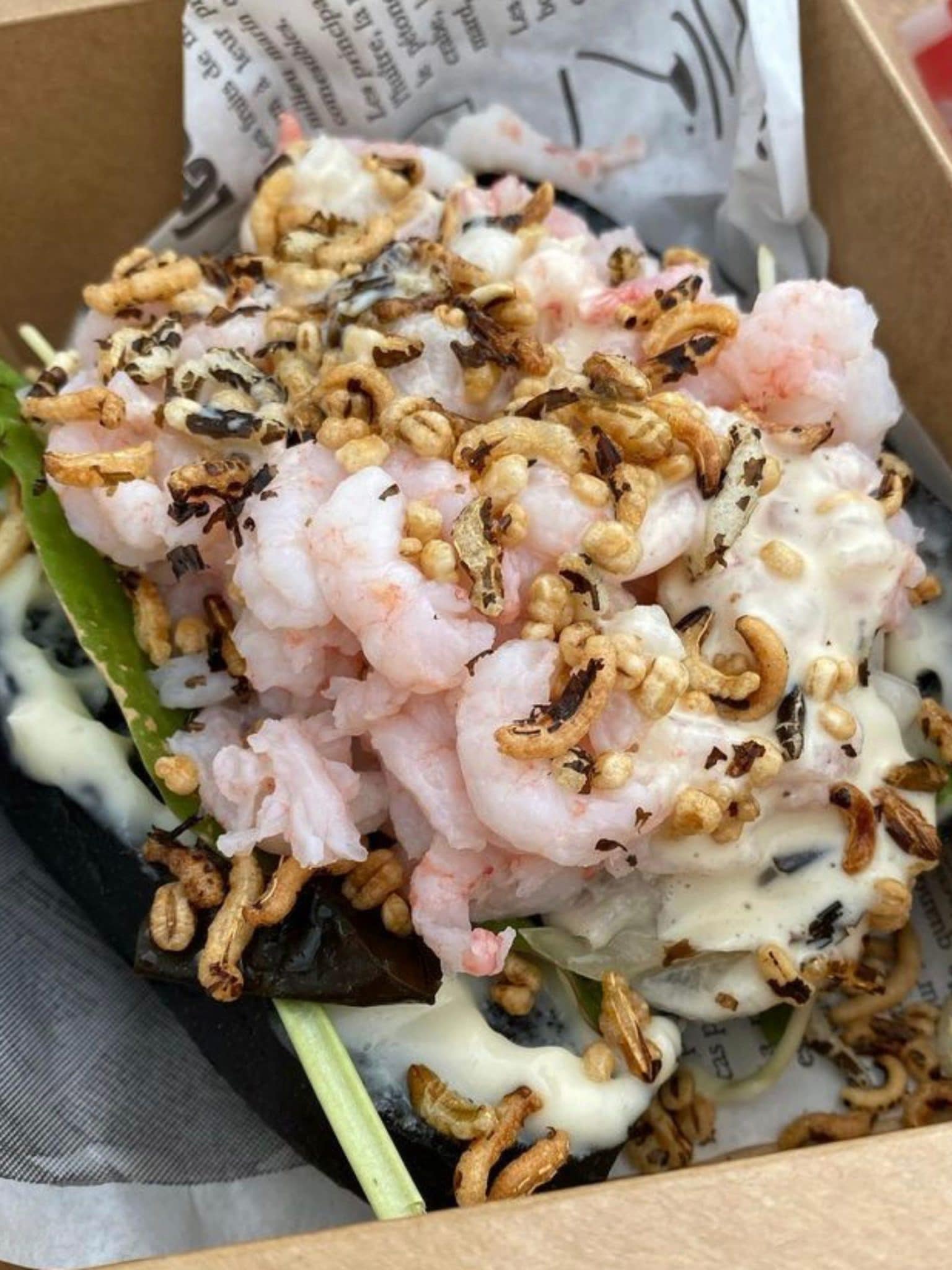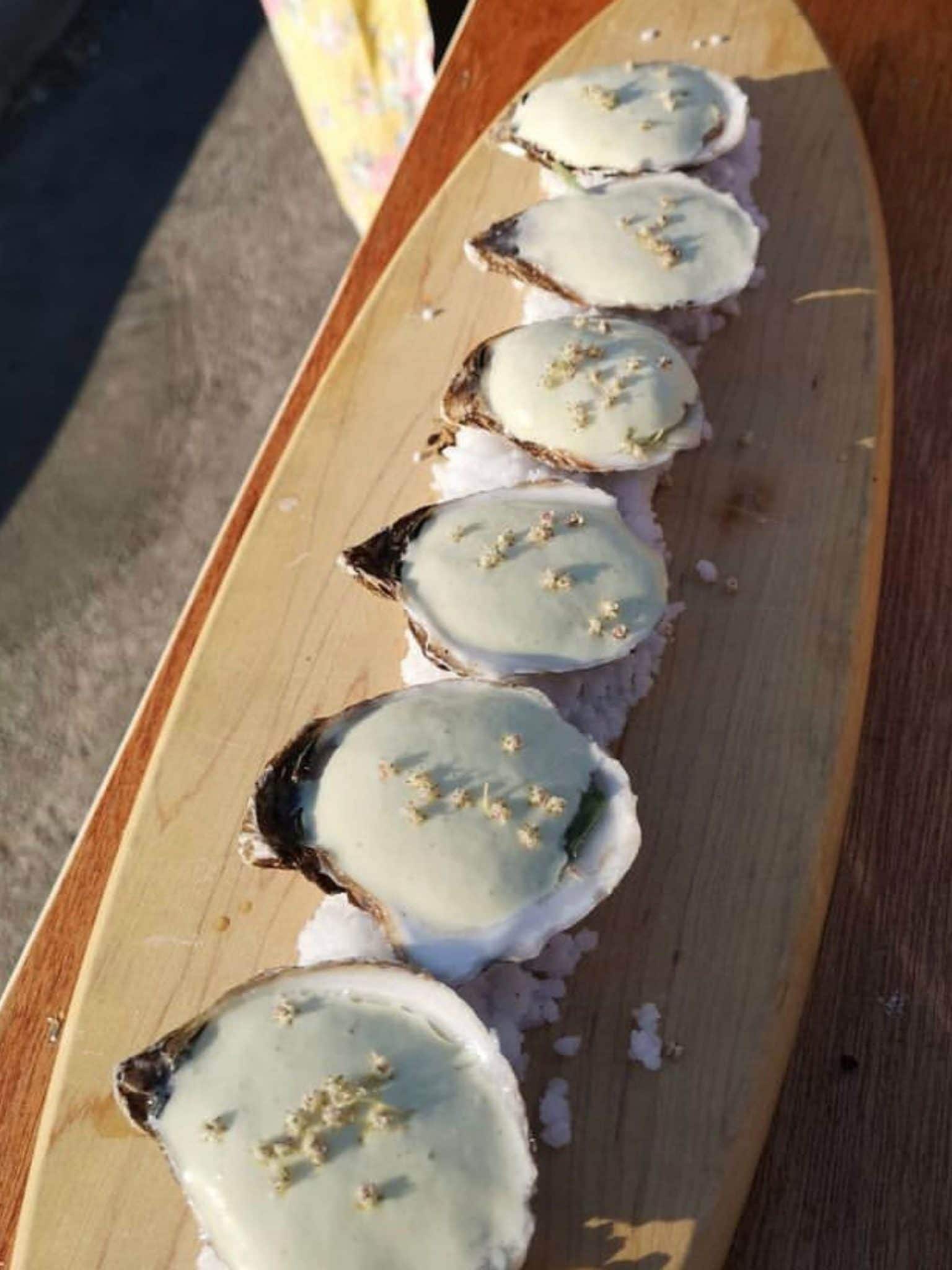 Chez Saint-Pierre

$$$$
Closed temporarily
We know and love Chez St-Pierre, the excellent restaurant with local flavours of the irresistible chef Colombe St-Pierre. Located in Bic near Rimouski, it's just off Route 132 along the St. Lawrence River.
In time for summer, Colombe has reopened her coastal snack bar Chez St-Pierre for the second year in a row. Although it has a bit of the same feel as its big brother Chez St-Pierre, it's a project in its own right, and is very gourmet. In fact, Cantine côtière has evolved a lot since last year. You can still find the snack bar in the striking red containers, adding to its rather nautical look, established in the church parking lot right beside the Chez St-Pierre restaurant. To our delight, Cantine côtière now offers a wine bar and oyster bar, and the oysters couldn't be more local – harvested just a stone's throw from Bic National Park!
In addition to showcasing the impressive landscape, Cantine côtière, with their cuisine, shows us that the Bas-Saint-Laurent is a region overflowing with flavours! On the menu, Colombe has all sorts of surprises in store for us. The star is undoubtedly the Nordic roll, made with Nico's ink bread, Nordic shrimp, seaweed and oyster mushroom antipasto, boletus emulsion, and crispy cereals. It's a feast as much for the eyes as for the taste buds. They also serve a reinvented hot dog made with a smoked meat sausage, pickle, sauerkraut, and arugula, which you can accompany with home fries for the full experience! And these are just two of the gourmet options available in house.
With the addition of the wine bar, you can now leave with a nice bottle to complete your experience! Cantine côtière also offers a mint, rhubarb, lemon and gin slushie.
Take note that no reservation is necessary at Cantine côtière, but be ready to stand in line as its a popular spot! Needless to say, this address is well worth the detour. Enjoy your discovery!
Written by Britanny Clarke
Photography by de couverture @hungrydiana