Café Maison Smith: Charming café in Quebec City's historic area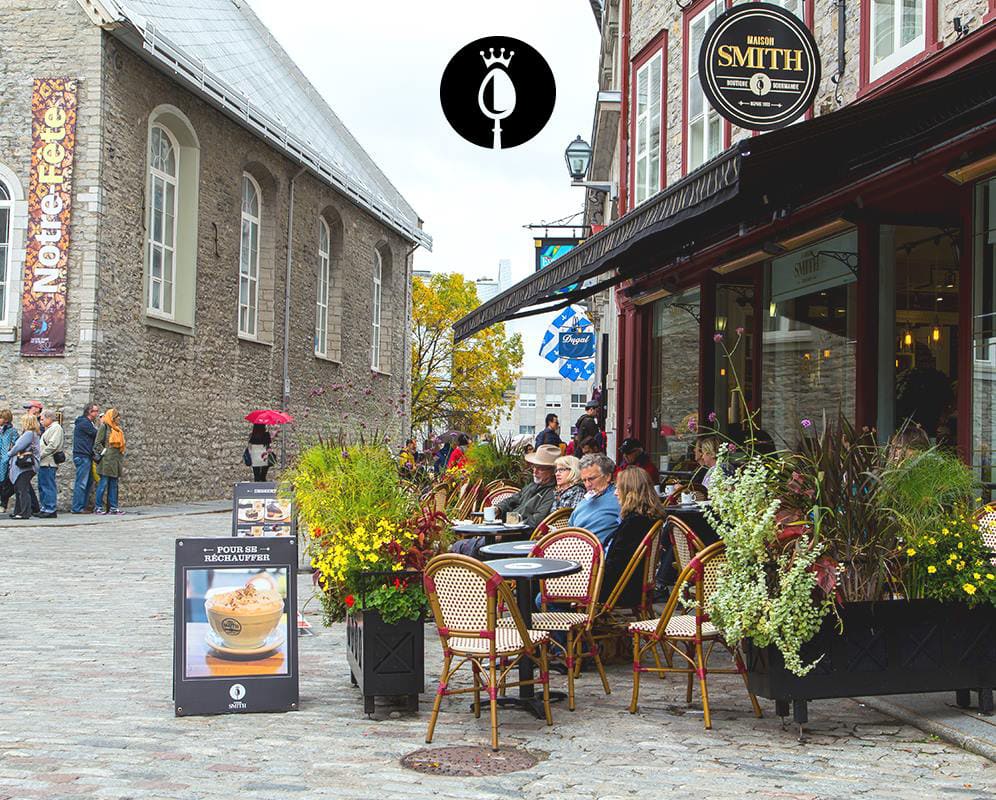 With its very first establishment opened in 2013, Café Maison Smith in Place Royale is a small, quiet place to savour a café while admiring Quebec City's old town.
Although the café opened only a few years ago, it takes its name from the small piece of history of Place Royale that it occupies. Indeed, the ancestral building that houses the café has, for most of its existence, belonged to the Smith family—who occupied the place for over 100 years. Aware of the rich heritage of the house, but also of Place Royale itself, owner Jérôme Turgeon decided to keep the name; a nod to the establishment's past. It is thus on the square that the Smith cafés began, which now have three branches next to each other in Old Quebec, as well as an establishment on l'Île d'Orléans. Today, Smith's cafés cater to two types of clientele: the people of Quebec City and the many tourists who visit each year.
The decor of Place Royale is the work of Jean Morin, who has succeeded in creating a modern ensemble inspired by its history. There are wood accents, with a counter on the left side of the store's entrance. Curving around the top of the café's walls are a few historical photos, lit by the café's industrial-looking pendant lights. The pièce de résistance, however, is the terrace of the Café Maison Smith. In daylight, it is bathed in a beautiful natural light. The café can accommodate a dozen people inside and another dozen on the terrace.
Although Café Maison Smith is primarily a café, it also offers a selection of quick lunches, including an array of sandwiches. The café also offers a nice selection of small sweet treats to accompany your coffee, all developed by Christophe Moniquet. He is responsible for the menu, which he creates in collaboration with the in-store team, but also based on what's available, what's in season, and what the customers' tastes are. When it comes to beverages, the star of Smith's is undoubtedly the coffee; they source their coffee beans from Barista roasters. We suggest one of the many "lattes" of the place, accompanied by one of the house made treats.
Café Maison Smith in Place Royale is a great place to drop in for a coffee, and each establishment has its own unique atmosphere. Perfect for a pause with a warm beverage and a tasty treat, we recommend you experience it for yourself.
Written by Florence
Photography by Maison Smith