Blackstrap BBQ: how to mix love and BBQs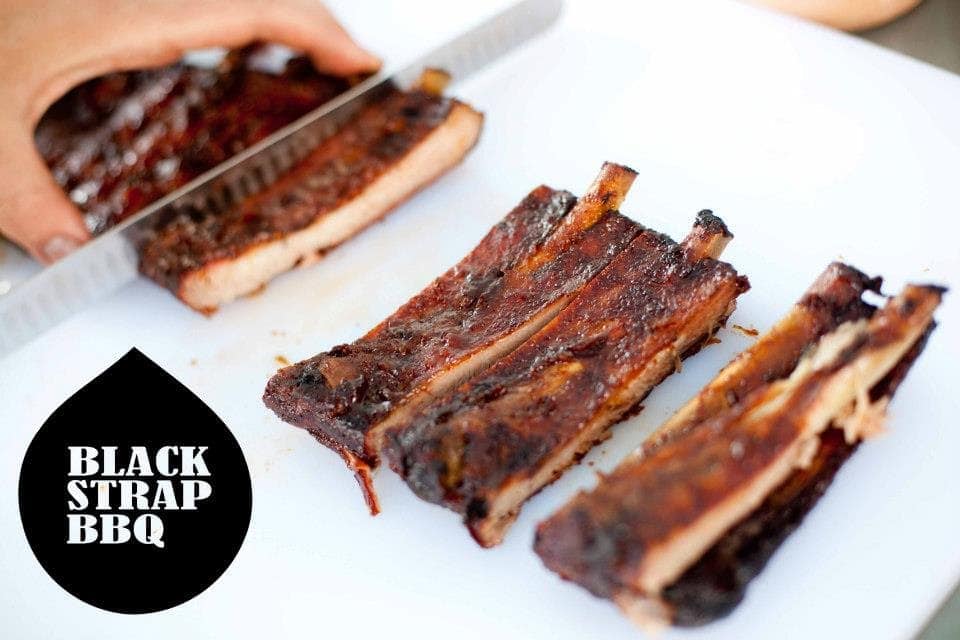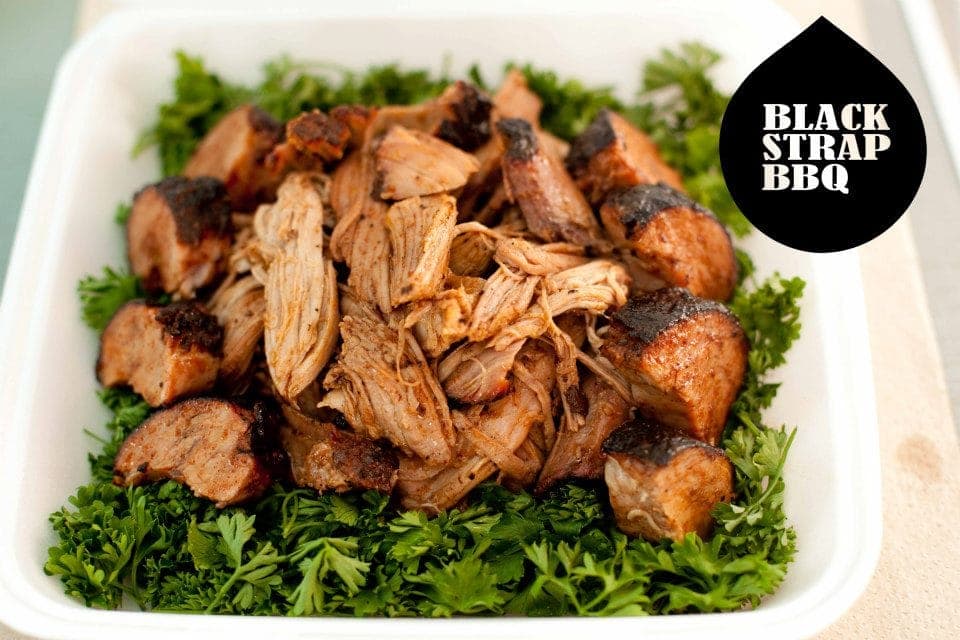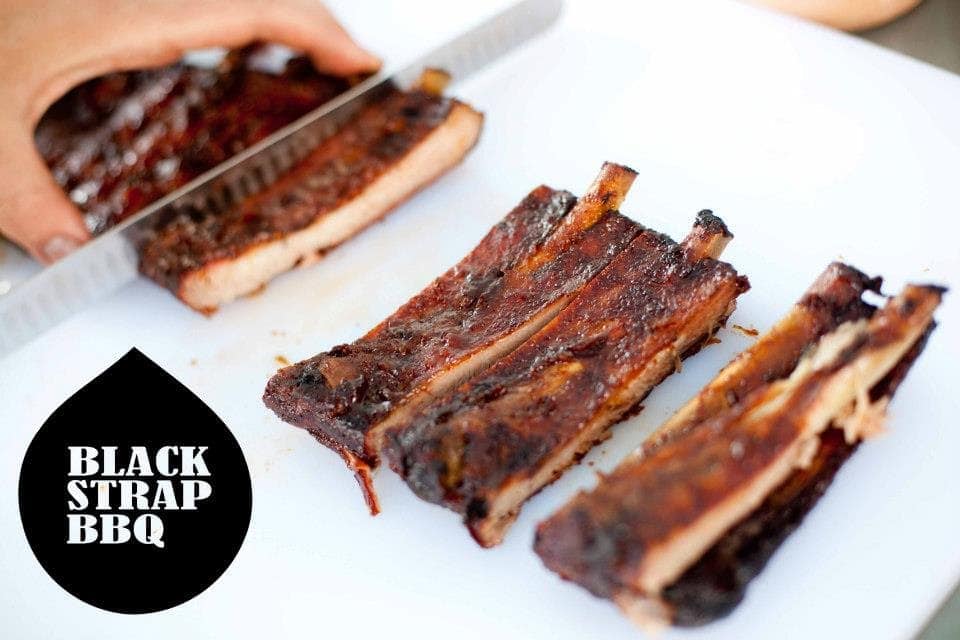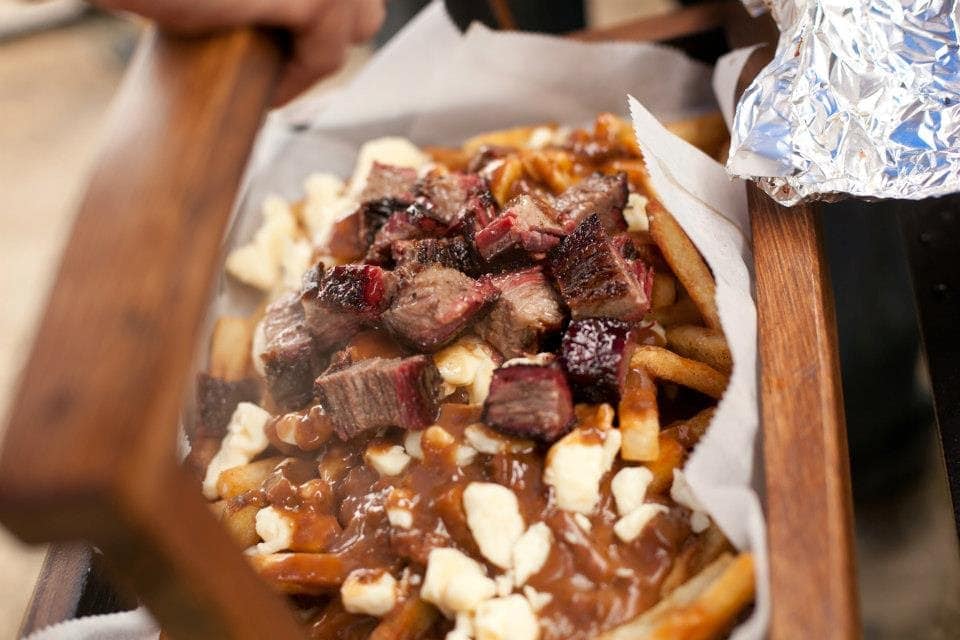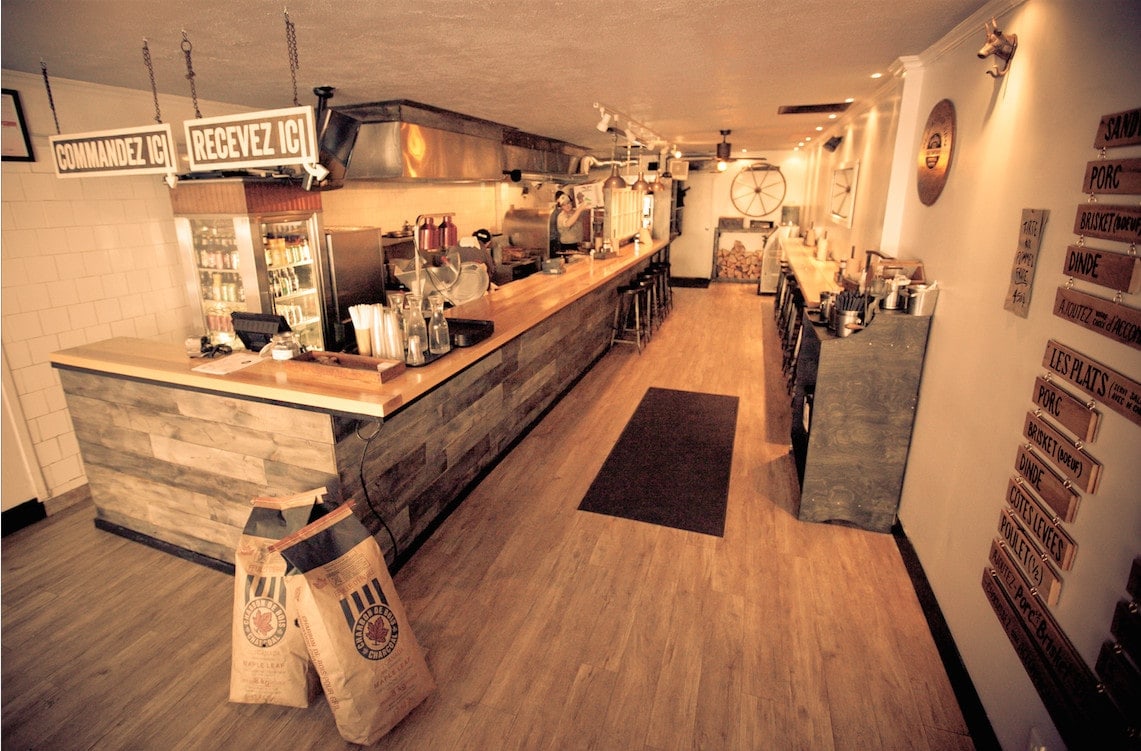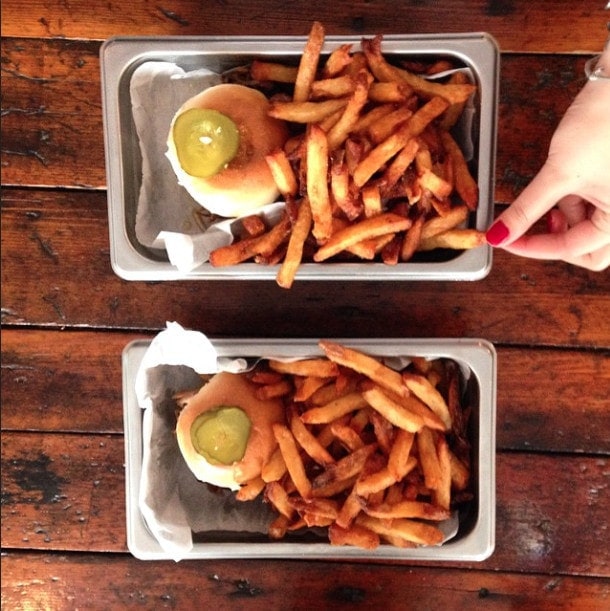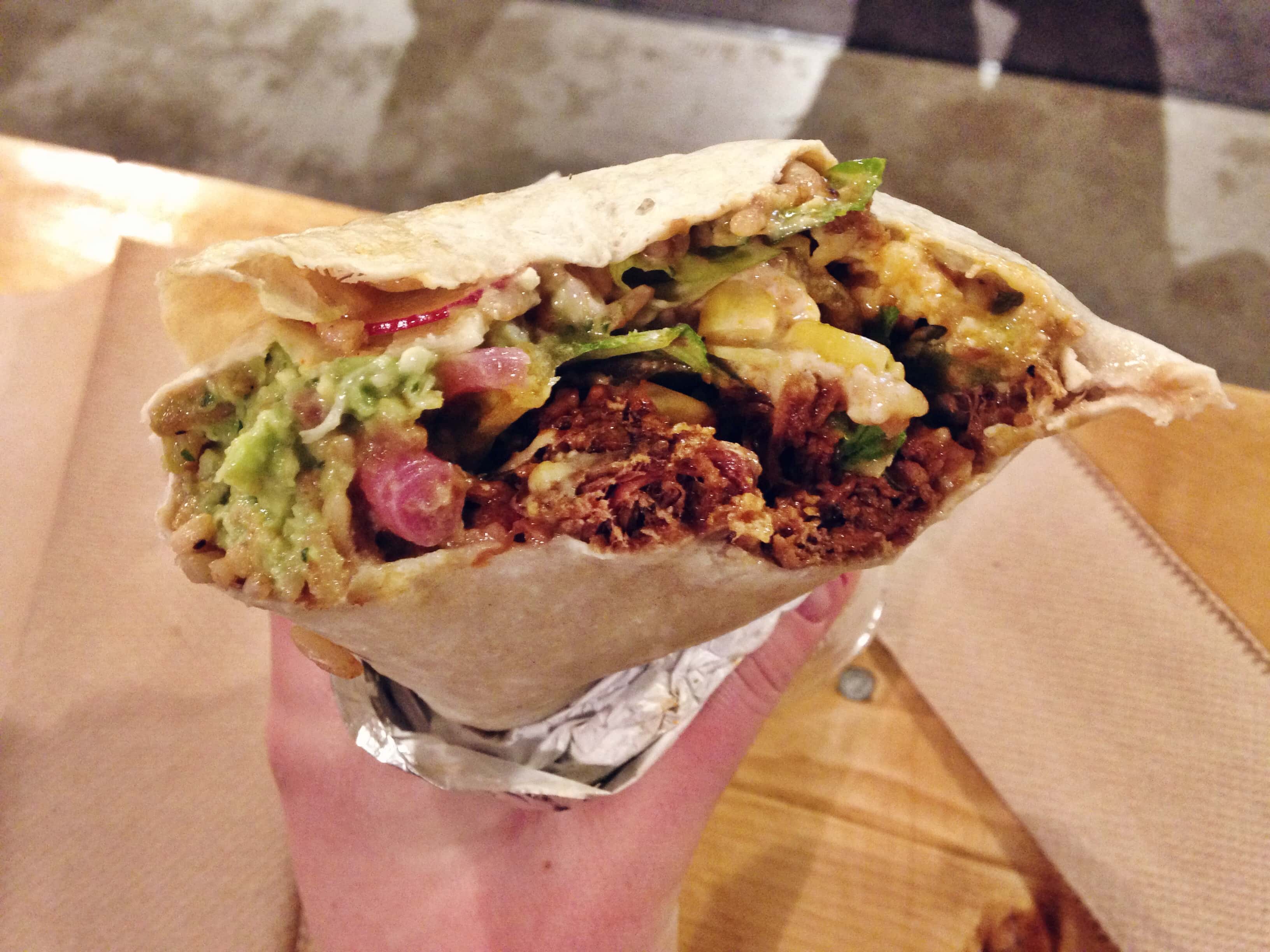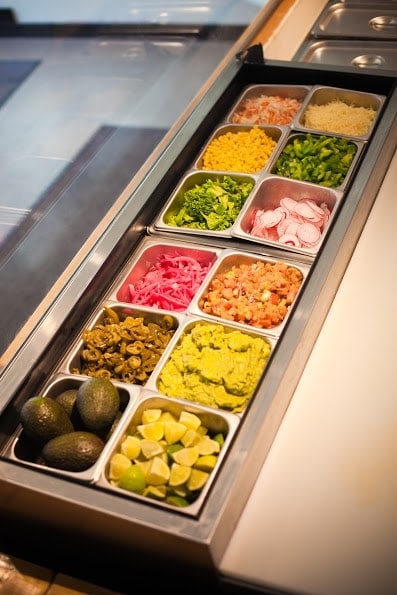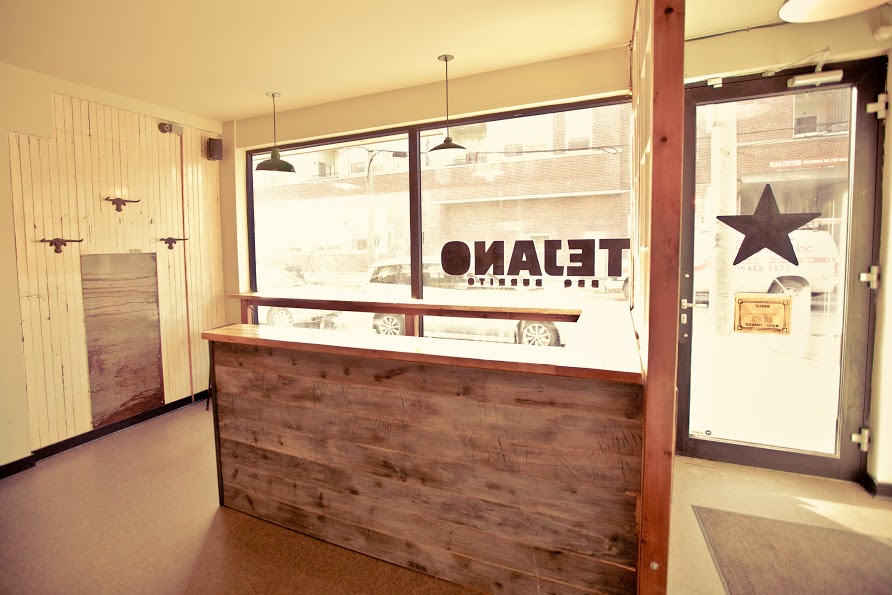 Blackstrap BBQ is a great « joint », as it's called in BBQ lingo, in the Verdun neighbourhood.
And it all started with love … at Café Griffintown in 2012. But it really goes back to Crescent St when Dylan Kier and Clara Barron met and fell in love. They then opened Café Griffintown, produced a child, and sold the café to get going on a classic American BBQ joint. This involved a trip through a number of southern US cities, to check out the lay of the land where everything BBQ happens – Memphis, St Louis, Kansas, Nashville, Kentucky. « We ate BBQ throughout the entire trip. Day in and day out. When we came back, we went vegetarian for a week. We couldn't take it anymore! »
Enter Blackstrap BBQ.
After returning from this pilgrimage, they bought a place on Wellington St at a time when there really wasn't much going on in the 'hood. Now, when you pass through Verdun, it's easy to see how gentrified the neighbourhood has become and how many good little shops have opened up. And thus was born Blackstrap BBQ, an unpretentious classic BBQ joint « showcasing authentic southern style BBQ ». It's all about one thing – great food at one of Montreal's best BBQs, where pork, ribs (one of the best ribs of Montreal), turkey, chicken, beef (Alberta beef brisket) and many other sins tempt your palate. Blackstrap BBQ also offers one of the best poutine in the city. We chatted with Dylan in December 2017, just before they opened their latest venture, Tejano Burrito, and he explained that Blackstrap BBQ's beef takes at least 12 hours to cook and the chicken between 4-6 hours – that's a great reason why this is perfect comfort food and why it all tastes so good.
The 'joint' is set up for counter service so while you are waiting, make sure to check out the smoker and 'pit master'. The premises are pretty bare bones, and it must work because nothing appears to be missing. Choose from the menu items that are listed on small pieces of wood and hung on the wall, a nice touch as are the deep metal dishes holding the food. You can hang out on the benches around some worn-looking wooden tables and look around to catch the many trophies that Blackstrap has won at BBQ competitions.
It was after one of these competitions that the owners decided to open another restaurant – Tejano Burrito.
Written by Élise Tastet





Blackstrap BBQ

$$
Monday: Closed
Tuesday: Closed
Wednesday: 12:00 – 9:00 PM
Thursday: 12:00 – 9:00 PM
Friday: 12:00 – 9:00 PM
Saturday: 12:00 – 9:00 PM
Sunday: 12:00 – 9:00 PM