Arepera: The benchmark for arepas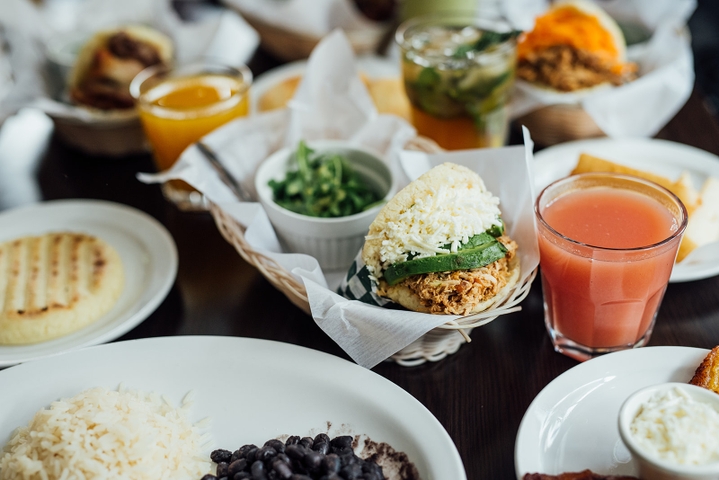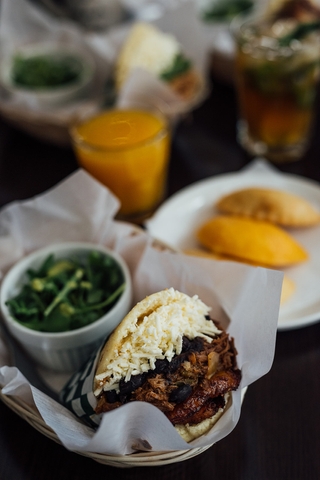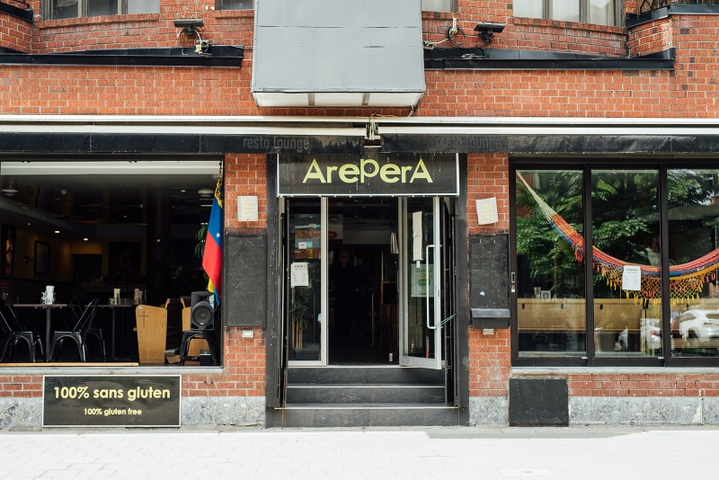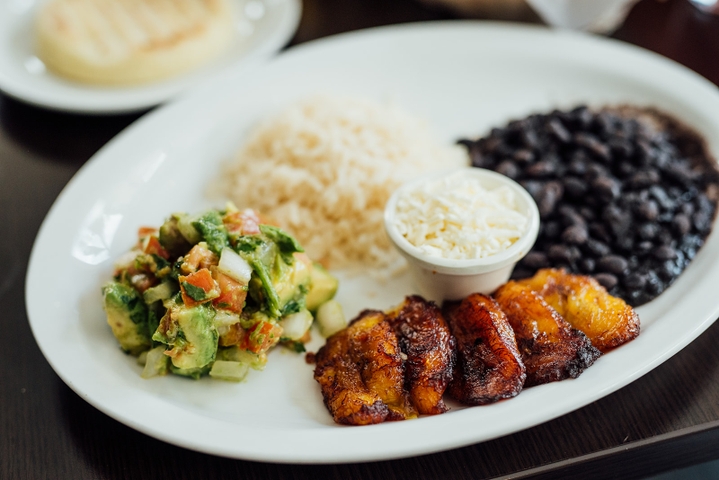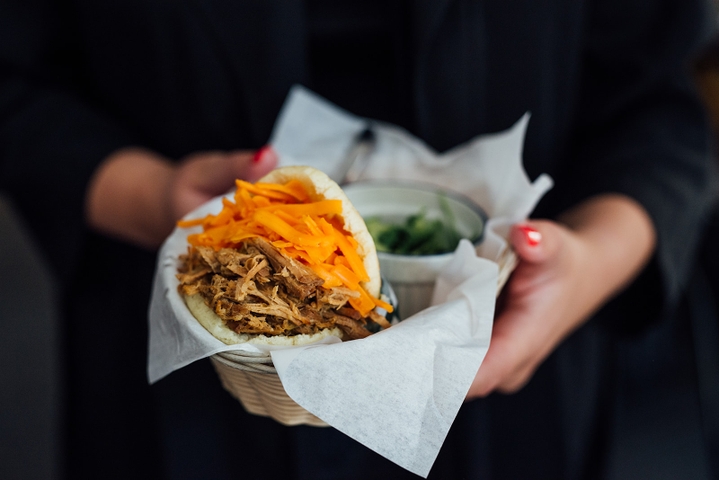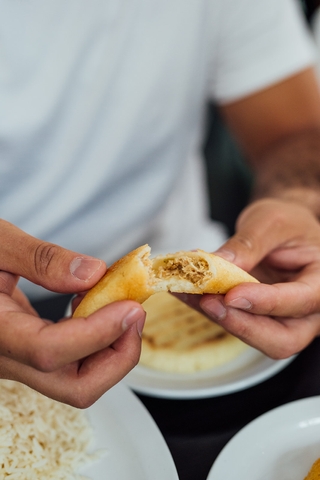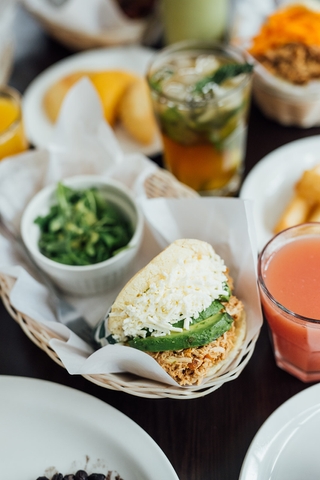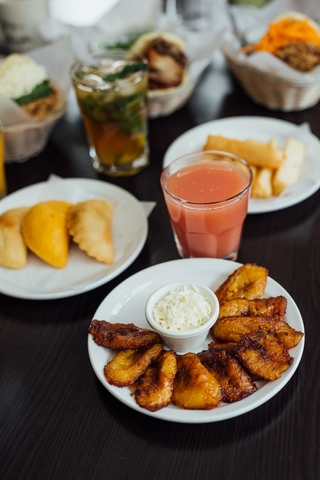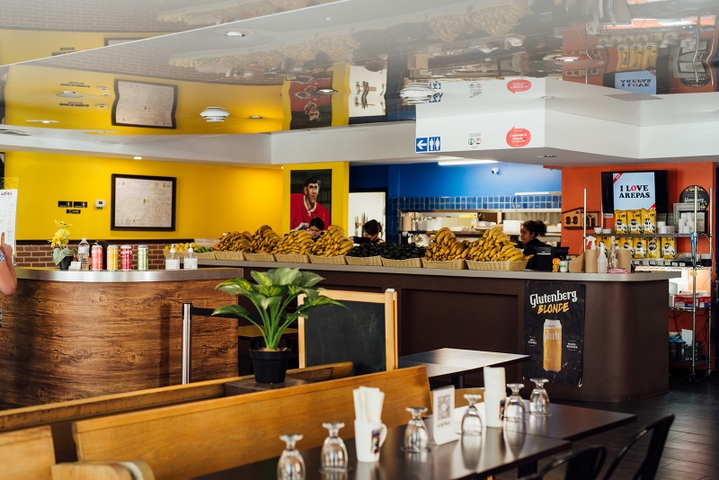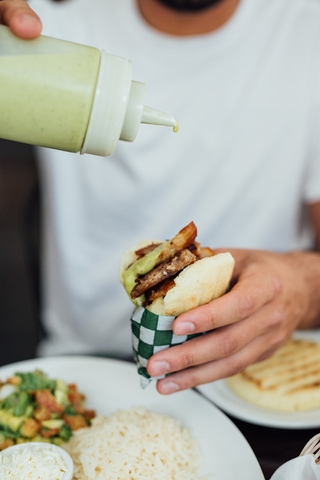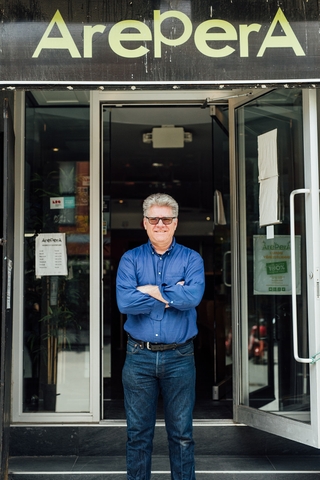 Arepera

$
Monday: Closed
Tuesday: 12:00 – 9:00 PM
Wednesday: 12:00 – 9:00 PM
Thursday: 12:00 – 9:00 PM
Friday: 12:00 – 9:00 PM
Saturday: 12:00 – 9:00 PM
Sunday: Closed


Owner(s) Max De La Concha
Opened 2011

Accepts mastercard, visa, cash, debit
100 Seats
Accepts groups
Formerly on Duluth Street, Arepera moved to Prince Arthur in 2018. "We could no longer keep up with the demand. The small 25-seat restaurant gave up its space to a new establishment that could accommodate more than 100 people. A blessing in disguise," says Max De La Concha, owner of the restaurant.
Arepera
Max left Venezuela in 1995. In 2011, he opened the first version of Arepera. "We cook according to the authentic and traditional recipes of our country, adding a family touch. By the way, every member of my family is involved in the restaurant. We are very proud of that", explains the friendly owner.
An arepera is a place where arepas are sold. This small corn bread, which is warmed on a griddle and stuffed, is an iconic Venezuelan and Colombian dish—and it's delicious.
You can choose from a wide selection of delicious fillings: chicken, pulled pork, vegetarian, vegan, fish and more.
The menu also includes several other items: empanadas, plantains, and chicharon, to name a few.
There is also a great list of tropical cocktails to accompany your arepas. By the way, two arepas should be enough to satiate big appetites, but one is more than enough for those with smaller appetites.
"The greatest gift of all is to see a child finish his plate. They say that the truth comes out of the mouths of children. I guess the rule applies in reverse as well. If kids like it, it's really good! And between you and me, they are also future customers," the owner jokes.
Traditionally gluten-free
The arepas are 100% gluten-free, traditionally. According to Max De La Concha, this is the best alternative to the classic sandwich for people with allergies or intolerances.
In the same vein, the establishment also offers gluten-free beer. A dream for those with celiac disease!
Arepera is the place to go for arepas, and for a delicious and satisfying meal!
Written by Gabriel Belzile
Photography by Alison Slattery