Roland Del Monte: Meilleur Ouvrier de France, conquering Quebec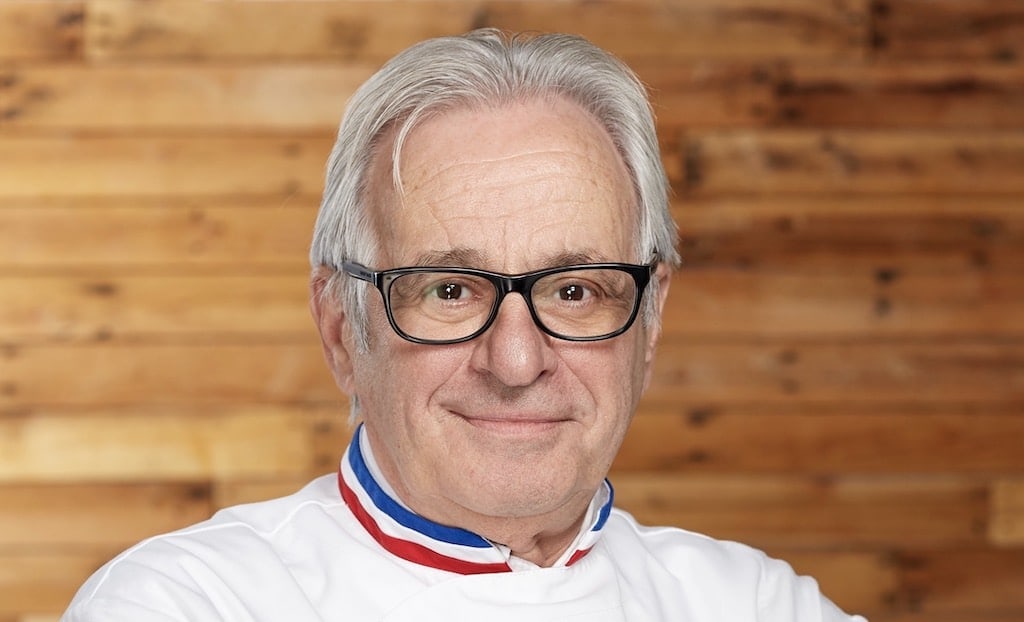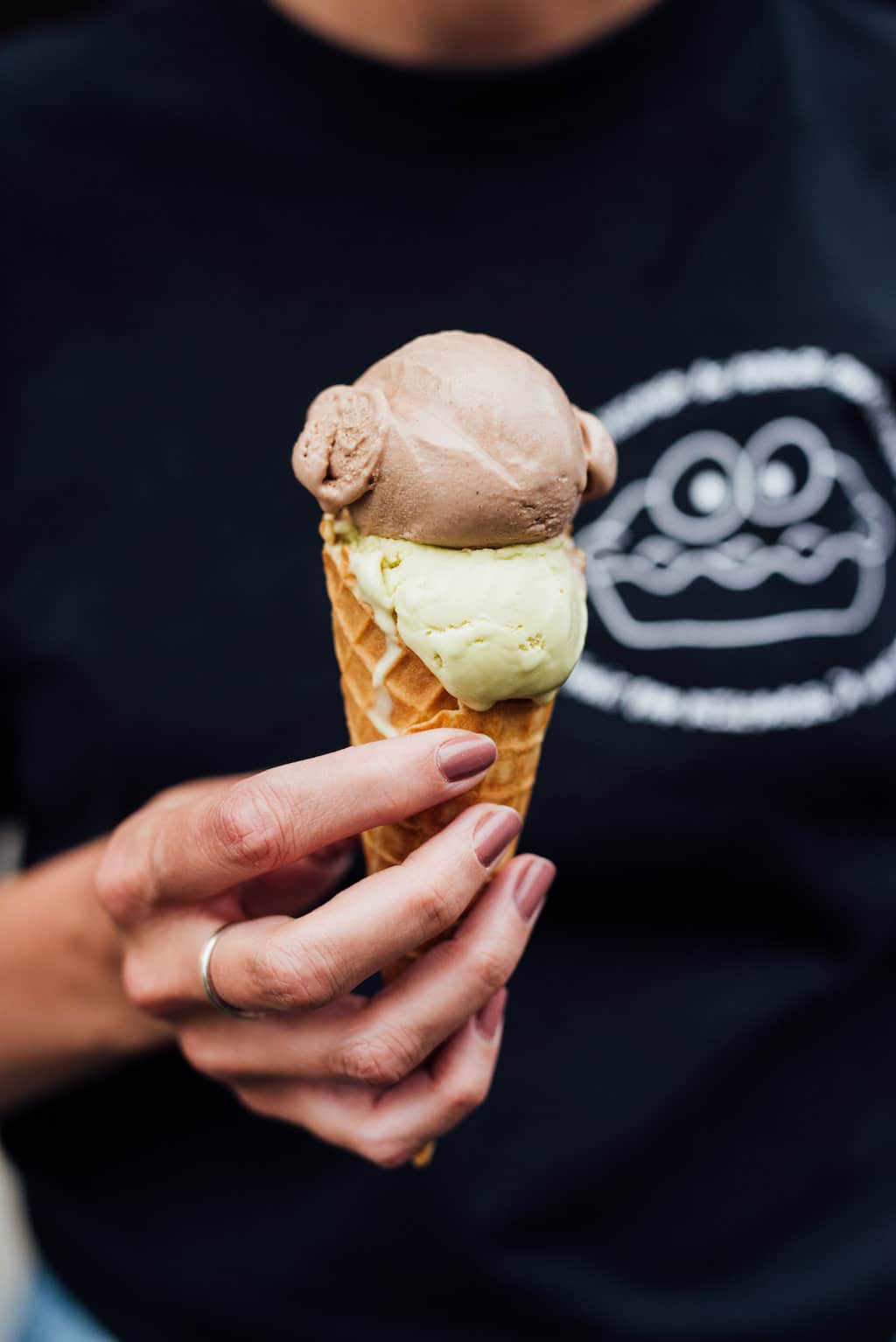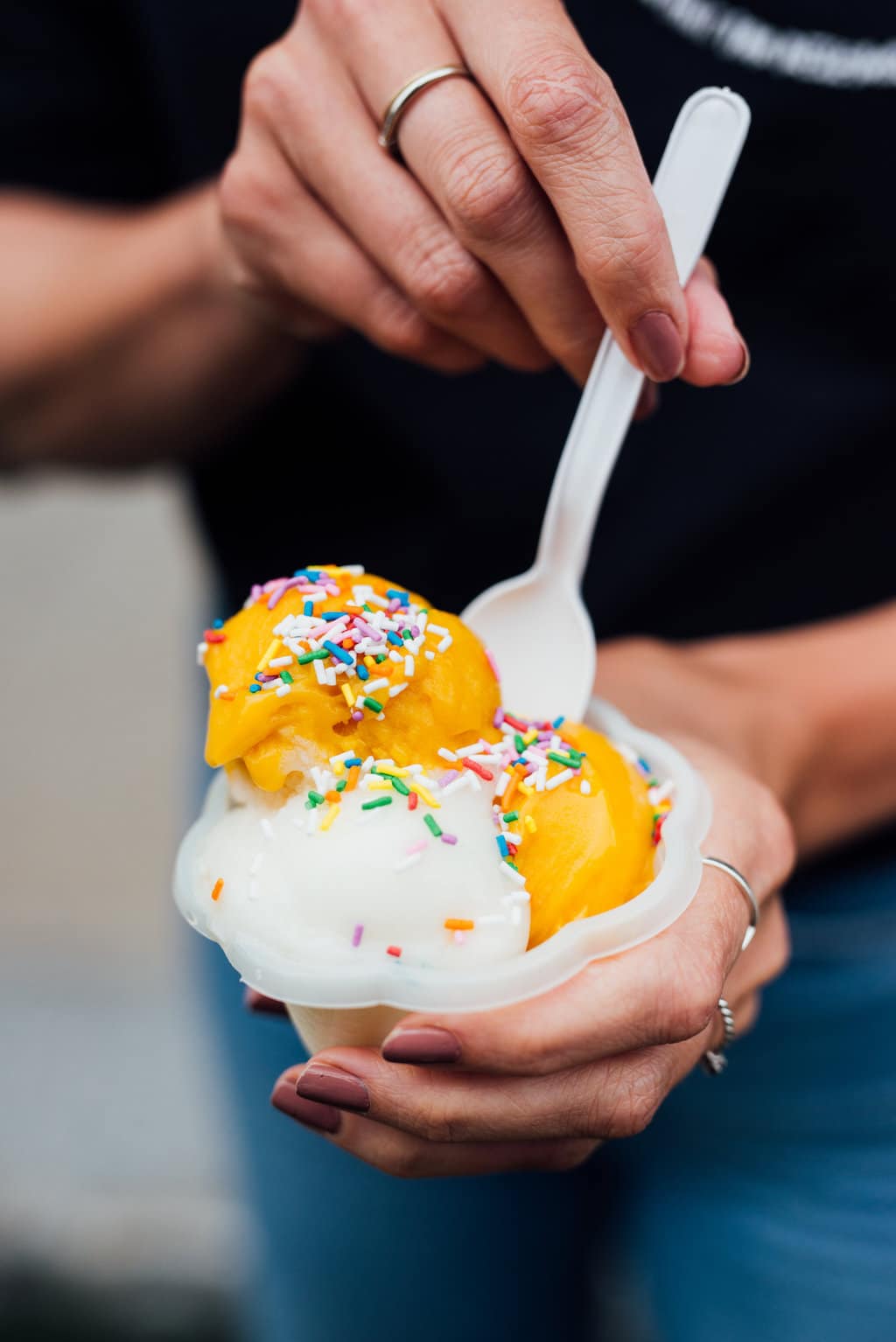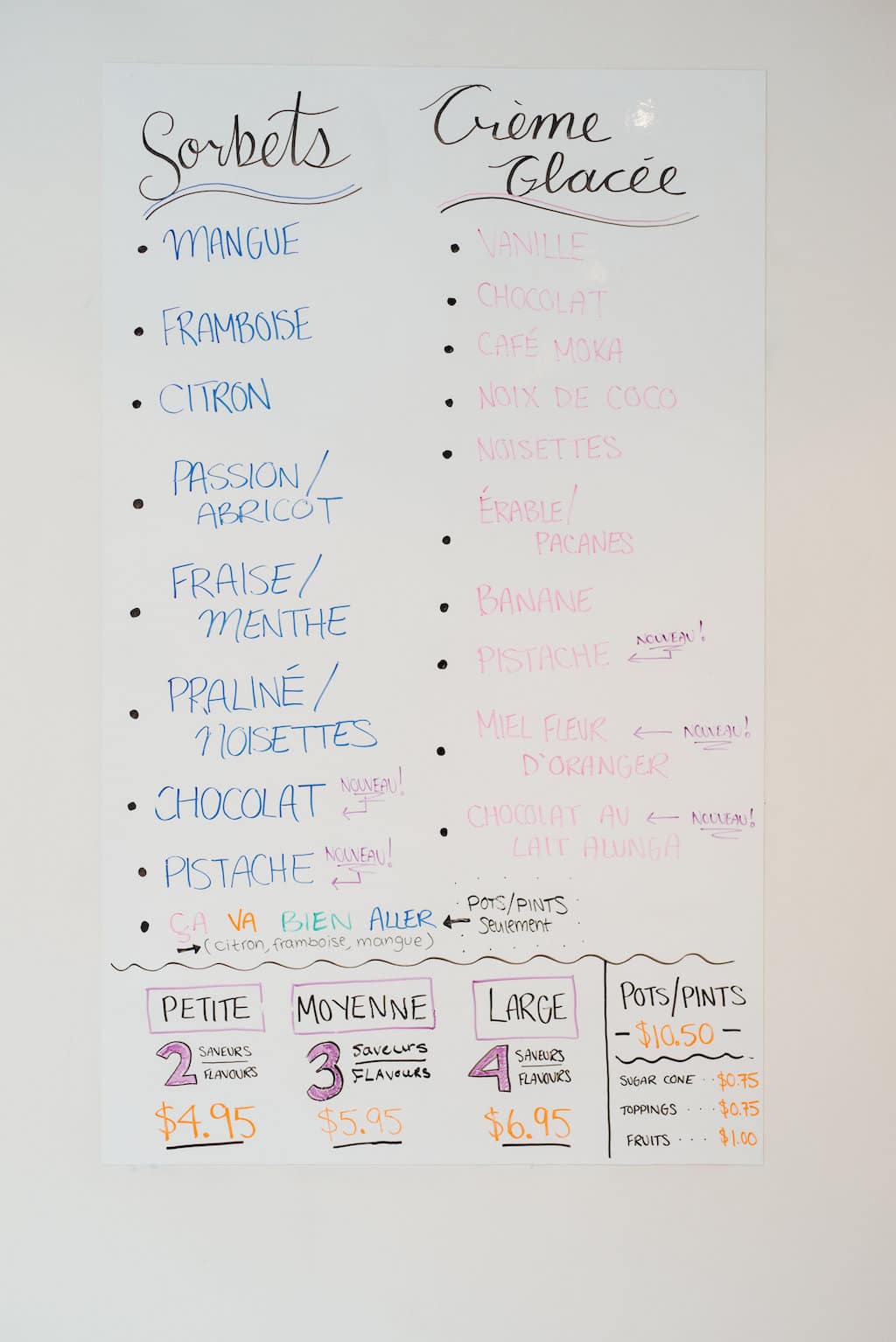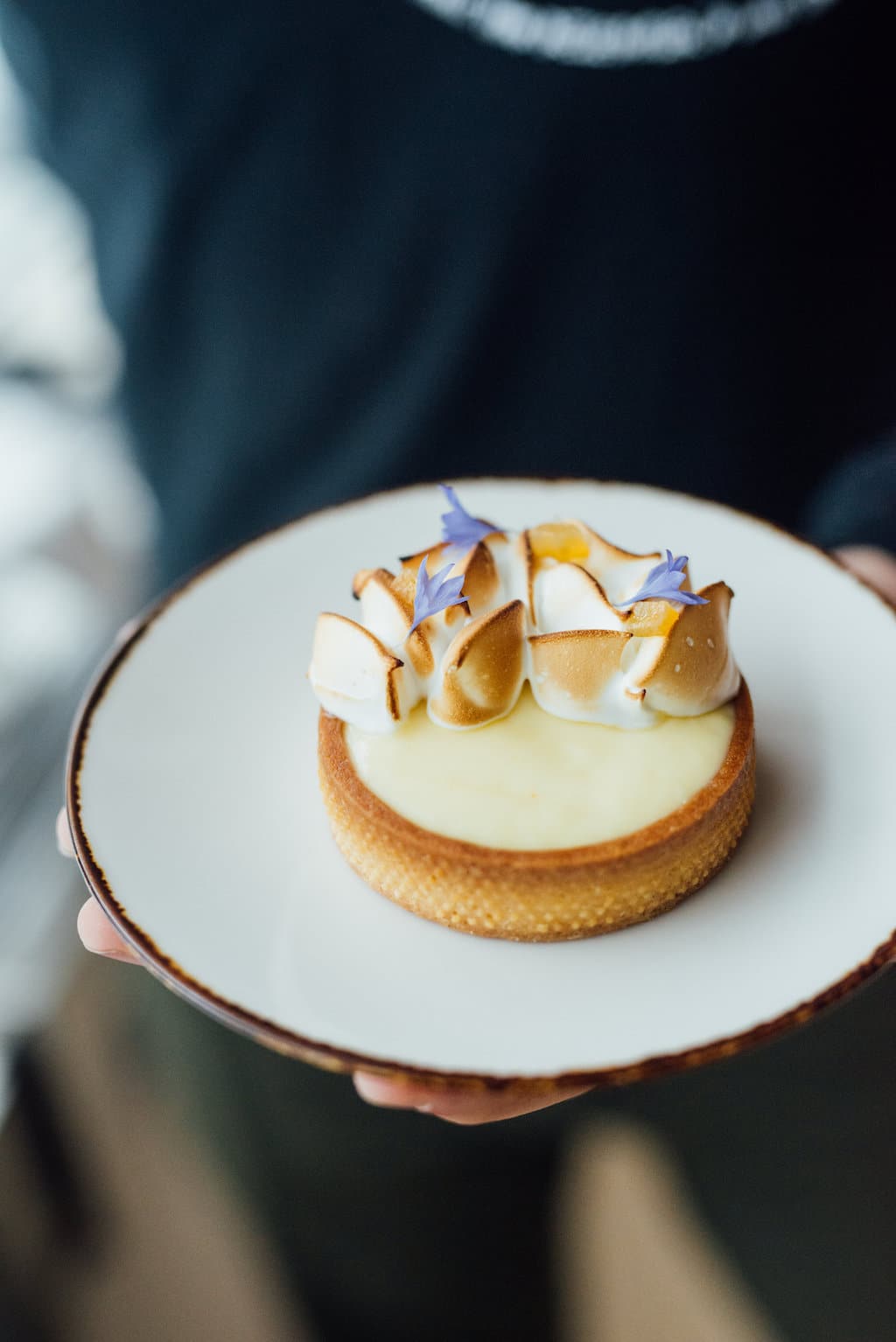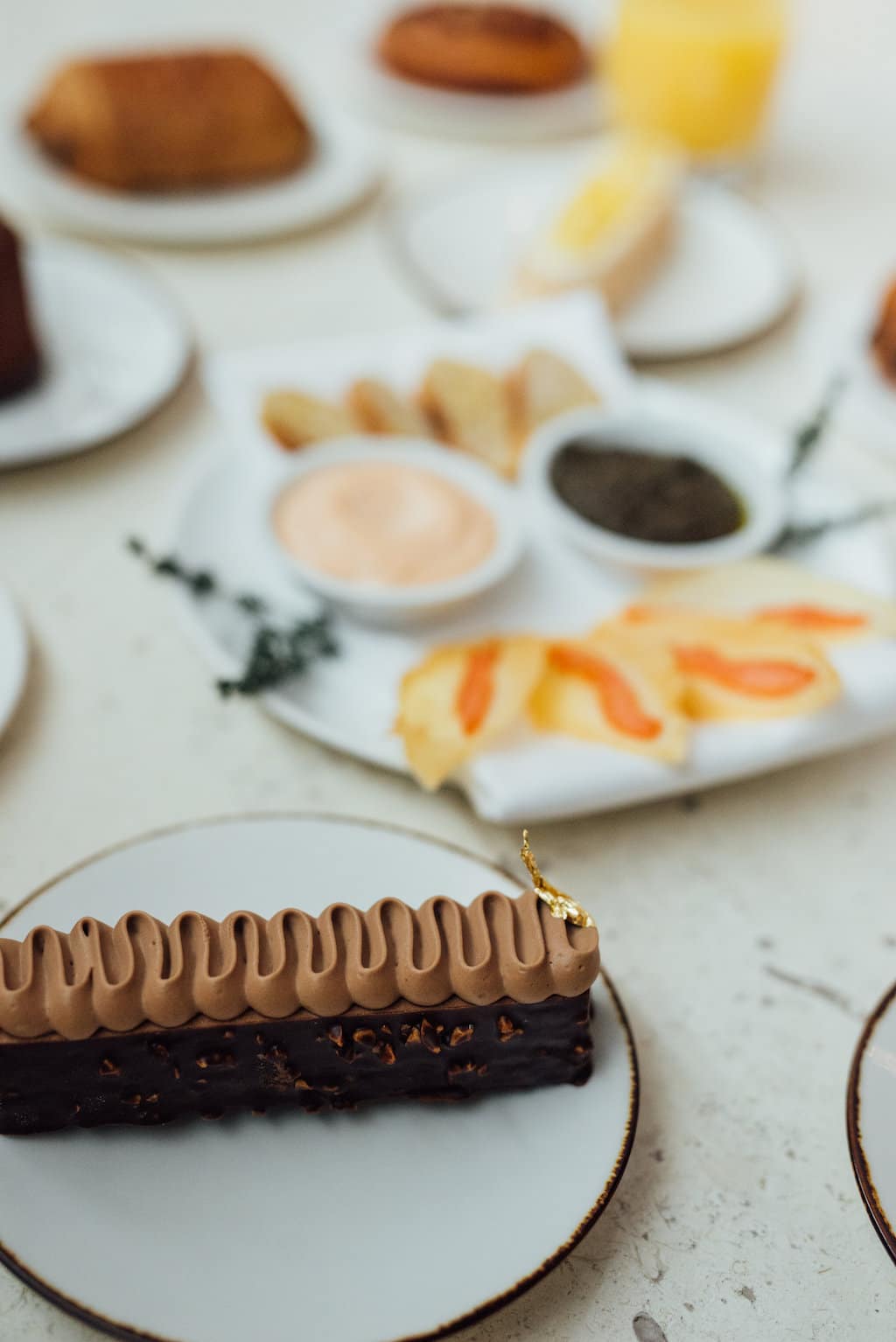 You may know chef Roland Del Monte for his excellent ice cream at L'Art Glacier, the irresistible new boutique in Westmount; or you may know him for his incredible kindness. Whatever the reason, this Meilleur Ouvrier de France (MOF) is a chef to know!
Roland Del Monte is one of these chefs who stumbled into it when he was young. The chef was born in Bormes-les-Mimosas, a charming village on the French Riviera, into an Italian family. "I always have the memory of the pot on the stove, my mother cooked a lot and passed on to us the taste for good things." His father was a mechanic and his mother a hairdresser; nothing that would remotely resemble pastry making and yet his first memories of the industry go back to his young childhood, more precisely between the four walls of his neighbourhood bakery." I have always liked sweet things more than savoury; I am a great gourmet and I have a sweet tooth, it cannot be explained." While it can't be explained, you can certainly feel it beyond any doubt in his creations! Roland is a master in the art of French patisserie and also stands out in the making of his excellent ice creams.
Why patisserie and not cooking? "There is something technical about patisserie, it deserves precision. It's meticulous work that always requires more work, I never get tired of it."
His career as a chef began when he was a teenager still living with his parents. To earn some pocket money, he started at 16 with seasonal contracts in the kitchen. In winter, he worked in the restaurant Au Caprice, an establishment in the ski resort of Courchevel and, in summer, he stayed on the French Riviera at the Hôtel de la Lune. He continued to learn the techniques of French patisserie until he was in his twenties.
As is the custom, he left for Paris to learn his trade at the dawn of his twentieth year. Once established in the French capital, he worked at Jean Millet, rue Saint Dominique, an excellent patisserie that unfortunately no longer exists. The chef perfected his techniques in the making of millefeuilles, babas au rhum, Saint-Honoré, and other great classics of French patisserie.
After a year he decided to return to Bormes-les-Mimosas to pursue his master's qualification, the highest diploma a pastry chef can obtain. As part of this training, the chef was encouraged to take the test for the Meilleur Ouvrier de France, the Holy Grail of cooking, all specialties included. Many chefs dream about it, but few manage to obtain it. The title of Meilleur Ouvrier de France was awarded to Roland Del Monte for his creations of exquisite ice cream. He is everything one imagines when one thinks of a MOF: a humble chef who excels in what he does, for and only for the love of the profession and the quest for perfection.
When he obtained his MOF title, he was approached by a Canadian journalist from Montreal who invited him to participate in Montréal en Lumière. A great lover of travel, he accepted and found himself a guest chef at the Sofitel restaurant alongside Olivier Perret. While he cannot remember the exact date of his trip to the Belle Province, he does remember all of the pivotal encounters that would change the course of his career. During that particular year of Montréal en Lumière, he had the opportunity to work with L'Érable du Québec, and made a maple ice cream. This event marked the beginning of his career as a pastry chef and ice cream maker in Quebec!
During this trip, Roland also befriended the executive chef of the Renoir restaurant, Olivier Perret, who asked him to come and work alongside him as a pastry chef. "It took me a few years to get everything lined up, I was constantly going back and forth… but I finally established myself in Quebec 11 years ago."
After moving to this side of the Atlantic, Roland was approached by Mr. Jean-Jacques Berjot, Sales Director of Canada Gourmet & Specialties, who appointed him as an ambassador for Cacao Barry. Whether at the Europea restaurant, the Birks Hotel restaurant, or the Renoir, the pastry chef has shown exceptional mastery in making chocolate shine in all its forms. He has more than one string to his bow; he was, of course, in charge of the dessert menu of these different restaurants but was also in charge of room service, banquets, and other events of all kinds. Great French classics, petits fours, verrines, marshmallows… there's nothing he can't do. His favourite desserts? The baba au rhum and the millefeuille! Two timeless classics that the chef masters to perfection.
In 2020, at the end of the confinement, he launched a brand new project on Greene Street in Westmount: L'Art Glacier. Since June 20th, he has been making delicious ice creams and sorbets there. You can taste the staple flavours of chocolate (Cacao Barry), vanilla, raspberry, mango, and more, as well as more sophisticated flavours such as the honey and orange blossom blend and Alunga milk chocolate. Roland thrives in his role as an ice cream maker because of his love for the meticulous and precise side of the trade. "I love ice cream, I eat it every day, even in winter. It's my guilty pleasure and I've made it my job."
With the days getting colder, the chef plans to change the store's menu a bit and incorporate delicious cookies and macarons along with pints of take-out ice cream.
Roland Del Monte is not only an excellent pastry and ice cream chef, he is also a born educator. Throughout his career, he has been invited all over the world to give courses and trainings. He is regularly invited to the Shanghai Chocolate Academy to share his knowledge and passion with participants.
Not far from Sherbrooke Street, chef Del Monte also gives courses at the Institut du Tourisme et d'Hôtellerie du Québec to future pastry chefs.
He who knows how to give, knows how to receive. Roland brings back many inspirations from his travels; from the refined character of Japanese dishes to the exotic fruits of Venezuela, his cuisine knows no boundaries. He is particularly marked by his travels in Asia, where he appreciates the finesse found in the tastes, in the plates, and in the vision.
"I met the right people in the right place," he says in all humility. Luck or innate talent? Probably a mix of both. In any case, this chef amazes, dessert after dessert.
Written by Sophie Monkman