Hubert Marsolais: The outstanding restaurateur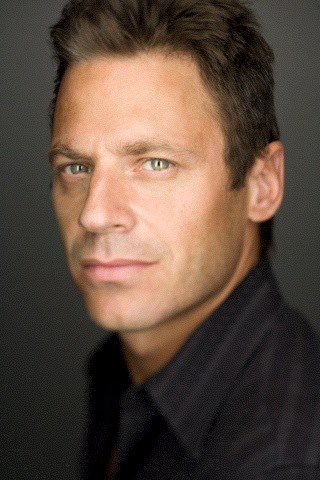 In the tsunami of restaurant openings and closures, one wonders what makes a restaurant successful. Why do some places stay popular, loved, and profitable after years of operation? In Montreal, four of the best restaurants are without a doubt Club Chasse et Pêche, Le Filet, Le Serpent, and Il Miglio. None of the establishments advertise, either on social networks or with the press. And yet they roll non-stop and their customers are more than satisfied. Meet the co-owner of these restaurants, Hubert Marsolais.
A journey of apprenticeships
Hubert began his career at the (now-closed) restaurant Luna in the early 90s. "I did everything there, and I learned a lot. I then went to Brussels in Europe to work at the Volle Gas restaurant in Uccle. When I came back I became the maître d' at Luna, I was 24 years old. There, I worked with Mario Borges (now Portus Calle) and for Robert Disalvio". Hubert worked in various positions in the restaurant world and rubbed shoulders with seasoned mentors. Again, working in multiple positions in a restaurant does not equal success, but it does give you an understanding of the role and importance of each of them. He worked hard at Luna and then at a few other restaurants as a maître d'—including, from 1995 to 2000, at the Japanese restaurant Soto, where he met chefs Junichi Ikematsu (Jun I) and Naoki Yusa—before deciding to start his own business.
Humility
In June 2001, Hubert opened the late-night restaurant Cube (now Hambar) with Claude Pelletier and three others in the St. Paul Hotel. The restaurant was an incredible success and everyone came to eat and party. However, Claude Pelletier and Hubert left the project, three years after opening, following a dispute between partners. "We screwed up, but we learned. We were poorly surrounded. Nobody is perfect." Everyone makes mistakes; the hardest challenge is often to get back up, open your mind, and readjust your aim. Following this experience, the two entrepreneurs began their quest of opening little gems across the city.
Humanity
Six months after the Cube adventure, on December 31, 2004, Hubert opened the Club Chasse et Pêche with his associate Claude Pelletier; with whom he would be a partner in all his future projects. Lambert Vincent of Cube followed them and became the dining room manager. On February 14, 2011, Hubert and Claude opened the restaurant Le Filet on Mont-Royal Street; they partnered with Yasu Okazaki as chef de cuisine as well as with Patrick St-Vincent who manages the room with grace. On December 31, 2013, the two partners opened the restaurant Le Serpent at the Darling Foundry and teamed up with chef Michele Mercuri, the charming Denis Lessard as maître d', and Philippe Boisvert, his head sommelier since his days at Cube. In all his establishments: "Service is essential in a restaurant. You can be praised by the critics, but if your front of house team is not solid, you will not survive. We believe in loyalty and hard work; we have people who have been with us for over 15 years, and we like to grow with them. Sometimes we do projects almost solely to grow our staff, to grow them with us."
Quality
With Claude Pelletier's lush and sophisticated cuisine, Club Chasse et Pêche was one of the first restaurants to offer a menu of luxury comfort food. In 2004, the rather rich, but highly sought-after cuisine was quite rare. Claude Pelletier is the executive chef and Mélanie Blouin is the chef de cuisine. Philippe Boisvert was in charge of the wine list until the opening of Le Filet in 2011, passing the role to Ray Manus; Ray has been working with Hubert since the Soto in 1996.
Le Filet is a seafood restaurant with Japanese inspirations. The talented chef de cuisine and partner in the project, Yasu Okazaki, prepares the refined and delicious delights. Today, Gaizka Brassard is in charge of the wine list.
As for Le Serpent, Michele Mercuri's impeccable cuisine has a bit more of an Italian brasserie approach. The wine list is curated by sommelier Philippe Boisvert.
In each of their establishments, the menu is simple, but executed with sensitivity and flair, from start to finish.
Authentic spaces
The decor of the Club Chasse et Pêche was created by designer Bruno Braën, with the collaboration of Hubert and Antoine Laverdière for the lighting. The space is intimate and dark, and conducive to having a good time.
The decor at Le Filet and Le Serpent was created jointly by Hubert and Annie Lebel (of in situ atelier d'architecture). "I take pleasure in each restaurant with the integration of works of artists that I like, and whose pieces are in a dialogue with the restaurant in its purpose, but also with its light, its materials, its angles, etc.. I like to develop restaurants in singular spaces and places with strong personalities. This leaves room for imagination and creation." Each of his addresses has something special; a soul of their own, with an undeniable comfort and elegance.
The secret?
So how does he create such popular restaurants that don't go out of style? "That's the thing. Trends. You don't want to do something that's trendy. You want to invent something. I think that's what makes a classic. Bringing a concept from somewhere else might not be the best way, the idea might get lost. You have to try to develop something that doesn't exist as such, but that resembles you. The work of a restauranteur is almost like that of a producer; someone who seeks to bring together talented people, often first around a place, then around a culinary angle to then develop a restaurant that will be good, beautiful, and full of life and personality". He speaks to me with a spark of passion in his big turquoise eyes. Passion that inspires and brings respect and admiration. Hubert's establishments offer a coexistence of exquisite dishes, lovely service, and a magnificent decor that bring pleasure and memories every time. I look forward to the next projects, and thank you for the previous ones.
In a response to the pandemic, Hubert and his associates have created a catering service called Trifecta, which offers popular dishes from his restaurants, Le Serpent, Le Filet and Club Chasse et Pêche. A catering service that allows you to enjoy delicacies in the comfort of your home.
Written by Sophie Monkman