Five questions for… Anita Feng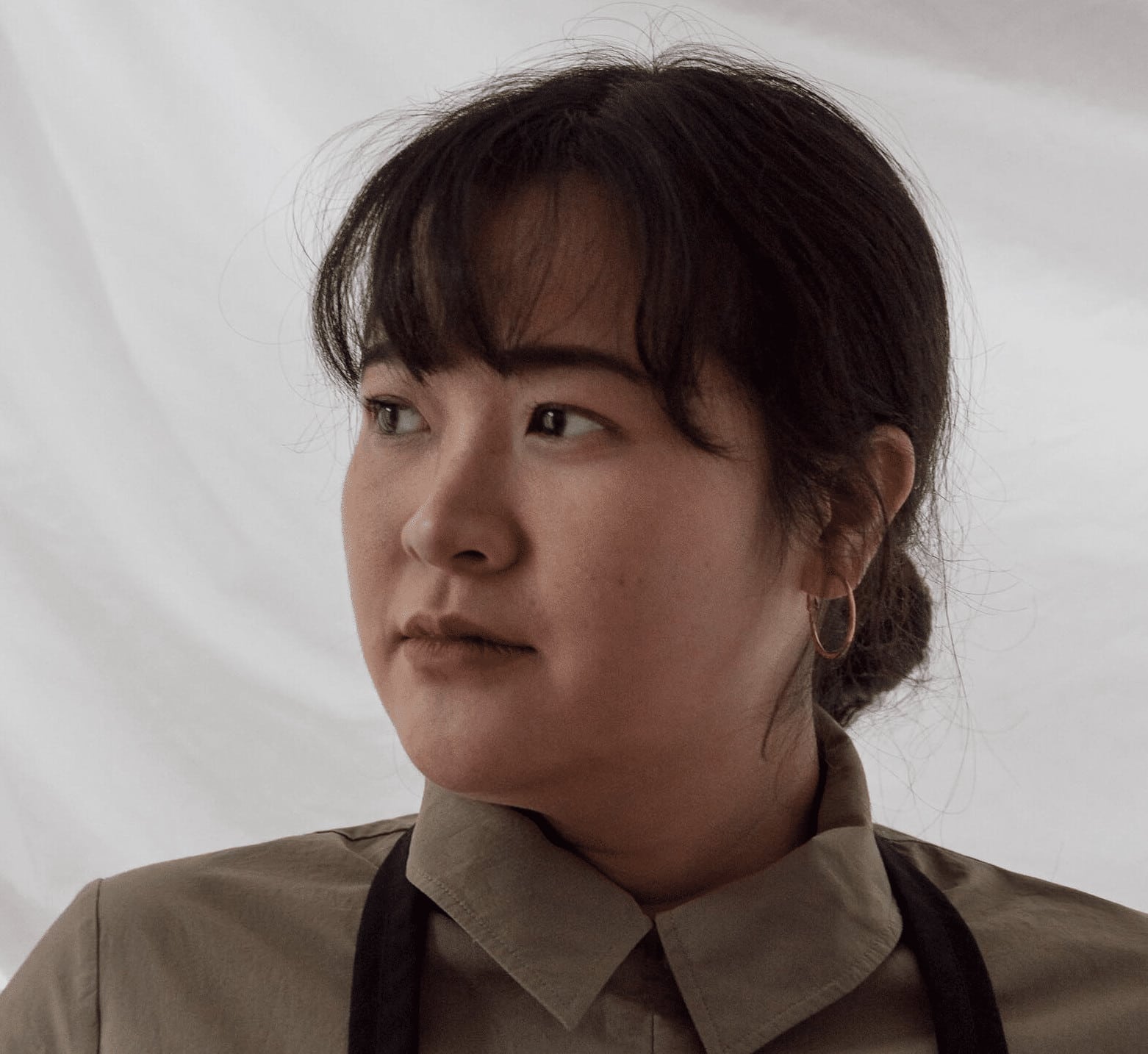 Getting through the pandemic, one dumpling at a time
As you probably already know, Tastet is interested in everything related to the restaurant industry. We love to discover the best places to eat and drink well. Everyone appreciates good food served in a beautiful space. However, what gives us the most pleasure in pursuing our mission is meeting the people who make these experiences possible. Whether they are restaurateurs, chefs, famous personalities, or heroes who work behind the scenes, these beautiful encounters spark enthusiasm in us that we will always want to share with you. We invite you to discover one of Tastet's favourite personalities with our playful Q&A.
Today, Anita Feng's at the table!
We met Anita Feng at Trilogie on Saint-Laurent Boulevard, where we used to enjoy her delicious dumplings. When that restaurant closed, we found her in the kitchen at Denise, the charming wine bar in Parc-Extension. Afterwards, we followed her tasty cuisine at various pop-ups across the city (Noren, J'ai Feng etc.). Today, we go to Roch le Coq to enjoy her creations, such as the "Pop-Roch" of the month, her creation of fried chicken with ginger, green onions, Sichuan pepper mayo, cucumber with soy, kimchi, and red feng oil.
Here are our questions for Anita Feng:
What is one thing you would never eat?
Absolutely nothing! I eat everything.
What is your favourite take-out?
It's hard to pick just one, but I would say Beau Temps or Tinc Set.
Where do you dream of traveling to after confinement?
China, of course! I've been dreaming of going there since they closed the borders.
What have you cooked the most in the last year?
A lot of dim sum; it kills time, it's very tedious.
Who would you most like to cook for (living or dead)?
My grandparents. I grew up with my grandparents, but they never tasted my cooking. I dream of being able to cook for them.
What would you do if you weren't a chef?
Graphic design, it's what I studied in.
Which chef would you like to cook/eat/enjoy an evening with (alive/dead)?
A dim sum master named Chen Xun, who died very old. I discovered him recently and find him exceptional.
What is the restaurant/dish you can't wait to go back to when everything reopens?
ALL the restaurants!!! But maybe right now Parasol or Bika Farm… any restaurant that has a patio!
What would people be surprised to learn about you?
That I'm not a very social person. I like to stay at home, which is why the pandemic didn't bother me so much.
What dish takes you back to your childhood?
My grandmother used to make a very popular dish in China; a tomato and egg recipe. All Chinese people know this recipe, it's an essential.
What is your guilty pleasure?
Oh boy ok. It's really weird but I love white bread with peanut butter and mayo. I discovered it in Cegep and I can't get enough of it.
This or that?
Sweet or savoury?
Savoury
Butter or margarine?
Butter
Fruits or vegetables?
Vegetables
Bread or pasta?
Noodles
Fried chicken or rotisserie chicken?
Fried chicken
Cheese or dessert?
Dessert
Following a recipe or chef's inspiration?
Chef's inspiration
Meat or fish?
Fish
Beer or wine?
Wine
Pho or ramen?
Both
Crepes or pancakes?
Pancakes
Cocktail or mocktail?
Cocktail
Written by Inès Duguen