Beyond Gold Medals: Five questions for Marie-Philip Poulin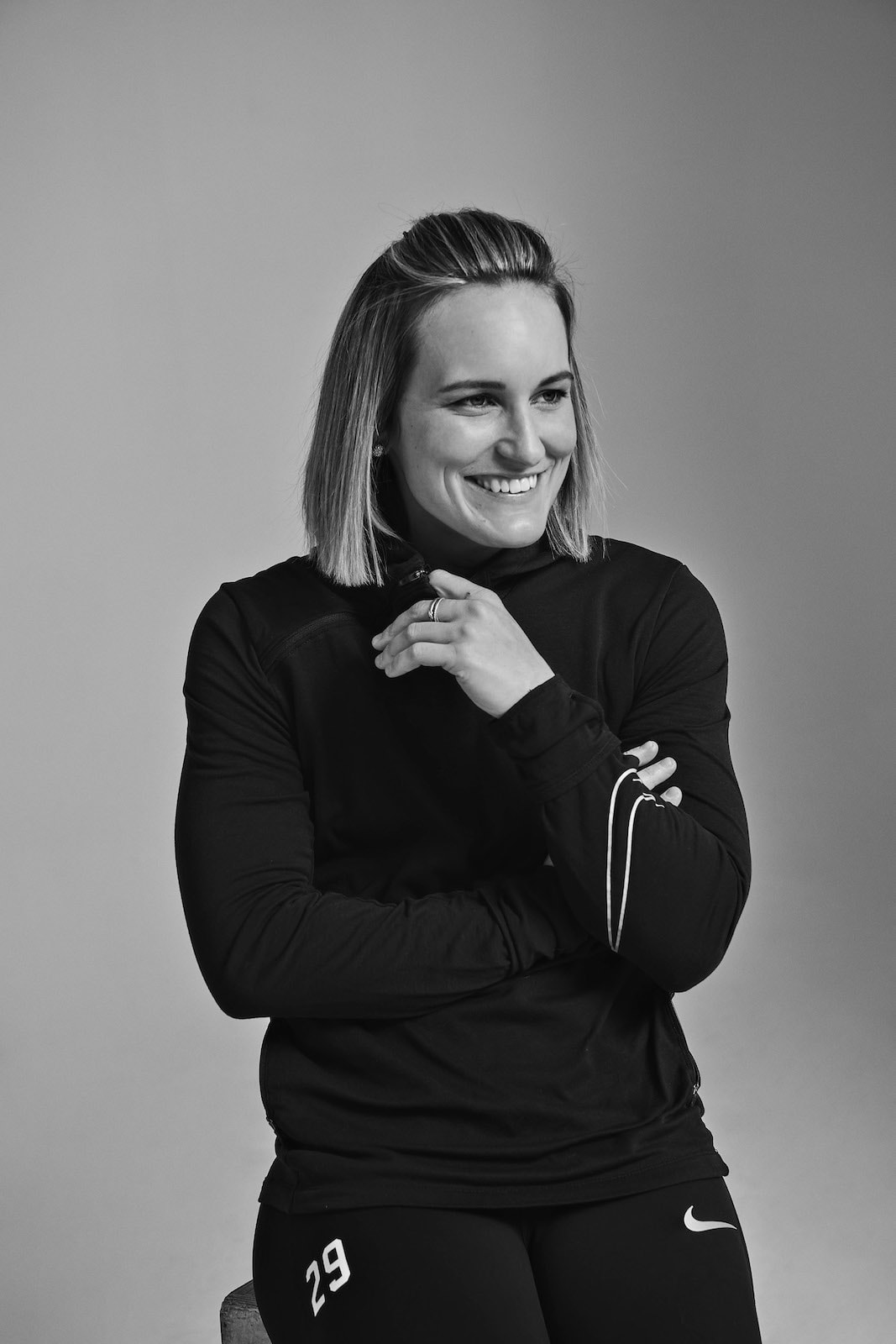 March 8 marked International Women's Day. Tastet would like to highlight the invaluable contribution of women to Quebec society, both in the restaurant industry and in other sectors. All this week, as part of our series of articles "5 questions for…", we are going to meet women who inspire us. Whether they are restaurateurs, chefs, artistic personalities, or professional athletes, we are always delighted to learn more about these women who brighten our daily lives. These wonderful encounters spark an enthusiasm in us that we naturally want to share with our readers. We invite you to discover some of Tastet's favourite women with a few playful Q&A's.
This week, Tastet asked some questions to professional hockey player Marie-Philip Poulin. Marie-Philip has put Quebec on the map internationally as a top athlete. Her name will forever be remembered in Canadian sports history for many of her accomplishments. At the 2014 Sochi Olympics, with Canada trailing the United States by one goal in the gold medal game, Marie-Philip tied the game with less than a minute to play in the third period… before scoring the winning goal in overtime. The person writing this would be lying to you if she didn't say she had a tear in her eye at that moment. It was also Marie-Philip who scored Canada's goals in the previous Olympic final victory in Vancouver in 2010. We can't wait for the sport to resume, if only to see her in action!
Here are the questions we asked Marie-Philip Poulin.
What do you eat before a game?
It depends on what time of day the game is. If it's earlier, it's usually a smoothie with two pieces of peanut butter toast. If the game is later, it's more likely to be chicken with rice and vegetables. Nothing too special.
Do you cook often, and what do you like to cook?
During COVID-19 I have been more inspired to cook than I was before. I learned a lot from my mother. I like to try new things, but nothing too complicated. I like to make ribs, good salads, stuff like that.
What is your favourite restaurant in Montreal?
We are lucky to have Damas! It's really good there, all the time. I also really like Vin Papillon and Grinder.
What dish takes you back to your childhood?
My mom's spaghetti sauce. Whether I'm coming home from camp or a tournament, that's always waiting for me. There's always some in my freezer. Pancakes also take me back to my childhood.
As a professional athlete, do you have a very controlled diet?
To be honest, I like to eat well, to be careful about what I eat. So it's not too hard to manage, but it takes balance. I have a sweet tooth, I like sugar and especially maple syrup, but it definitely takes a bit of balance.
If you opened a restaurant, what kind of restaurant would it be?
I really like small cafes, so maybe a place to brunch and have a coffee. Or a sugar shack! Like the Pied de Cochon, something authentically Québécois. (Editor's note: maple syrup was mentioned several times during the interview).
This or that
Butter or margarine?
"Butter."
Fruits or vegetables?
"Fruit."
Bread or pasta?
"Bread."
Beer or wine?
"Wine."
Fried or rotisserie chicken?
"Rotisserie."
Meat or fish?
"Meat."
Thanks to Marie-Philip Poulin for answering our questions!
To learn more about other favourite personalities of Tastet, check out the five questions with Laurent Duvernay-Tardif, Gabriella Kinté Garbeau, Paul Toussaint, Camilo Lapointe-Nascimento and Nicolas Ouellet.
Written by Marc-Antoine Ranger
Photography by Julien Grimard