Saint-Laurent boulevard: Where to enjoy the best cravings?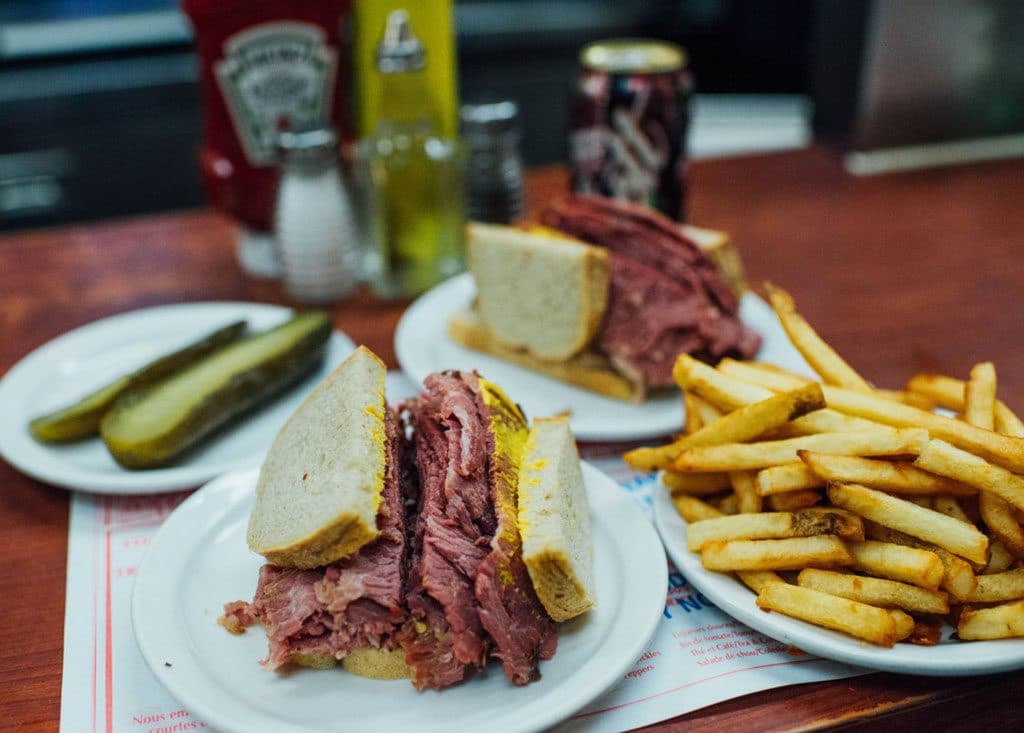 The word "craving", meaning "a strong desire for something", is a term that's been adopted by many Francophones in Quebec, and can often be found rolling off the tongue of hungry people across the province. For us, cravings are often synonymous with craving delicious food. Cravings arise when a particular dish at an establishment is so good that we can't stop thinking about it!
Commonly known as the Main, Saint-Laurent Boulevard is a cultural, creative and innovative hub that is alive day and night. Located in the heart of Montreal, the Plateau Mont-Royal remains one of the most accessible neighborhoods in the city, whether by car, bike, metro or on foot. St. Laurent is one of Montreal's most important arteries, running from Old Montreal to the north end of the island. North of Sherbrooke Street, Saint-Laurent Boulevard traces the history of Portuguese, Greek and Eastern European immigrants and is marked by a large Jewish presence.
Considering that you will inevitably spend some time on Saint-Laurent at one point or another, we have prepared a list of addresses found along the boulevard that offer excellent and unique dishes that may indeed become an insatiable craving that will lead you to return to these addresses very (very) often. We're talking about main dishes in restaurants as well as snacks at various counters, but in any case, these are the dishes that stand out.
For more cravings, check out our lists of the best burgers, poutines or pizzas.
Feel free to share your own cravings on the boulevard; we'll try them out and eventually add them to this list.
Here are our suggestions for the best specialties on Saint-Laurent Boulevard: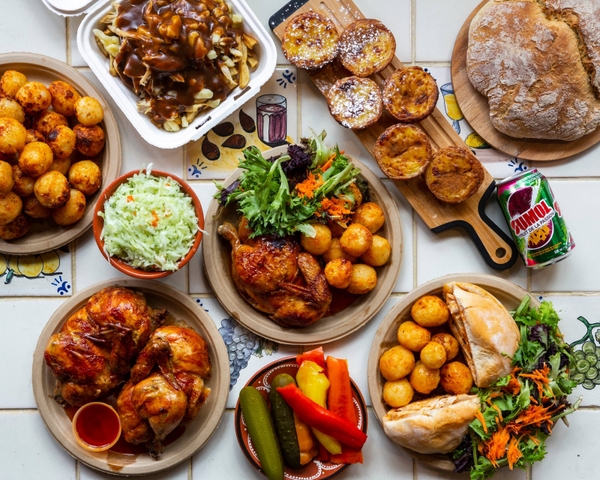 Coco Rico
Open since 1970, Coco Rico is one of the very first Portuguese rotisseries in Montreal! This family business is famous for its juicy roast chicken and excellent potatoes cooked in chicken fat. It is a small, unpretentious take-out place that also offers other grilled meats, including rabbit, turkey, pork, lamb and ribs. If you'd like to dine in, they also have a dozen or so seats at the counter.
3907 Boulevard Saint-Laurent
Montréal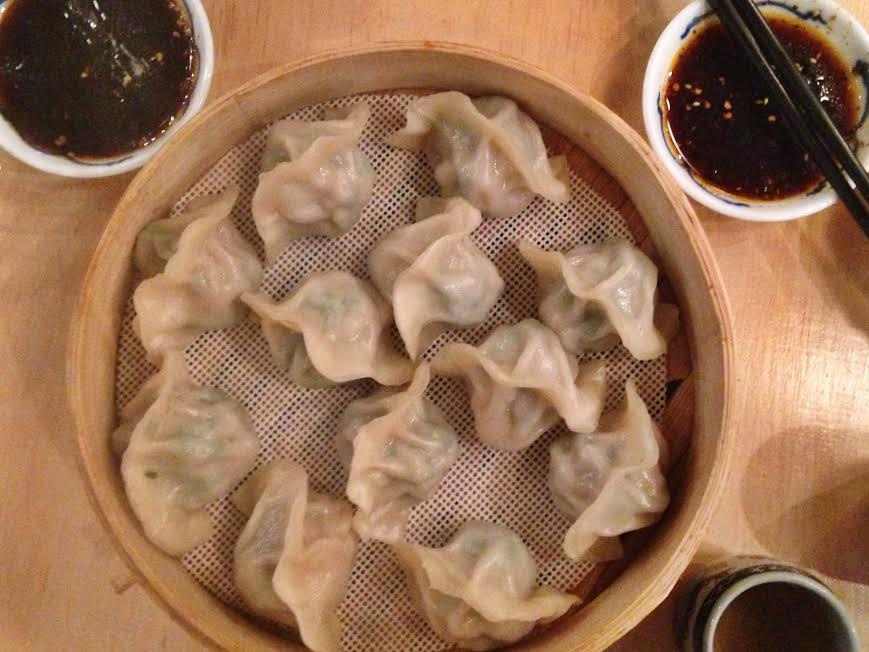 Harbin offers excellent boiled, steamed or fried dumplings at a very reasonable price. The place has become a Mile End classic and residents of the neighbourhood have become regulars over the years. The place offers you choices of pork, chicken, beef, lamb, vegetarian or shrimp. Favourites include the pork, cilantro and shrimp, and the pork and chives. The plates are copious and the dumplings very tasty.
4801 Boulevard Saint-Laurent
Montréal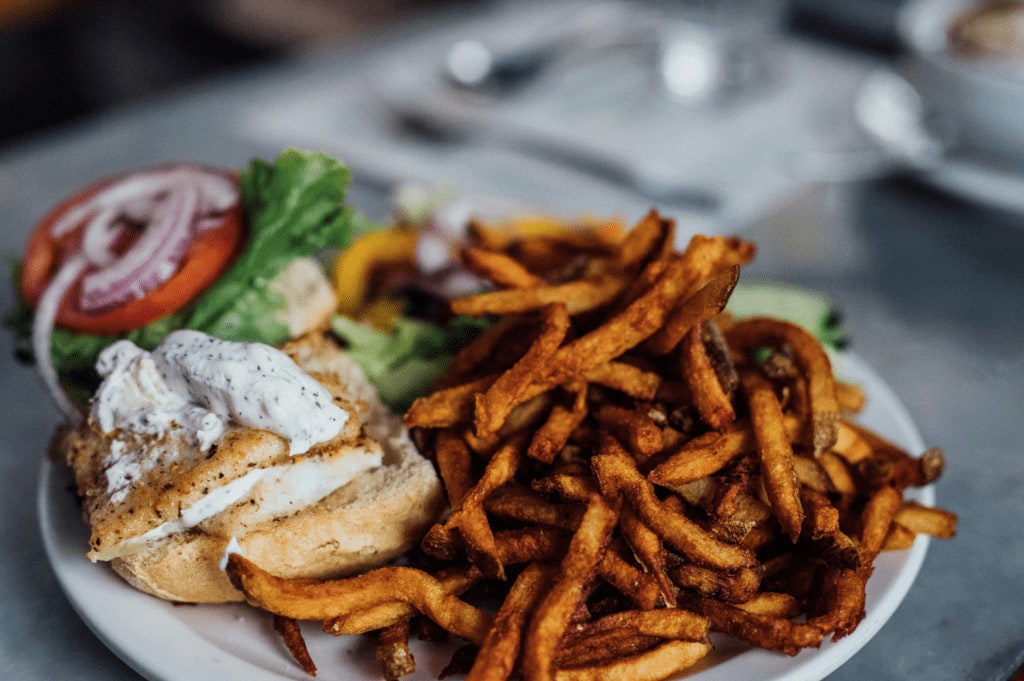 Patati Patata is one of those places that we love to return to for breakfast or lunch without emptying our wallets, and to satisfy our cravings for their delicious poutine. We also like the small size of the place and its friendly atmosphere. Patati Patata is a Montreal classic that never goes out of style!
4177 Boulevard Saint-Laurent
Montréal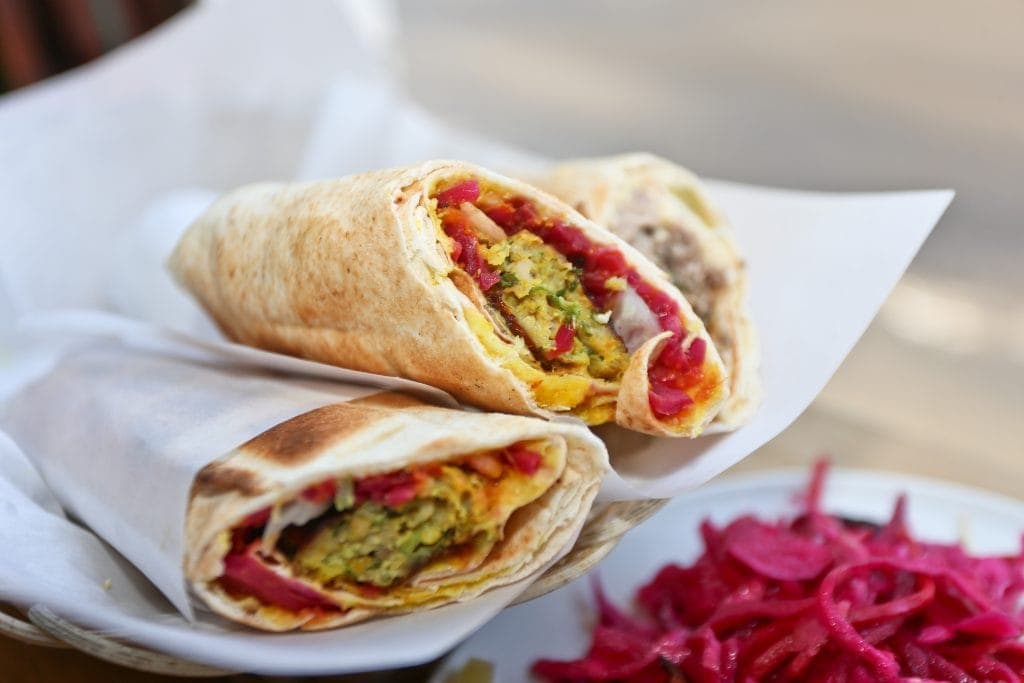 Omnivore offers a delicious Lebanese-Montrealese menu for vegetarians AND carnivores. With a counter where you order your meal and a few tables, the small establishment offers you dishes to taste made with good ingredients and the most delicious spices, sauces and textures. The address is warm and unpretentious, and the quality-price ratio of its dishes is unbeatable.
4306 Boulevard Saint-Laurent
Montréal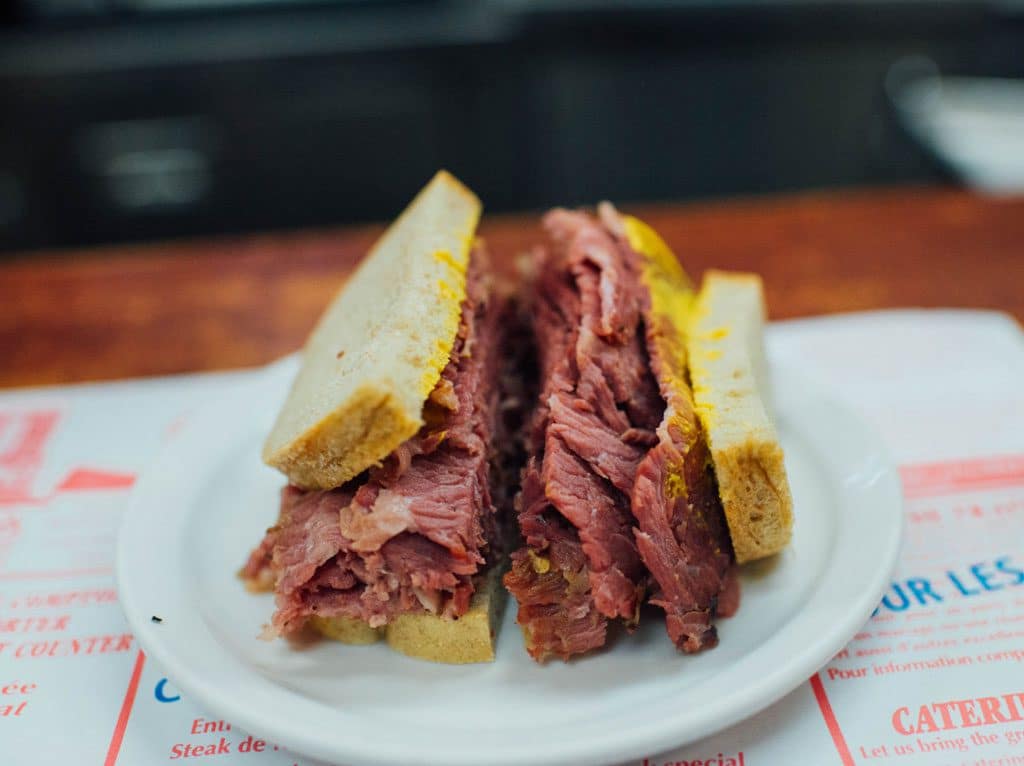 Schwartz's is a staple Montreal institution that has been offering some of the best smoked meat in town since 1928. Opened by Reuben Schwartz, a Romanian immigrant, the establishment built its reputation around its excellent smoked meat prepared in a long process lasting up to 12 days. We love how this place, with its decor that hasn't changed in 90 years, takes us back to the Montreal of the 1920s.
3895 Boulevard Saint-Laurent
Montréal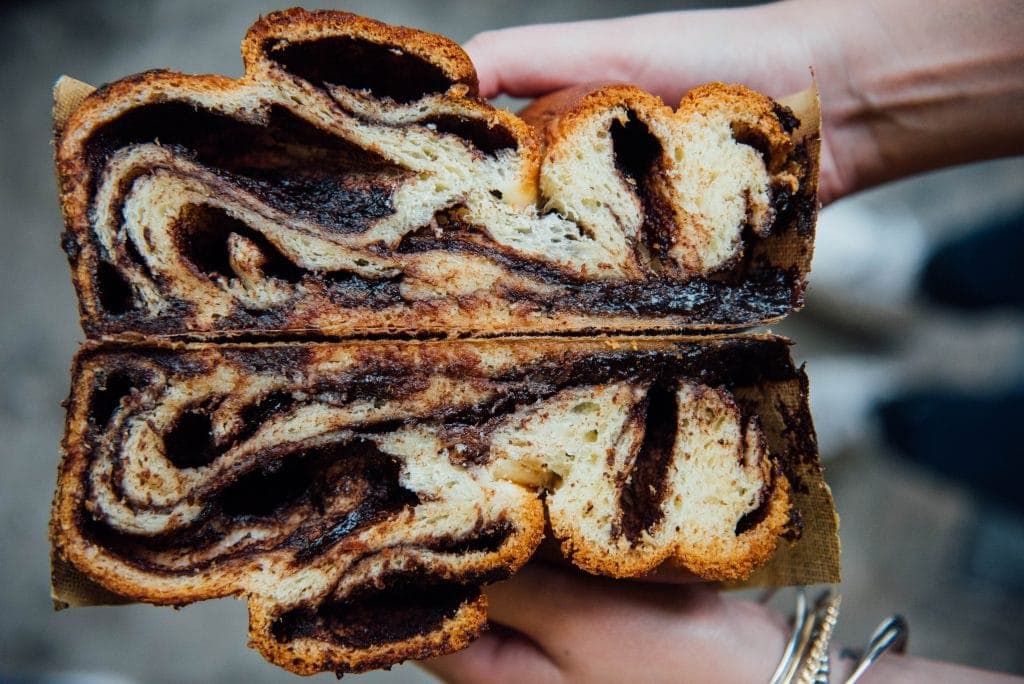 We talk about this bakery often, and for good reason, as we have a certain soft spot for it. With a background in classic cooking, Jeffrey Finkelstein has started one of the best bakeries in town. We go to Hof Kelsten to enjoy their brunch and a coffee in their contemporary space, but above all, we go to pick up some of the best pastries in town.
4524 Boulevard Saint-Laurent
Montréal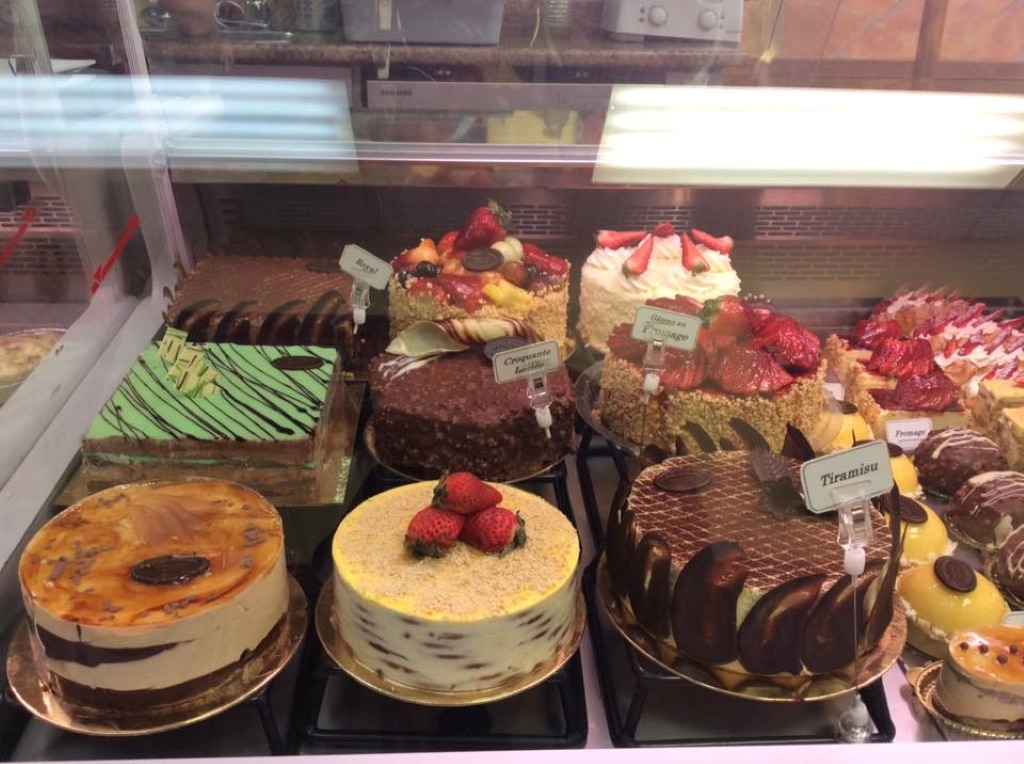 Anges Gourmets
Les Anges Gourmets is a small Portuguese bakery-pastry shop that offers a display of delicacies to satisfy a sudden craving for sweetness. Discreetly located in the Portuguese neighbourhood for 20 years now, this address offers very good pasteis de nata – small egg flans – that are true delights of Portuguese gastronomy.
4247 Boulevard Saint-Laurent
Montréal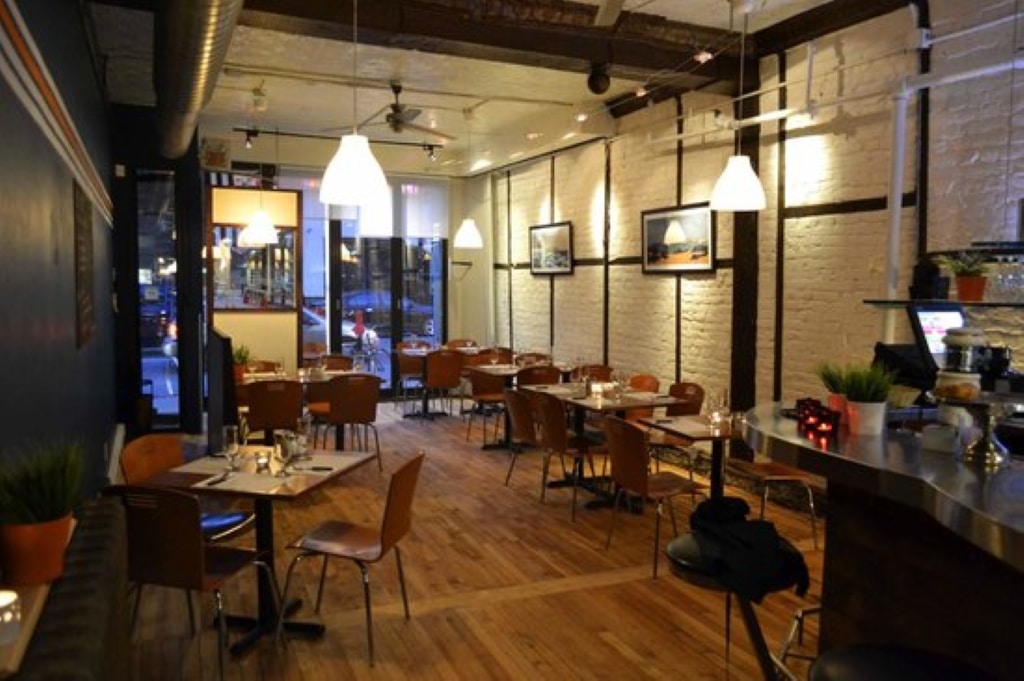 Breizh café
Founded by a Breton who fell in love with Montreal, Breizh Café offers a unique and warm setting with a Breton touch. The owner proposes an authentic product in Quebec where the offer is rare. On the savoury side, they have delicious buckwheat pancakes, and on the sweet side, satisfying wheat flour pancakes.
3991 Boulevard Saint-Laurent
Montréal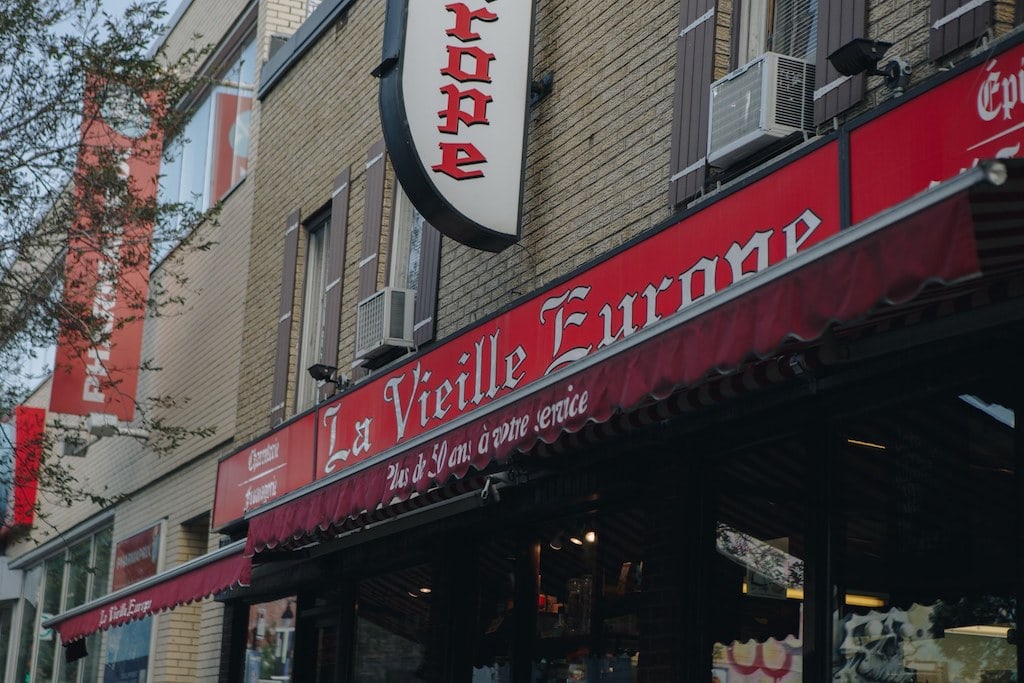 Vieille Europe
With a name that speaks for itself, La Vieille Europe proposes an excellent offering of European products. The grocery store on Saint-Laurent Boulevard is full of fine products such as olive oil, cheese, charcuterie, jams, chocolates, and more. You can also pick up a gourmet sandwich, made with excellent ingredients and always fresh!
3855 Boulevard Saint-Laurent
Montréal
Bagel Etc
A busy address on Saint-Laurent Boulevard, Bagel etc. is the place to be for hungry people with their hearty and delicious breakfasts. The name of the establishment directs us to the fresh bagels and keeps us coming back for the generous plates from early morning.
4320 Boulevard Saint-Laurent
Montréal
3907 Boulevard Saint-Laurent Montréal H2W 1X9
4801 Boulevard Saint-Laurent Montréal H2T 1R6
4177 Boulevard Saint-Laurent Montréal H2W 1Y7
4306 Boulevard Saint-Laurent Montréal H2W 1Z3
3895 Boulevard Saint-Laurent Montréal H2W 1X9
4524 Boulevard Saint-Laurent Montréal H2T 1R4
4247 Boulevard Saint-Laurent Montréal H2W 2R2
3991 Boulevard Saint-Laurent Montréal H2W 1Y4
3855 Boulevard Saint-Laurent Montréal H2W 1X9
4320 Boulevard Saint-Laurent Montréal H2W 1Z3