Lustucru: Tartares and Much More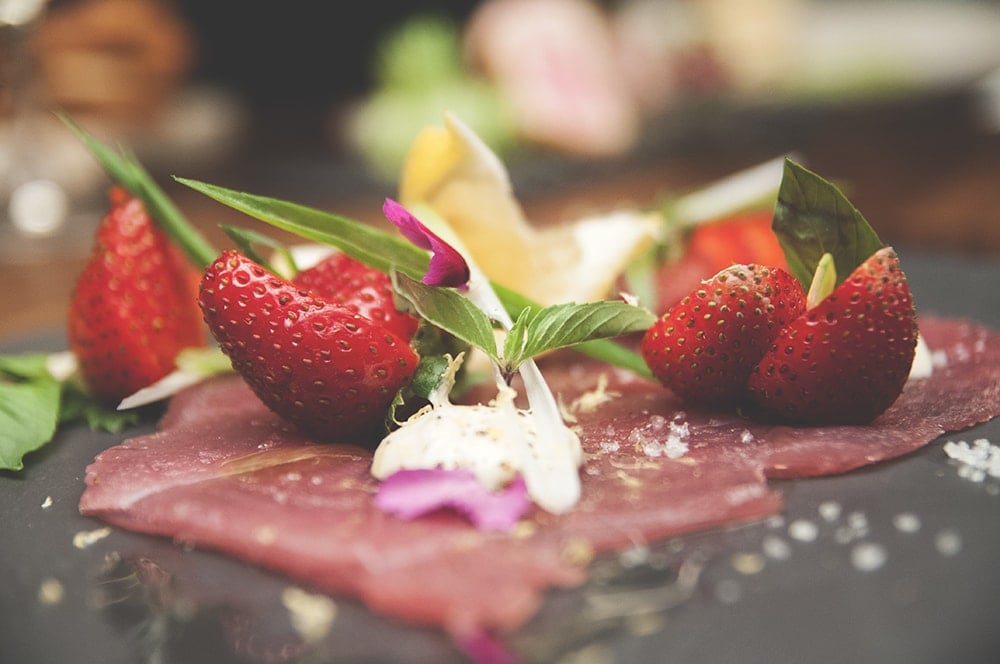 To completely understand the background of the name 'Lustucru', you need to delve into the intricacies of French grammar and understand how to conjugate a verb in the tense known as 'subjunctif past perfect' – so we will stop right here. But the 'cru' or 'raw' part, refers to the raw food component of Lustucru's menu. This charming bistro Lustucru opened back in July 2010 on Ave du Parc.
The owners, Émilie Rochette, Guillaume Vignola and Iannick Lessard all worked at the now-closed Pistou, and with the opening of Lustucru, their time has come to run their own restaurant. Émilie is in charge of managing the dining area, and Iannick and Guillaume are in the kitchen, creating the dining delights.
Their approach? To offer a local bistro, serving affordable food, where you can relax and dine on a mixture of comfort food, with an emphasis on lots of raw food, all prepared with good-quality market products. Somehow or another, their love of tartares has transposed into running a restaurant, and we're delighted Lustucru is a success. Proof of this are the crowds of young people, having fun and devouring these tartares and other delicious dishes at Lustucru. We've now added Lustucru's tartares to our list of the best tartares in Montreal!
Gourmet delights, such as fresh oysters for less than $3 a shuck, a magret de canard tartare, tuna tataki in a sesame crust, Vitello Tonato, bison gravlax, or the flounder caviar tartare, are all so refreshing to the palate. The platings of these tartares are pleasing to the eye with their multitude of colors and creativity. Everything is well done yet simplicity is what counts, and this is not fussy food, and just enough so that each bite can surprise. The chalkboard menu invites you to step into Lustucru's world of seasonal dishes that are proud to feature Quebec products. At the moment, Lustucru is featuring seared Quebec halibut, a rack of lamb, an excellent Caesar salad, plus fried sweetbreads, all of which offer great value for your money, given the size of the servings. For the most part, the tartare selection remains the same, however, new ones are regularly being introduced. Iannick and Guillaume are the minds and chefs behind the food selections and occasionally there will be some changes in the warm food dishes. There are certainly a few yummy desserts to choose from as well, and we fell for their superb deconstructed lemon pie with marshmallow and green tea.
The wine list is made up almost exclusively of private imports and at very affordable prices. What's not to like ?
What makes Lustucru so attractive ? You have to look around at the decor which is the work of the renowned Zébulon Perron. In this long, narrow space, he has created an elegant and modern setting which offers seats at the bar (nicely styled with up-lighting !) and around a few tables, and all of it is comfortable. If you are looking to come with a group, they can propose a semi-private room that seats 20-30, also ideal for presentations. The terrace is attractive and provides another dozen seats in the summer.
The food at Lustucru is most definitely good and we do like the casual, fun, atmosphere, together with the lively music, and definitely the affordable prices. Anaïs Prud'homme, Émilie and the rest of the Lustucru team are both professional and friendly. All in all, Lustucru is a group of great people doing great things.
Written by Marilou Nantel
Photography by Justine Latour and Maxime Boisvert