L'Empreinte: Playful gastronomy in Sherbrooke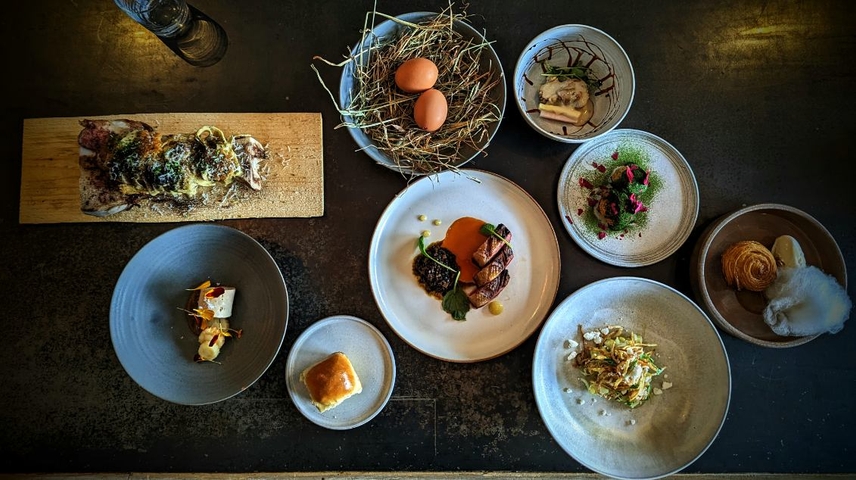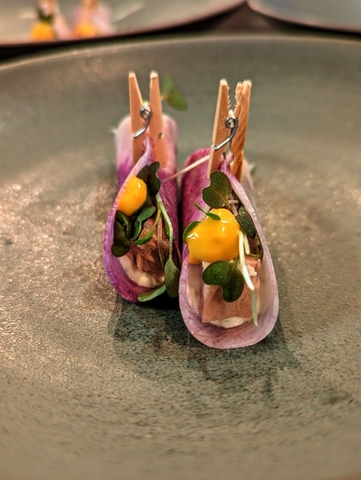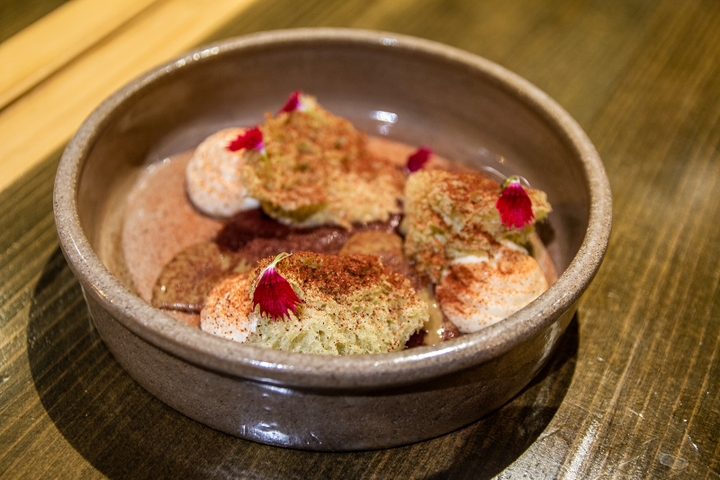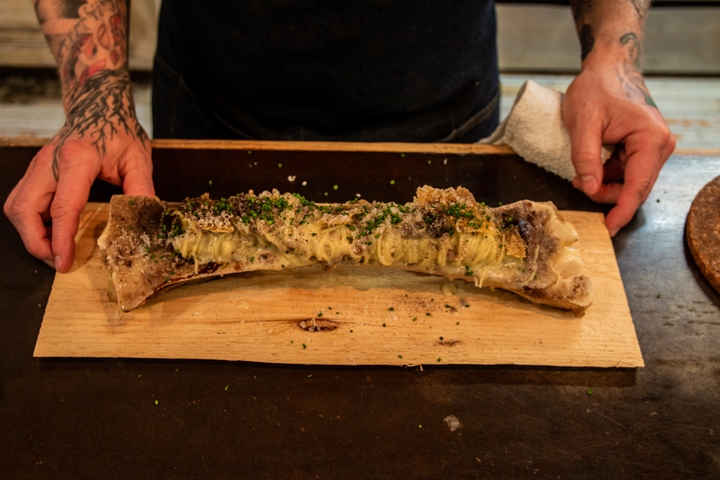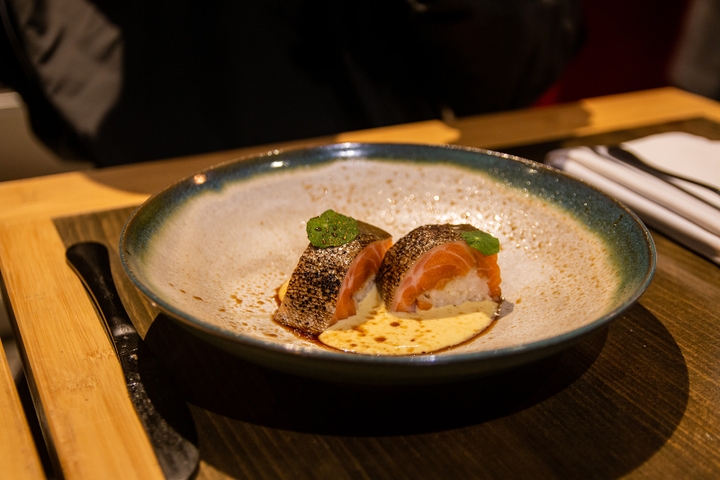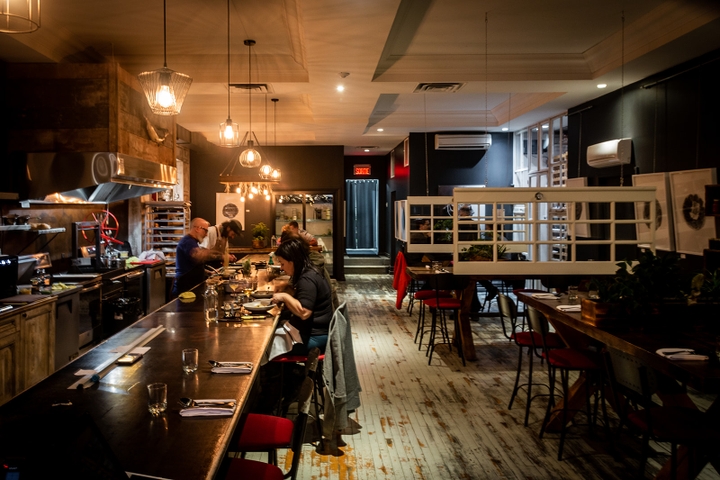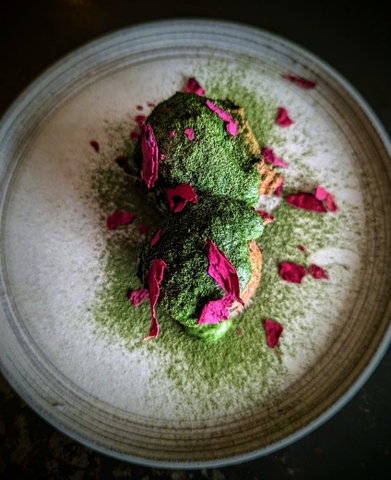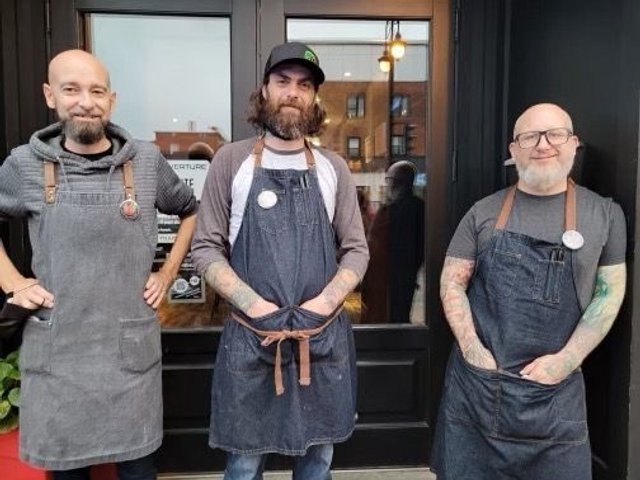 L'Empreinte

$$$
Monday: Closed
Tuesday: Closed
Wednesday: 11:30 AM – 2:30 PM, 4:00 – 10:00 PM
Thursday: 11:30 AM – 2:30 PM, 5:00 – 11:00 PM
Friday: 11:30 AM – 2:30 PM, 5:00 – 11:00 PM
Saturday: 5:00 – 11:00 PM
Sunday: Closed


Accepts mastercard, visa, cash, debit
Is accessible
Eating well is one thing, but being marked by a gastronomic experience is another. This is precisely the mission of the team at Restaurant L'Empreinte in Sherbrooke: to leave a lasting impression.
Bon vivants
Contrary to what we know of certain gourmet restaurants, the atmosphere at L'Empreinte is far from being stuffy or pretentious.
Friendly, warm and slightly eccentric, L'Empreinte's team of Daniel Charbonneau, Benoît Duclos and Russel McDougal will quickly put you at ease, welcoming you as if you were a member of the family.
However, don't let appearances fool you. Behind the casual style of the place are professionals who are passionate about hospitality and cuisine.
Seven-course discovery menu
L'Empreinte's menu changes every month depending on the products available and the harvests of Yannick Côté's farm, co-owner of the restaurant. "We are fortunate to have a farm where many of the products we present to our guests are grown. Our menus are planned according to what the land has to offer. However, it is very important to always be ready to change our mind if a groundhog decides to come and eat one crop or another," explains Daniel Charbonneau, executive chef and co-owner of the establishment.
L'Empreinte offers a fixed menu of seven courses, each more delicious than the last. Tinged with a variety of culinary influences, the dishes are extremely sophisticated and well executed. "We work mainly with local products without imposing any limits on the type of cuisine offered. I have a good grounding in Italian cuisine, and I'm a fan of Latin American and Mediterranean cuisine," continues Daniel. It will not be surprising to see, for example, the lemon in your ceviche replaced by rhubarb juice!
Drink to your heart's content
The atmosphere at L'Empreinte is one of celebration. What could be better than to accompany a tasting menu with a pairing or a good bottle of wine? Working almost exclusively with organic products, co-owner Benoît Duclos offers a lovely wine list that is sure to please everyone.
He also created the superb cocktail list of the address. Surprising and even bordering on the eccentric, the mixologist's creations are sure to pique your curiosity and quench your thirst.
L'Empreinte is a restaurant that exudes passion and love for conviviality and dining.
Written by Gabriel Belzile