Le Flâneur: Magnificent bar and lounge in Le Germain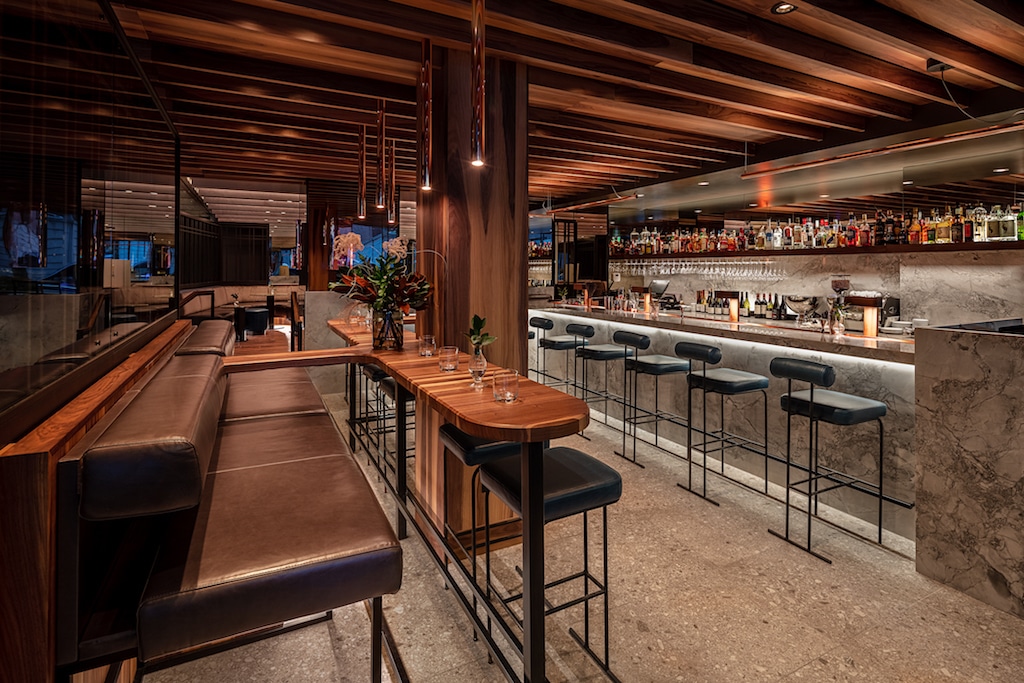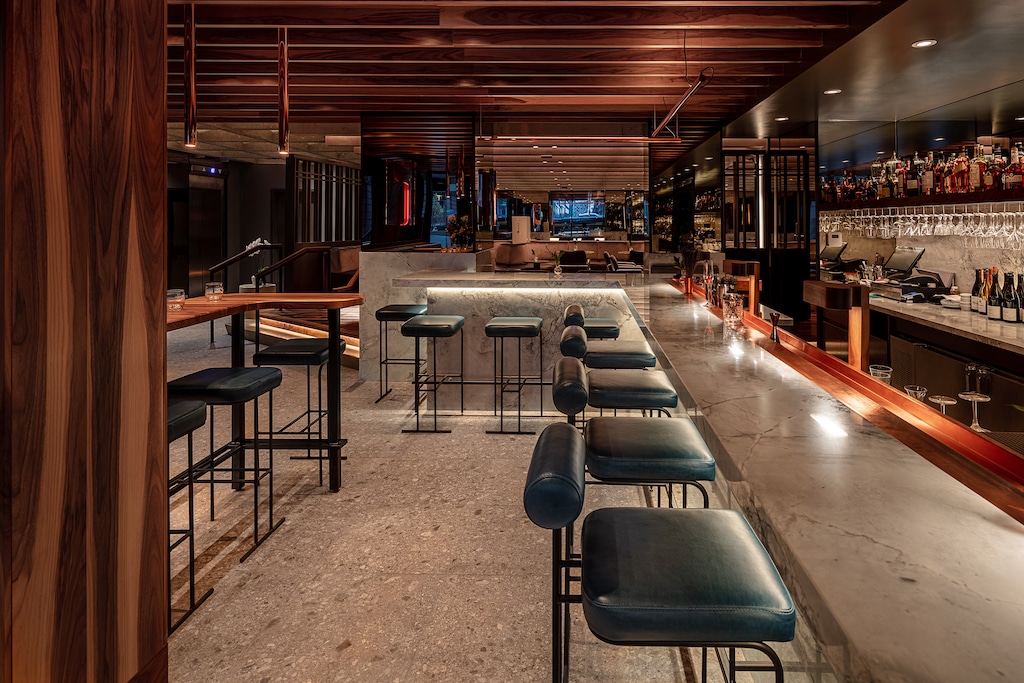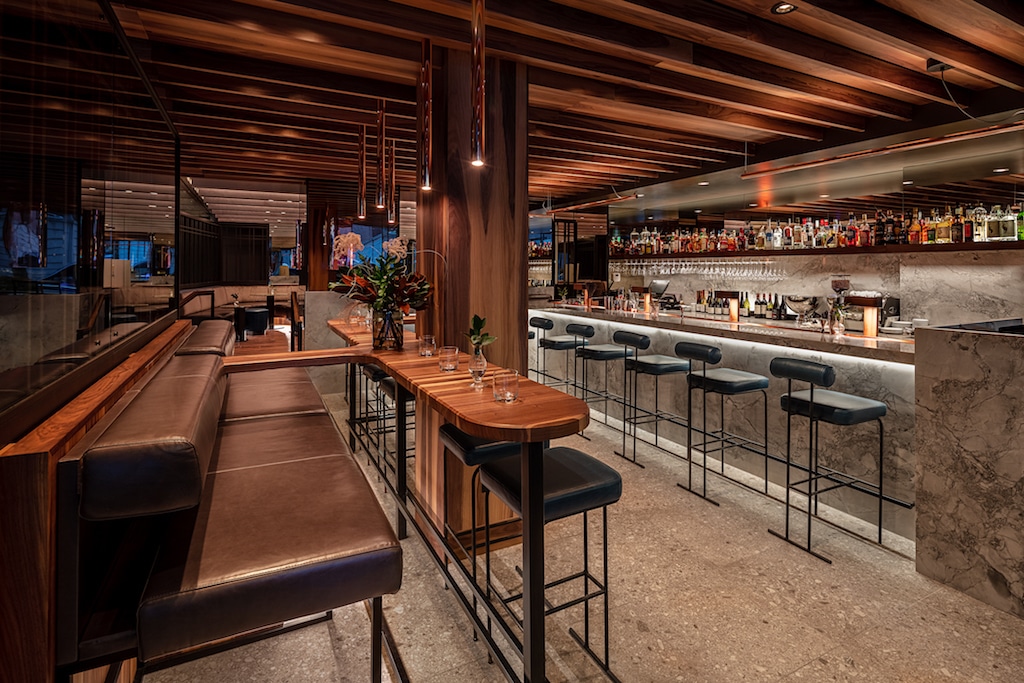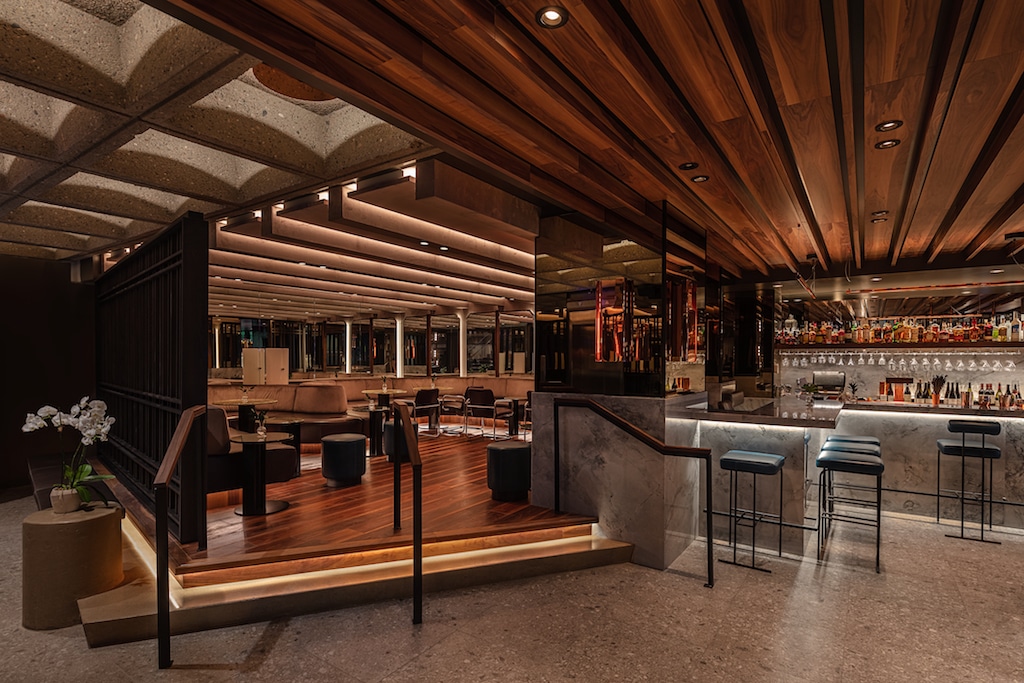 Le Flâneur

Monday: 2:00 – 11:00 PM
Tuesday: 2:00 – 11:00 PM
Wednesday: 2:00 – 11:00 PM
Thursday: 2:00 – 11:00 PM
Friday: 2:00 PM – 12:00 AM
Saturday: 2:00 PM – 12:00 AM
Sunday: Closed


Owner(s) Hôtel Le Germain
Opened 2019

Accepts mastercard, visa, cash, debit
50 Seats
Accepts groups
The reopening of the Le Germain Hotel has arrived with two equally glamorous surprises: The superb Le Boulevardier restaurant upstairs and the beautiful Le Flâneur bar on the first floor.
Designed to echo the 1920s-inspired restaurant Le Boulevardier, the bar is indeed just as successful. The name of the space takes us even further back in time, to the era of Baudelaire. Introduced by the French poet in one of his works, the term "flâneur" describes "a painter of life", a person who wanders through the city to experience it. We take pleasure in putting ourselves in the shoes of one of these characters, leaning at the bar in this superb place in the heart of downtown.
Here, it's easy to recognize the expert touch of designer Zébulon Perron. Le Flâneur is divided into two distinct spaces; a bar where you can settle in and watch the bartenders work their magic, and a lounge area where you can relax on very comfortable couches. In its entirety, the space seats about 45 guests.
Le Flâneur is one of those perfect places to have a drink in good company, before or after a meal, in a superb and distinguished decor. The first floor of the hotel serves as both a cocktail bar and an oyster bar.
While upstairs, the emphasis is on a selection of French wines, the bar area favours cocktails and bubbles. As for the cocktails, the classics are revisited and mastered in their interpretation. The menu includes the "2050", a twist on the boulevardier, the "Flâneur Negroni", and the "Maudit Français" for a little humorous touch. Le Flâneur's menu also features a nice selection of bubbles, served in imported Champagne glasses.
The bar menu is more limited than the restaurant's but keeps the spirit of a French brasserie. To keep things simple and convivial, the establishment offers platters of fresh oysters and a selection of charcuterie and cheeses. For the bigger appetites, chef David Pellizzari prepares Parisian bistro classics. Think snails and garlic butter, crème brûlée with green peas, onion soup, tartares, and more.
On the first floor of the Le Germain Hotel, the bar and lounge Le Flâneur offers a superb space where, comfortably established, you can sip a cocktail and enjoy some oysters.
"We come to the bar Le Flâneur to linger and to the restaurant Le Boulevardier to… "boulevarder"?" jokes Bruno Durand, director of both addresses.
Written by Inès Duguen
Photography by Jean-Sébastien Senécal