Escondite Laval: Excellent Mexican address near Carrefour Laval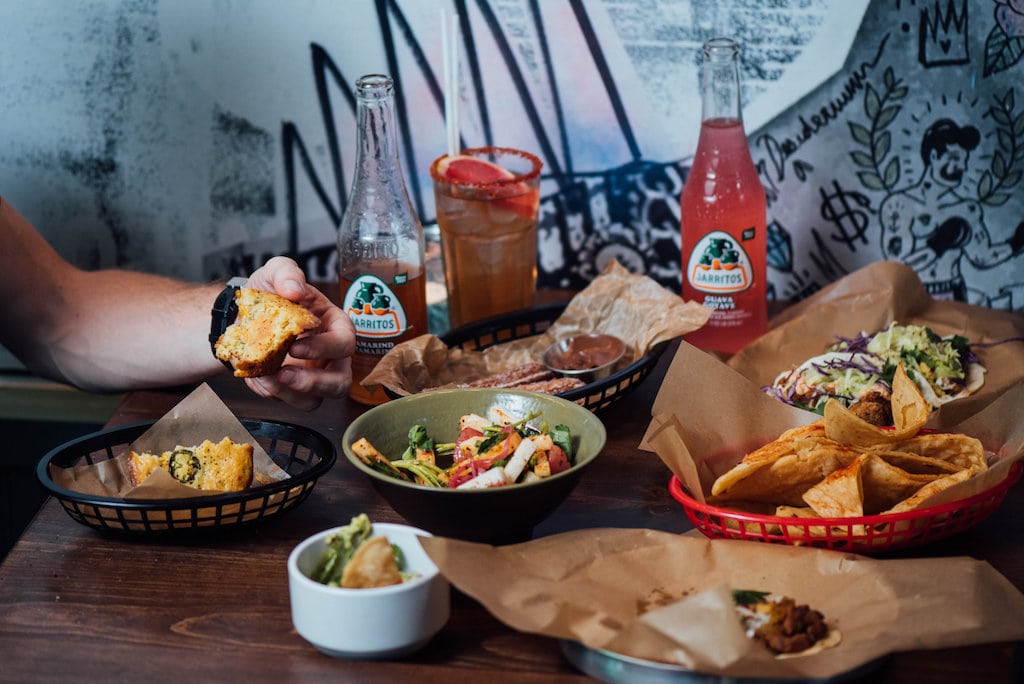 Escondite

Monday: Closed
Tuesday: 11:30 AM – 2:30 PM, 5:30 – 10:00 PM
Wednesday: 11:30 AM – 2:30 PM, 5:30 – 10:00 PM
Thursday: 11:30 AM – 2:30 PM, 5:30 – 10:00 PM
Friday: 11:30 AM – 2:30 PM, 5:30 – 11:00 PM
Saturday: 5:30 – 11:00 PM
Sunday: 5:30 – 10:00 PM


Owner(s) Yann Levy, Benjamin Bitton, Yossi Ohana, Moti Meslati
Bartender Lawrence Picard
Opened 2018

Accepts mastercard, visa, cash, debit
60 Seats
Accepts groups
Is accessible
If you want to travel to Mexico for an evening, you simply have to go to Escondite Laval. The address—located on Boulevard Le Carrefour—is the perfect place to savour authentic tacos with a cerveza or margarita in hand.
First opened in 2015 in downtown Montreal, owners Yann Levy, Benjamin Bitton, Yossi Ohana and Moti Meslati (who are also behind restaurants Biiru, Hanzō, La Habanera, Koa Lua and hidden bar Gokudo) oversee the Downtown, Drummond Street, Old Montreal and West Island locations. In Laval, the lively restaurant of about sixty seats receives its visitors in an eclectic and colourful space. The mismatched wooden chairs and the memorabilia plunge us directly into an exotic atmosphere as if we were in Mexico.
In addition to the decor and the atmosphere, it is the authentic flavours of the dishes that transport us elsewhere. A few of our favourites include the guacamole, the tacos—which are the specialty of the house—as well as the quesadillas and the ceviches; and all of this at affordable prices!
To quench your thirst, Escondite Laval offers an elaborate cocktail menu. You can't go without trying Escondite's signature mojito. The menu also includes several choices of non-alcoholic drinks.
Just steps away from Carrefour Laval, Escondite Cerveceria de Barrio—which translates to "hidden neighbourhood brewery"—is the place to be for happy hour. The restaurant is open every night except Monday for a festive and affordable drink or dinner on the North Shore.
Written by Sophie Monkman
Photography by Alison Slattery