Café Éclair Micro-bookstore: Coffee and books in the Mile End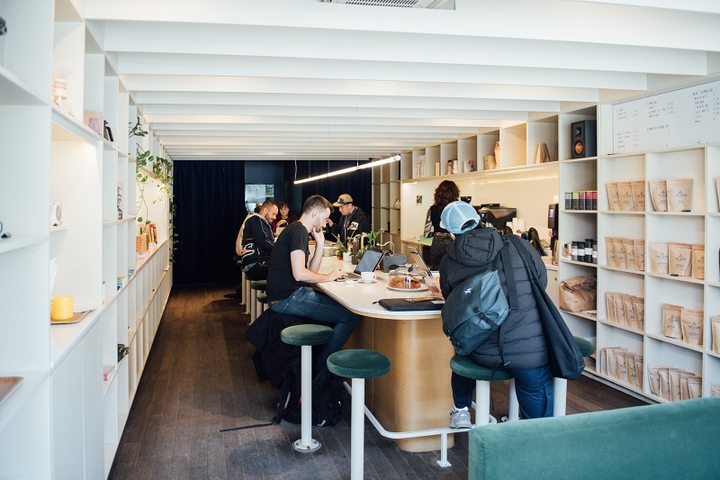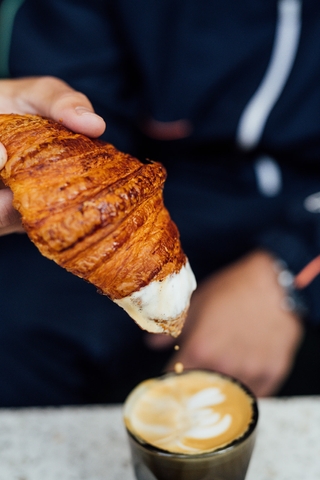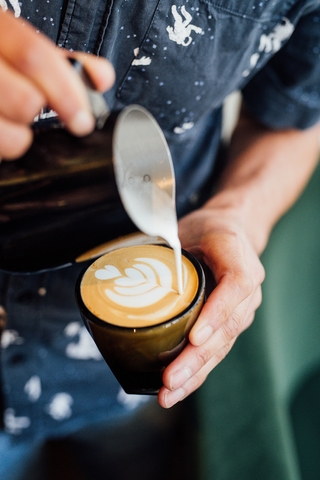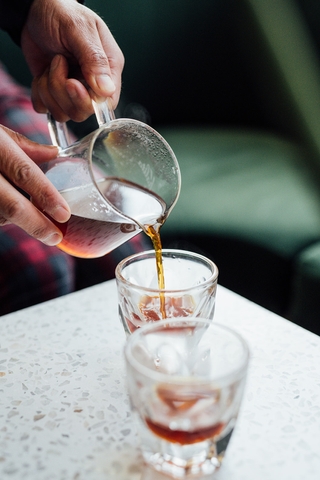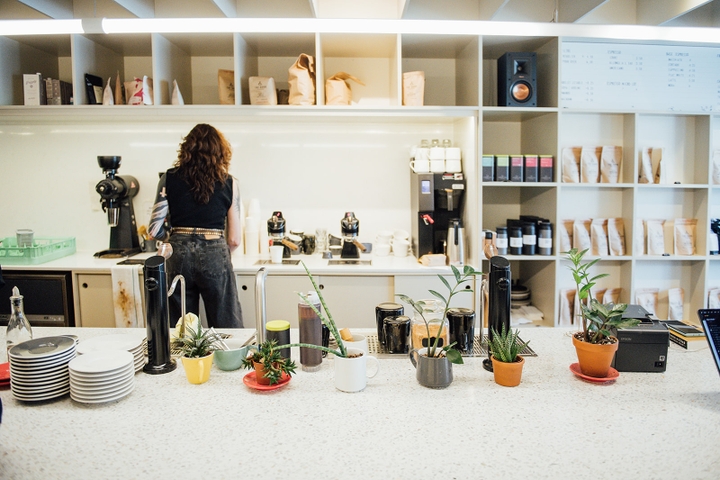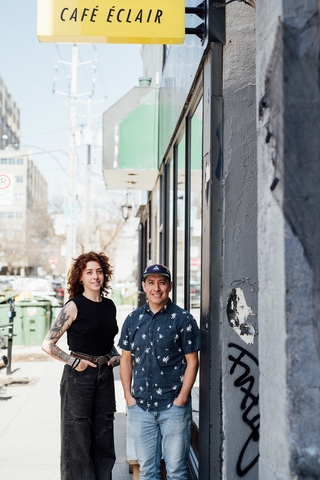 Café Éclair

Monday: 8:00 AM – 5:00 PM
Tuesday: 8:00 AM – 5:00 PM
Wednesday: 8:00 AM – 5:00 PM
Thursday: 8:00 AM – 5:00 PM
Friday: 8:00 AM – 5:00 PM
Saturday: 8:00 AM – 5:00 PM
Sunday: 9:00 AM – 5:00 PM

Café Éclair is a new café in the heart of the Mile End. In addition to offering visitors their daily dose of caffeine, the location is also the headquarters of a micro-bookstore.
Behind this hybrid project are Jean-Frédérique Laberge, Etienne Borgeat and Patrice Marin. A passionate and experienced team that unites its efforts to offer the creative neighbourhood a café that reflects them.
The configuration and design of the Maguire Street café is at the heart of Café Éclair's concept. It is designed to reduce, and even break the distance between the barista and the customer. In the centre is an island where the barista prepares the coffee in direct contact with the customers. Customers can watch their coffee being prepared or browse the books that frame the counter. At the entrance, a metallic green bench contributes to the convivial atmosphere of the space, where customers feel at ease. Cédric Boulet of CGA Architects designed the streamlined and beautiful space.
The micro-bookstore
The micro-bookstore side of the café is managed by Nicolas Marin. At the beginning, Éclair was an ephemeral micro-bookstore that operated in pop-up stores. Today, they have their own store where they present a selection of titles renewed each season around a specific theme. The selection includes literary (bilingual), theoretical, poetic works, as well as comics, zines, artists' publications and children's books. The two booksellers also plan to organize readings and book launches.
And now, coffee; because reading is always enhanced with a good coffee in hand. The house sources its coffee from Bows and Arrows roasters in Victoria, The Barn in Berlin, Gardelli and Tim Wendelboe. Even the most discerning coffee drinkers will be charmed with their offering. To eat, the café offers pastries—like éclairs—from the best addresses in Mile-End and the Plateau (Fous Desserts, Boulangerie Guillaume, and Hof Kelsten).
A new address in the Mile-End, Café Éclair offers great coffee, pastries, and books, and is a lovely place to visit.
Written by Samuel Gauvreau Des Aulniers
Photography by Miranda Ho