Bleu Marine: Food and wine in perfect harmony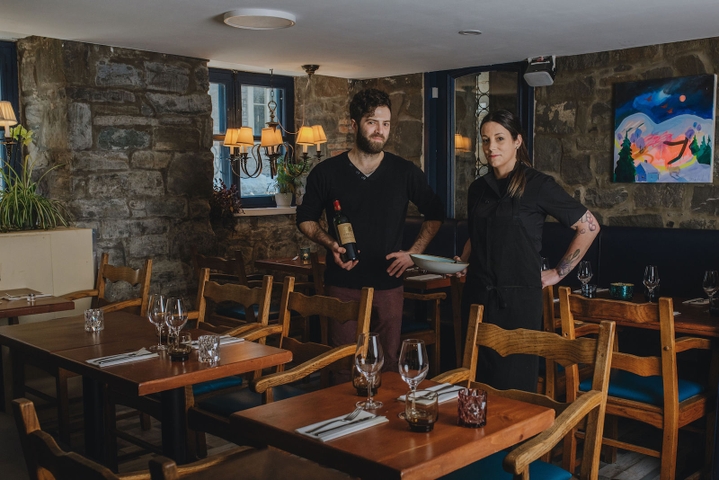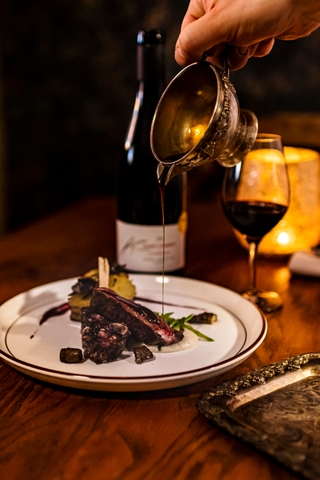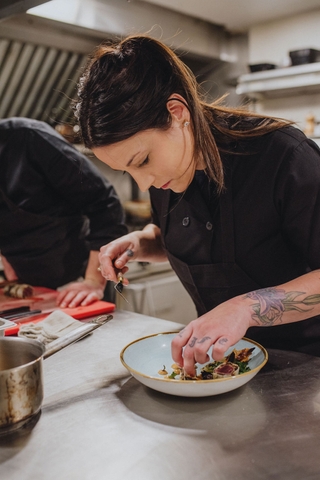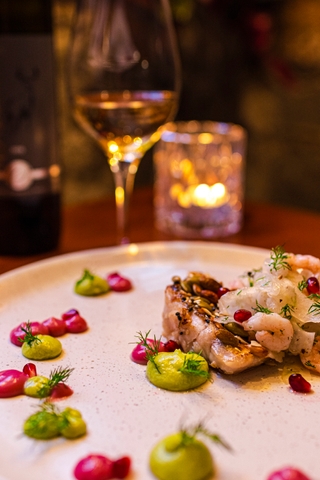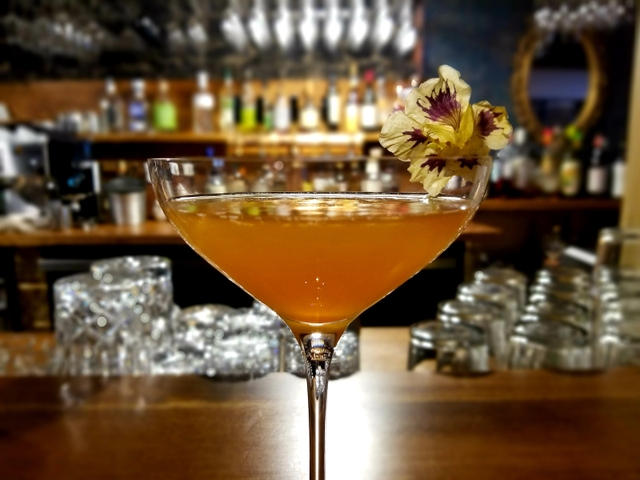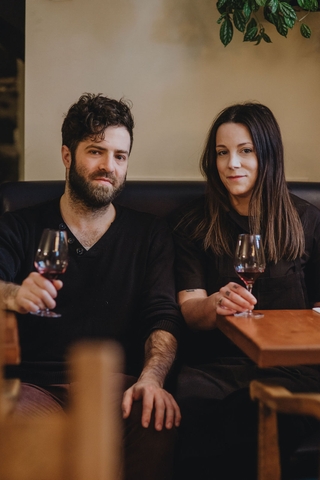 Bleu Marine

$$
Monday: 6:00 – 10:00 PM
Tuesday: Closed
Wednesday: Closed
Thursday: 6:00 – 10:00 PM
Friday: 6:00 – 10:00 PM
Saturday: 6:00 – 10:00 PM
Sunday: 6:00 – 10:00 PM


Owner(s) Claudine Déry, Yann Barrette-Bouchard
Chef(s) Claudine Déry
Host Yann Barrette-Bouchard, Claudine Déry
Sommelier Yann Barrette-Bouchard, Claudine Déry, Sylvain Lambert
Bartender Yann Barrette-Bouchard, Claudine Déry
Opened 2021

Offers a tasting menu
Accepts mastercard, visa, amex, cash, debit
36 Seats
It is quite rare to see two sommeliers open a restaurant. It's even more unusual to learn that one of them traded in their corkscrew for a chef's knife. And completely unusual to discover that it is the wine served that influences the creation of the dish that accompanies it; the world is turned upside down! Welcome to Bleu Marine, a lovely restaurant in Old Quebec that takes the concept of food and wine pairing to another level.
Both trained sommeliers, Yann Barrette-Bouchard and Claudine Déry worked in the restaurant industry for several years before opening their own establishment. The duo met at Le Saint-Amour and have been together ever since. Together, they opened the first version of Bleu Marine on Saint-Jean street in 2019, before moving to the current location in Old Quebec in December 2021.
A restaurant that lives up to its name
The restaurant lives up to its name. You'll quickly notice that much of the furniture is navy blue. The theme gives the little place on Saint-Louis Street a cozy and reassuring air. You feel like you are in a little den, out of sight.
It was the lack of employees in the kitchen that pushed Claudine to put on the apron for the first time. "She has always been comfortable in the kitchen and has a great artistic sense," explains Yann, co-owner of Bleu Marine. "Before taking the plunge, she took private classes with some of the most renowned chefs to perfect her skills. What's fantastic about Claudine is that she has kept her sommelier brain, which results in plates that are balanced in flavours, textures and colours," he continues.
The concept of the establishment is simple and successful. You are offered a fixed menu of three or five courses. The slate evolves over time according to the products offered. In short, from one week to the next, you rarely eat the same thing. The cuisine at Bleu Marine is fresh, delicate and beautifully presented. If you like small edible flowers, decorative emulsions and beautiful presentations, you will be delighted.
It is obviously recommended to take the food and wine pairing, as the experience is built around them. For those who prefer a non-alcoholic option, it is possible to request a mocktail pairing—the house creations are amazing!
"The restaurant's philosophy is: good, balanced dishes and wines that have finesse and an expression of the terroir. – Yann Barrette-Bouchard
Happy discovery!
Written by Gabriel Belzile
Photography by Bleu Marine