Marc-André Jetté's Braised Beef Lasagna Recipe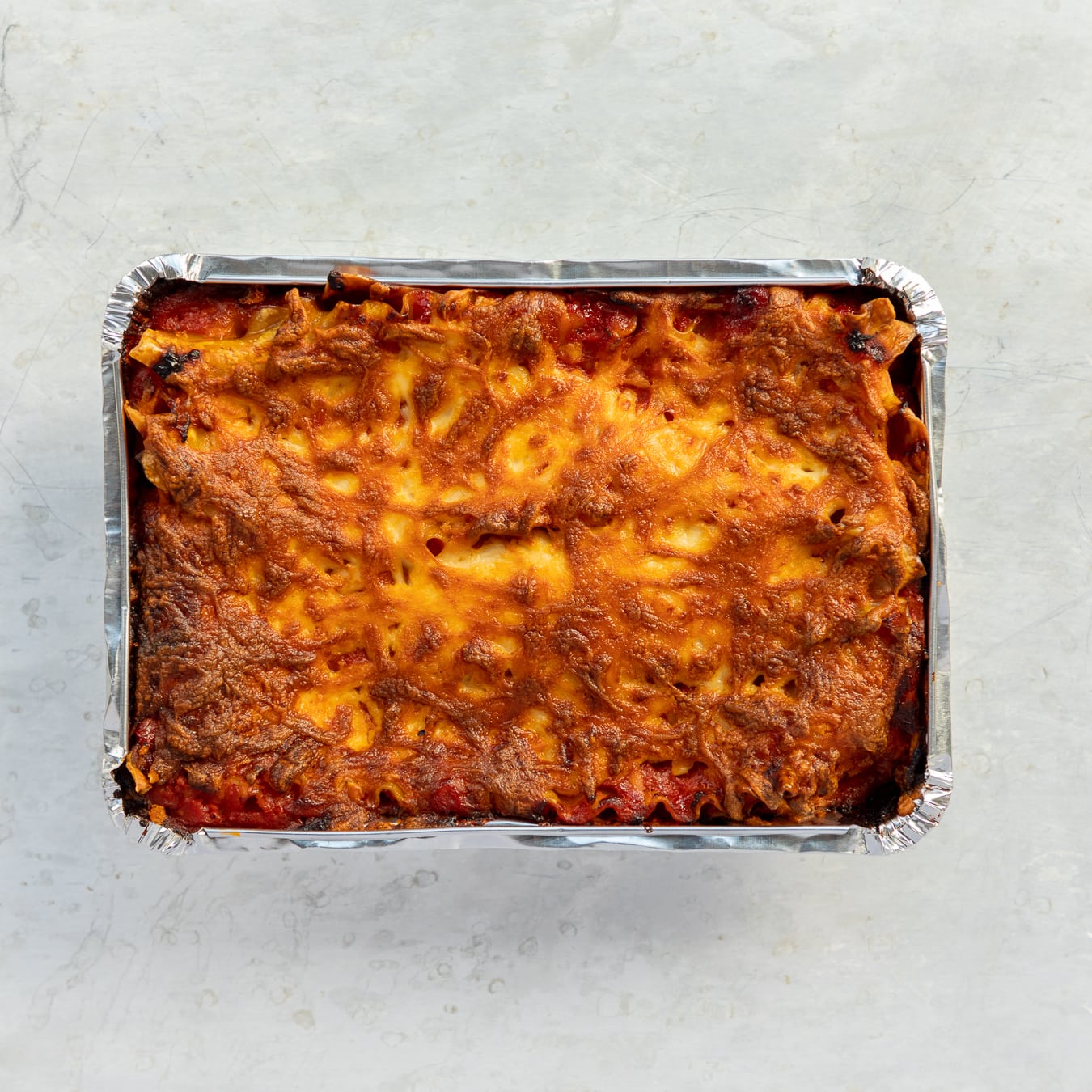 For several years now, Marc-André has occupied an important place on the Quebec culinary scene. His restaurant, butcher shop, as well as his catering service all have a solid reputation due to the originality and quality of the dishes and products offered.
Today, we share with you his recipe for braised beef lasagna; a comforting recipe to get through winter, and a dish that is also found in the ready-to-eat section of his butcher shop, Édouard et Léo.
Édouard et Léo is the new project of Marc-André Jetté, chef-owner of the renowned restaurant Hoogan et Beaufort, and his team. Since the beginning of Hoogan et Beaufort, the chef has developed strong relationships with the producers he works with. Through his cooking, Marc-André highlights the hard work of local producers and encourages local gastronomy.
The opening of the butcher shop in the catering space was a natural step in introducing his loyal clientele to his local partners; individuals who deeply respect animals and respect the best breeding practices for exceptional quality.
The house also offers "Producer Kits" which feature superb selections of Quebec products to make a delicious meal. The kits also promote the butcher's philosophy of respecting and using the entire animal.
It's tempting, but if you don't feel like cooking, Édouard et Léo also offers ready-to-eat dishes; you'll find the braised beef lasagna ready to be devoured there!
Seeking some culinary inspiration? Check out our Recipes section to cook like a chef at home.
Braised beef lasagna
Ingredients
BRAISED BEEF
A boneless pot roast of at least 1 kg
1 onion, chopped
200 ml red wine
200 ml water
1 tablespoon vegetable oil
Salt
BOLOGNESE SAUCE
About 1 kg of braised beef (or the result of the braised beef recipe)
1 onion, chopped
2 cloves of garlic, chopped
½ teaspoon cinnamon
½ teaspoon crushed chili flakes
1 tsp dried oregano
2 bay leaves
2 – 28 oz (796 ml) cans crushed tomatoes
1 tablespoon tomato paste
Salt and pepper
LASAGNA
12 lasagna noodles
120 g grated mozzarella
100 g ricotta
Zest of half a lemon
Salt and pepper
Method
BRAISED BEEF
Preheat oven to 300°F.
Salt the beef generously on each side.
Heat a large ovenproof pan on high, add a drizzle of vegetable oil and sear the meat on each side until the meat is browned.
Remove the meat from the pan and set aside.
Reduce heat to medium and lightly brown the onion for 2 to 3 minutes in the same pan.
Deglaze with water and wine, then add aromatics.
Add the meat, cover and cook in the oven for 3 hours.
Remove the meat and let it rest on a plate. Using a fork, shred the meat.
BOLOGNESE
Keep the braising juices and reduce by half over medium-high heat. Set aside.
In a pot over medium heat, sweat onion and garlic cloves for about 2 to 3 minutes.
Stir in cinnamon, crushed chili flakes and dried oregano.
Add the shredded beef and the braising liquid.
Add crushed tomatoes, tomato paste and bay leaves, stir and simmer over low heat for 2 hours.
Taste and adjust the seasoning if necessary (salt, pepper, sugar)
LASAGNA
Meanwhile, in a large pot of boiling salted water, cook the lasagna pasta until very al dente. Drain.
Oil the pasta and spread on a baking sheet.
In a bowl, mix ricotta, lemon zest and salt and pepper to taste.
Place rack in the center of the oven, and preheat to 375°F.
ASSEMBLY
In a 13 x 9-inch baking dish, spread enough hot Bolognese sauce to cover the bottom. Cover with a row of pasta. Top with more Bolognese sauce, then half the shredded mozzarella. Cover with a row of pasta. Top with Bolognese sauce, then all the ricotta cheese. Cover with a final row of pasta, then Bolognese sauce, and sprinkle with remaining mozzarella.
Place the dish on the baking sheet and bake for about 30 minutes, or until the cheese is golden brown. Let stand for 15 minutes before serving.