Mélanie Blanchette: Service and dining at its best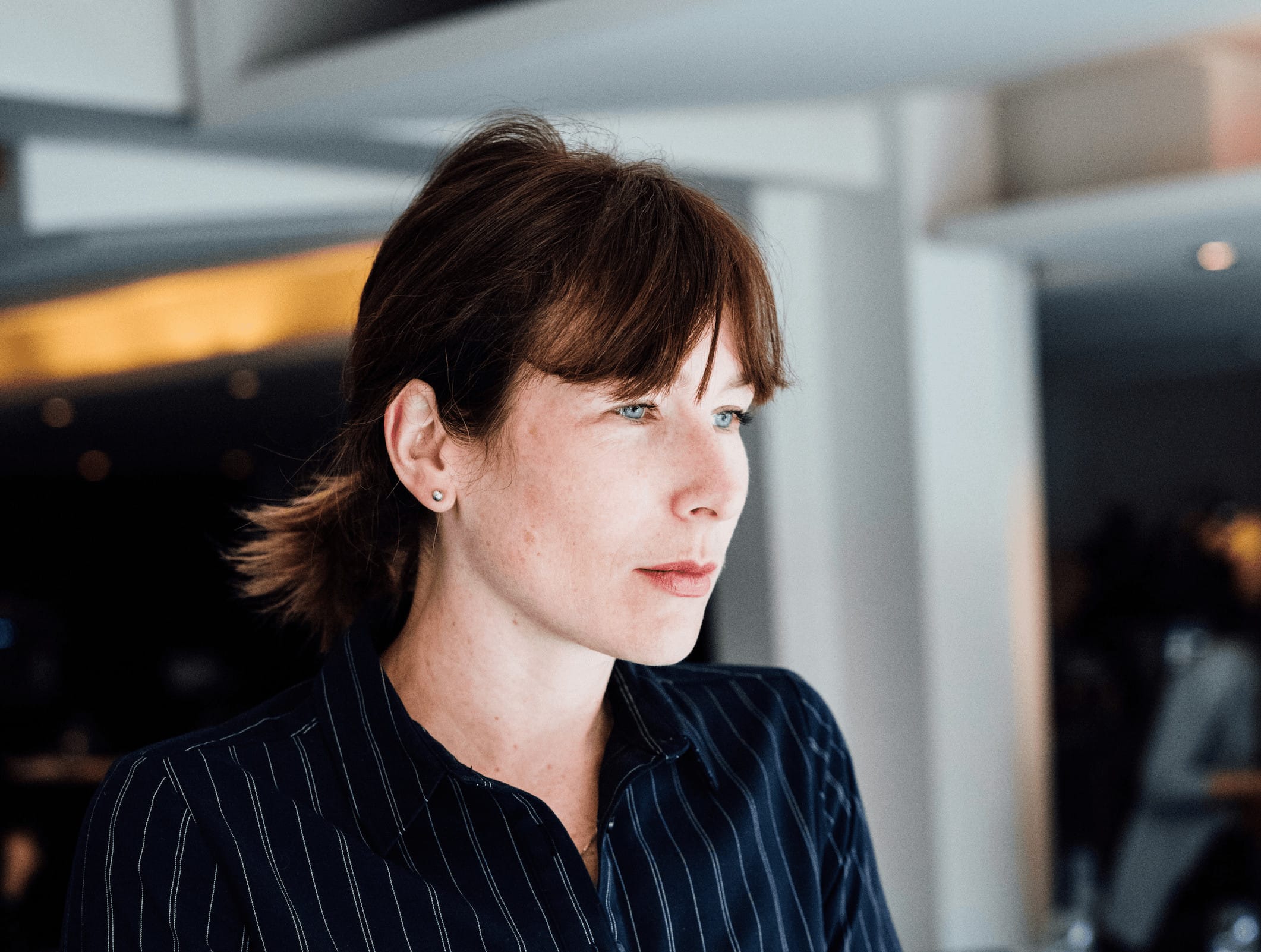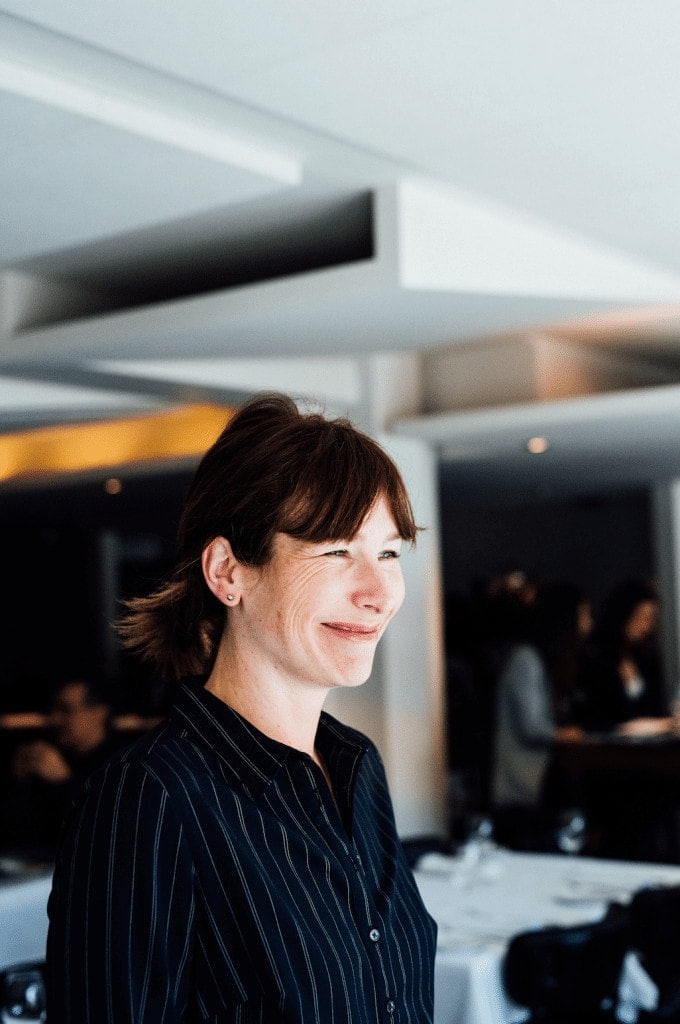 Mélanie Blanchette is the co-owner of Bouillon Bilk, one of the best restaurants in Montreal, and a staple in our city. She also co-owns the excellent Restaurant Cadet, located not far from Bouillon Bilk, as well as Place Carmin. Here is a portrait of a hard-working entrepreneur who has been working as a passionate waitress-restaurateur for years.
"The restaurant business is going to give you what you're willing to invest. In an era where people are looking for work-life balance, this environment is not really adapted to this reality. Shaking hands with customers and laughing while drinking wine, it's not that at all. You give everything to the restaurant business and it's a lifestyle choice. It's exciting and super fun, but it's very demanding."
The beginning
Mélanie Blanchette began her career in food service somewhat by accident. She was looking for a job as a student and got a job at Chez Ulysse et Pénélope in Sainte-Foy. There she did maintenance work – cleaning, dishwashing, etc. – before being taken under the wing of two waiters who showed her the ropes. Then she worked in an Irish pub, where her first shift was on St. Patrick's Day! Next, she worked at L'Olive Noire where "seeing the vision of the 26-year-old owner, experiencing his stress, his insecurities, it was very inspiring for me at the time. I had no idea that I would have a restaurant at that point, but from an entrepreneurial point of view it was very interesting. Later, she worked at the downtown Steak House at Gare du Palais where she learned her cuts of meat – "I was a vegetarian! We used to sell 42 ounces of beef, I don't know if you know this, but that's pretty big!" (laughs)
Meanwhile, Mélanie had continued her studies in professional writing at Laval University. Given that she wanted to work in the artistic field and that there were more opportunities in Montreal, she decided to move here. She arrived in 2004 and immediately started working at the restaurant Leméac, where the stars aligned for her.
Leméac
Leméac was once again a place of learning about the art of service for Mélanie. "A good waiter must be there for the customer and not for himself. The customer is not always right, but the server is not there for his ego. I think you can make up for a situation with excellent service, but you can't make up for bad service with a dish, no matter how exquisite it is. If the service doesn't go well; the customer thinks it's against him and it's almost impossible to recover that. That's why good service is essential."
Difficult, though, the business of serving. "Yes, but so exciting. One thing that has often shocked me before is that people don't see service as a real job. But in the end, it's good that people don't realize how demanding it is. It shows how successful we are at creating magic. They don't really need to know anyway, that's not why they're here."
Next, Mélanie enrolled in finance at UQAM – "it was the best decision of my life." Mélanie was then working at Leméac and studying simultaneously. At the time, François Nadon (chef at Bouillon Bilk) was working at Portus Calle. One of Mélanie's very good friends, Gabrielle Rioux (now chef Nadon's wife and mother of his children), introduced her to François. The three of them would finish work late and discuss restaurants on their way home from their shifts. Mélanie stayed at Leméac for 6 great years. In December 2010, she finished her university term, and she and François – without ever having worked together – decided to open Bouillon Bilk. The restaurant opened in March 2011.
The two rather unlikely visions of François Nadon in the kitchen and Mélanie Blanchette in the dining room may have been a little difficult to reconcile in the early days of the restaurant, but that's eventually what has made Bouillon Bilk such a resounding success today.
Bouillon Bilk
In the early days of Bouillon Bilk, the restaurant was empty. Eventually, from word of mouth, people started to understand what they were offering, and began to really appreciate it. "We were in a little bit of an unknown area. Customers would come in with a good attitude about our experience, a positive bias. They would be told 'you're not going to want to go in there because it looks seedy, but trust me.' " At the time, Francois and Melanie didn't have much in their favour. The restaurant was much more successful than expected, but "nothing was done for it! The dishwasher, the electricity, everything was breaking down so quickly. I would run the printer in the office, and the mixer in the kitchen would blow! We were really caught off guard, we didn't have much time to react. It was a tight-knit team and we had a lot of fun. We were five waiters, two maitres d'hôtel, two bartenders, two runners and a sommelier in 1200 square feet. We had almost our capacity just in staff!" (laughs)
Le Bouillon Bilk presents exceptional cuisine with meticulously crafted plates. It's high gastronomy in a restaurant with a rather casual service. Bouillon Bilk's cuisine is intellectual, original, and imaginative, and is enjoyed in a setting with generous and personalized service, making for an exceptional customer experience. To equip themselves properly and to be able to accommodate more guests, the restaurant doubled its size with the space next door. The restaurant jumped from 60 to 90 seats, the customers were a little more comfortable, and most importantly, they were able to rely on a dishwasher that wouldn't run out of hot water whenever it wanted to, fridges that could hold bottles of wine properly, and a better coffee machine. Melanie and François gave themselves the opportunity to evolve, and the result is a credit to them.
"If there's one thing, though, it's that being a restaurateur is not at all glamorous, it's not at all how it is on TV. You unclog the toilet, you pass the mop; I would never ask my manager to replace the absent busboy. I'll be the busboy! The restaurant business is also a complex business, you can't learn it all in school. A chef is more of a role model, an inspirational person that people like to follow. They are a leader. A chef does more than just cook. They earn respect over time and it's done over a long period of time, and through accomplishments, not just a diploma. Chef is a title given to you, not to yourself, and it's the same for a manager, a bartender, a restaurateur… That's why it's a profession of passion."
Cadet
And then the idea for Cadet Restaurant came along. "We're entrepreneurs. That sort of rush trip of creating something, we had it again. Everything in the restaurant business goes through our team. The amazing team in place at Bouillon Bilk allowed us to move to Cadet, we felt it was the right time to have even more fun." Mélanie loves the idea of allowing someone to take full charge of a restaurant. Le Cadet, with chef Antonio Ferreira in the kitchen.
"I realize that with my projects, a lot of what I like best are people's
career development. The world is growing in the business and it's so beautiful. At first you do everything by yourself, but then you hire people, they do things on their own, you mentor them, and everything becomes more creative, because now everyone has ideas. I think I would have been super happy in human resources; looking at people's profiles and ambitions, helping them develop, I love it. Well, actually, I love what I do in general. But my team is my greatest pride."
To counter the crisis, Mélanie created Rhinocéros, a catering service for her two addresses (Cadet and Bouillon Bilk). Rhinocéros offers all the delights of her restaurants to take home. She also participated in the LesLylas florist project to bring a little joy to our new norm of confinement and deconfinement.
Written by Élise Tastet
Photography by Alison Slattery