Johanne Martineau: Nourishing the body and soul at Merci la Vie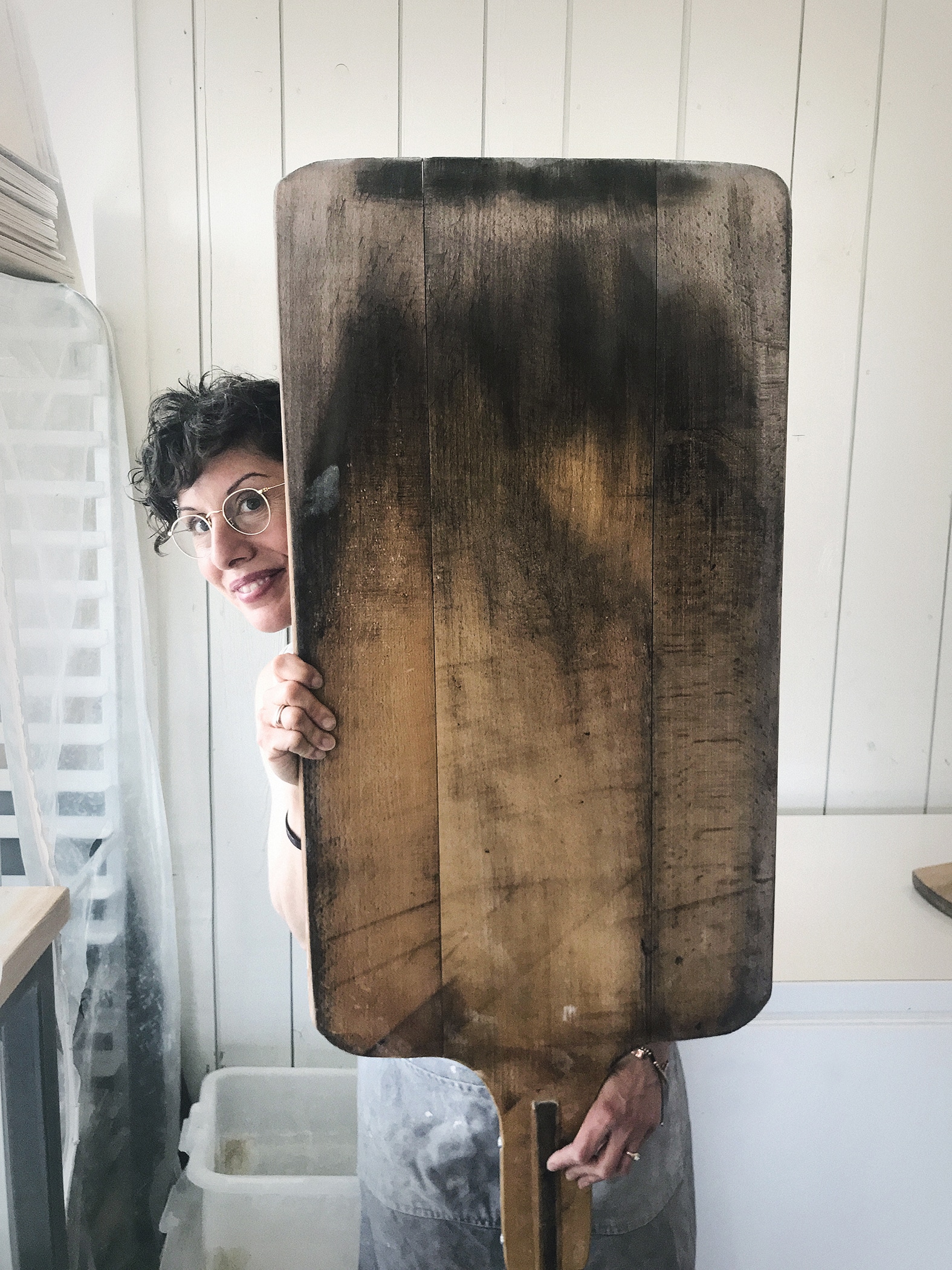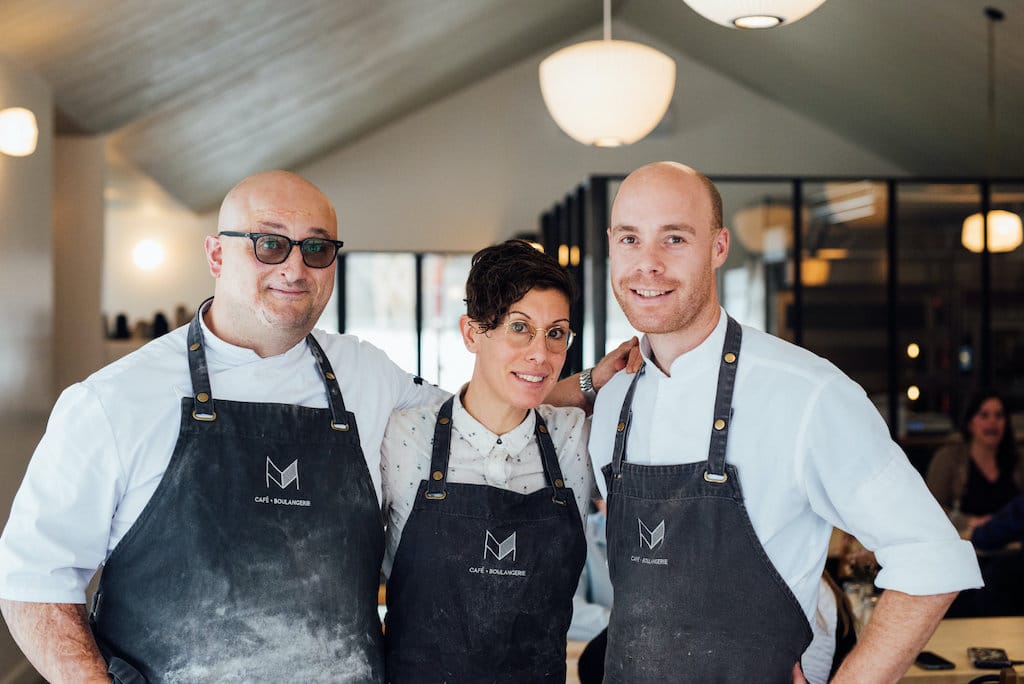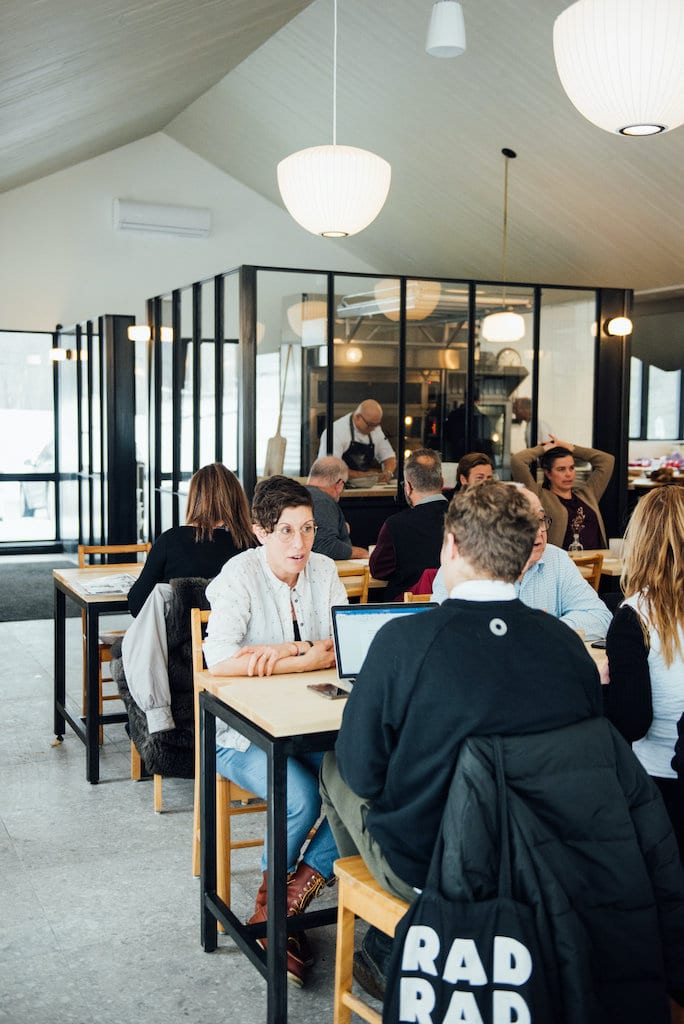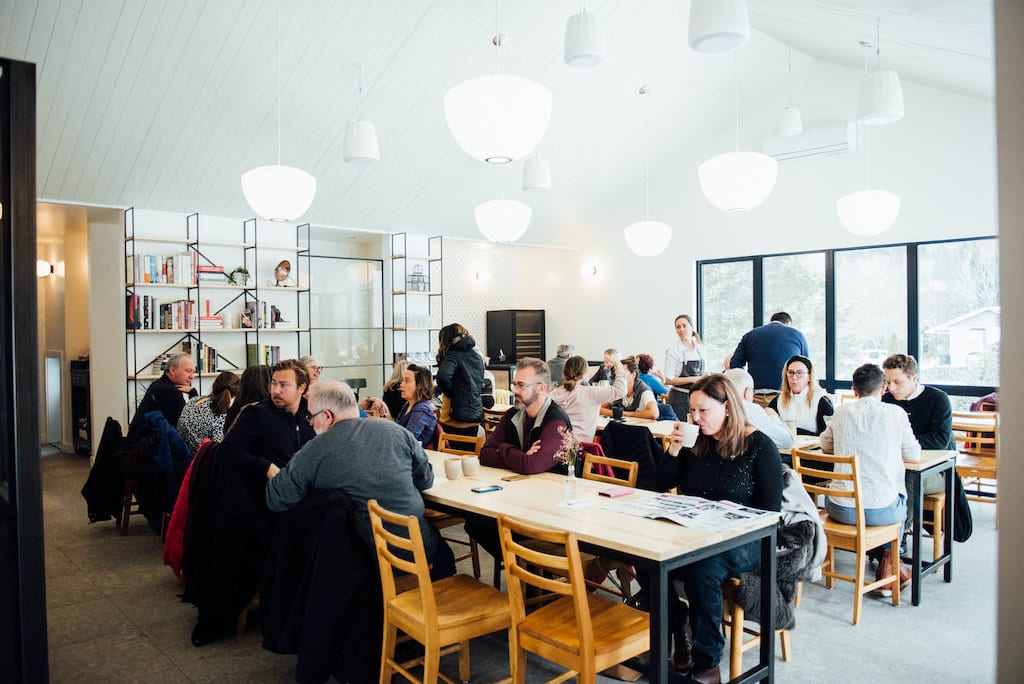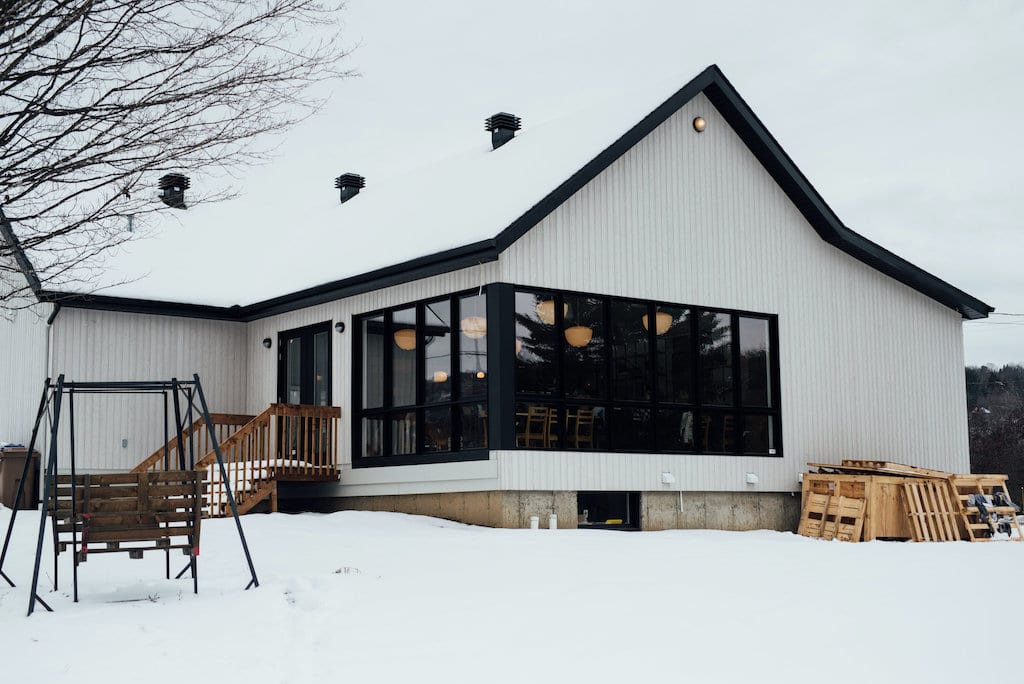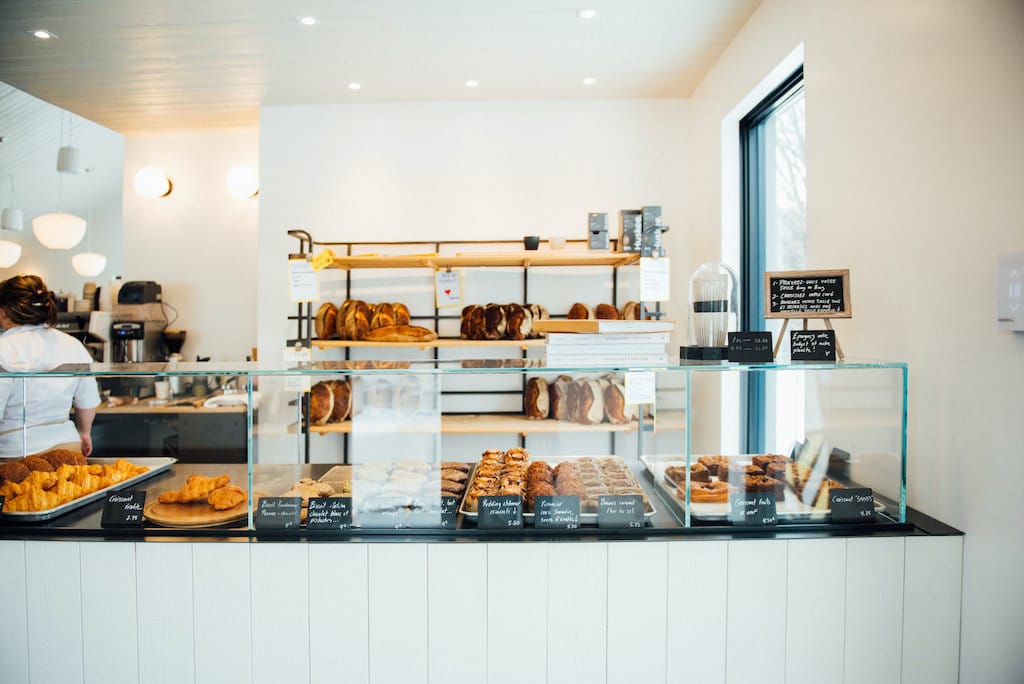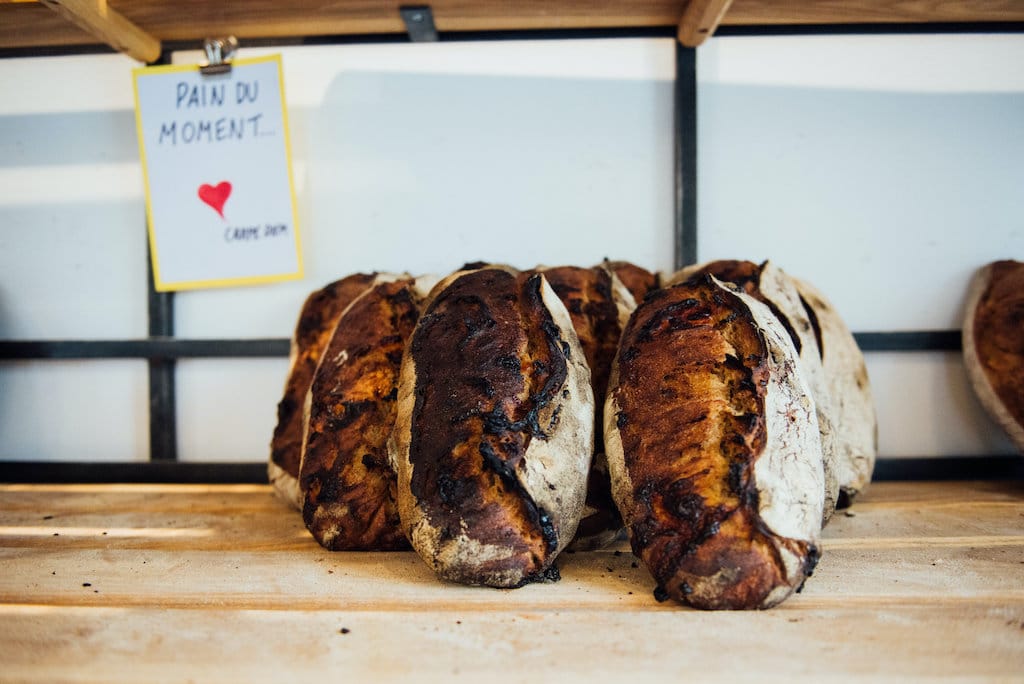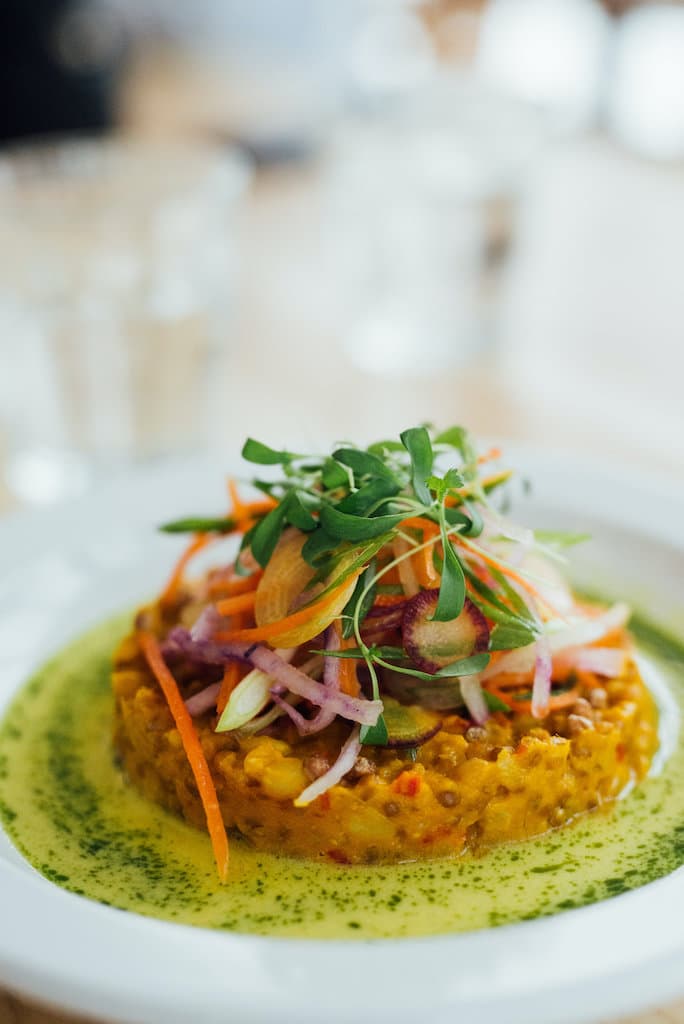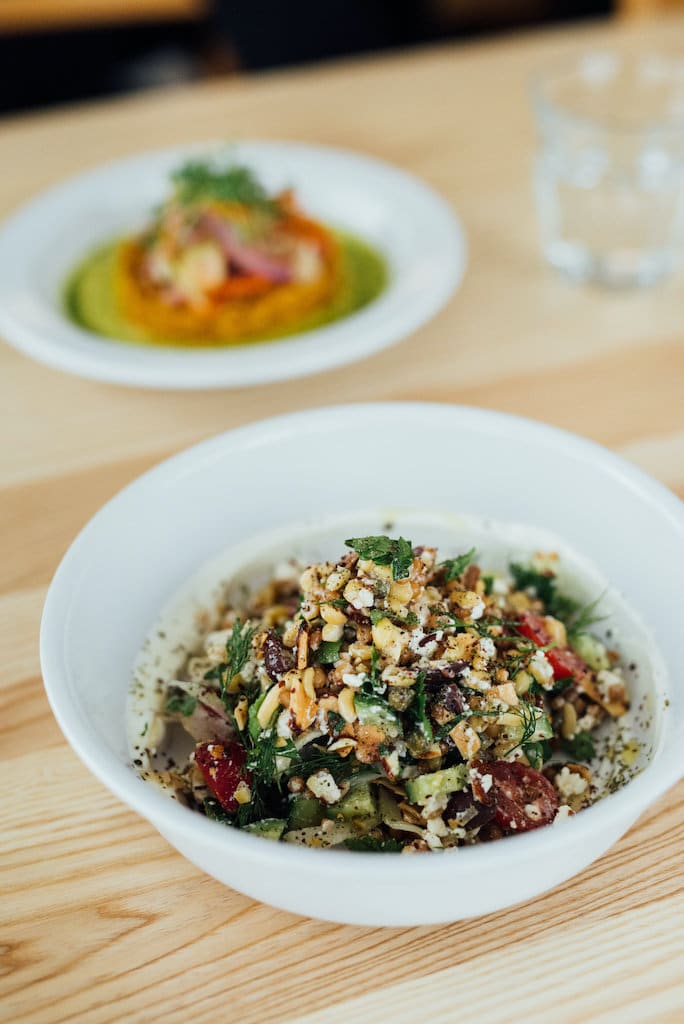 Five years ago, Johanne Martineau was a speaker, coach, and radio host. Today, she is co-owner of Merci la Vie, one of the best bakeries in the province, which has just moved to a larger space to continue to surprise and delight the gourmets of the region. Today we present you with a portrait of a woman who has done everything to be happy.
For those who don't know Johanne Martineau, she is a strong-willed woman who is fortunate, but who creates her own luck. She is an energetic woman, full of love and good humour and her journey reflects these qualities. In fact, Johanne Martineau's story is one of magnificent and impressive resilience and optimism. The whole story of her personal and professional transformation began dramatically when she miscarried after three months of pregnancy. "For the first time in my life, I found myself in a bit of a slump in terms of my health and energy."
One evening, while driving home from the office, she felt ill and decided to stop, somewhat by chance, in a natural food store where she had never been before — Le Pommier Fleuri, which has since closed. The friendly team at the store offered her advice and Johanne was delighted to see her health improve. This encounter pushed Johanne to explore the world of alternative medicine and she decided to train as a naturotherapist.
A few years later, Johanne gave birth to Chloé, who was not an easy child from a young age. To help her with her daughter, Johanne turned to Jean-Pierre Gagné's 'Parent-Guide, Parent-Complice' training. The results were so impressive that Johanne decided to get involved in the program. With a degree in relationship coaching from Concordia University in hand, Johanne decided to become a speaker and took charge of the program's activities on the North Shore.
At home, Johanne's boyfriend, Albert Elbilia — art director and photographer — was slowly developing a passion for bread. In 2014, his enthusiasm materialized with the writing of a book, 'Boulange et boustifaille: 75 recettes pour faire la fête autour du pain'. During the creative process, Albert underwent surgery that forced him to reduce his screen time. To fill his newfound free time, Albert continued to bake.
With Albert's surgery preventing him from taking on photo or art direction contracts, Johanne worked hard to take care of their expanded family of five children. She filled her weeks with a dozen conferences, several radio columns, and coaching sessions, "all with a baby in her arms". For his part, Albert continued to perfect his bread recipes. While Albert's condition did not improve, the situation became more and more critical for the Elbilia-Martineau family: "At that time, his bread was only used to feed the family — which is no small thing, but it was not used to pay the mortgage. I thought his bread was beautiful and good, but the nest was in danger."
"One evening I was returning from giving a talk for the Laurentian School Board and saw a small, beautiful space. The small one was screaming for her life, so I stopped to nurse her. And lo and behold, the space was for sale or rent". After visiting the space, Johanne asked Albert if he wanted to take his passion for bread to another level. Albert didn't even hesitate for a second. "I thought maybe this is where life wanted to send us," she recounts.
In November 2015, Merci la Vie bakery was born in a small address in Prévost. For Johanne, the name Merci la Vie was an obvious choice: "Bread is noble! It has fed people. It has saved people from starvation. Merci la Vie is gratitude. Because of the couple's precarious situation, there was no possible adjustment period. The bakery had to operate, and it had to operate from the moment it opened. "The first morning we were open, by 10:30 a.m. there was nothing left!" Thank goodness for life, indeed!
Obviously, the residents of the region were excited about the arrival of an artisanal bakery close to home. Soon, Johanne and Albert became victims of their success and space was running out. In an attempt to meet the demand, the couple purchased an outdoor trailer which they used to expand their work space. This trailer allowed the couple to produce more, but the situation was far from ideal.
Because the trailer lacked potable water, the couple — along with their dedicated crew — had to lug 4,000 kilos of flour and water from the bakery to the makeshift kitchen in the trailer. "Plus, when there was a snowstorm, it meant arriving an hour before our shift, so at 3 a.m., to shovel a trench for us to get through with the water and flour bins. It didn't make sense, I don't even know how we did it!"
To help Albert with the baking, Johanne dove into the world of entrepreneurship. She did what she calls the "night HEC", where she learned to manage budgets and financial forecasts in her spare time, even in her sleep. As the demand at the bakery continued to grow steadily, Johanne decided that it was time for her to start kneading dough, and Albert showed her the basics. Once again, there was no margin for error: "At Merci la Vie, there is a certain caliber of bread and shaping, everything is in the attention to detail. It's excellence and nothing less. I arrived with less than excellence, so there were many spats. Today, we're both on the bread and we've learned to waltz together."
One thing that helps the dancers not step on each other's toes is a bigger stage. With that in mind, the couple moved Merci la Vie in late 2019. The move also allowed the couple to provide space for their ambitions. The bakery has not completely changed its landscape, it is still located on the edge of Route 117, but has only moved a few miles to the northwest.
With this magnificent and vast new location, the couple gave themselves the space to receive properly. No more running back and forth in the snow and no more early afternoon bread shortages. The move was yet another reason for Johanne to be thankful for life. However, this time, she preferred to turn the spotlight on her team, without whom none of this would be possible.
The new location in Piedmont allows Johanne and Albert to evolve their initial mission of nourishing the body and soul. As a trained naturotherapist, it is important for Johanne to offer her customers a tasty and healthy product. To do so, Merci la Vie doesn't use yeast and instead opts for a slow and natural fermentation. In Piedmont, Johanne and Albert push the experimentation even further by offering breads that are fermented for up to 10 days. "Here, the key word is love: love in the plates, how we prepare them, how we present them, but also where the products come from. It's important to recognize what the land offers and get back to the basics."
Freshly moved in, the Merci la Vie Bakery-Café is drawing even more crowds than before. For her part, Johanne still gives a few conferences, but her main focus is on bread and all the beautiful projects that await Merci la Vie. Johanne and Albert are preparing to open on evenings, organize events and dinners with guest chefs, offer alcohol, and write a book (joint this time). In short, a breadboard full of exciting projects for Johanne and Merci la Vie!
Johanne Martineau is a woman of heart, a generous go-getter who conquers anything that crosses her path. She transforms negative energies into positive ones, and all while making people smile. Thank you for your big heart and for all you do!
Written by Samuel Gauvreau Des Aulniers
Photography by Alison Slattery