The art of the Afternoon Tea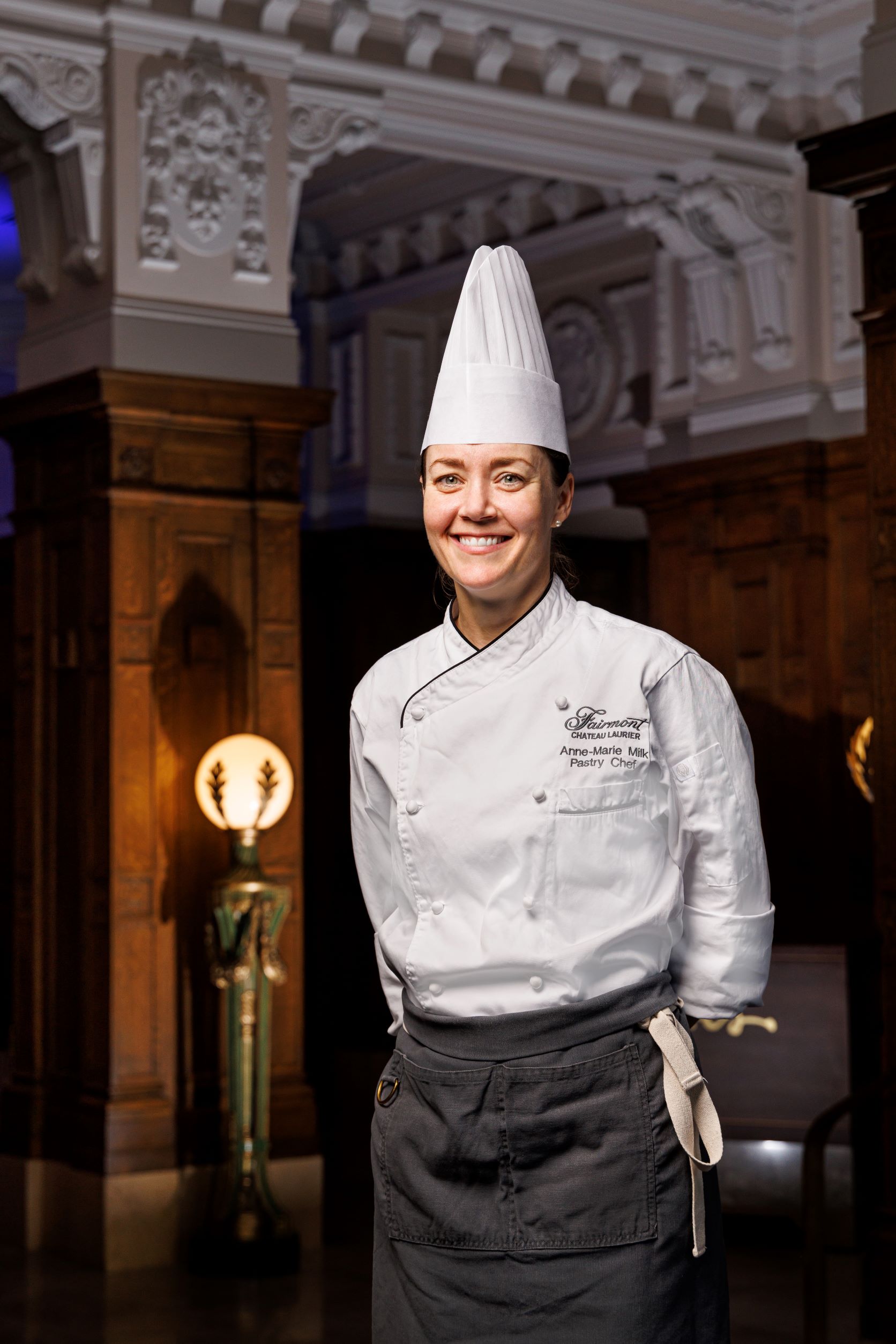 Anne-Marie Milk is the pastry chef at the Fairmont Château Laurier, in Ottawa. If you've ever enjoyed the Afternoon Tea experience at Zoe's, the hotel's swanky restaurant and lounge, it's her and her team of 12 pâtissiers you have to thank for the towers of sweet and savoury treats — pillowy English scones, delectable finger sandwiches, and multicoloured macaroons. And if you haven't, you definitely should.
Trained at Algonquin College in Ottawa, Anne-Marie started her career as a pastry chef right here at the Fairmont Château Laurier, before taking her spatulas and piping bags around the globe, working for such celebrated institutions as The Savoy in London, where she mastered the time-honoured art of afternoon tea.
Today, Anne-Marie Milk has gone full circle, back where everything started: she now teaches future pastry chefs at her alma mater and heads the pastry kitchen at the Château, much to our and every of the hotel's guests' delight.
We sat down with her to chat about her journey, her inspirations, and above all: her undying passion for afternoon tea.
What's it like working in a literal château? Don't you find being surrounded by all that history fascinating?
Well I would say I feel proud when I come to work. There's a lot of tradition and history here, a lot of grandeur. It's exciting, there's always something going on. It makes you feel like you want to do an even better job, because you need to live up to the history, and the grandeur that people are expecting when they come here. It's important.
What are the ingredients for a perfect Afternoon Tea?
The most important ingredients? Ambiance, of course — which we have here in droves, I must say. Tradition, with regards to the food, the experience, the cutlery, the tea stands. Three: good food and good tea!
Do you think your experience in England, especially in London, had an impact on your vision of the afternoon tea and what you do here?
Oh, absolutely! What we do here is very comparable to what I was doing in London, which is of course the epicentre of afternoon tea. We have a lot of discerning guests who are travelling the world, so we have to make sure that we're keeping up. I think that people will find when they come here they're getting the same experience, the same tradition. Maybe not quite as old of a building, but pretty close.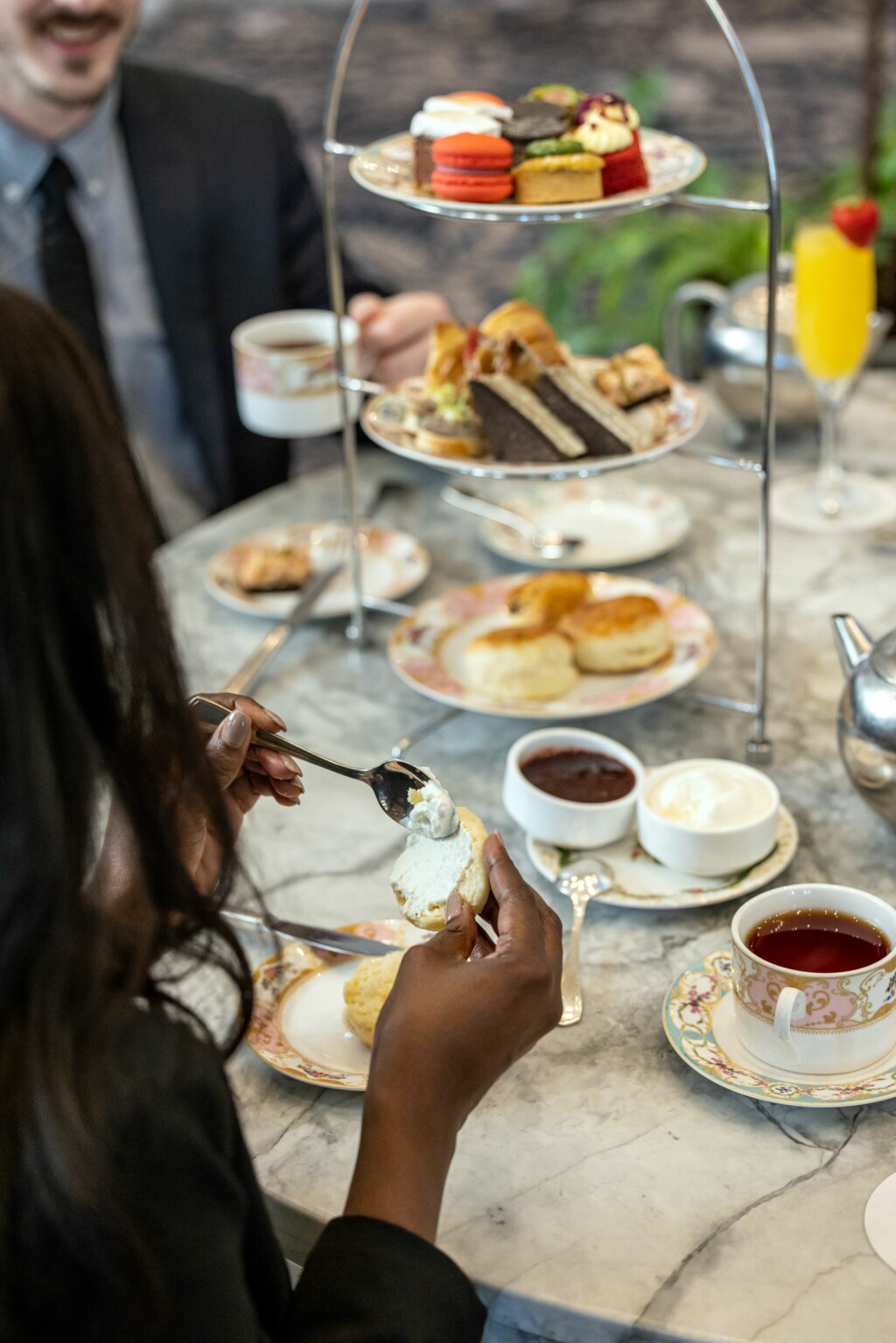 You've mentioned tradition twice, but you also bring a modern touch to afternoon tea.
You took the words out of my mouth! Because we're traditional, but we're still creative. We have that ability here, because we are not in England. Whereas in England, they have to really stick to some standards, depending where you are. People are expecting a cucumber sandwich when they go to the Ritz, right? It needs to be a finger sandwich, it has to be!
So here we can be a little more playful and a little more creative. While we still have sandwiches, we update them and they're modern and they're a little different from what you might expect.
Where did your passion for pastry come from?
It sort of just happened, I would say. Although I did bake a lot with my grandma when I was young. She did the baking and would let me do whatever I wanted in the kitchen. I wasn't a prodigy or anything, but it turned out well!
I didn't even know pastry chefs existed until I went to culinary school and then as soon as that happened I knew that's what I wanted to do, and what I wanted to be.
You've worked in hotels around the globe — even on cruise ships — before coming back here, where you first started. How did all these experiences shape the pastry chef you are today?
When I worked here the first time, I was really just focused on my skill and my job. I didn't have a great overview of what was going on in the pastry kitchen. I was so new, it took everything just to focus on my job.
And then as I travelled around, I got more experienced, I was able to open my mind to what was going on around me. Maybe that's maturity, too. I don't know. I think a tolerance level as well for hard work and volume and demands. My skill, of course, improved. The more people I worked with, either above me or below me or at the same level as me, the more I learned. There's always someone with new, great ideas and new and different ways of doing things.
I have a really great team today, some of whom are new and super excited and have great new ideas, and some who have been here for a really long time and just have this experience that you just can't find. I mean it's just so valuable, they know everything about this place, the building, the history, the guests.
If feel like — I mean don't write this down [sorry, had to!] — but if I left I think they would probably be ok.
You've had the chance to cook for many famous people — dignitaries, politicians, celebrities — do you remember one that was particularly memorable?
We're usually at the back of the house, so we hear about the people we are feeding, but we don't necessarily ever see them.
I did work for the Governor General of Canada [Adrienne Clarkson], decades ago. That was a pretty memorable experience, because I was quite young, and somehow they left me alone to prepare a meal for her and her husband one night. She called me out, and so it was the first time I saw their private area, and they said: "We really love what you did with this". I guess that would have been the most memorable.
Morgan Freeman came to The Savoy once and brought his own bananas in his pockets, and he wanted us to make a smoothie. So I made him a smoothie with his own banana.
Victoria Beckham would always come to Claridge's and she wanted frozen grapes as a snack. So we always had to make sure we had frozen grapes in the freezer when Victoria was around, because that was her candy.
It's not that glamorous, but that's all I can really think of.
Rapidfire questions
Your favourite meal of the day? Breakfast.
Savoury or sweet? Both — my husband is German, I like all of it.
Your favourite dessert? That's not an easy one! Homemade ice cream/sorbet or a creme brulée.
Best pastry you've ever tasted? I can't remember the specific pastry, but we were at the Dorchester in London and Christophe Michalak was there as the guest chef. He did a special afternoon tea for them, and that was the best pastries I've ever eaten.
Green tea or Earl Gray? Earl Gray.
Favourite thing to do in Ottawa? Go for tea at Zoe's!
Favourite place to eat in Ottawa? I have two young kids, so I don't go out very much, but I did recently go to the Peking Duck, which was amazing. And I went with a Chinese friend of mine, who said it was the most authentic Chinese food and experience outside of China. It's really fancy, really nice.
A chef who inspired you? The first pastry chef I worked with [at the Château] was Ernst Frehner, he was Swiss. So of course he was the one that really showed me what being a pastry chef really was, and how fancy it could be, how elaborate the desserts can be, how showstopping they can be. In terms of famous pastry chefs, Pierre Hermé, Christophe Michalak… the newer ones now, even, like Cédric Grolet, who was inspired by Pierre Hermé. So the next generation is already doing amazing things. But I would say mainly Pierre Hermé.
If you could bake for anyone, dead or alive, who would it be? Honestly, my grandma. I don't think she ever fully understood what I did. She did come here for tea when I first worked here, it wasn't quite as elaborate as it is now. And I'd just like to show her what she inspired. But to also kind of blow her mind with what we do.
Afternoon Tea at the Château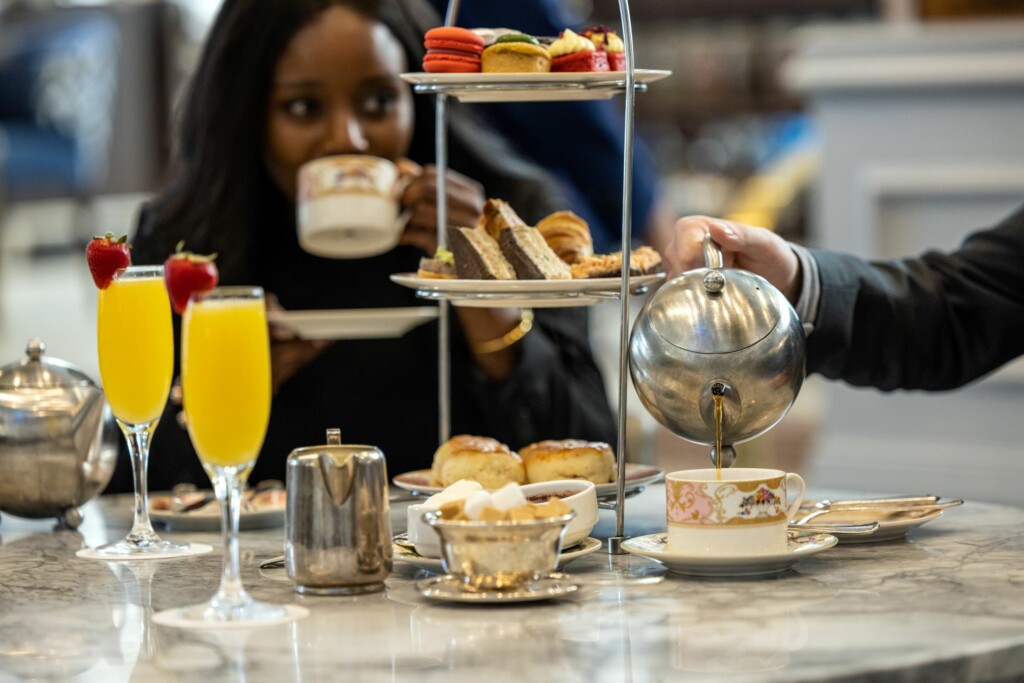 Zoe's Afternoon Tea is served daily between 11AM and 3:30PM (or as a to-go option to enjoy from the comfort of your own home!), with a special Holiday-themed menu from December 1st to January 5th. A kids menu for your little princes and princesses, with hot chocolate in lieu of tea, is also available, making tea time a fun and delicious outing for the whole family!
Written by Mikael Lebleu
Photography by Fairmont Château Laurier