Ethné de Vienne: Spice hunter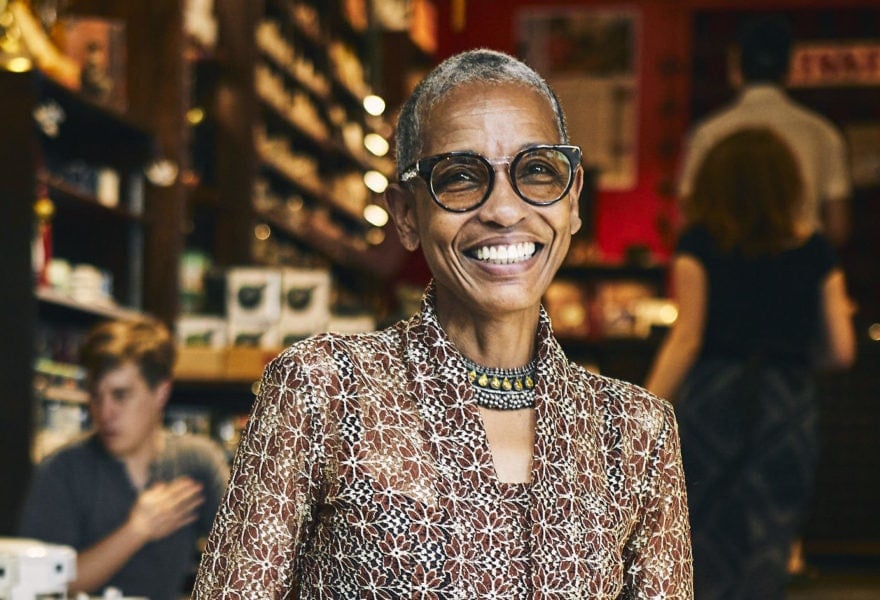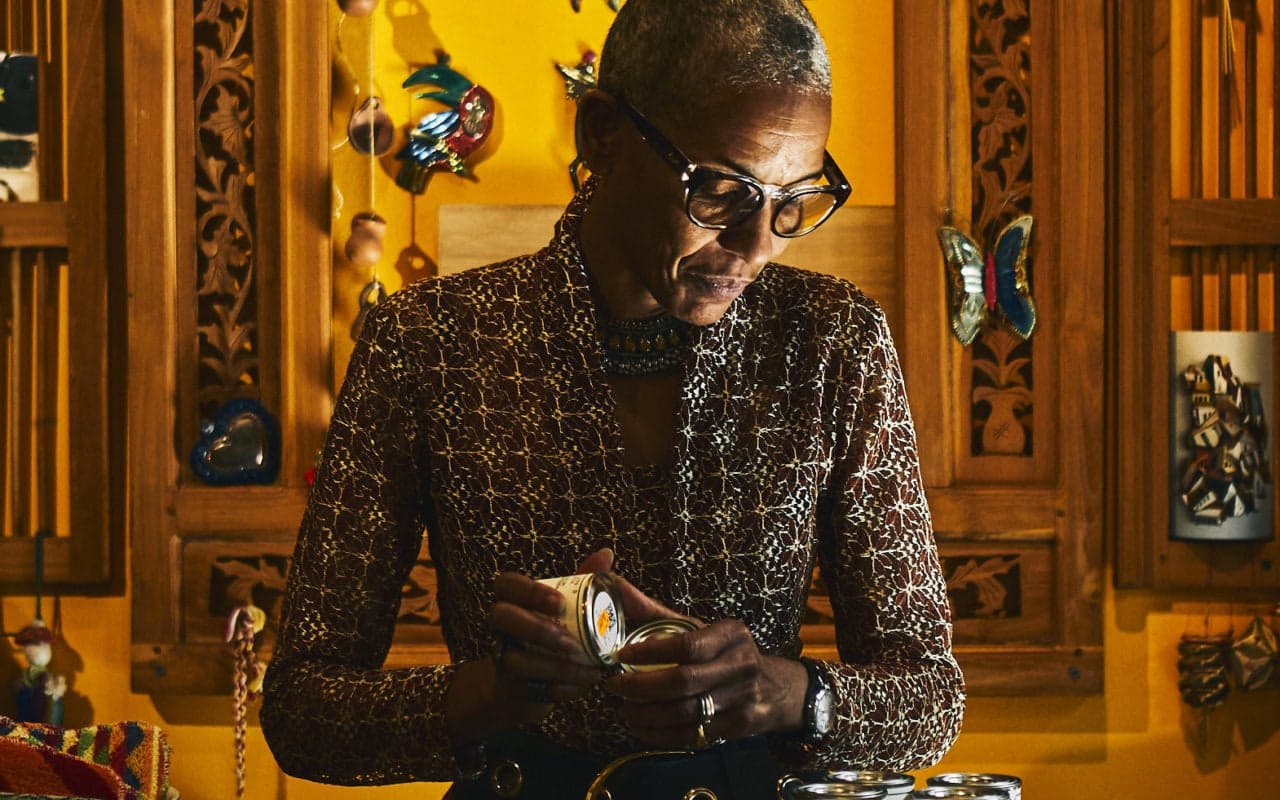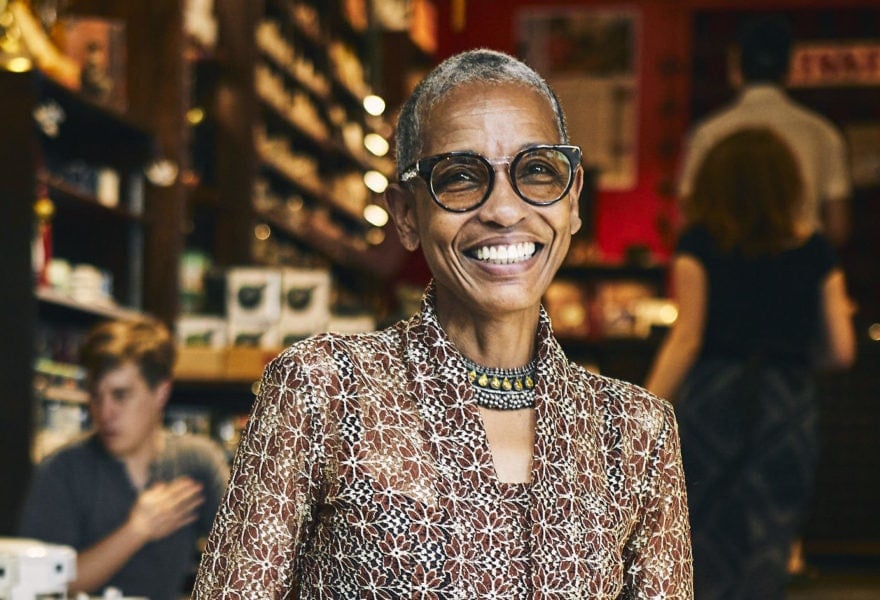 Did you know that the great chefs of Quebec often use maple products all year round? In an effort to stay local and to highlight the natural flavours of Quebec's terroir, all while respecting the environment, kitchens are opting more and more for Quebec's high quality maple products as an alternative to sugar. This series of profiles will shine light on the great culinary ambassadors of L'Érable du Québec, all of whom use maple products in their cuisine throughout the year.
Ethné de Vienne is a spice hunter! This inspiring and unconventional woman has traveled the globe to find the best flavours and offer them here. From Sri Lankan cinnamon to Indian cumin, Ethné offers her finest finds in her boutique Épices de Cru — an aromatic Ali Baba's cave. And of course, being in love with Quebec, she also offers maple delights from here.
When asked about her first contact with spices, Ethné de Vienne immediately dives into her earliest memories, those of her childhood in Trinidad. "I fell into spice plantations before I even had an opinion. Where I come from, we cook everything with spices, it's absolutely essential!"
During the 1960s, Ethné's family left the Caribbean where her grandfather had a cocoa plantation to establish themselves further north, in Montreal. During her first years in Quebec, Ethné worked in the world of fashion, first as a model, then as a journalist. Her modeling career allowed her to continue to travel, as she had been going from country to country since the age of five. Moreover, during this period, Ethné maintained a marked interest for the culinary world, and, more specifically, for the spices.
This passion for blends and explosions of flavours blossomed when she met chef Philippe de Vienne, who was also an avid spice lover. Ethné laughed when describing her husband as a "cupboard snoop", always on the lookout for fine flavours. Both lovers of travelling, they promised each other that they would never stop travelling; a promise that still holds true, even after two children and nearly 38 years of marriage.
"The first time I attended a funeral in Sulawesi, Indonesia, there were 2,000 guests. They fed everyone, at the same time (!), with one hot meal." Ethné says she then had the chance to visit the outdoor "kitchens," where everything was cooked in a huge hole covered with leaves and branches. "I thought, how come people in the so-called third world manage to do absolutely amazing things, while here we serve people chicken and we're not sure if it's really chicken?"
Through their travels, Ethné and Philippe made many discoveries, including spices, which gave rise to the idea of importing the vast array of flavours the world has to offer to Quebec. "We traveled a lot and we simply wanted to share what we discovered! So they decided to open a catering service under the name of de Vienne traiteur, with the idea of sharing their passion for the cuisine of the world.
In fact, de Vienne traiteur specializes in cuisines from all over the world: "Instead of the traditional formula, we did a Balinese table and next to it, there were Mexican tacos. We also worked with Japanese and Chinese flavours." Forerunners of Montreal's culinary diversity, Ethné and Philippe were quickly confronted with Quebecois customs and habits. "At the beginning, we were told: 'Why do you offer a Nasi Goreng for breakfast?' Well, Indonesians do that all the time." Over time, minds opened up and the couple's catering service gained popularity. "The idea was to serve real food with tastes that weren't just from North America or France. What a revelation, there is food that comes from somewhere else," she quipped. Their mission — revolutionary at the time, but now obvious — turned many heads.
The success of their catering service is a testament to the desire of Quebecers to discover flavours from elsewhere. It was with this in mind that the Jean-Talon Market approached Ethné and Philippe de Vienne, with the aim of opening a store specializing in spices. "We said no five times, because we did not sell spices. Then finally, the team of the Jean-Talon Market approached us. They came to see us and they managed to convince us to open a store."
In 2006, Ethné and her husband officially gave up catering to sell spices. "We never wanted to be spice merchants, we just wanted to eat well," she says with a laugh as their shop, Épices de Cru, celebrates its 15th birthday.
The greater volume of spices associated with opening a store also means new challenges. "For Épices de Cru, the goal was to find someone who was able to provide us with the best spices, but we never found that." In time, Ethné and Philippe decided to become the spice hunters themselves, and "offer the best spices in the world."
Today, the Épices de Cru store does business with 40 countries! The process was long and the research exhaustive in order to find the best producers for each spice and offer them to Quebecers. "The joy of it all is that you have to find them and go see them. You can't find them in the yellow pages or on the internet. The decision to go directly to the source allows Ethné to not only guarantee the quality of the flavours, but also relay the right information about the practices and techniques used. It is because of this approach that her title of spice hunter suits her perfectly.
Ethné sees her store Épices de Cru as a bridge; a way to put forward quality spices and the people behind them. Her passion is evident when she tells stories of her travels hunting for spice or when she talks about her search for an exceptional roasted chili where she finally discovered that the much sought after chili was actually fermented on the roofs of buildings. Or when she talks about the ultimate Quebecois flavour: maple syrup. "The real story is to go and find it. The truth is when the people themselves tell their stories."
L'Érable du Québec Q&A
What is your favourite way to work with maple?
"When I need to balance, when I need to add a little sweetness, when I need to modify something… BAM! I open my drawer and I have my modifiers, including maple syrup. I use it to balance, to correct, to modify, to augment; it's a question with infinite answers."
When was your first memory of maple?
"I arrived in Montreal when I was 13 years old. We ate at a sugar shack and I thought, 'Oh, they have taste, these people. It's not just hot dogs and hamburgers.' The maple water, I thought it was delicious.
Where do you find it in your store?
"At Épices de Cru, maple is found in my new maple BBQ seasoning and coating that I mix with Mexican chili. We also use it in our vinaigrette!"
A few questions for Ethné de Vienne
What would you be if you weren't a spice hunter?
"I would be someone who would criticize everyone. (Laughs). Jokes aside, I'd be some kind of columnist!"
What is your favourite dessert?
"It's a Paris-Brest, which my boyfriend makes better than anyone else. It was our wedding cake."
Written by Samuel Gauvreau Des Aulniers
Photography by Érable du Québec