Massimo Covone and the Covone family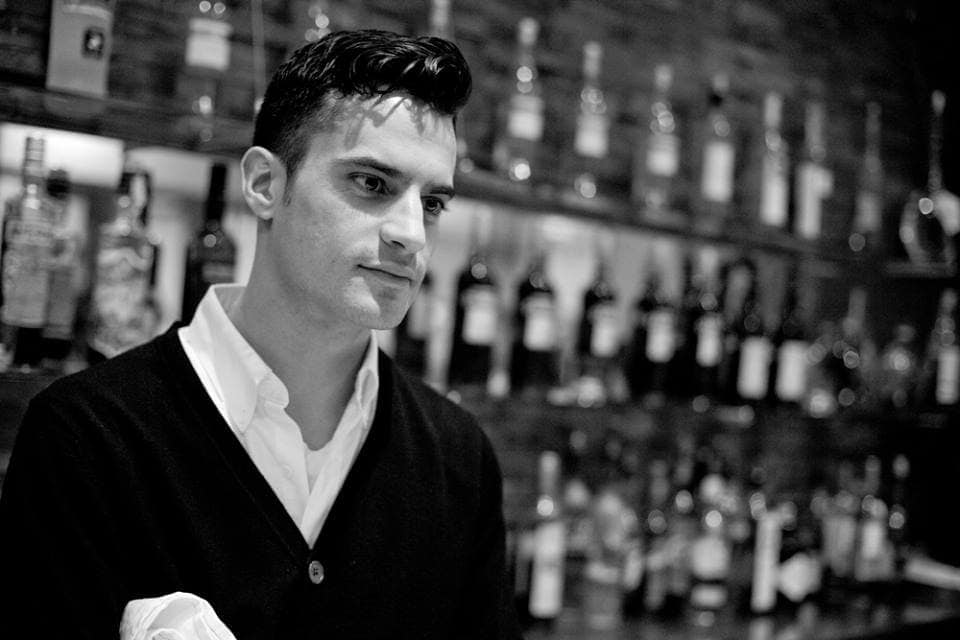 Massimo Covone grew up in the restaurant business. His father Aniello was co-owner of La Capricciosa on Decarie Boulevard and then Il Mulino in Little Italy, with his wife Giovanna as sous-chef and pastry chef and Massimo and Fabrizio as servers. First family success.
Bottega Restaurant
Mrs. Covone cooks and she does it very well; she even went to culinary school in Bologna where she studied pastry when her children were young. In 2006, the whole family decided to open the Bottega restaurant. Bottega is one of the best pizzerias in Montreal and makes some of the best Neapolitan pizza in town. Try the margherita "it may look simple, but it is so good." Massimo became the floor manager and his mother, the chef. Massimo's brother, Fabrizio, went to Naples for an internship to learn more about the business. Aniello, on the other hand, helped with the management and organization. Each member of the family worked hard for several years for a second success.
The late restaurant Hostaria
A few years later, Massimo's father bought the entire shares of Il Mulino and the Covones closed and renovated the place for six months. They added a long bar and a wine cellar to the restaurant. They also changed the formula slightly, putting less emphasis on the elaborate presentation of the plates and favouring instead a more authentic taste and rustic approach. Obviously, the antipasti, primi, and secondi are exceptional. "The taglioni al ragu d'agnello e carciofi dish, fresh homemade pasta with lamb ragout and artichokes, is particularly exquisite in my opinion, I eat it at least once a week," says Massimo. Hostaria was among the best Italian restaurants in Montreal before it closed.
Bottega Restaurant in Laval
In 2010, Bottega was doing so well that the Covone family had the idea to open in Laval. Same concept and same menu, just a little bigger. David Zaccardi is in the kitchen and Raffaelle Covone and Enzo Sarno are in charge of restaurant operations. Once again, it's a success story: Pizzeria Bottega is the best pizzeria in Laval and one of the best restaurants on the North Shore. Fourth success.
Café San Gennaro
Fabrizio went to Rome to learn how to make a real Roman pizza. He did an internship at the Pizzerium with Gabriele Bonci and at Roscioli. Fabrizio wanted to open a Roman pizzeria when he returned where he could serve pizza al taglio to his customers. However, the family decided it was best to open something complementary, and in 2015 the two brothers and their mother opened San Gennaro Cafe, right next door to Bottega on St. Zotique. San Gennaro is a small café, lunch counter, and deli all in one; they serve classic Roman Italian pizzas, salads, homemade pastries, and gelati. The address is open from 7 a.m. to 7 p.m.: for Italian breakfast, lunch, and afternoon coffee. San Gennaro's simple and concise menu was conceived by Giovanna and Fabrizio, and the decor by renowned architect and designer Annie Lebel. Their cousin Mauro Covone is also part of the project. San Gennaro is their most recent success.
The family approach
All of their establishments are focused on traditional Italian authenticity. The Covone family's approach is "the fewer the ingredients, the greater the effort on the small details. One of our best-selling pizzas, by the way, is the Caprese pizza, a simple pizza with very few ingredients." They're not trying to reinvent the wheel, their approach instead is to remake Italian recipes as only true Italians know how to do them, and it's a success every time. They respect tradition by presenting simple, well executed dishes with quality ingredients.
Massimo, along with his mother and brother, is co-owner of all the restaurants. In all, the Covone family currently employs over 75 people, making it a true family business. For Massimo, the drive for perfection began when he opened Bottega in 2006: "I set myself the goal of always aiming higher, and I make a constant effort to transmit this energy to the entire team. Once everyone adopts this mindset, things run smoothly. We learn from best practices and try to surpass them, from cooking techniques to how to answer the phone. No one can forget my father's insistence that every plate be hot. And no one can forget the time he got caught trying to cross him. (laughs) But in the end, these are important details."
Father Covone passed away recently, leaving behind a legacy to be proud of. His wife and two sons represent Italian elegance and distinction itself. "I like to think that every customer who walks into our restaurants is brought to Italy; through the design, service, look, and energy. And I like to think that we give an experience that from the first call I receive for the reservation, to the tasting, and all the way to the payment of the bill, is most enjoyable for my customer." It is. Your establishments are exceptional and going to eat there is always most enjoyable.
Grazie a voi.
Written by Sophie Monkman