Le Fricot: Acadian seaside crab shack on Notre-Dame Street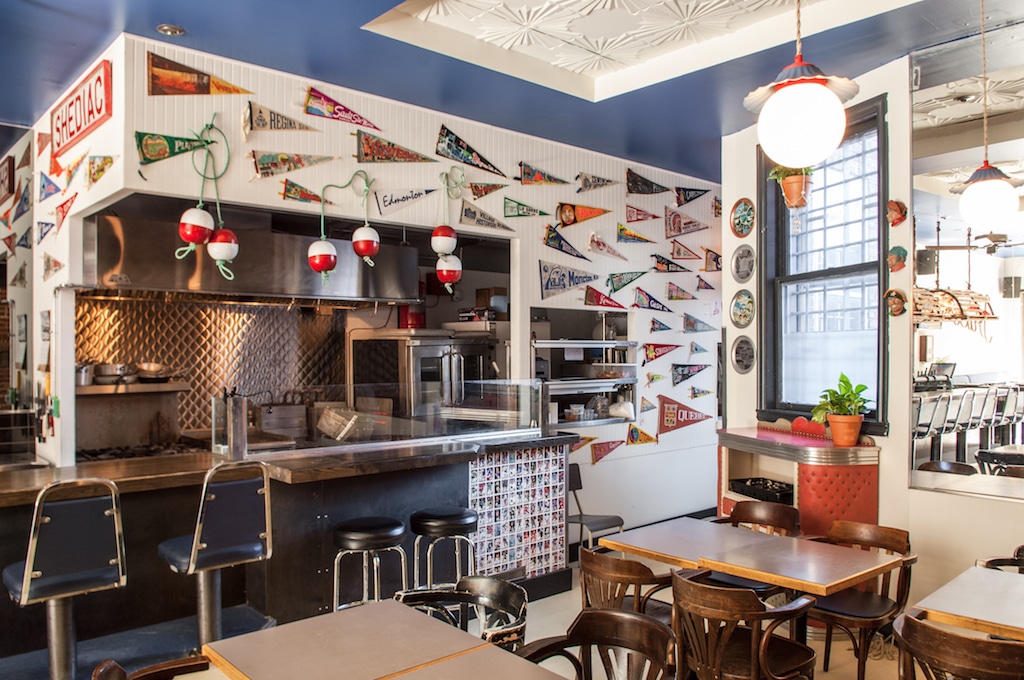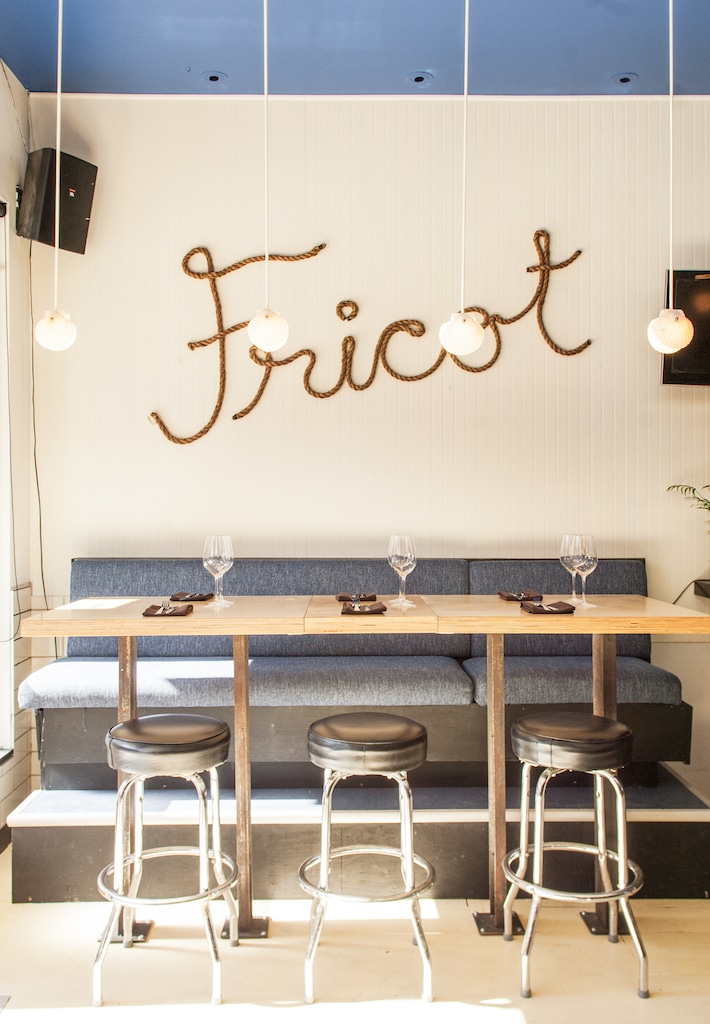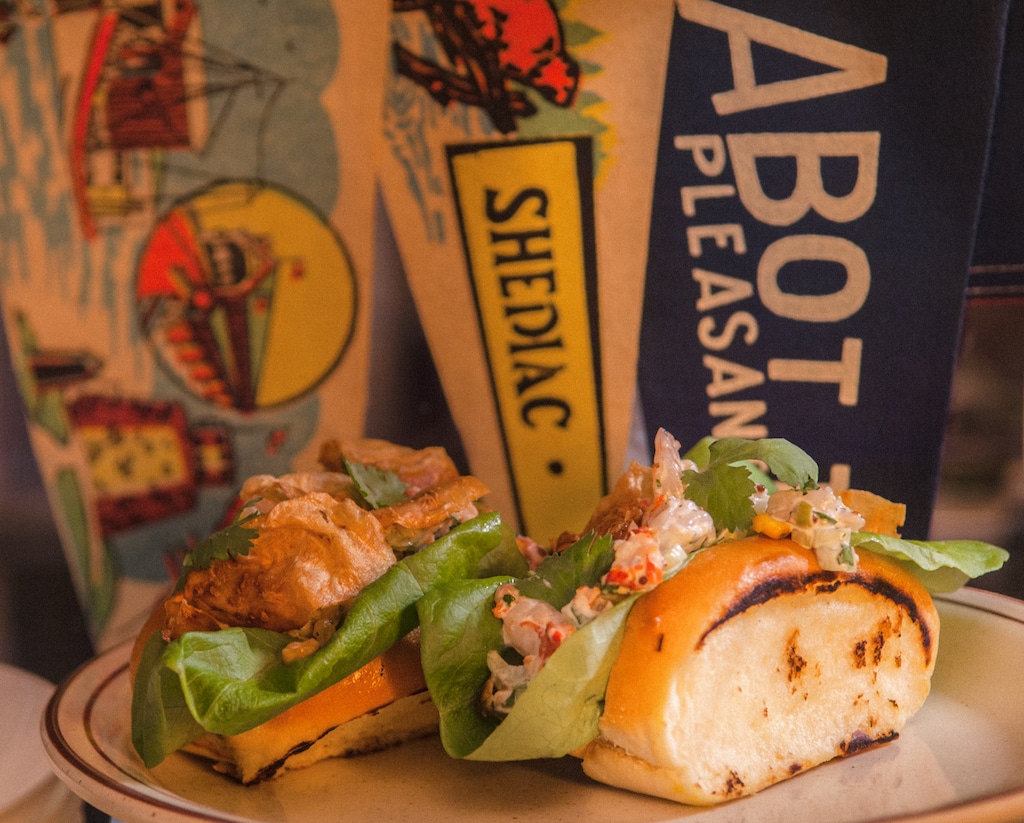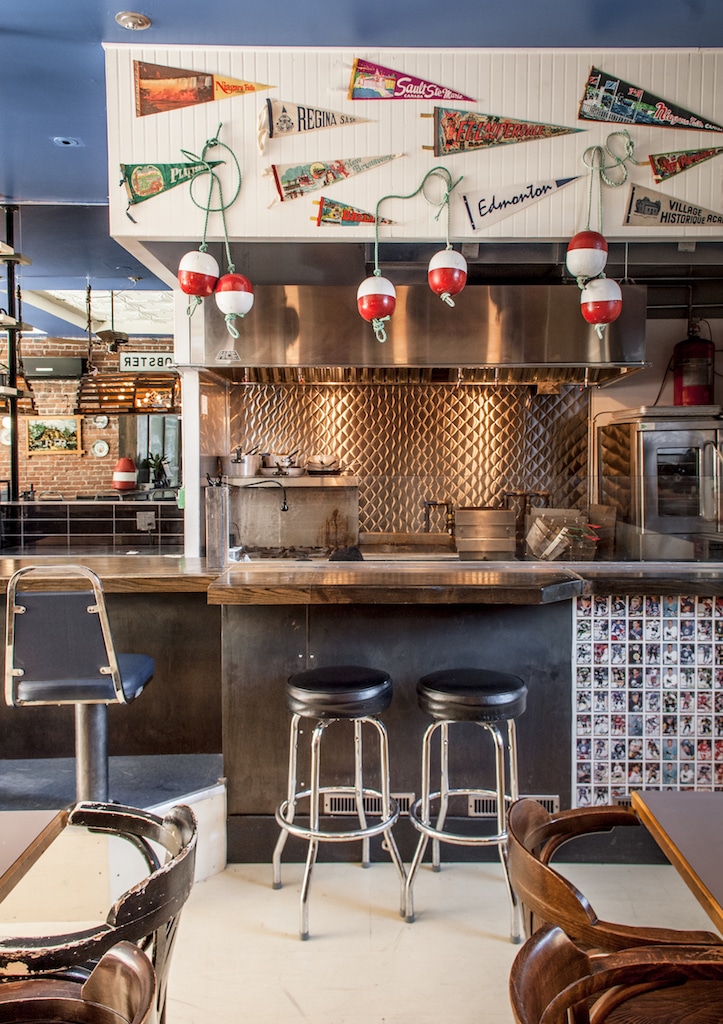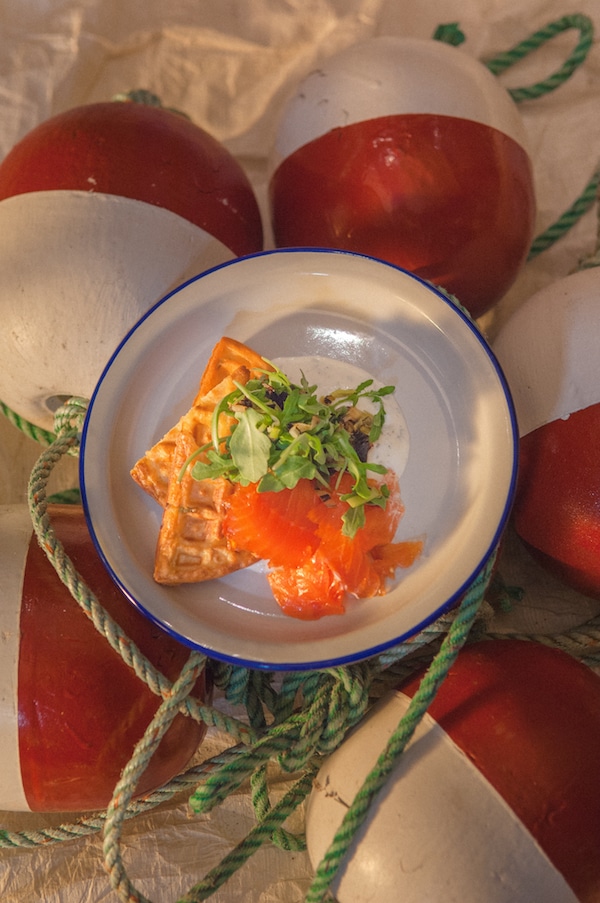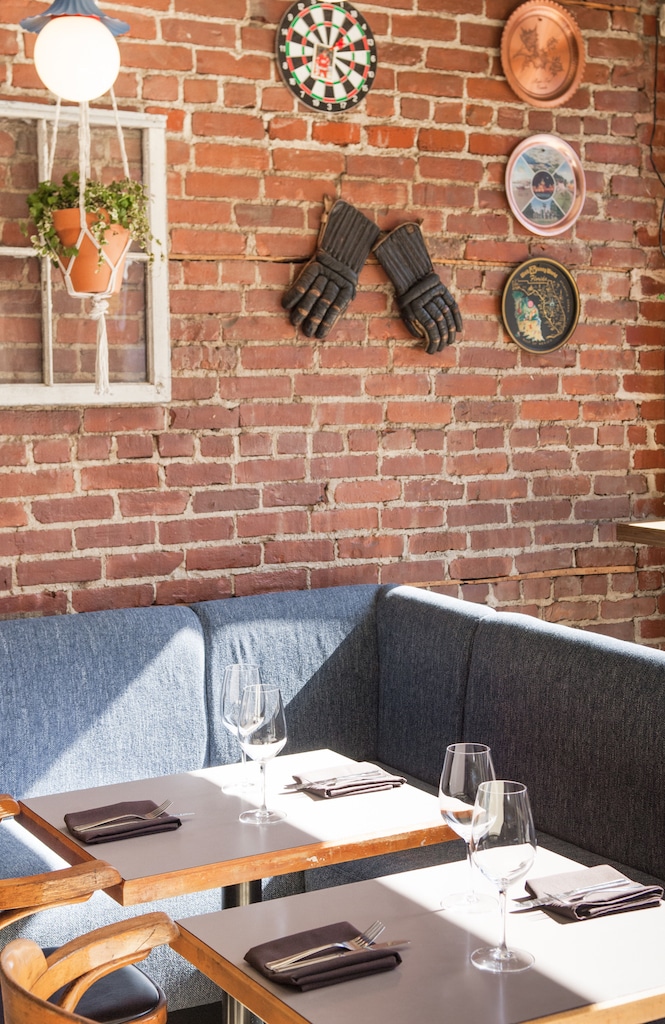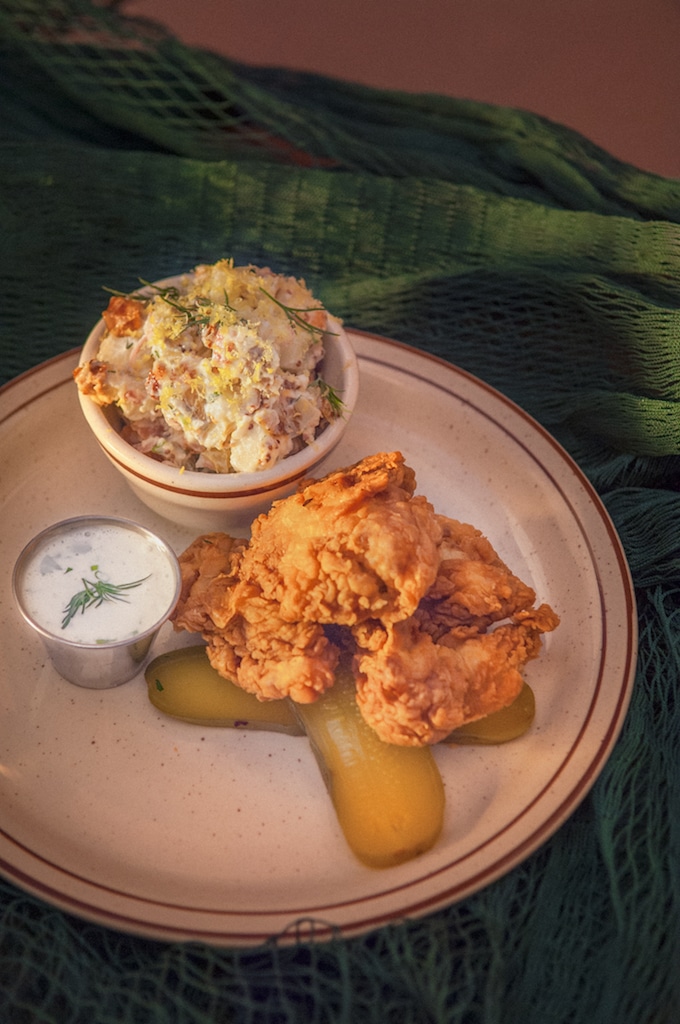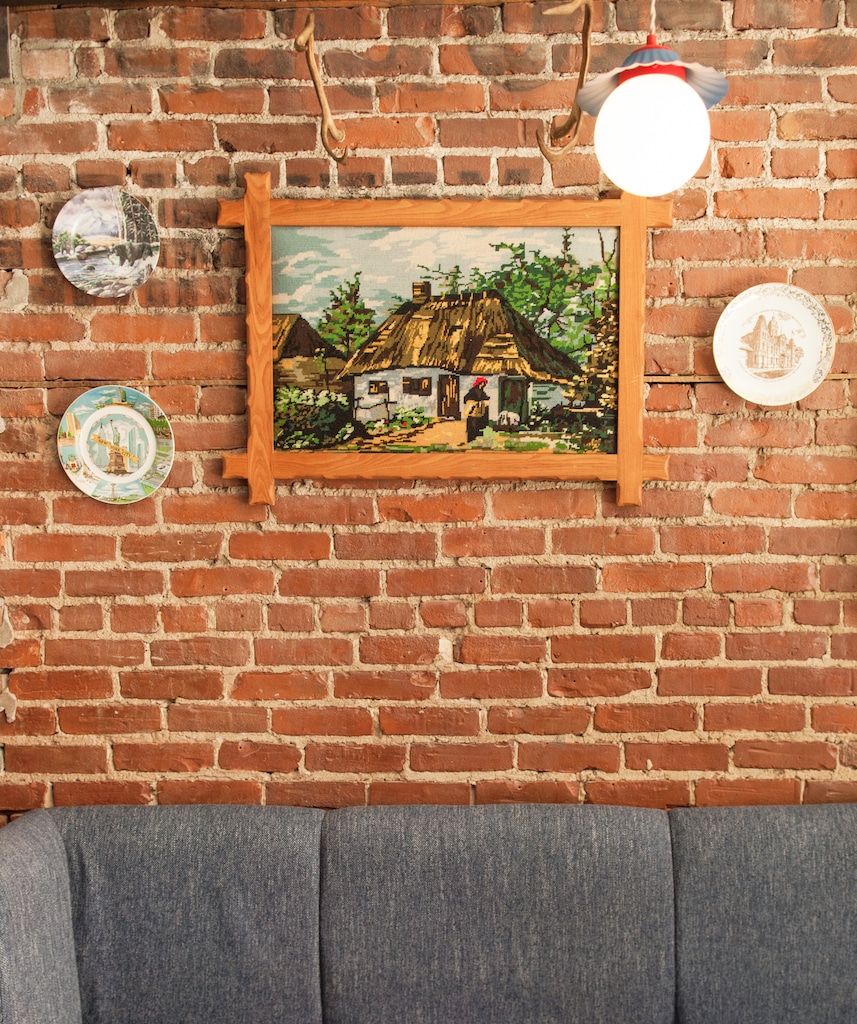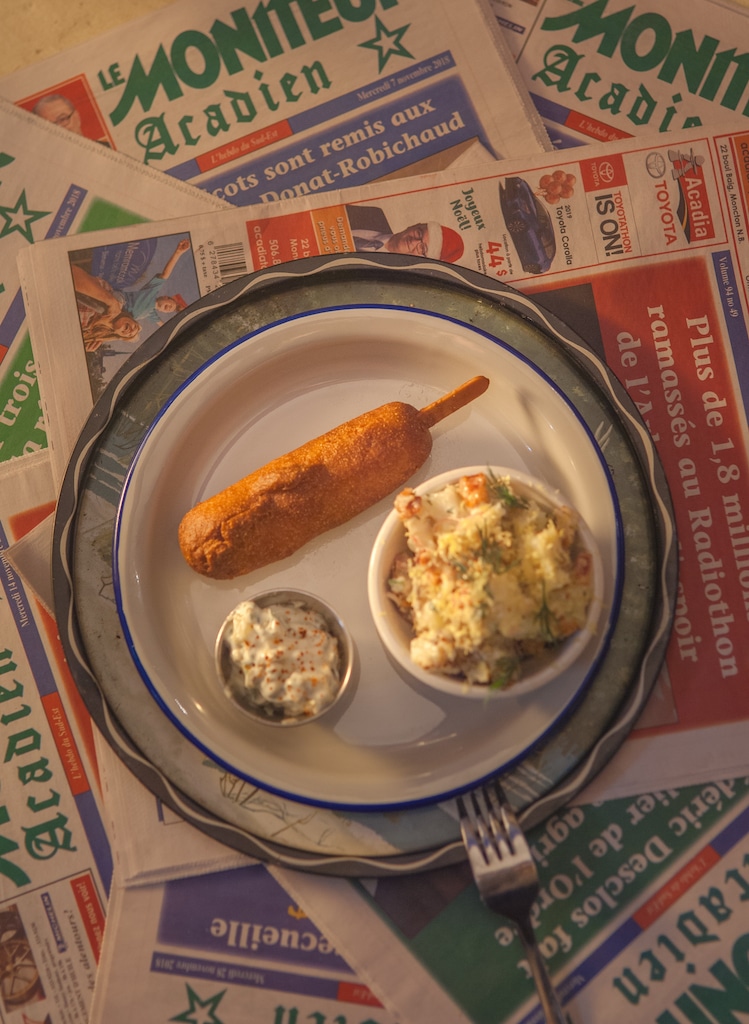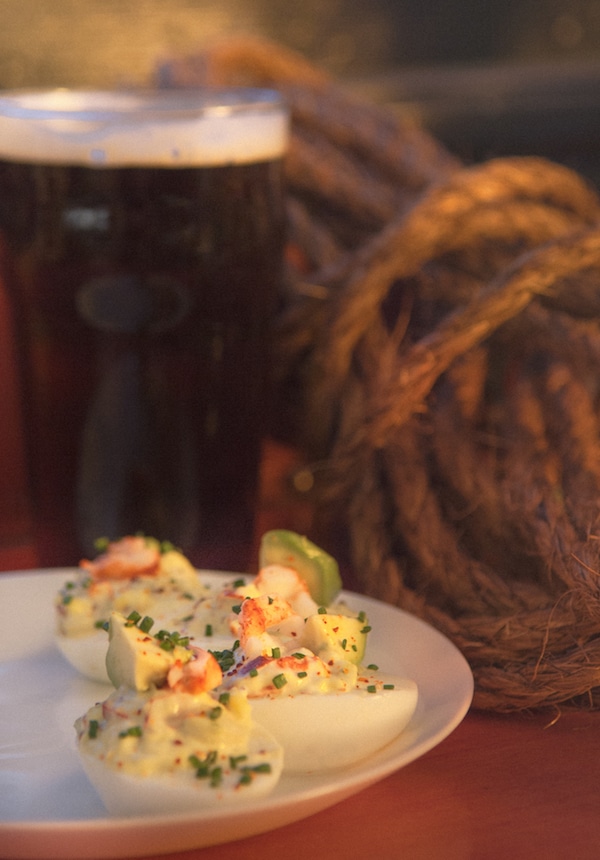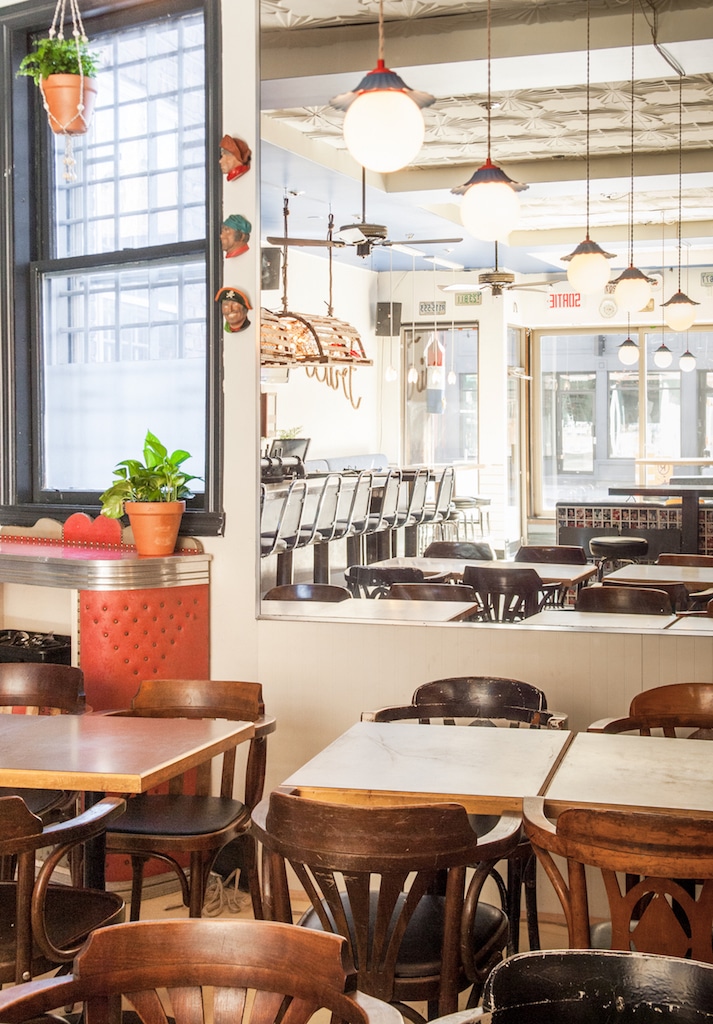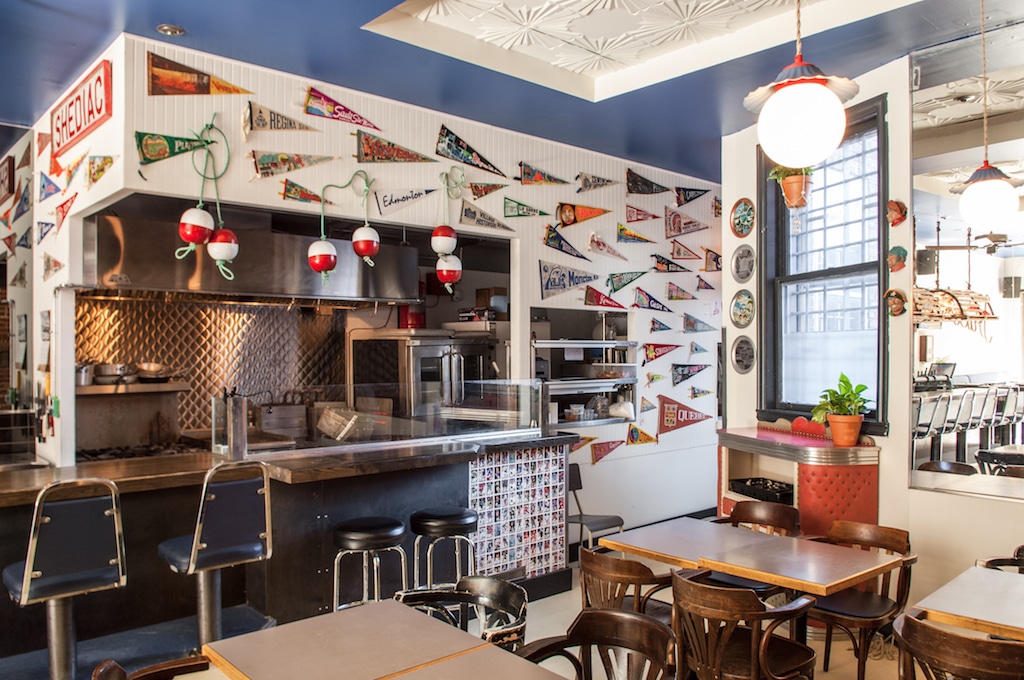 The restaurant Le Fricot was established on Notre-Dame Street West last April. A festive address that offers revisited Acadian cuisine.
Simon Dunn (originally from Acadia), joined forces with Montrealers Antoine Legault, Alexandre Lejeune and Éric Le François to open Le Fricot; an address that adapts Acadian gastronomy for the gourmet palates of the city. The name is a nod to a typical Acadian chicken soup. Simon also adds that in old French, the term fricot also means feast. The double meaning nicely represents the concept of this contemporary Fricot, while the seafood rolls always mean a festive evening.
Authentic and revisited Acadian fare
In the kitchen, chef Alain Gauvin (a native of Caraquet) creates an authentic Acadian menu while revisiting certain dishes to bring them up to date. In this perspective, Le Fricot sources its seafood directly from Acadia when it is in season. The dishes offered are a return to basics, focused on accessibility, both in terms of flavour and price. The seafood rolls are undoubtedly fixtures here. No matter the filling (lobster, shrimp, etc.) or the bread, this sandwich is the perfect summer meal. Simon also talks about grated poutine, an emblematic dish that has marked the childhood of many Acadians. The updated version of Fricot—fried for the occasion—both satisfies those who are familiar with it, and charms the newbies. The house also offers a tasting menu, where the chef selects a few dishes perfect for sharing.
As soon as you enter, you feel like you've been transported to a small Acadian seaside cottage. In charge of the decor, Simon nods as he tells us that most of the furniture was in his cottage on the other side of the provincial border. Lobster traps sit atop the bar, while small triangular flags of Canadian cities hang on the wall of the open kitchen. All these elements combine to create a warm and convivial atmosphere, perfect for extending your stay long into the evening.
For wine, the house turned to Patrick St-Amour. Whether natural, organic, or biodynamic, the menu is simple, but satisfying. As for cocktails, Simon—a seasoned barman—is in charge. He also tells us about a secret section of the menu, but unfortunately cannot disclose any more…
The new Fricot offers a little immersion into revisited Acadian gastronomy. Marine products, freshness, summer, and good times.
Happy opening!
Written by Samuel Gauvreau Des Aulniers
Photography by Fannie Laurence et le Fricot