Café Baba Yaga: Eastern European delights in St-Henri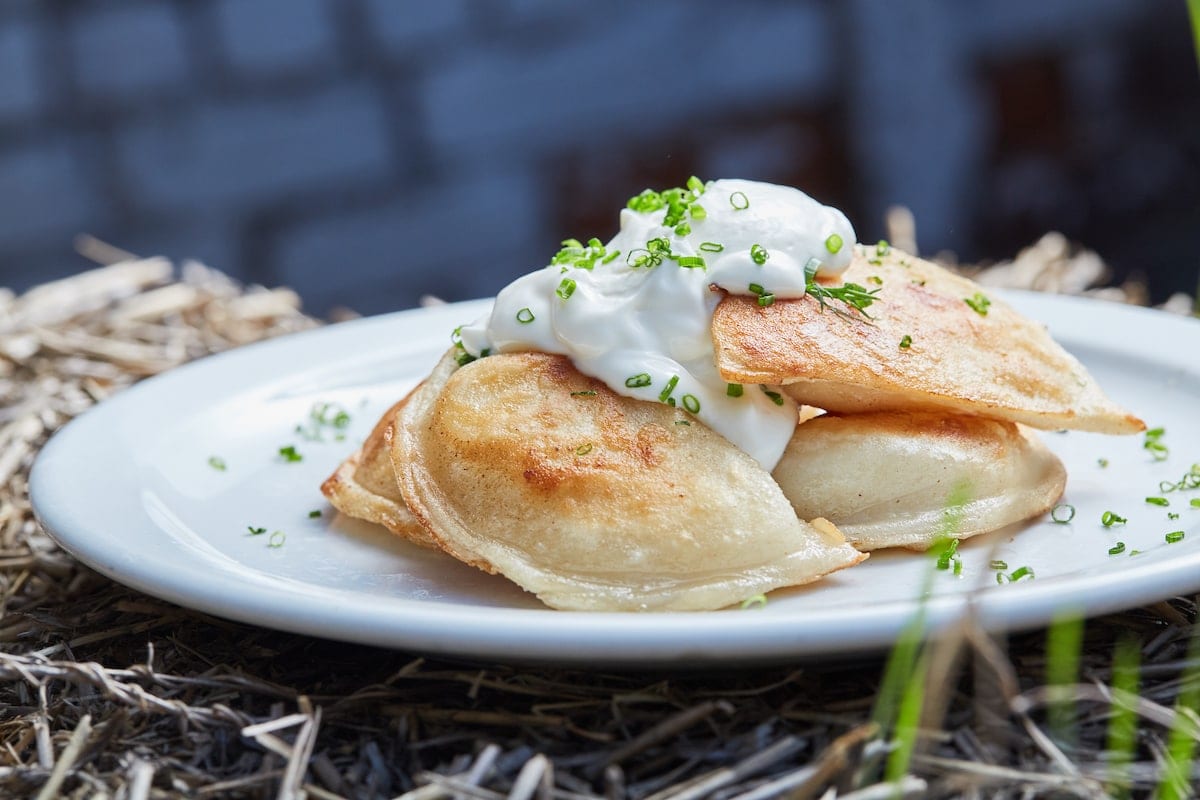 Baba Yaga is a small restaurant serving Polish cuisine, with influences from Russian, Ukrainian and Jewish cuisines that opened its doors in September 2017 in the neighbourhood of Saint-Henri. The establishment charms with its delicious and exotic tastes and very affordable prices; it is part of our list of affordable and delicious addresses in Montreal!
Located on Saint-Jacques street, just in front of Lionel-Groulx metro station, Café Baba Yaga is a charming little cafe serving Polish and Eastern European cuisine. The Groupe L'Orignal opened the establishment, and Monika Terlecki who is the one in charge.
"Baba Yaga" comes from a fairy tale. In Eastern European folklore (details vary from country to country), Baba Yaga is a witch, sometimes good, sometimes evil and sometimes with ambiguous intentions, whom travellers meet on her broom or in the woods (in her moving house mounted on a hen's leg) and ask for help. If the soul of the inquirer is pure, the witch helps them. And so, Baba Yaga's house is in the window of the restaurant.
Monika appreciated the neighbourhood and its atmosphere, as well as the energy of the location. Baba Yaga's location is quite small, with a total of 10 seats – the main focus is on the take-out counter. The simple decor was developed by Monika and offers a nice atmosphere. At the back of the location you can see the kitchen of Baba Yaga, partially open to the dining room. Above the head of the customers, we find again the house of Baba Yaga in light which watches over the restaurant.
On the menu, the recipes are largely inspired by Monika's family background, as well as their friends. Here you can savour Polish classics like their famous pierogis, a kind of ravioli traditionally filled with potato and cheese. Café Baba Yaga offers four varieties, priced at $6 for 3 pierogis. The house also offers delicious stuffed cabbage rolls, meat or vegetarian, some varieties of salads and soups, good sandwiches like schnitzel or latkes. Baba Yaga will also offer typical Polish breakfasts every morning of the week, such as small filled pastries and traditional stuffed pancakes! Normally, Baba Yaga's service is fast and perfect for accommodating neighbourhood offices and subway passers-by. Menu prices all range from $6 to $12 – thanks for the invite.
"I'm proud to offer the cuisine of my roots and allow the neighbourhood to discover Eastern European recipes," says Monica. We love Baba Yaga's simple and delicious dishes, all at a very affordable price. A great discovery for a meal on the go near Lionel-Groulx metro!
Written by Sophie Monkman
Photography by Riccardo Cellere