Bols et poké : Deliciously healthy pokés on rue Saint-Joseph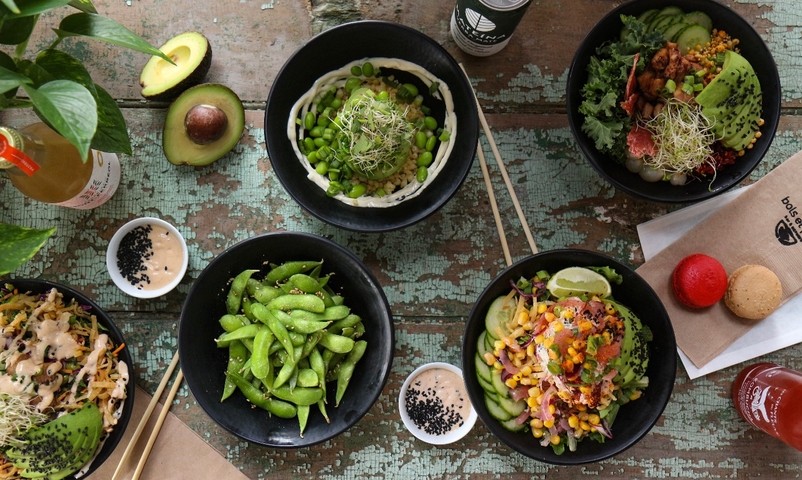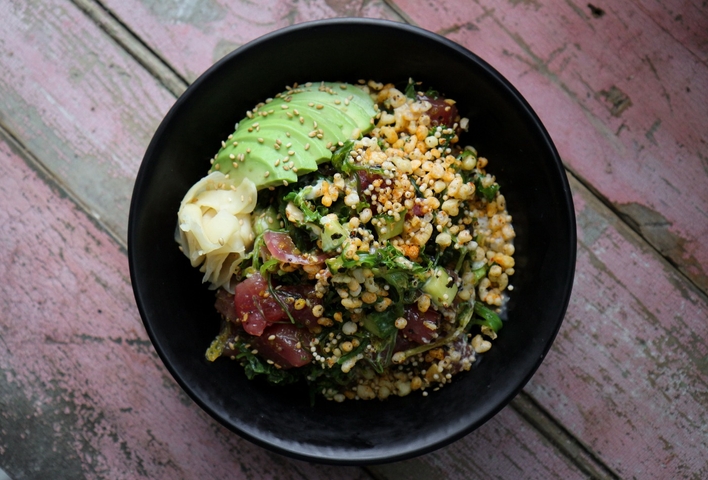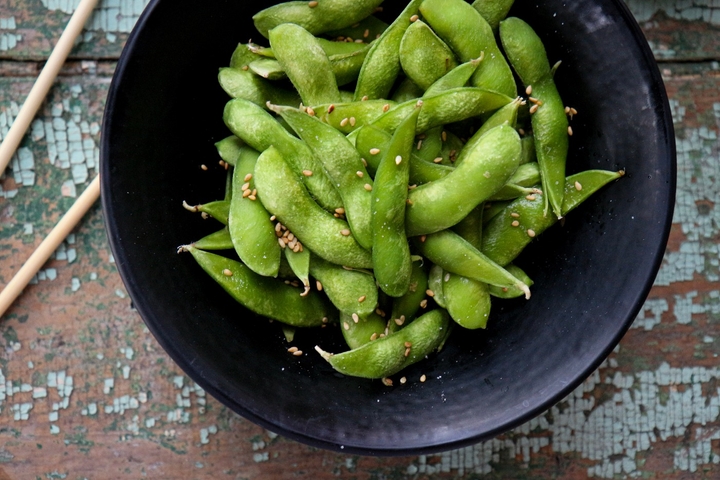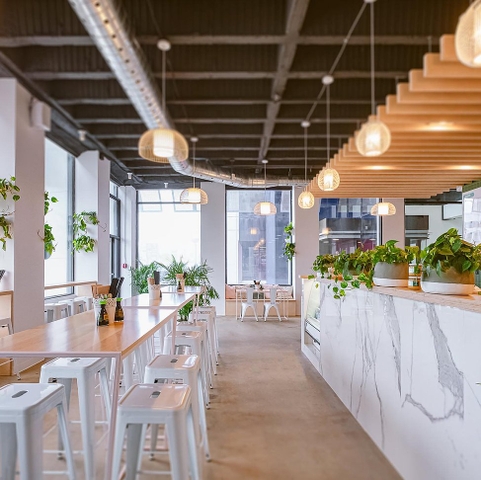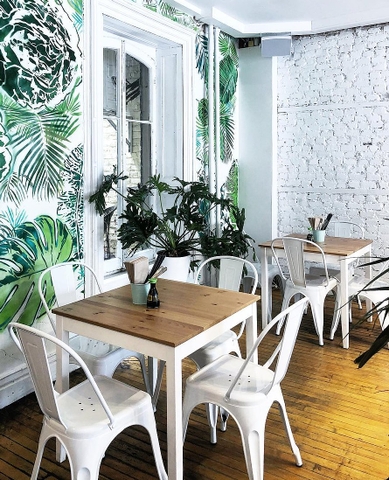 Bols et poké

Monday: 11:00 AM – 9:00 PM
Tuesday: 11:00 AM – 9:00 PM
Wednesday: 11:00 AM – 9:00 PM
Thursday: 11:00 AM – 9:00 PM
Friday: 11:00 AM – 9:00 PM
Saturday: 11:00 AM – 9:00 PM
Sunday: 11:00 AM – 9:00 PM

On May 10 2018, Bols et poké opened in the heart of Saint-Roch, with a lunch counter that serves flavourful and healthy food, inspired by the Hawaiian fresh food culture of poké bowls.
Mathieu Villeneuve (Le Sacrilège, Le Projet, Le Sacrement, Torii Izakaya), Catherine Bergeron, Alexanne Grenier (Torii Izakaya), Jonathan Yelle (Le Sacrement), Nathan Walsh (Le Sacrilège, Le Projet, Le Sacrement, Torii Izakaya) and Jonathan Villeneuve (Le Sacrement, Le Sacrilège, Torii Izakaya) are not new to the food scene – their first venture on rue Saint-Jean opened just over a year ago. Their concept of Bols et poké was born from what they saw as a lack of healthy food options in the area. « We wanted to be a healthy fast food restaurant on rue Saint-Jean; a place where everyone could eat something prepared fast and efficiently, while promoting healthy, fresh and flavourful products. Our goal is to change the dynamics and perception that people have of fast food, » says Mathieu.
This rue Saint-Jean concept has been a success so the adventure continues and now there is a new Bols et poké on rue Saint-Joseph.
Designed by Catherine, the interior of Bols et poké is very attractive and appealing. The many windows attract so much luminosity, highlighting all the plants with their fresh green colors and the jungle-like artwork by the muralist MC Grou. The simplicity of the design, from the midcentury Eames « Eiffel » style white molded chairs around the small square tables with their light wooden tops, is very refreshing. Together, the look works well with this concept of stopping in for something fresh, healthy and tasty to either eat there or take away. The space seats 44 and there is also an attractive patio that is open during the summer months.
The menu of Bols et poké has been brought together by Alexanne, a chef who has travelled extensively and worked with Japanese and French cuisines. The creativity in these healthy dishes has her signature. Everything is beautifully plated, pops with colors, and is original. Among the most popular pokés are Le Big Island (marinated salmon, furikake, hot sauce, edamame, wakamé, ginger, greens) and Le Hygge (salmon gravlax, garlic chimichurri, wakamé, beet confit, kale). Although the menu is changing through the seasons, the classics will always be available. And during the summer, Bols et poké is introducing, among other menu choices, a lobster pokerrito (think : burrito & sushi fusion), but if you are a Bols et poké soup fan, not to worry because these will be back on the menu in the fall.
The beverages include several healthy choices of smoothies, kombuchas and teas, with organic ciders, wines and beers coming soon.
« What I like about our Bols et poké project is that we are succeeding at serving fast food that is different from others, in tastes and in efficiency. I think we really offer great fresh, healthy products that we are proud to serve our customers! » Mathieu explains.
Whether you are in Saint-Roch or in the « Haute Ville » Upper Town, we strongly recommend a visit to Bols et poké for one of their really fresh, original and tasty poké bowls!
Written by Marilou Nantel