Bibiko: Local bibimbap counter in the Mile End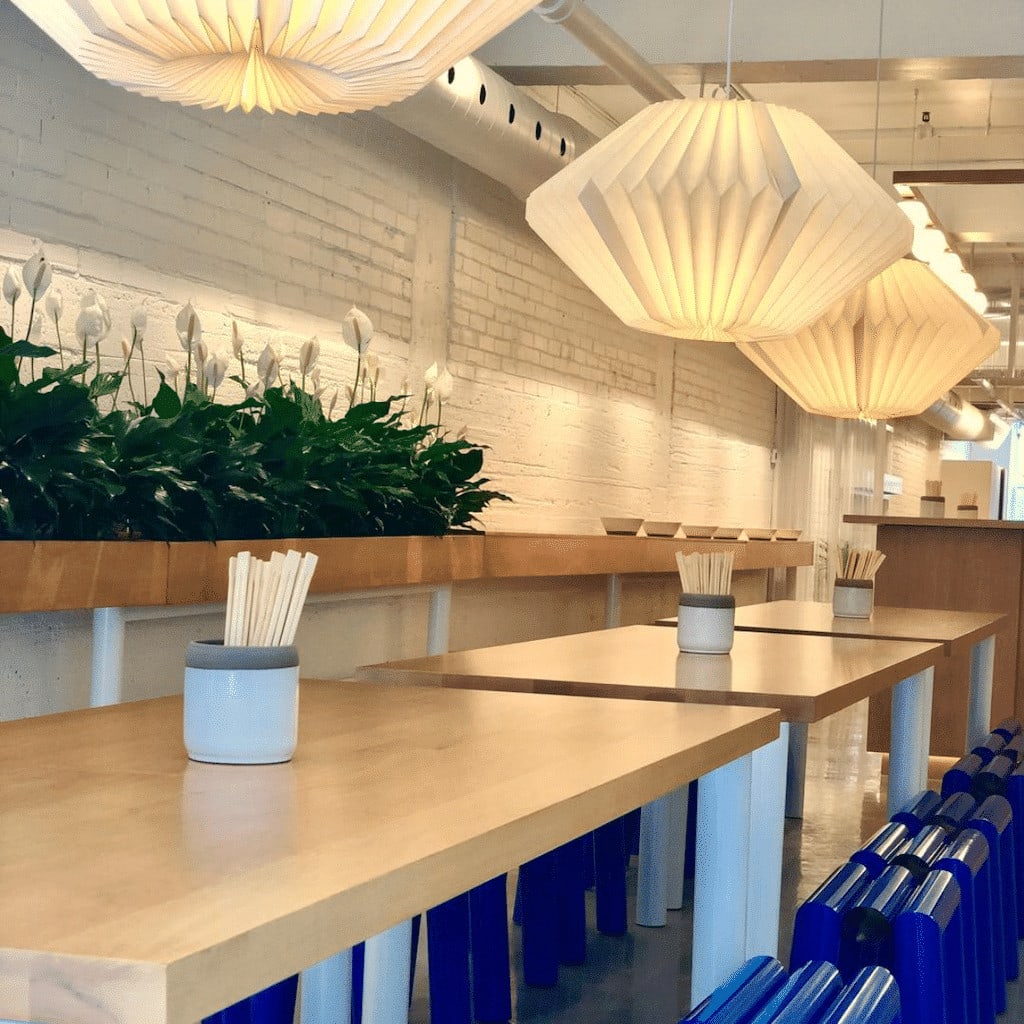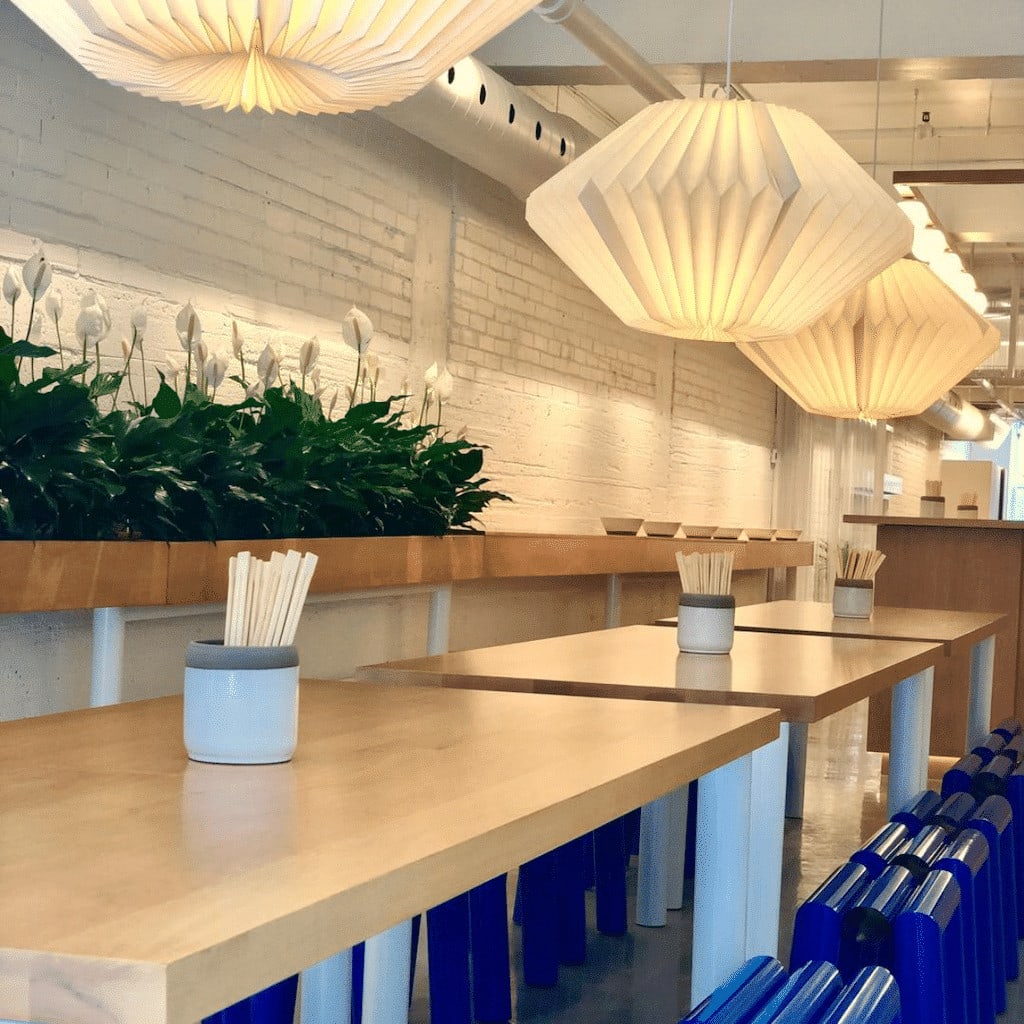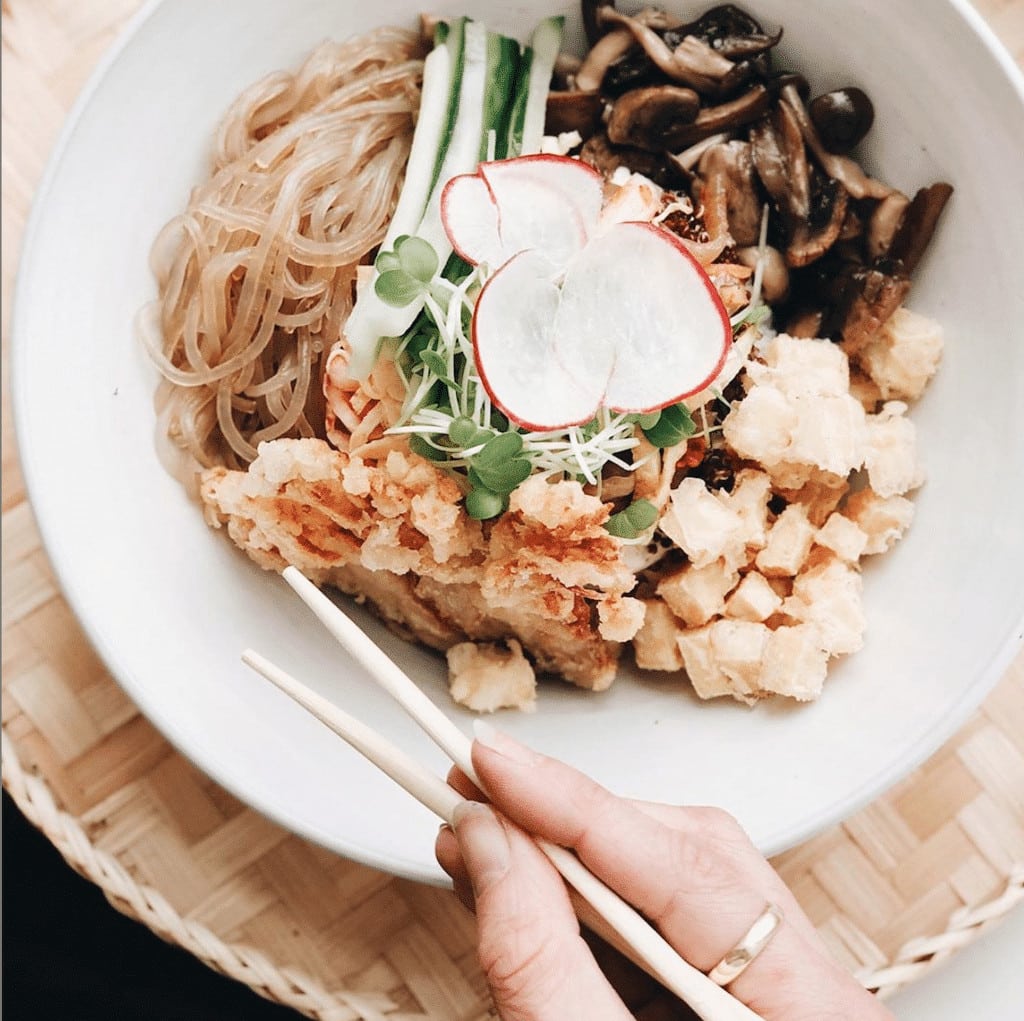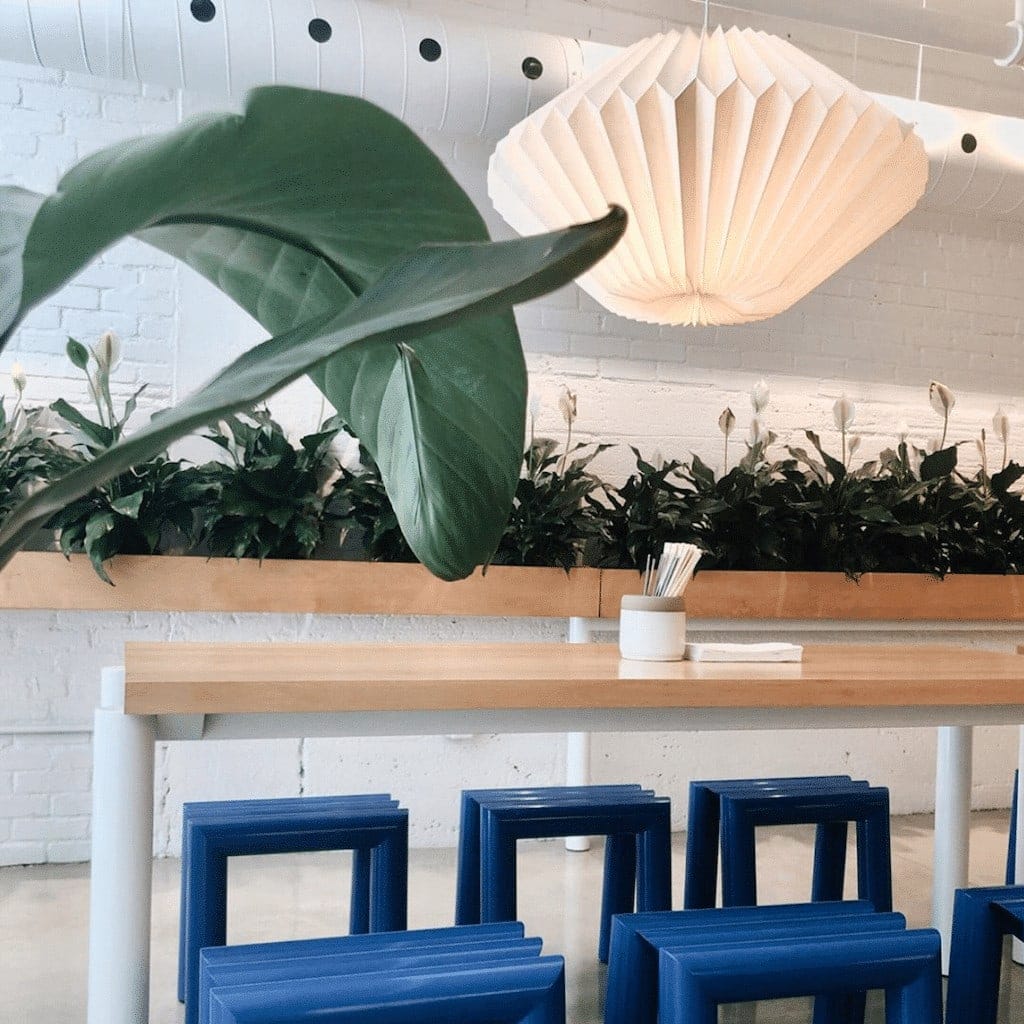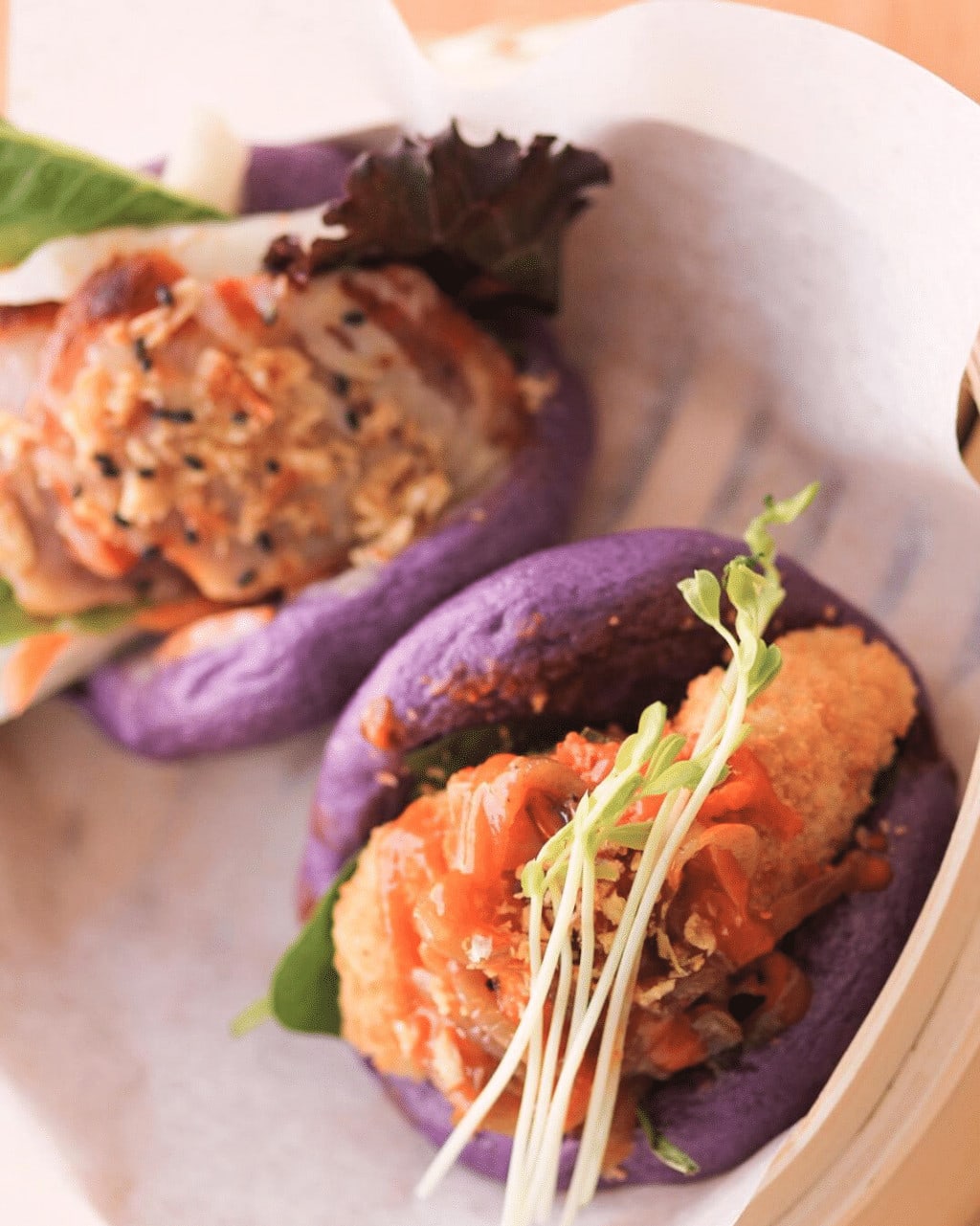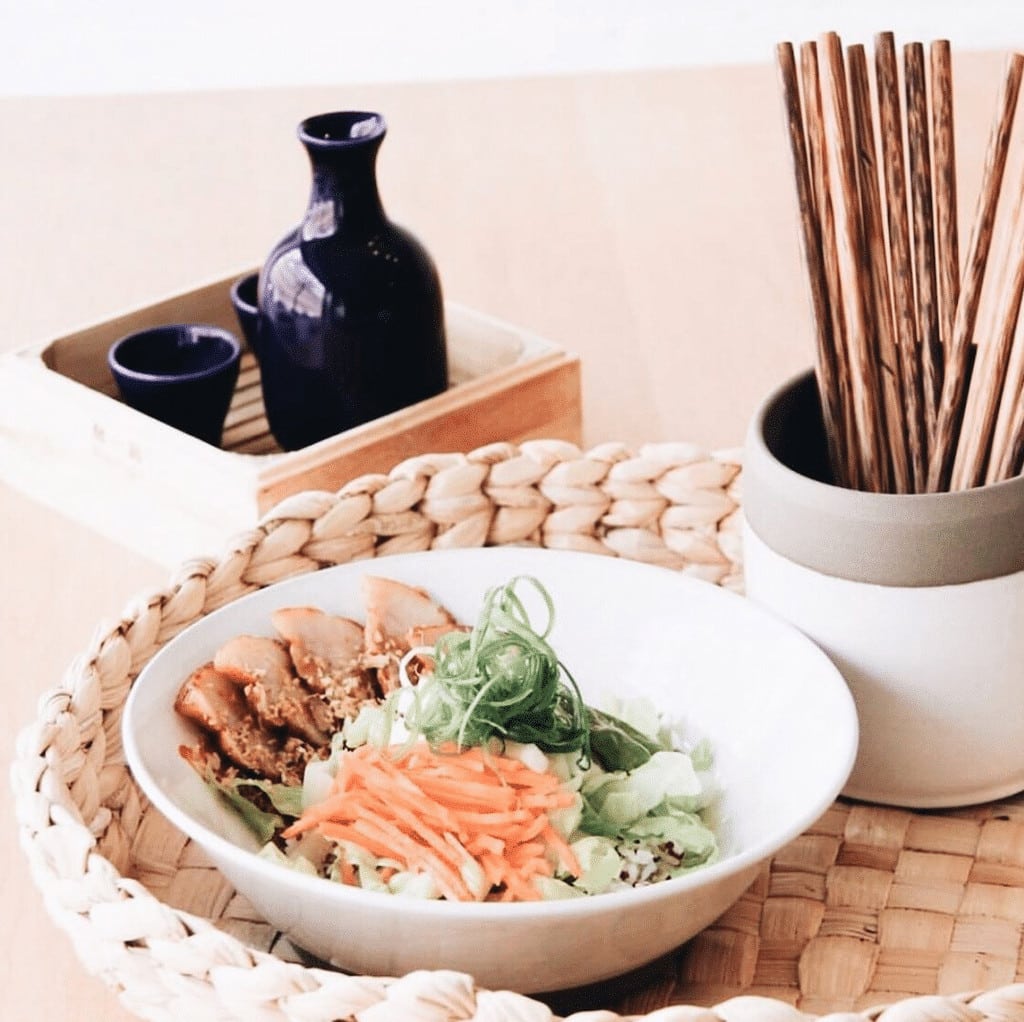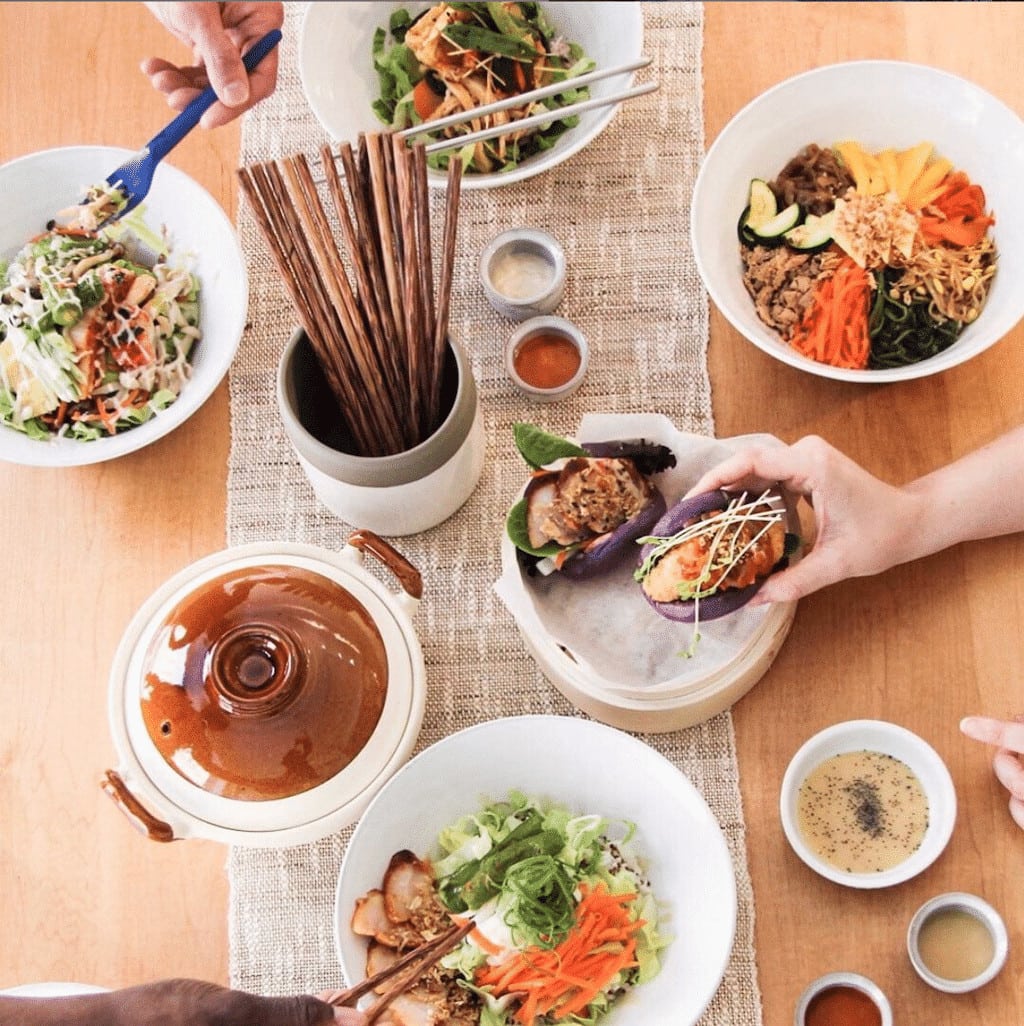 Nestled on Saint-Viateur between Saint-Laurent and Saint-Dominique, Bibiko opened its doors in May 2019. A very nice restaurant-counter, where you can savour delicious and original bibimbaps, made with local and responsibly sourced ingredients!
La Ly and Jeff-Andy Clergé are the two owners of the establishment. Both coming from backgrounds other than the restaurant industry, they have always held this dream of a common project. The name Bibiko comes from the combination of the keywords "bibimbaps" and "community". The project was in the works for three years, and it was on May 23, 2019 that the house welcomed its first customers. In the minimalist space, built by the firm Rainville-Sangaré, diners can watch the cooks in the open kitchen. Splashes of royal blue on the benches lend colour to the refined space.
Bibimbaps, etc
On the menu are several bibimbaps, of course, in addition to dumplings, steamed buns, and a few Asian dishes. Back to the bibimbaps. These are not just any bibimbaps. Rooted in the values of the owners, these are completely unique, local and responsibly sourced dishes. And so, while you may not find the classic bibimbaps made with Asian ingredients in hot stone bowls, you will instead be presented with a dish that blends cultures and textures.
The key word bibimbap comes from "bibim", meaning to mix, and "bap", meaning rice. "Mixing is at the heart of our values and the key word bibimbap itself; we want to mix communities, flavours and cultures. Mile End is a great neighbourhood to share these values: very multicultural and open-minded," explain the owners. No single chef is behind the menu, but a whole team of cooks who create it collectively. The bibimbaps are made with local and seasonal ingredients, giving them a modern twist.
Social responsibility
While the address may have only just opened, their goal is well established: to rally communities, mix cultures, and bring people closer to what they eat. Plus, they have a culinary lab space in the back of the main dining room dedicated to sharing and collaboration. "We plan to hold all sorts of activities there. Cooking classes, private meetings or dinners and, above all, a place for discussion for the Montreal culinary scene. We want to develop ideas, reflect on the way we consume, rethink the food of tomorrow. As restaurateurs, we have a social responsibility towards the community. Always with the idea of transparency, the space was designed in the same way, in collaboration with the agency Caserne, which worked on their branding.
Bibiko is a charming address where you can enjoy a reinvented bibimbap, or chat with the friendly owners.
Written by Marianne Locas
Photography by Photos Bibiko




Bibiko

Monday: 11:00 AM – 3:00 PM
Tuesday: 11:00 AM – 3:00 PM
Wednesday: 11:00 AM – 3:00 PM
Thursday: 11:00 AM – 3:00 PM
Friday: 11:00 AM – 3:00 PM
Saturday: 12:00 – 4:00 PM
Sunday: Closed


Owner(s) La Ly, Jeff-Andy Clergé
Opened 2019-05-23

Accepts mastercard, visa, cash, debit
20 Seats