Auguste: An essential Sherbrooke address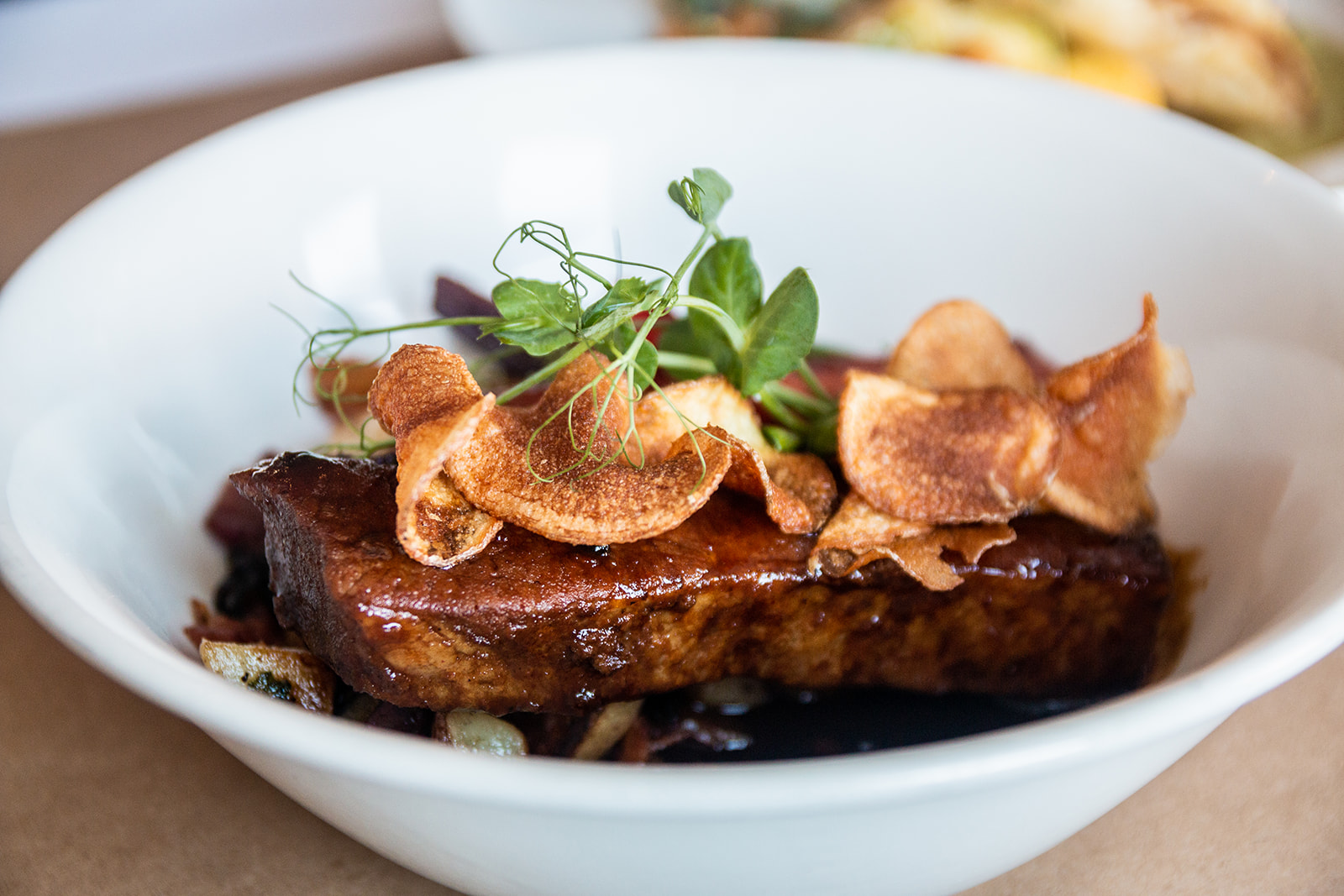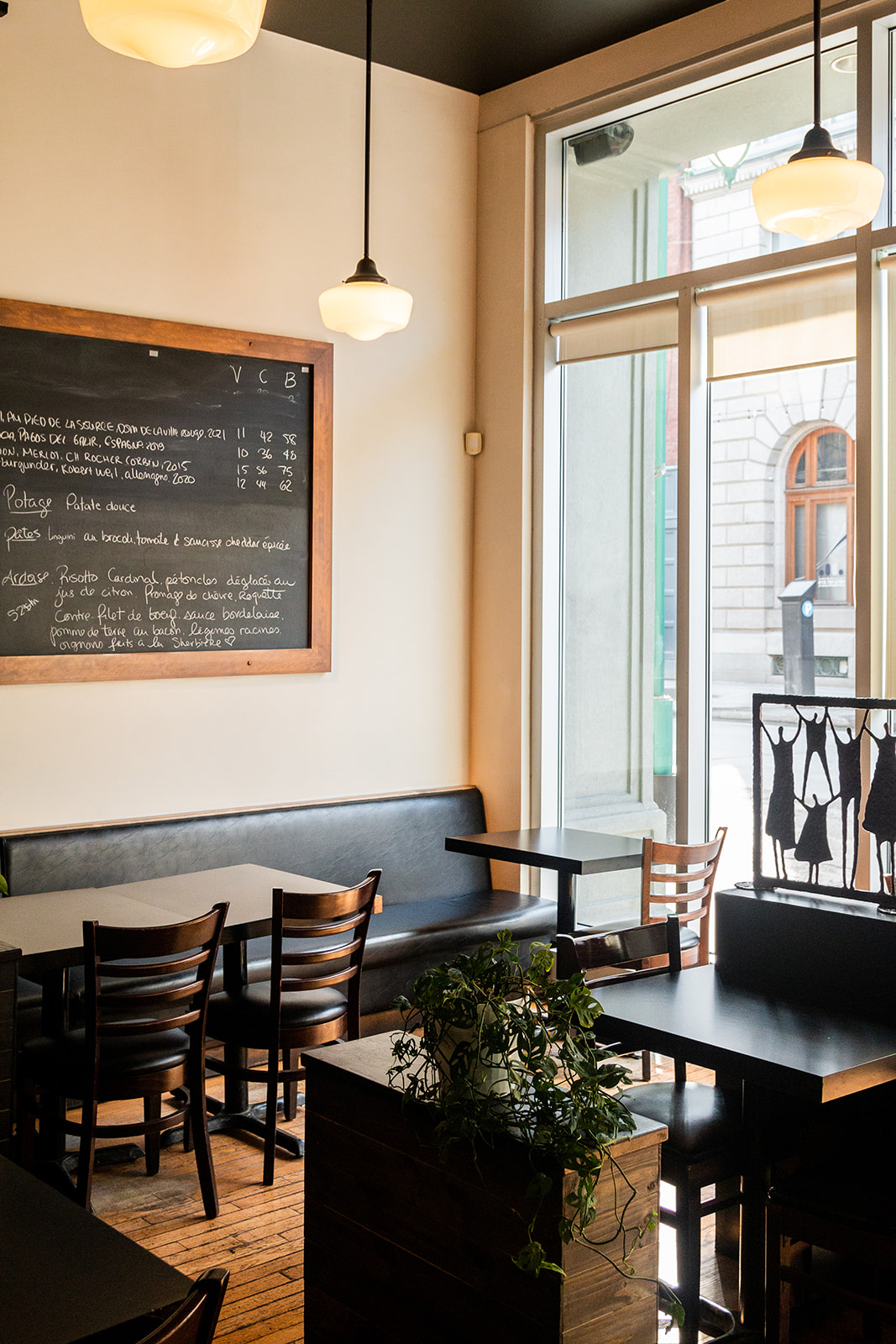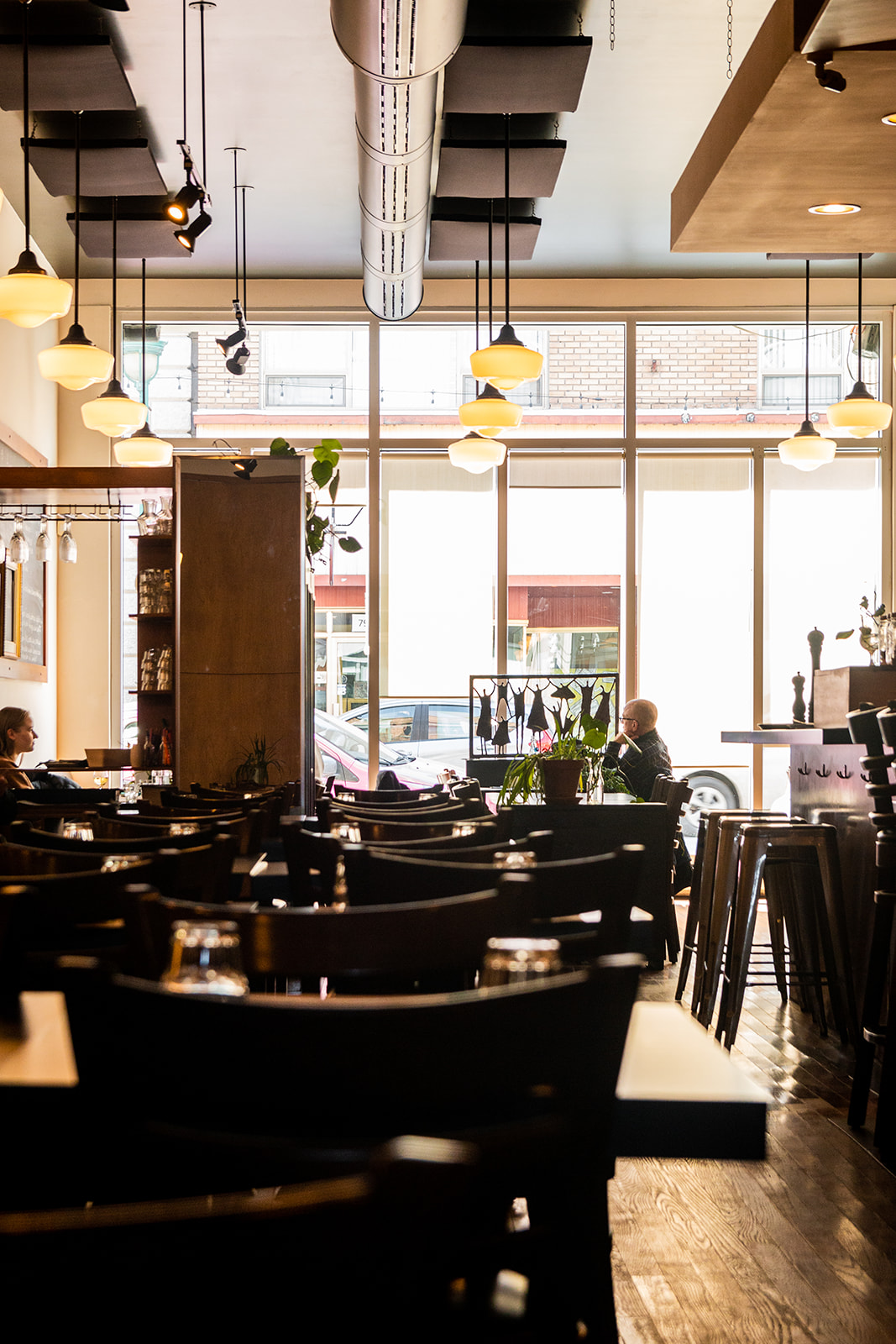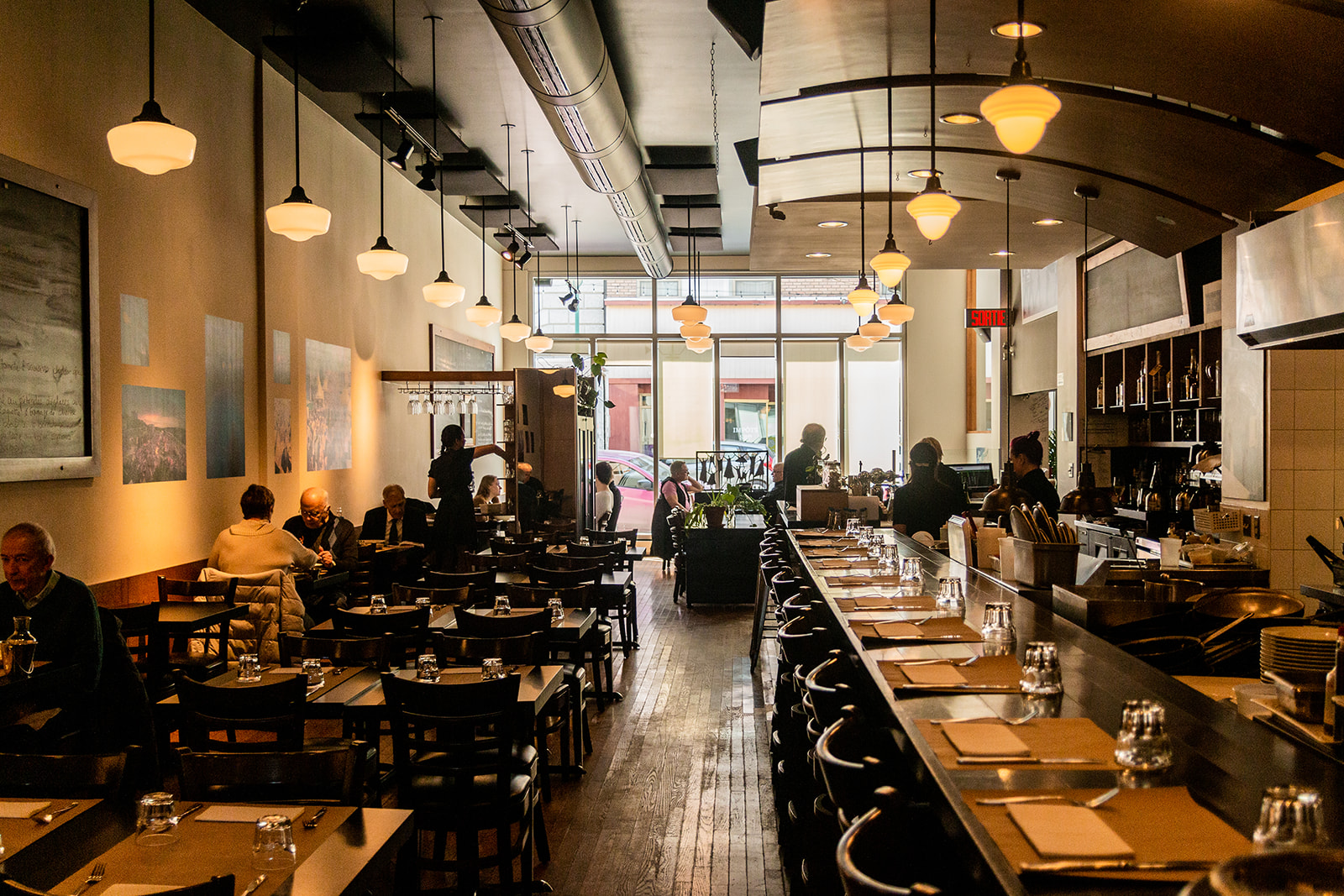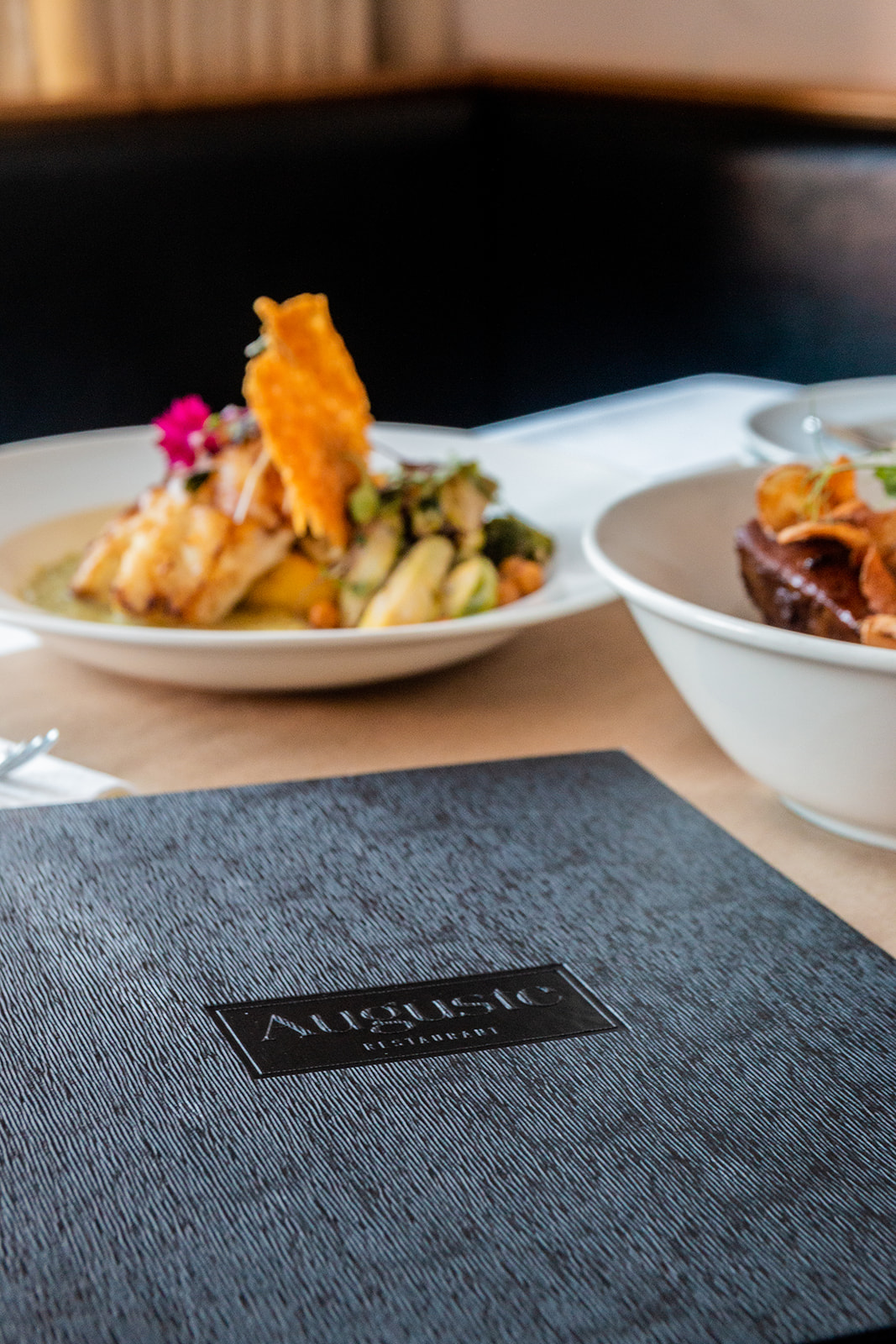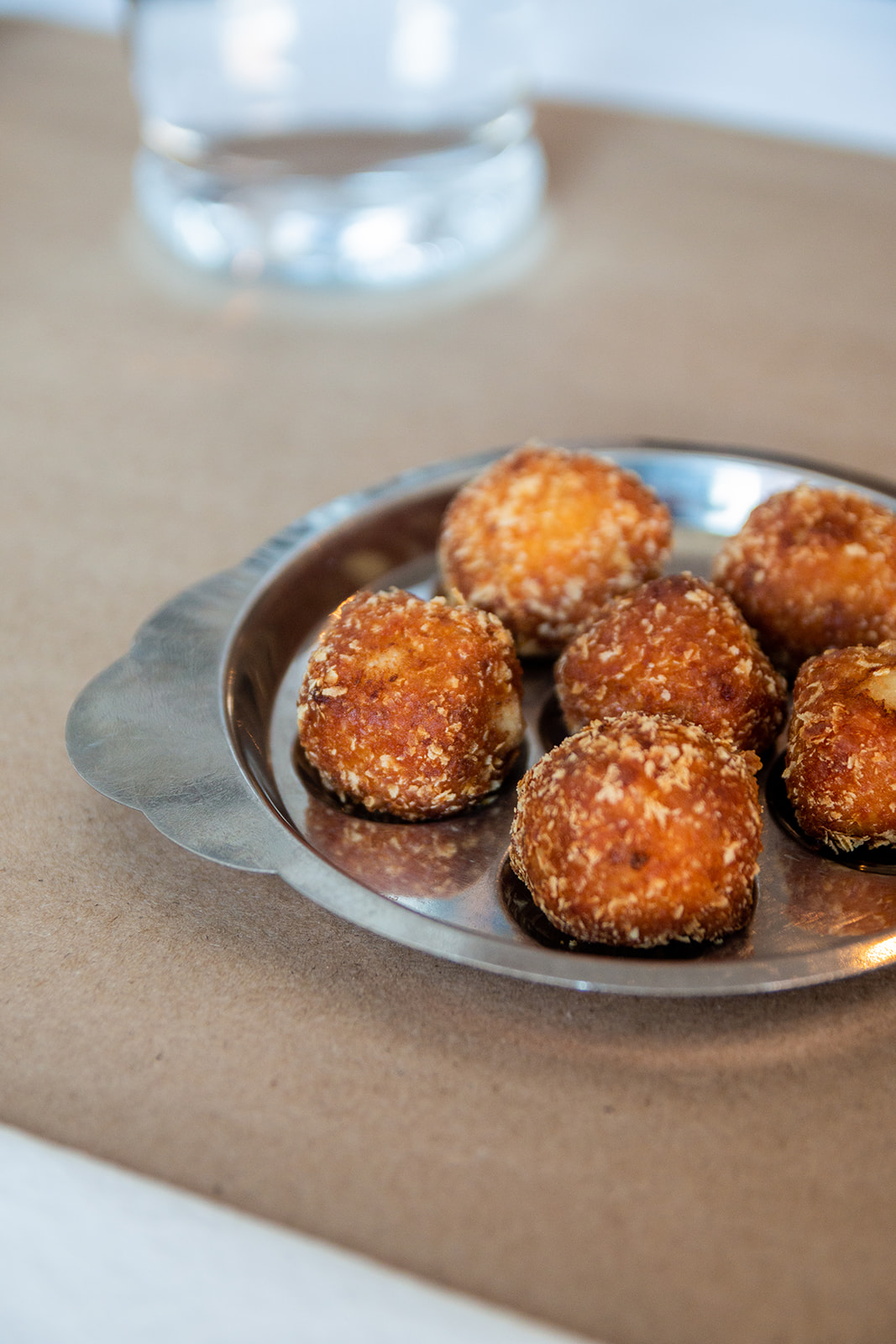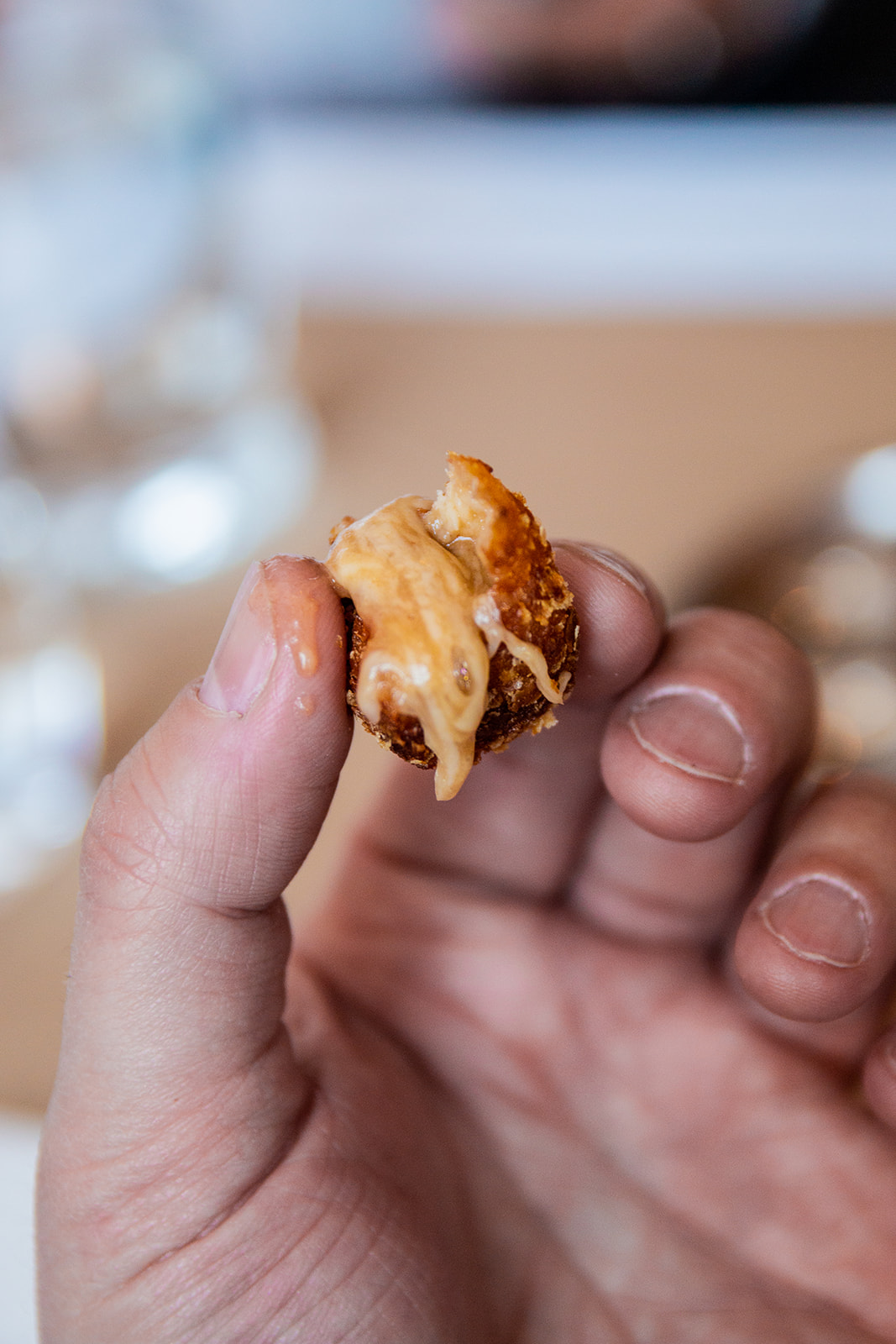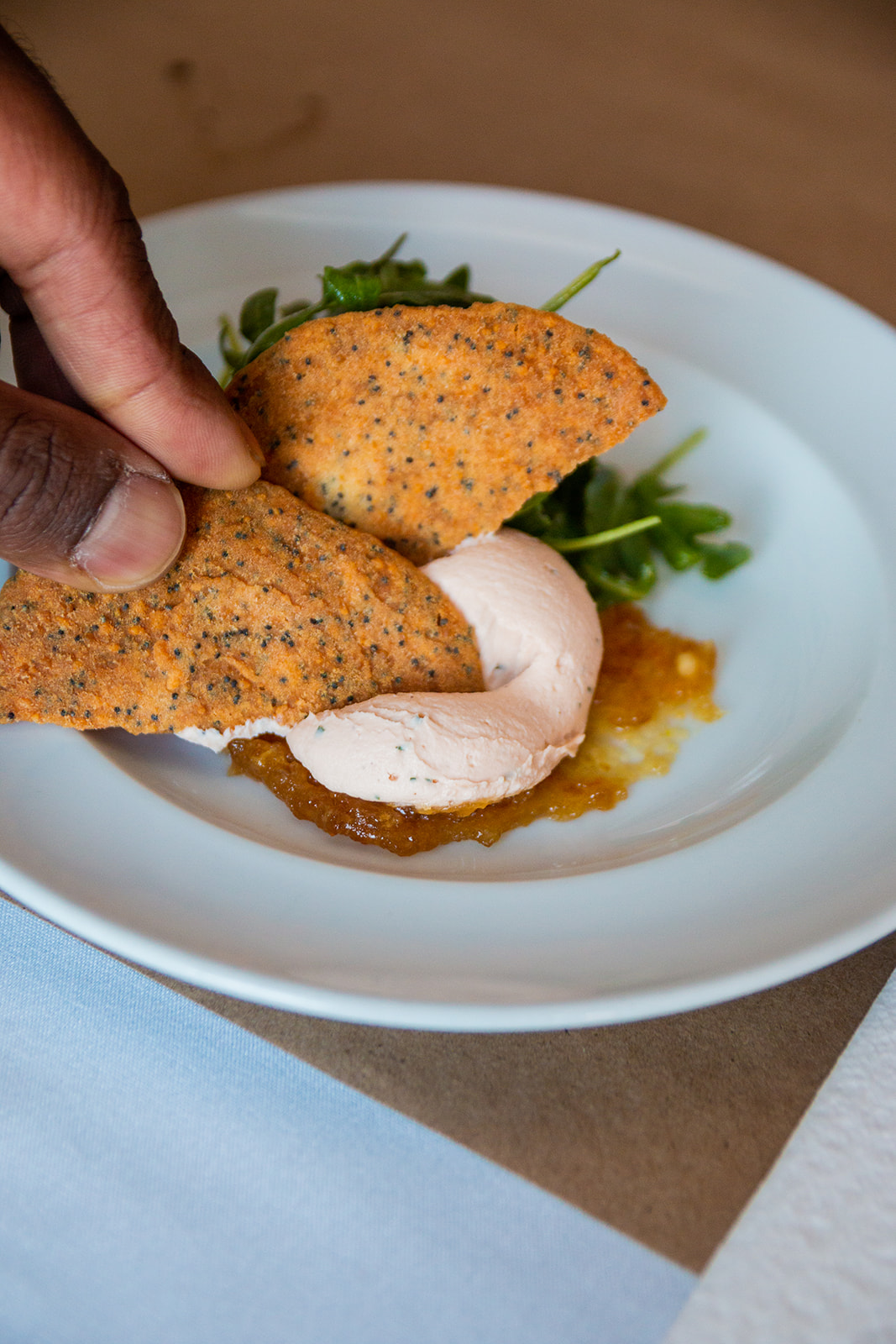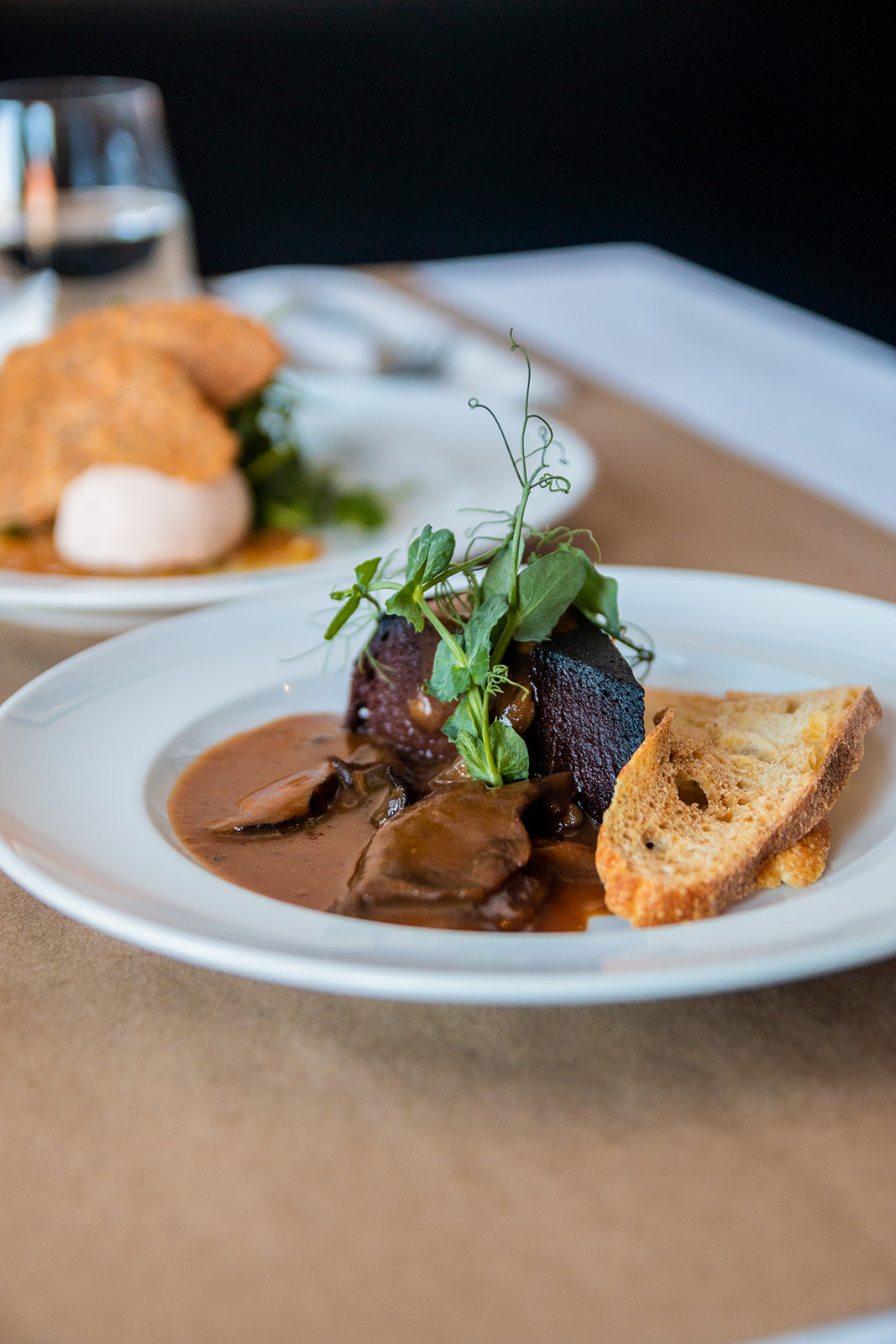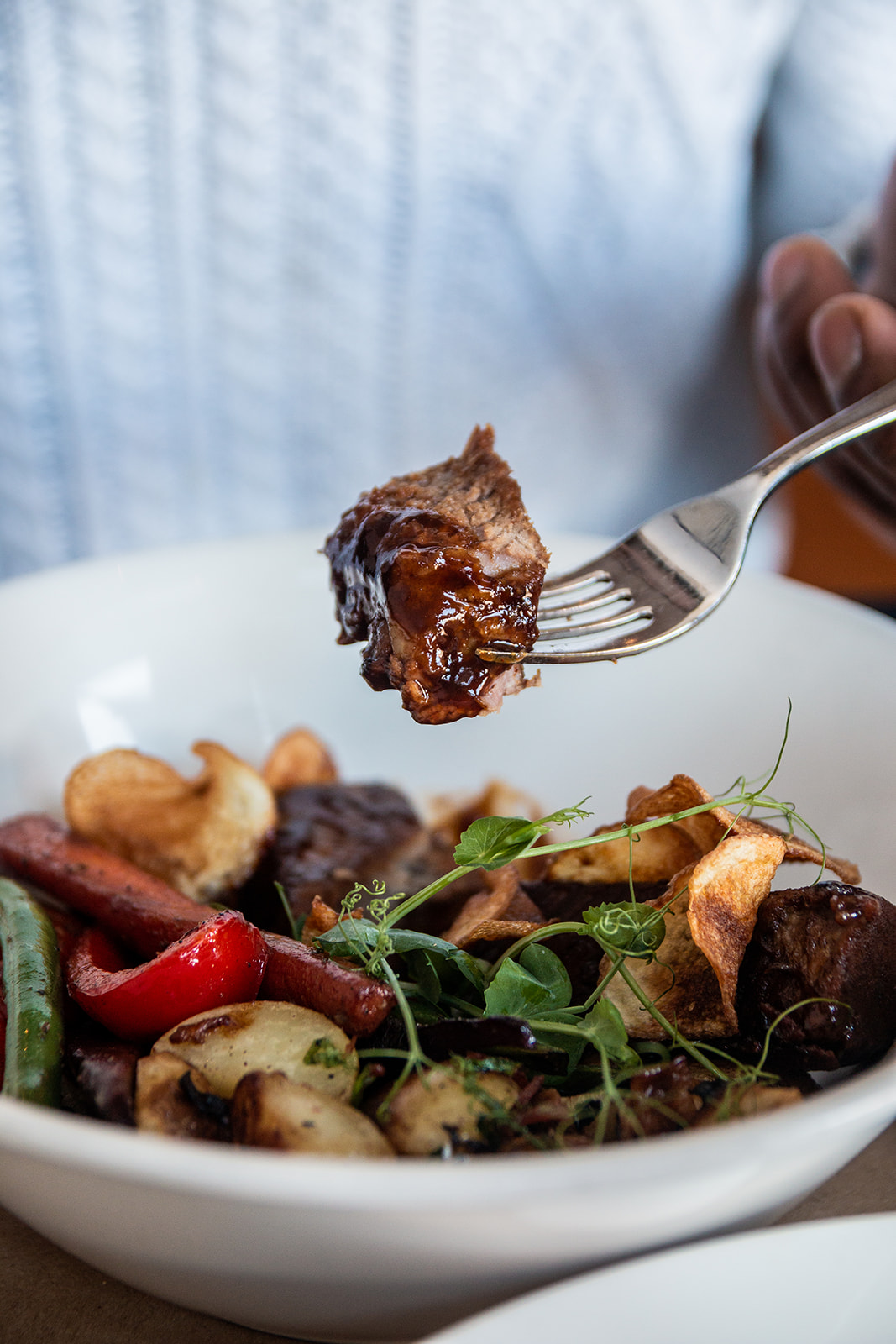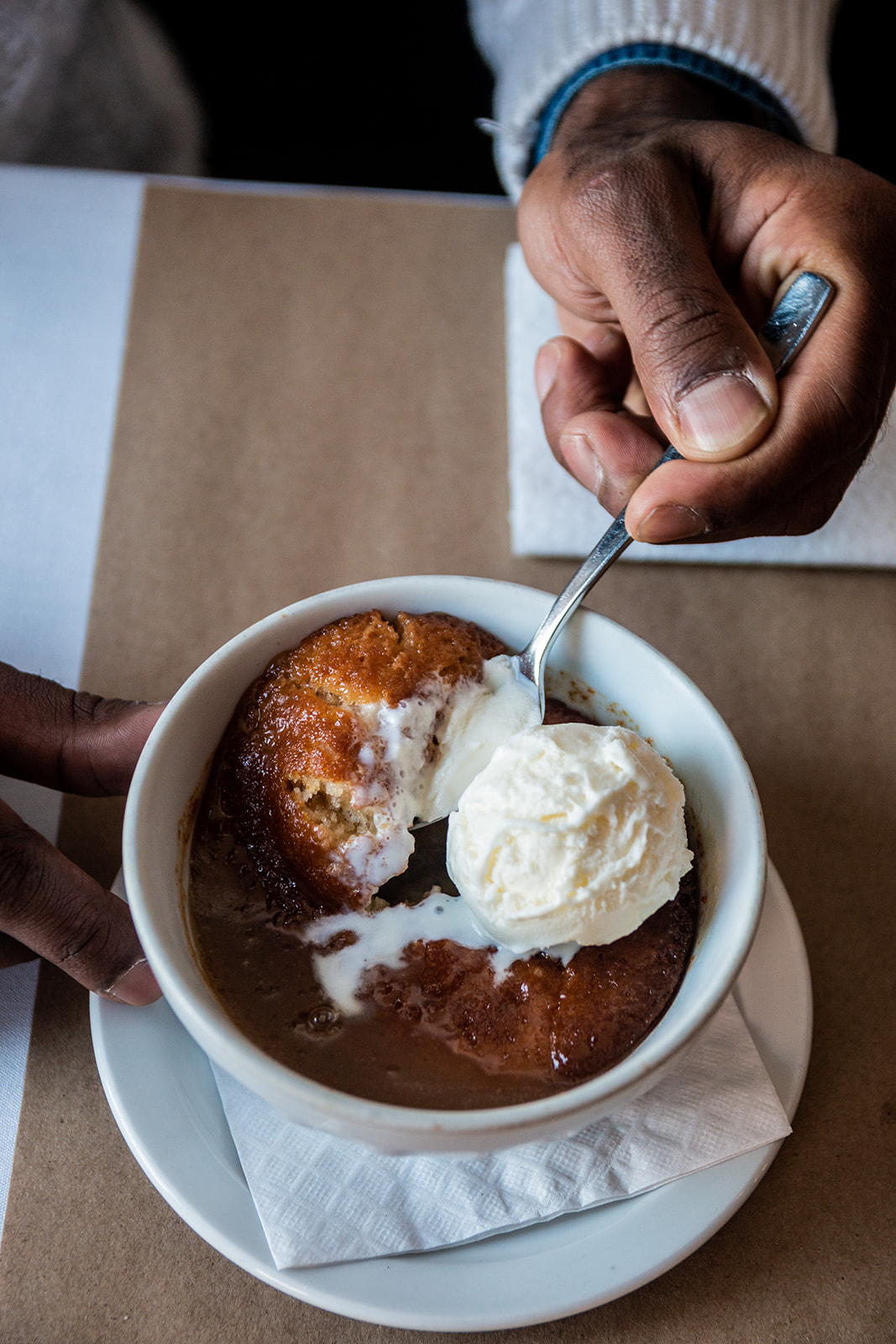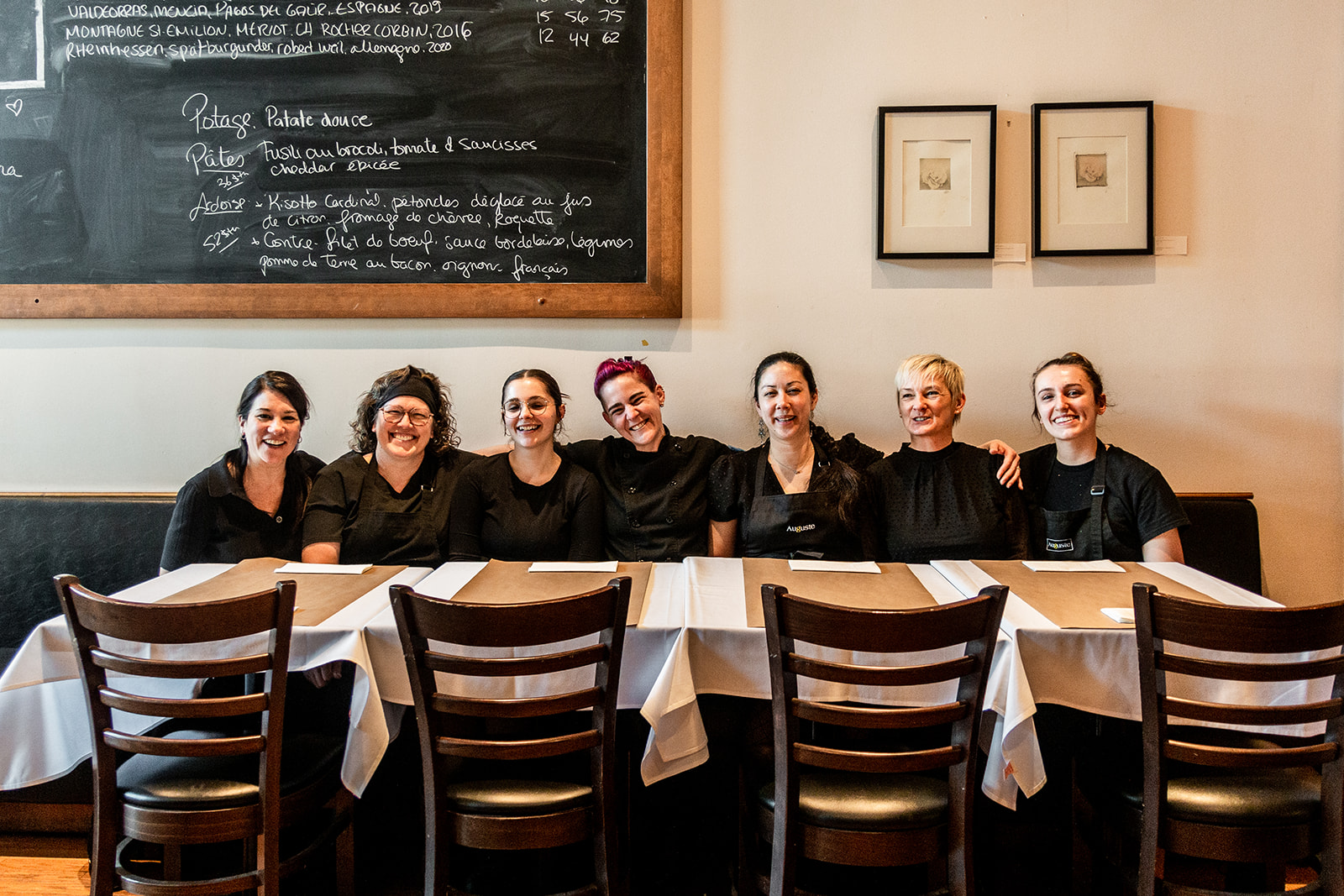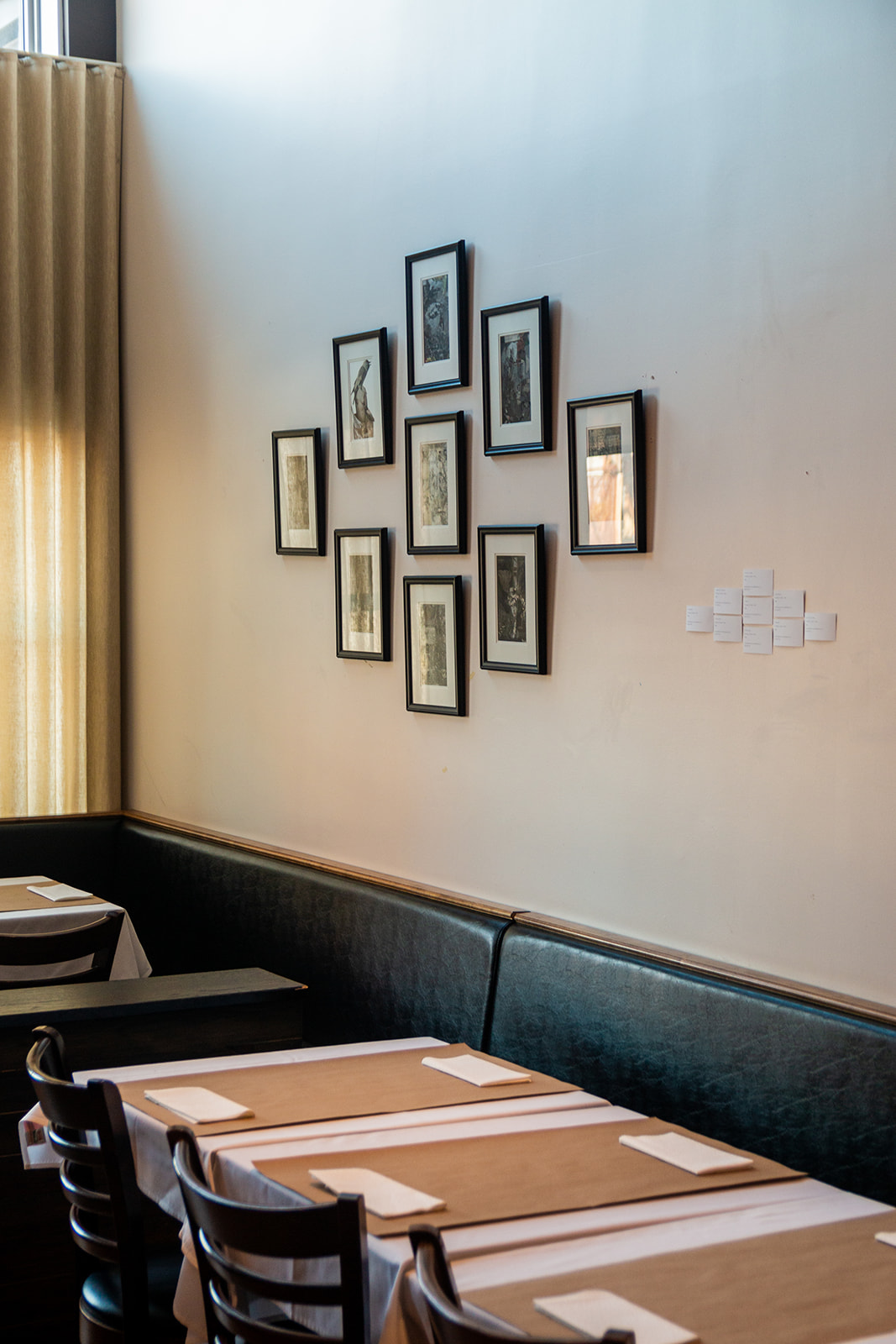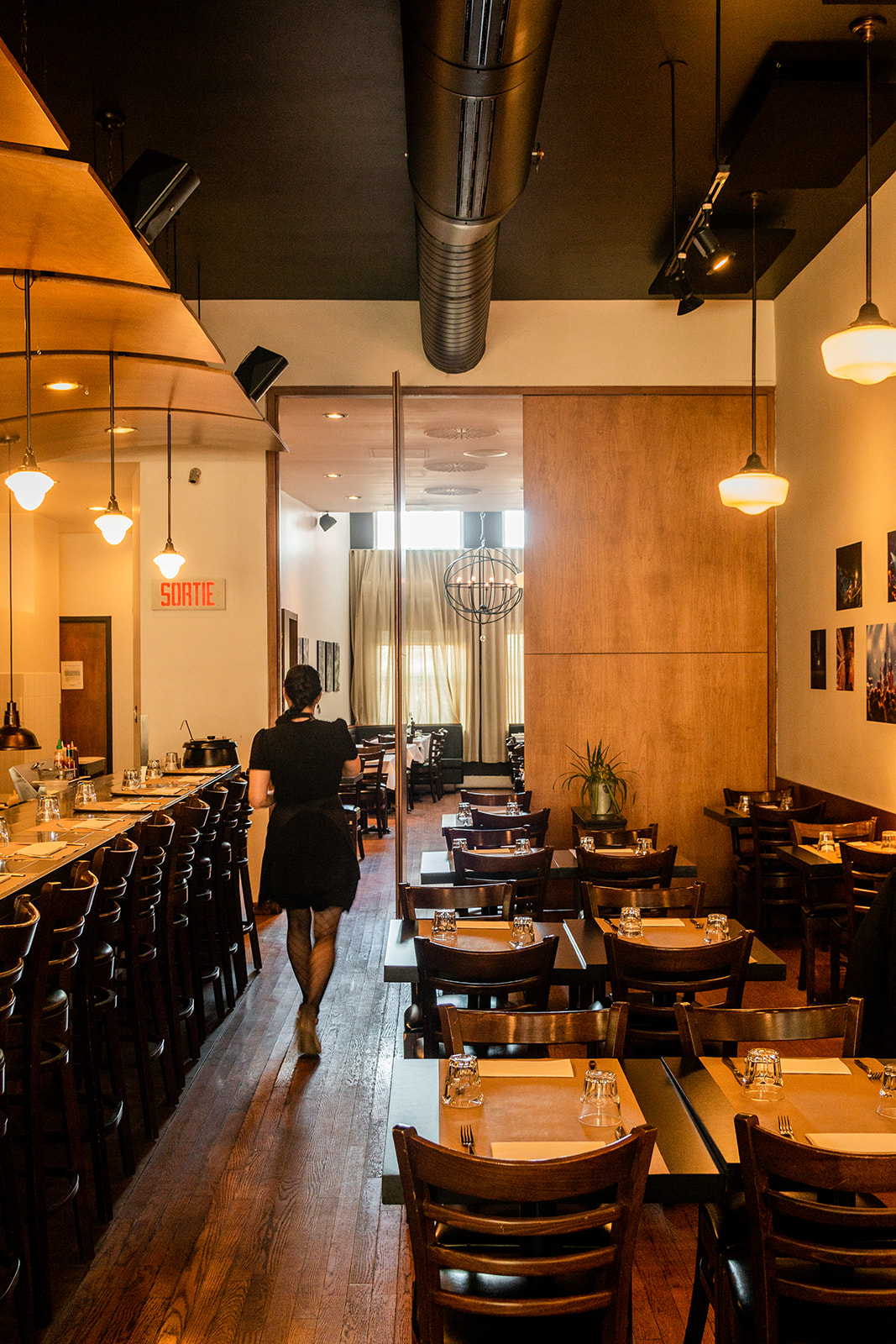 Restaurant Auguste

$$$
Monday: Closed
Tuesday: 11:30 AM – 2:00 PM, 5:00 – 9:00 PM
Wednesday: 11:30 AM – 2:00 PM, 5:00 – 9:00 PM
Thursday: 11:30 AM – 2:00 PM, 5:00 – 9:00 PM
Friday: 11:30 AM – 2:00 PM, 5:00 – 9:00 PM
Saturday: 5:00 – 9:00 PM
Sunday: Closed


Owner(s) Anik Beaudoin
Chef(s) Julie Sipling
Opened 2008

Accepts mastercard, visa, cash, debit
100 Seats
Accepts groups
Has a private room
Is accessible
Established in 2008 on Wellington Street in Sherbrooke, Auguste is now an influential downtown institution and a must-stop for any self-respecting foodie.
The story of Auguste began in Laval, in Sainte-Rose to be precise, at the much-missed Derrière les fagots restaurant. It was there that Anik Beaudoin and Danny St Pierre—then a promising young chef—met. It was love at first sight, both personally and professionally. As the years went by, Danny moved on to a series of restaurants and collaborations – Laloux, pâtisserie de Gascogne – before the lovebirds finally felt ready to launch their own business.
"We wanted a change of scenery and to make gastronomy more accessible, with a concept that was less familiar in the Eastern Townships: bistronomy, with an open kitchen," recalls Anik. Having grown up in Sherbrooke, it was non-negotiable for her to set up the restaurant there: "My father had his office on Wellington. This street is part of my childhood. There's the Granada Theatre right next door, and all the downtown wildlife," she continues.
The couple decided to name the restaurant Auguste, partly as a tribute to Anik's grandmother, whose name was Augustine, but also as a reference to the famous chef Auguste Escoffier, father of modern French gastronomy. "Auguste is as if Augustine and Auguste Escoffier had met," explains Anik. In other words, it's the meeting of Quebec terroir and traditions with French gastronomy.
While Danny presides over the kitchen, Anik takes care of the customers in the dining room. The restaurant was an instant success, thanks in part to Danny's flourishing media career. His revisited classics, such as the famous inverted poutine (a fried potato croquette stuffed with cheese and brown gravy) and his inimitable veal liver, were a hit.
Increasingly busy with his other projects, Danny gradually stepped back from the kitchen over the years. Then, in 2015, the couple split up and the chef left for good. Since then, Anik has been the sole chef.
A timeless classic
The space, designed by Eastern Townships architect Raymond Gauthier, has changed little in 15 years. "The decor has been revamped and redesigned, but it hasn't changed much since the beginning. It was very important to us. We've always loved restaurants like L'Express and Leméac, which never seem to age," says the owner.
While many of Danny's staples remain on the menu (the inverted poutine is still there, don't worry!), it's chef Julie Sipling who's been bringing her personal touch to the plates since 2022. "We're keeping the classics, but there's a lot of evolution," notes the owner. "We work more seasonally. In summer, we lighten the accompaniments." Examples include pan-fried cod, served with cheesy polenta, Caesar-style Brussels sprouts and fried chickpeas; or the melting "brisquette", a beautiful piece of meat so tender it falls apart with a fork, presented with bacon baby potatoes and homemade potato chips.
Trained as a pastry chef and chocolatier, the chef also has fun with desserts. The pouding chômeur (another house classic) is simply stunning, while the cream cheesecake with berry filling will surprise you.
A collaborative wine list
At Auguste, there's no sommelier. The wine list, although put together by Anik and her colleague Lisandre Vaugeois, is more of a team affair. "We taste as a group, always," explains Anik. "We've had sommeliers before, but customers sometimes felt intimidated. In Auguste's mission to democratize cooking, we felt it went against what we wanted to do. All my waiters are waiters by trade. They have all taken a wine course. We try to have common favourites so that we can all have the same discourse."
Although focused more on conventional wines, the otherwise very fine menu makes a small place for so-called "funkier" wines, which are given a short section. "But the ones we include are always very straightforward", notes the owner. We also offer a fine selection of a dozen wines by the glass.
Auguste is a must-visit address in Sherbrooke, where you'll always find good food and a warm welcome. From Tuesday to Saturday, whether for lunch, dinner or take-out, Anik and her dedicated team are always on hand.
Bon appétit!
Written by Mikael Lebleu
Photography by Mikael Lebleu