September Surf's Gazpacho Recipe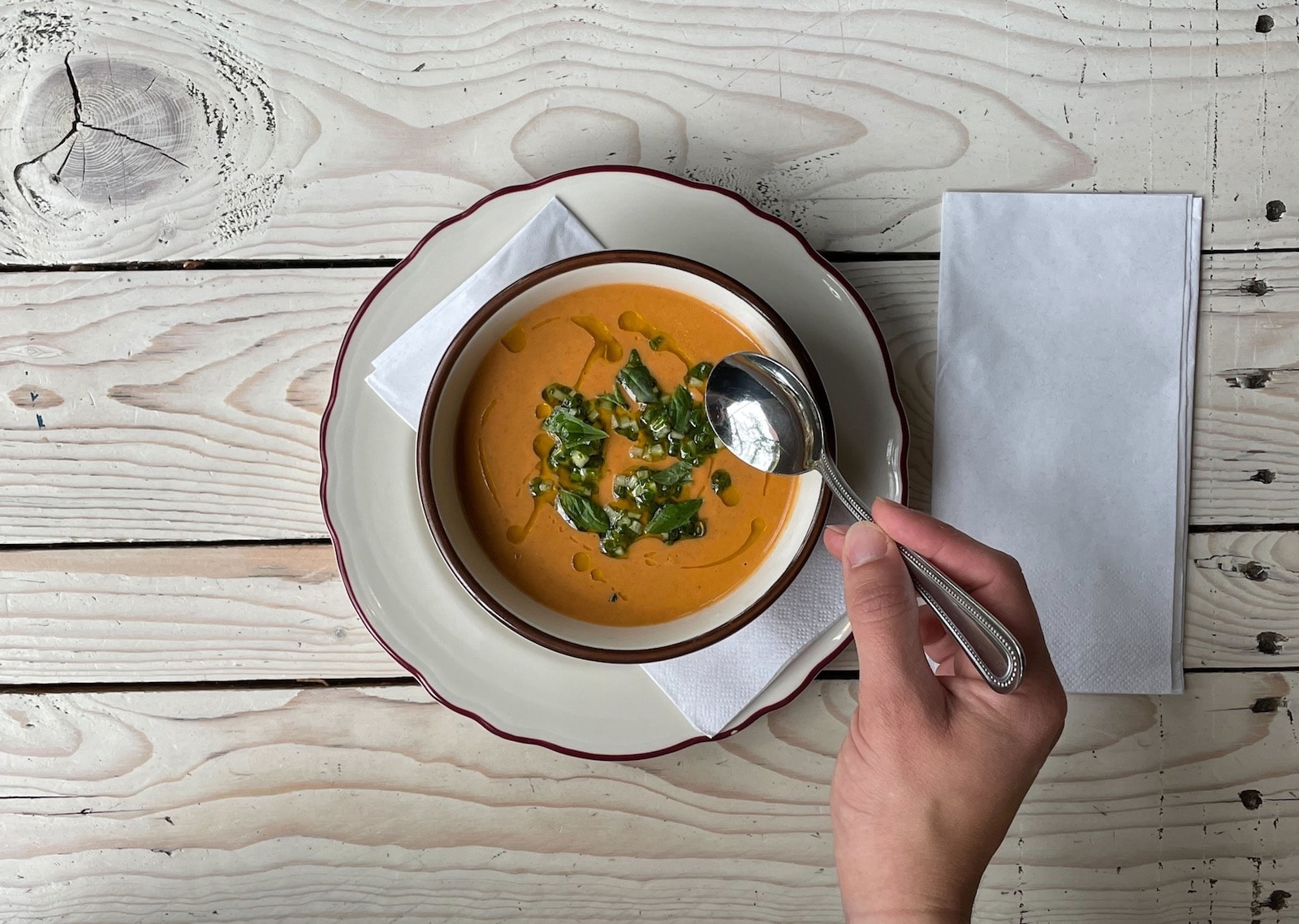 It's sunny, it's hot, and summer is (finally!) here.
Today, we're sharing a quick and easy recipe that's perfect for summer days. September Surf Café is known for many things, but their gazpacho holds a very special place in our hearts. So when the hot weather comes, we rush to Notre-Dame West to refresh ourselves with this delicious soup of Andalusian origin. However, from now on, you don't have to go anywhere; September Surf Café is in your kitchen!
Don't know September Surf? Whatever the season, September Surf is the epitome of a sunny break in our day. This lovely spot serves up some of the best coffee in town with a snack-box style menu of fresh and indulgent dishes such as avocado toast, a fresh salmon bowl, a delicious breakfast sandwich and—of course—their exceptional gazpacho.
Also, be sure to check out their little brother address Stem Bar, located right next door. Here you'll find a local beer and wine bar formula, and a laid-back atmosphere.
And because good things are always better when shared, here's the scrumptious gazpacho recipe from Zach Chase, September Surf's chef de jour.
Enjoy!
September Surf's Gazpacho
Serves: 8
Preparation: 15 minutes

Ingredients
600g roasted tomato slices
150g English cucumber, peeled and cut into pieces
50g Russian bread cubes (without crust)
65g sherry vinegar
4g kosher salt + more to taste
15g sugar
2g black pepper
1g cayenne pepper
300g extra virgin olive oil
Method
Season raw tomato slices with salt and sugar and roast in oven at 375F for 15-20 minutes. Let cool.
Combine all ingredients, except olive oil, in a blender and blend until smooth.
With the blender running, drizzle in the olive oil to emulsify. Cool and serve cold.
Garnish with chives, cucumbers, basil and olive oil.