Chez Mag, La Fine Cantine: Luxury chip truck on Île d'Orléans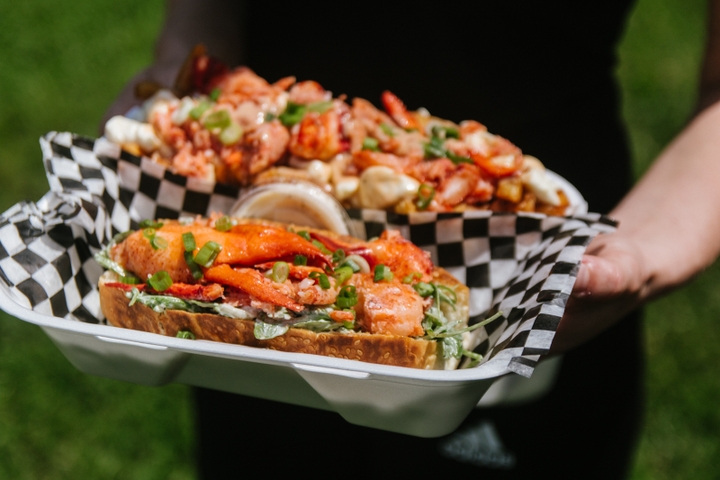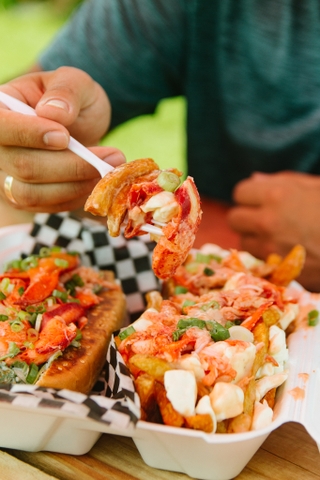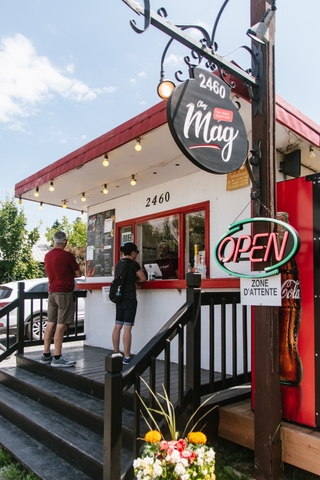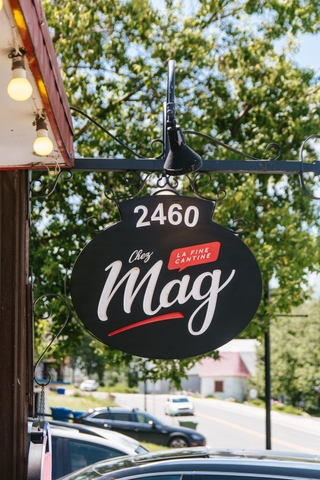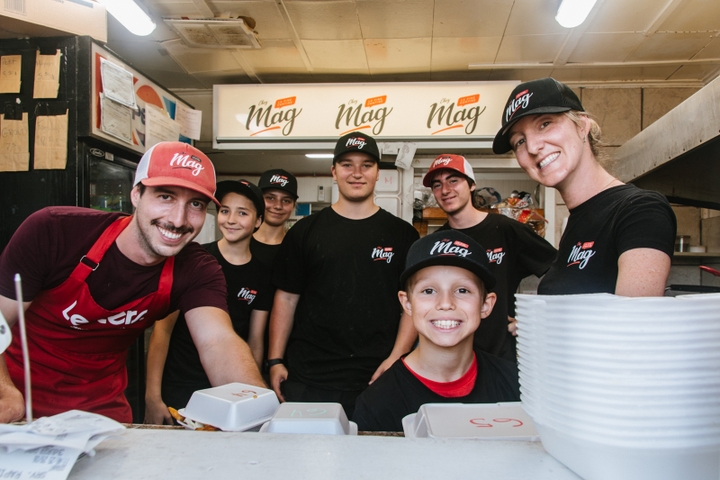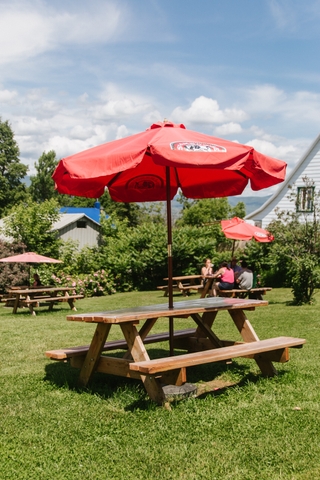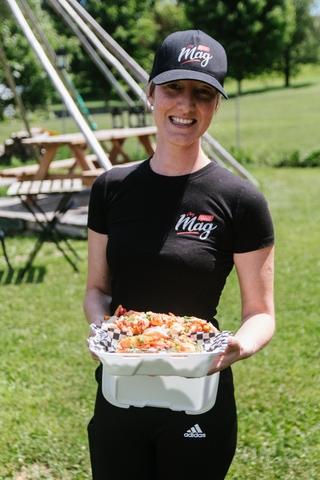 Chez Mag, La Fine Cantine

$$
Monday: Closed
Tuesday: Closed
Wednesday: 11:30 AM – 7:00 PM
Thursday: 11:30 AM – 7:00 PM
Friday: 11:30 AM – 7:00 PM
Saturday: 11:30 AM – 7:00 PM
Sunday: 11:30 AM – 7:00 PM


Owner(s) Maire-Claude Gagnon, Marc-Antoine Gagnon, Pierre-Alexandre Simard
Chef(s) Steve St-Pierre
Opened 1957

Accepts mastercard, visa, cash, debit
175 Seats
Accepts groups
Is accessible
Chez Mag is one of our favourite addresses on Île d'Orléans. Here you will find the great casse-croûte classics, reinterpreted by food lovers. In short, we're talking about an upscale chip truck where luxury ingredients are combined with the fast-food essentials of la belle province!
The Mag odyssey
In 2018, Steve St-Pierre, spouse of the current owners' mother, decided to take over the reins of the Chez Mag snack bar on Chemin Royal in Sainte-Famille-de-l'Île-d'Orléans. For more than 65 years, it has been serving fries, burgers, hot dogs and poutines to tourists and locals.
A chef by trade, Mr. St-Pierre modifies the menu and integrates gourmet items. Dishes such as lobster poutine, forest mushroom and truffle oil poutine and the now famous lobster rolls are gradually appearing.
In 2020, health restrictions linked to Covid-19 prevented our potato visionary and his wife from returning to the country to operate the canteen for the summer season.
That's when his daughter-in-law Marie-Claude Gagnon and his brother Marc-Antoine Gagnon stepped in. "Steve taught us everything about the recipes and how to manage the address through Zoom. He transferred all of his knowledge to us. I think we have assimilated his teachings well. The proof is that with the profits from the summer of 2020, we managed to buy back the canteen from them!" the new co-owner proudly shares.
Chez Mag, the fine canteen!
Chez Mag's menu is as decadent as it is appetizing: gourmet burgers, fine poutines and several specialties featuring Gaspé lobster. In short, there is something for every taste and appetite! We recommend the ultimate plate, which includes a lobster roll, lobster poutine and fried squid—a decadent treat to share!
You can enjoy your favourite dishes on the large 175-seat terrace at the back of the canteen. The restaurant also offers a small selection of wines and beers—you'll need them to wash it all down!
Enjoy your visit!
Written by Gabriel Belzile
Photography by Mikael Lebleu