Patty Slaps: Smash burgers that slap on Sainte-Catherine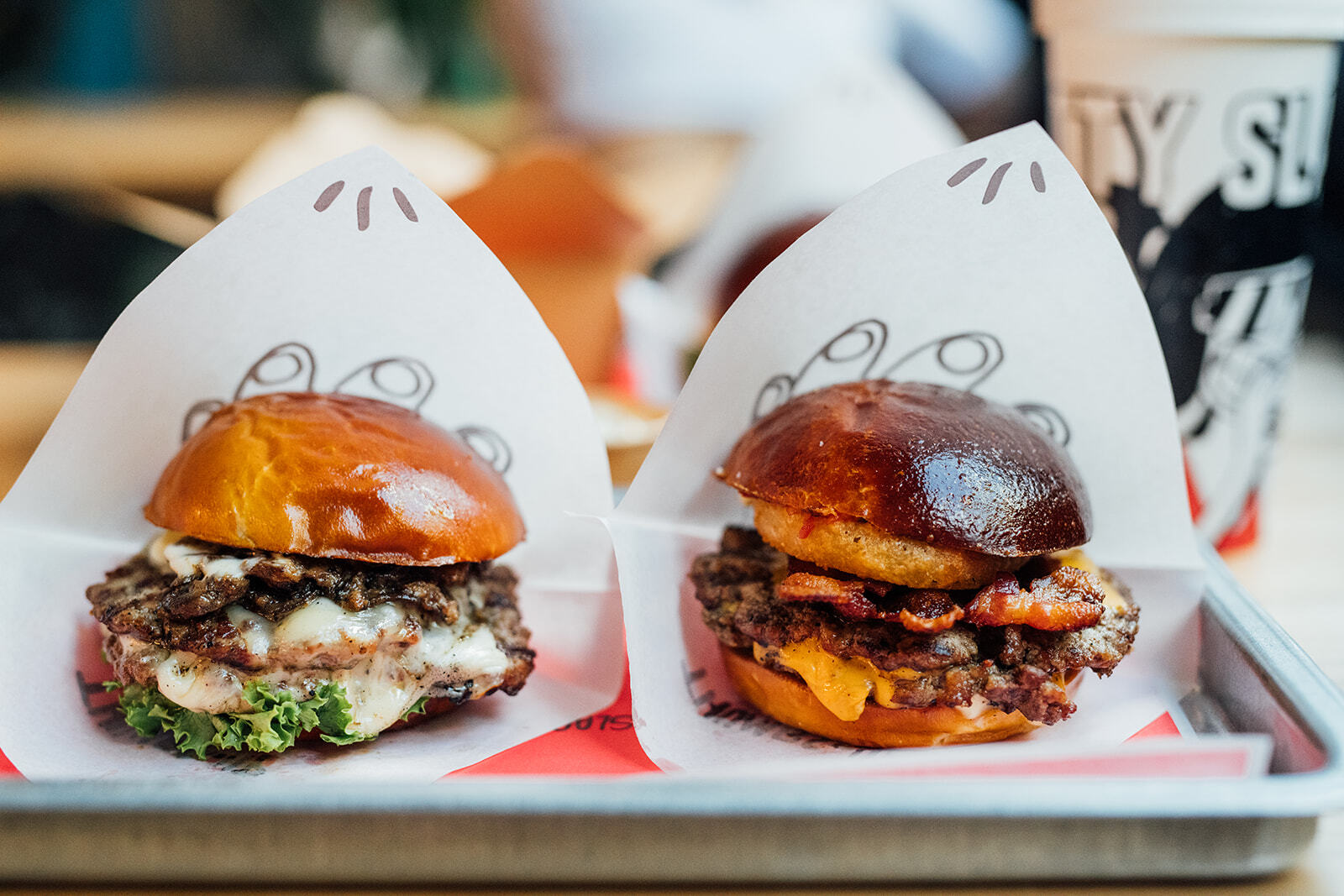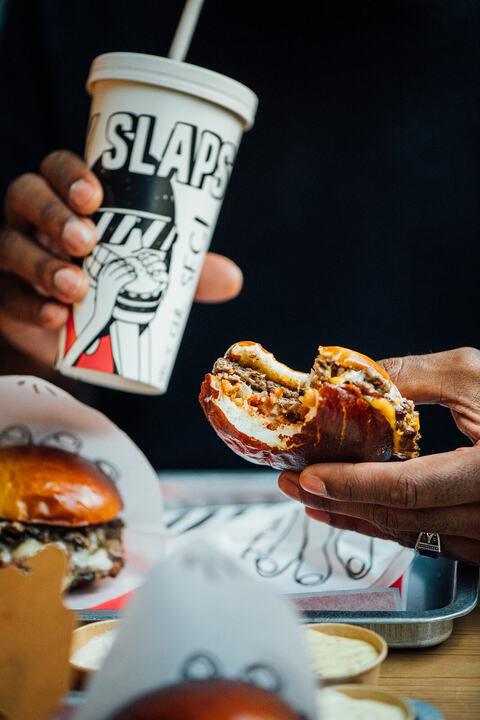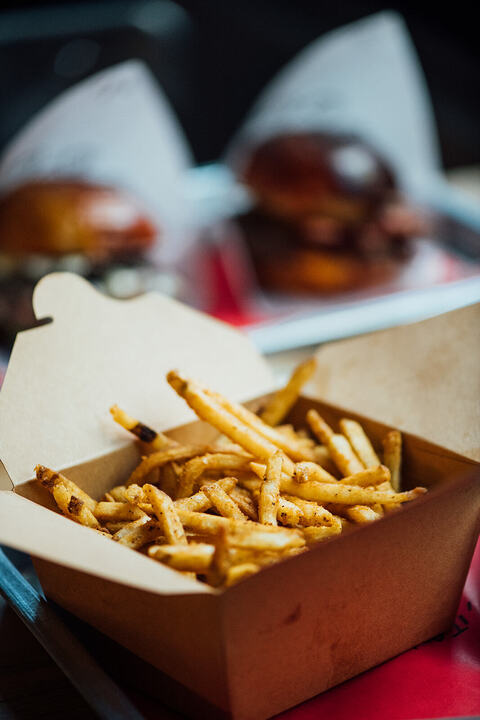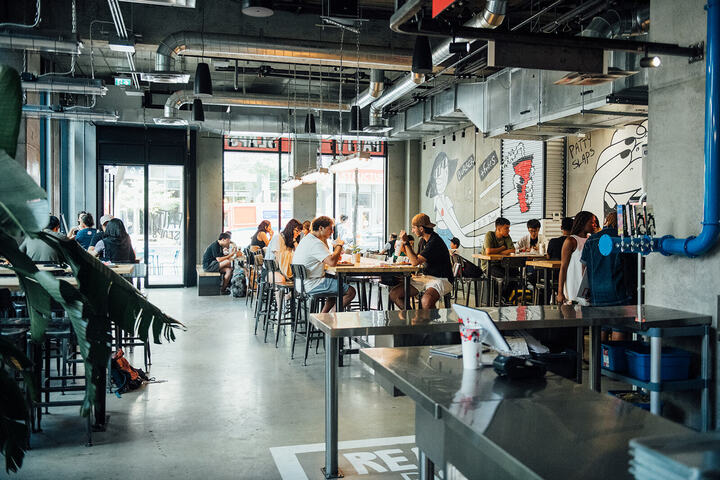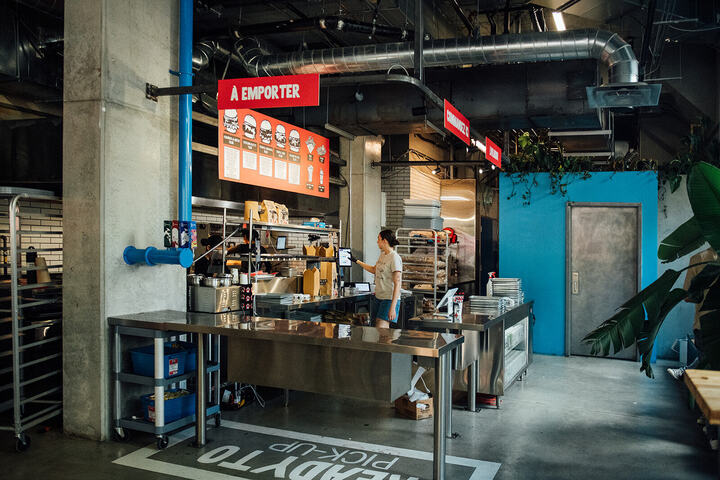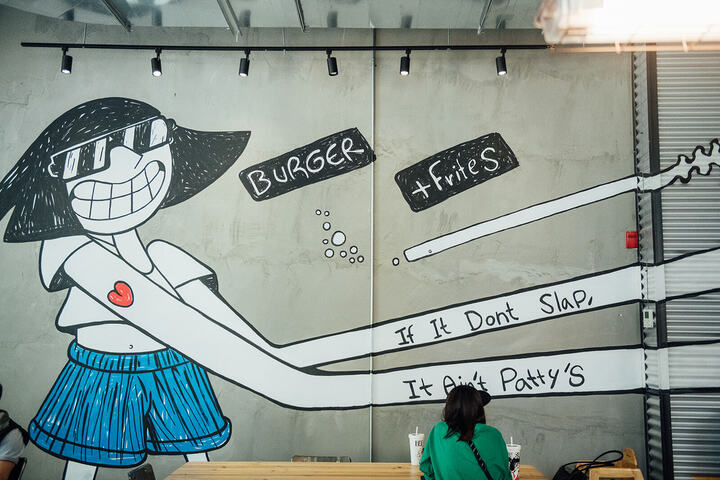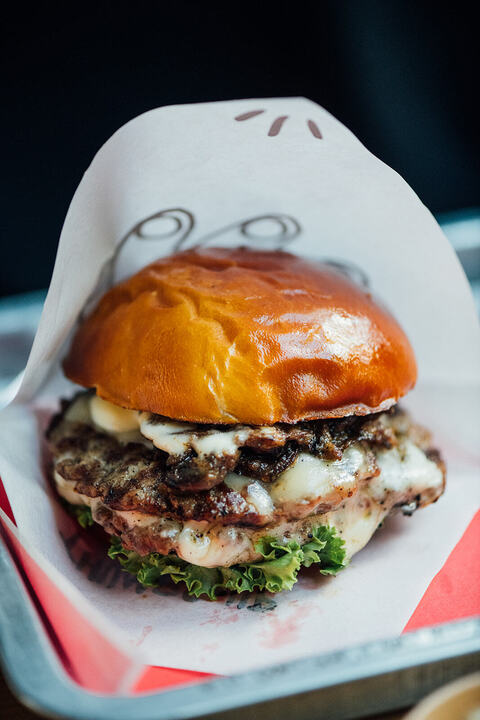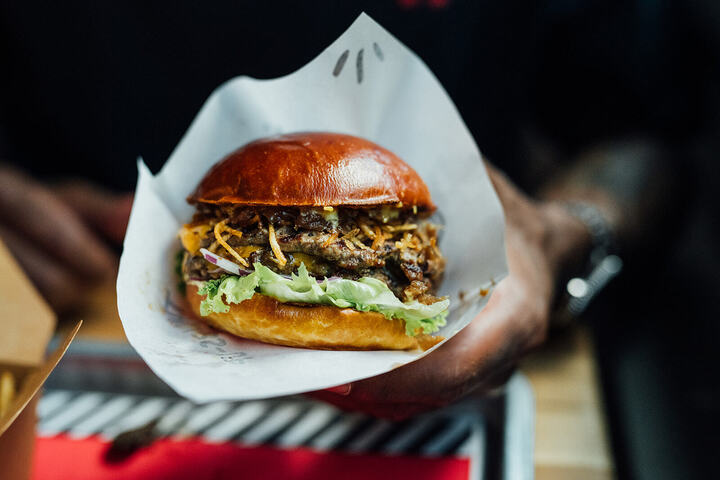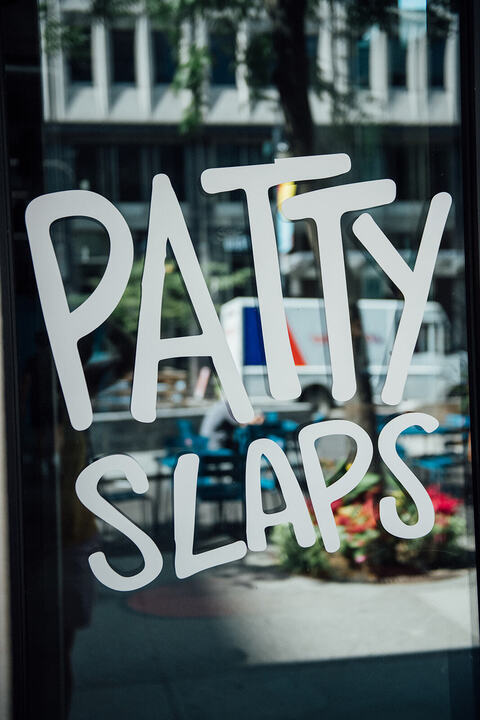 Patty Slaps

Monday: 11:00 AM – 12:00 AM
Tuesday: 11:00 AM – 12:00 AM
Wednesday: 11:00 AM – 12:00 AM
Thursday: 11:00 AM – 12:00 AM
Friday: 6:00 PM – 1:00 AM
Saturday: 11:00 AM – 2:00 AM
Sunday: 11:00 AM – 12:00 AM


Owner(s) Keyvan Moradi, Hamed Massoumi, Mohammad Mehmanchi, Atthar Ahmadi, Ehsan Baghaki
Opened 2023

Accepts mastercard, visa, amex, cash, debit
80 Seats
Accepts groups
Is accessible
Ah, the good ol' smash burger. A nice bun, a carefully crushed beef patty for extra crunch, melty cheese, sauce(s) and a generous topping for extra indulgence… it's like heaven in your mouth.
At Patty Slaps, opened last May by a group of five co-owners on Sainte-Catherine Street near Concordia University, you can taste paradise in every bite.
The new establishment takes great care with every recipe, to the delight of smash burger lovers.
A plan and a vision
For the time being, Patty Slaps is an independent restaurant with a big vision. The five co-owners, Keyvan Moradi, Hamed Massoumi, Mohammad Mehmanchi, Atthar Ahmadi, and Ehsan Baghaki set out on this adventure with a clear idea in mind.
CEO Keyvan Moradi and one of the partners have always been passionate about food, and have several restaurants in Iran, where they are originally from.
Their aim in opening Patty Slaps was to combine two normally distinct aspects of fast food and fine dining at an affordable price, given the current economic climate, but also to be located in a student district. Mission accomplished, with fast, efficient service, always with a smile, and excellent quality on the plate (the tray, in fact). What's more, the atmosphere is cool and friendly; there's also been a great deal of work on the branding, which you can see for yourself.
Patty Slaps has big plans for the future, and intends to open several establishments across Canada, and even elsewhere … we wish them all the best.
Five mouth-watering recipes
The right selection of local ingredients makes all the difference. Meticulously chosen, each of them brings harmony to Patty Slaps' five recipes. We'll leave it to you to find your favourite, but we particularly enjoyed the Truffle Shrooms with its truffle oil mayonnaise (just the right amount) and mushroom garnish, as well as the Triple Trip for the hungry, which includes three beef patties, fresh aioli and a homemade tomato relish.
Speaking of salivating, we're obliged to mention the delicious patties, made with AAA Canadian beef, so juicy that our taste buds will never forget them.
Heavenly bread
The bread recipe is a homemade "pretzel bun" developed by Keyvan himself (a burger fanatic), and it's now Gandom Bakery (located on Sherbrooke Street) that prepares the buns every day, based on this secret recipe that took dozens of tries over weeks to arrive at the final result.
Delicately chewy, perfectly tasty, with a hint of sweetness, this original recipe makes the place's smash burgers unique. Always fresh, the establishment receives two deliveries a day to ensure superior quality and never freezes its buns.
Where there's burgers, there's fries
A burger has to be eaten with good fries, doesn't it? Well, you won't be disappointed! The quality of the fries is memorable: fine, crisp, perfectly cooked and golden brown, just the way we like them. The portion served is neither too small nor too large, just the right amount to accompany your smash burger. What's more, there are four choices of homemade sauces for added indulgence.
That's right! On the thirsty side, there's of course a wide selection of soft drinks, as well as beers in cans or kegs from La Knowlton Co.
Treat yourself to a little indulgence at Patty Slaps, and bon appétit!
Written by David Badiane
Photography by Alison Slattery